After last week Esther from Happy in Red kicked off with her designed block for The Scheepjes 2016 CAL, it's now my turn! I have designed the second square for the blanket. For those of you who are not familiar with the Last Dance on the Beach CAL: This is the 2016 CAL organized by Scheepjes. This CAL has been dedicated to Marinke (a.k.a Wink), a good friend of mine who lost her battle to depression last year. In the weeks before her passing, she made a start at the design of this CAL. After her death, we (Scheepjesbloggers and friends) carried on her designs, and finished the CAL for her. All our efforts resulted in this beautiful blanket.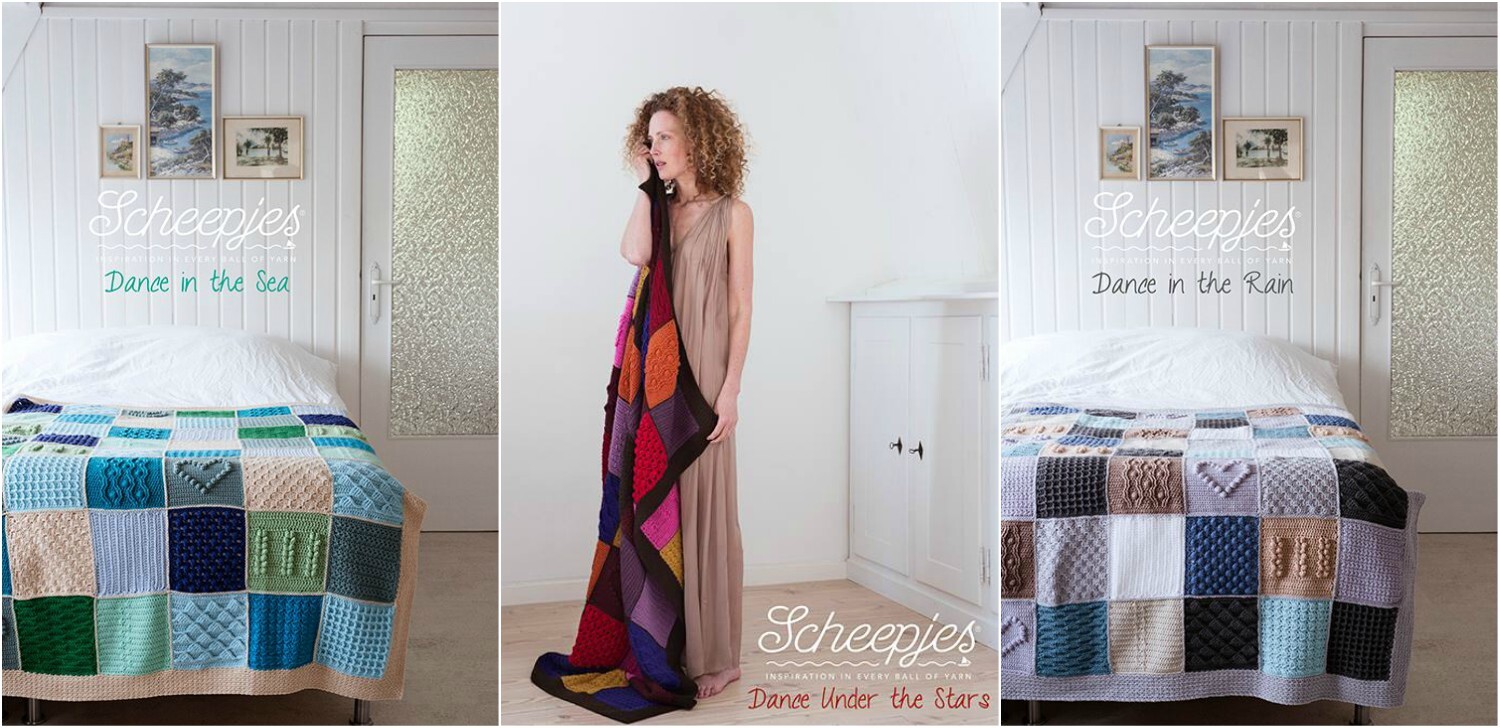 Designing the square
While preparing this CAL, we were, of course, asked to keep our squares in line with the beach theme. I've tried many designs, but in the end, the square below was the winner. The (sea)stars obviously fit the theme but they also have a beautiful texture. And in the end, that's what the design of this blanket is all about: texture and colour play. While I was working on this square I thought about how much fun it would have been to have a summer beach-meet with Wink and other crocheters. We never went to the beach, such a shame! We did attend a lot of crochet events together though, which were also fun!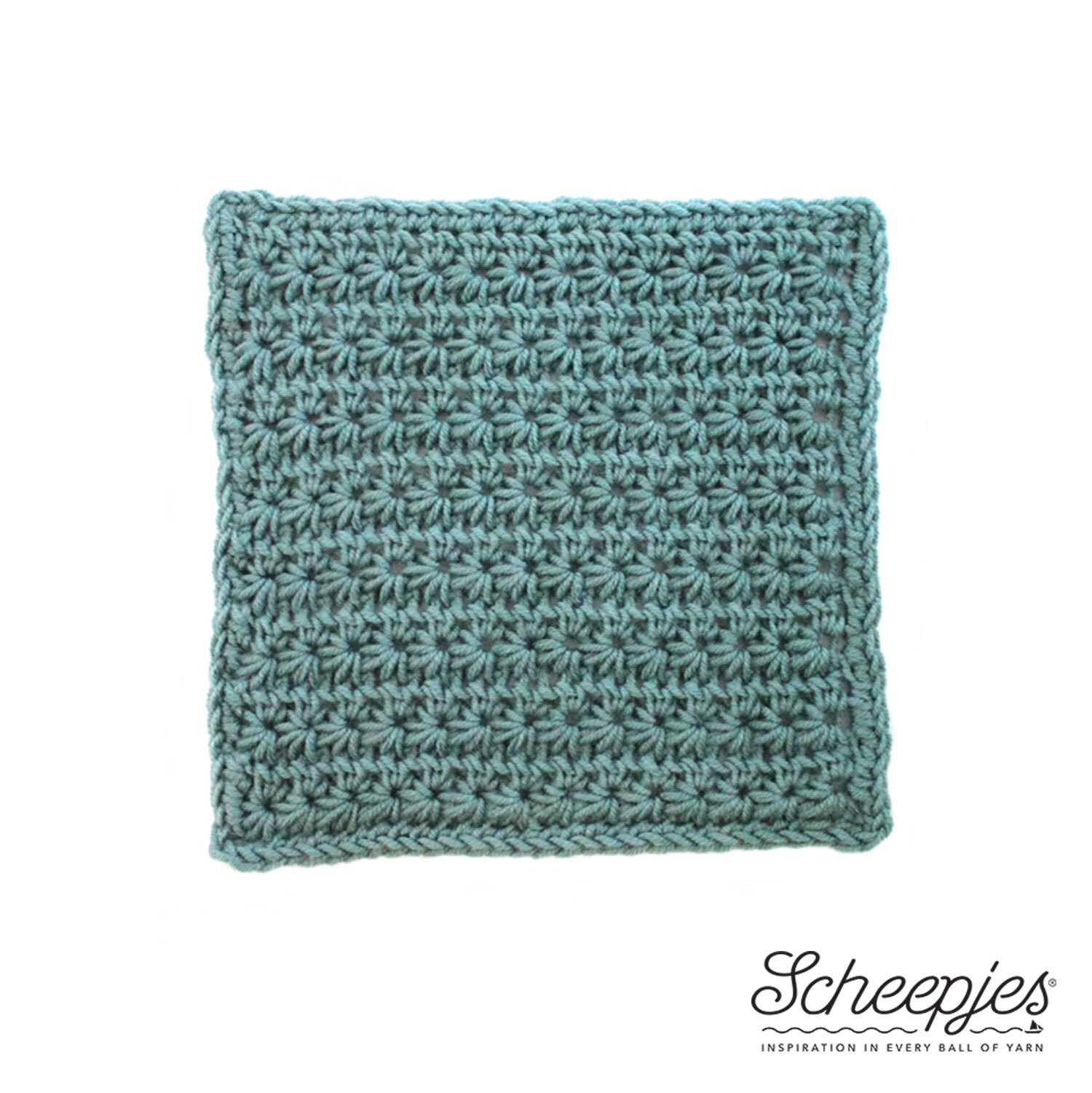 Tips
In order to make this square there are a few tips I can give you:
Please raise the loops you are making while doing the Star stitch high enough. If you make tight loops, you will end up with cramped and small stars and possibly a gauge that is off.
Remember: the ch2 at the end of every htr-row also counts as stitch. so don't forget that one!
Make sure your squares are, well, square. This goes for every square in this CAL: the sizing is less important than the squareness!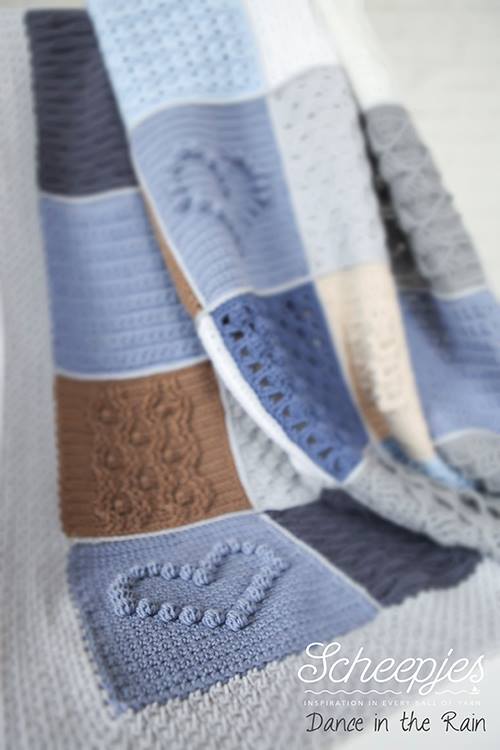 Pattern & Video

Ok, so there are quite a lot of links to share for this square. First, you can find the pattern here (NL) or here (EN). If you haven't got a kit to make this, the kits are for sale at Woolwarehouse and Deramores, amongst others. And if you have trouble with the written instructions, There are video's in both Dutch and English available.