Pfew! Last week was a tough one! But the result was so worth it! The stack with squares is coming along nicely now.
This week, our new square for the Scheepjes CAL has been designed by Atty from Atty's. I'm sure you know Atty from her beautiful intricate flower designs, she has made numerous shawls, blankets, and other items all in her signature style! This week's pattern is made with some back- and front loop work, which might look daunting if you haven't got any experience with this. But I assure you, it will all be fine, just give the pattern a thorough read in advance, have a look at the accompanying video's and you'll be working on this square in no-time!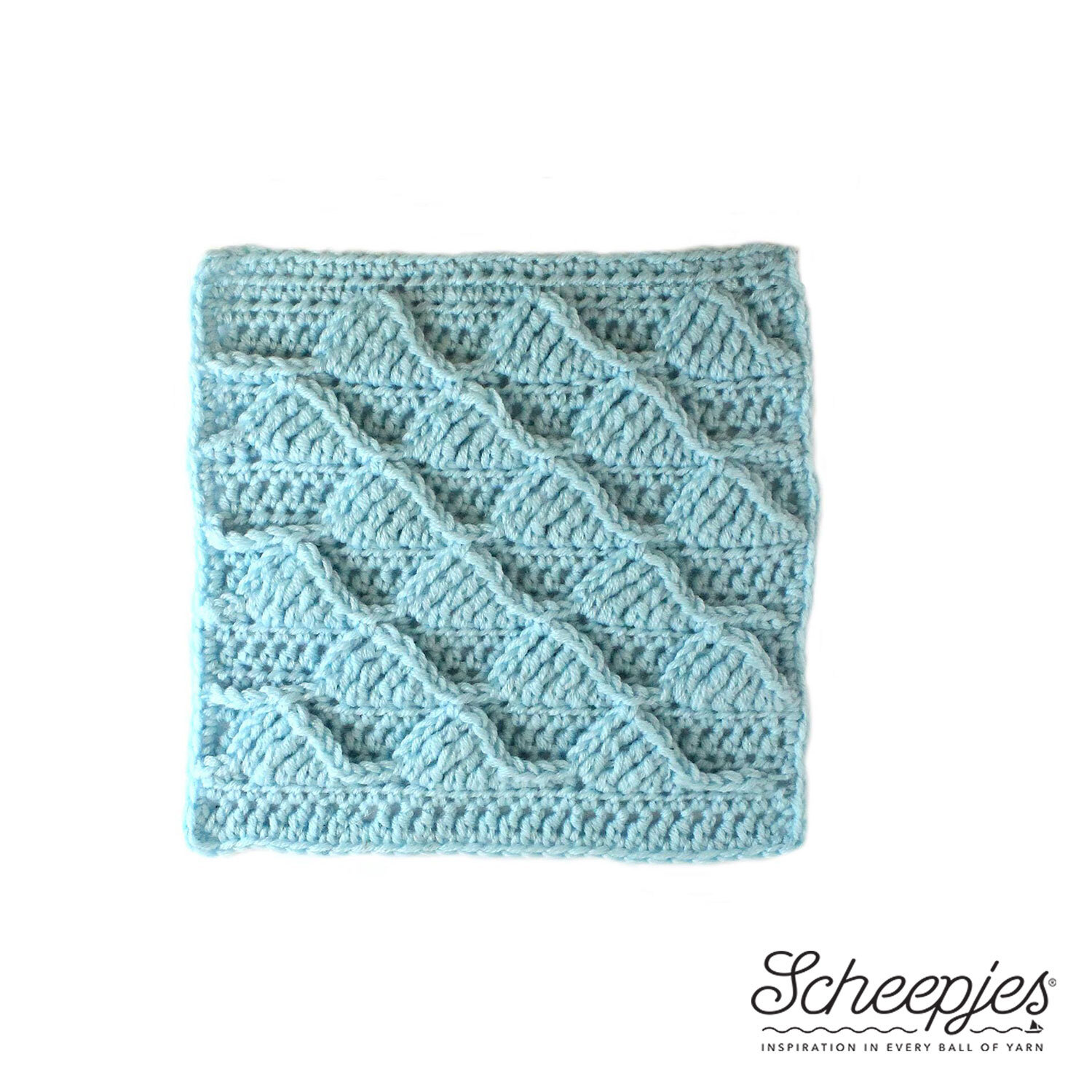 Pattern & Video's
Ok, so there are quite a lot of links to share for this square. First, you can find the pattern here (NL) or here (EN), or in the Facebookgroup. If you haven't got a kit to make this, the kits are for sale at Woolwarehouse and Deramores, amongst others. Have you read the tips&tricks document yet? Make sure to do, it's really useful! And if you have trouble with the written instructions, There are videos in both Dutch and English available, made by Esther from It's all in a Nutshell.