As you might know, I'm one of the contestants for this week's Design wars! For this challenge, I have used a new yarn from Scheepjes called Merino Soft. A yarn I had seen and felt occasionally, but never really tried before!
I picked 6 colours, which was a hard choice, considering that Merino Soft comes in 48 colours. I went with the green and blue hues and a brown edging. All colours are named after famous artists, which gives me a palette (pun intended) of colours like Van Gogh, Soutine and Ansingh.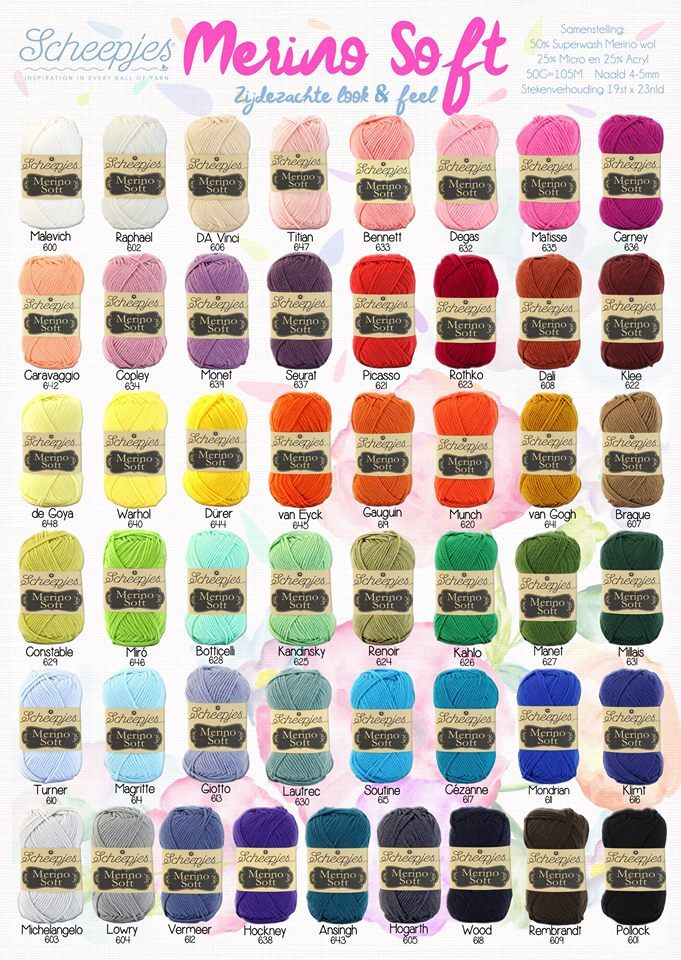 The yarn itself is a merino blend, meaning it's not 100% merino wool. I really don't mind blends, because 100% wool yarns are often difficult to clean and wash due to felting. The Merino Soft is made out of 50% superwash merino wool, 25% micro and 25% acrylic. It's very soft, and even a bit fluffy. as you can see in the picture below.

As it's very lightly twined, it might split a little bit if you're using a hook that's not suited to your tension and the yarn. You have to play with the yarn for a while to feel which hook size might work best for you, I ended up using half a hooksize larger than recommended (5.0 instead of 4.5 mm) and I had no troubles with splitting anymore.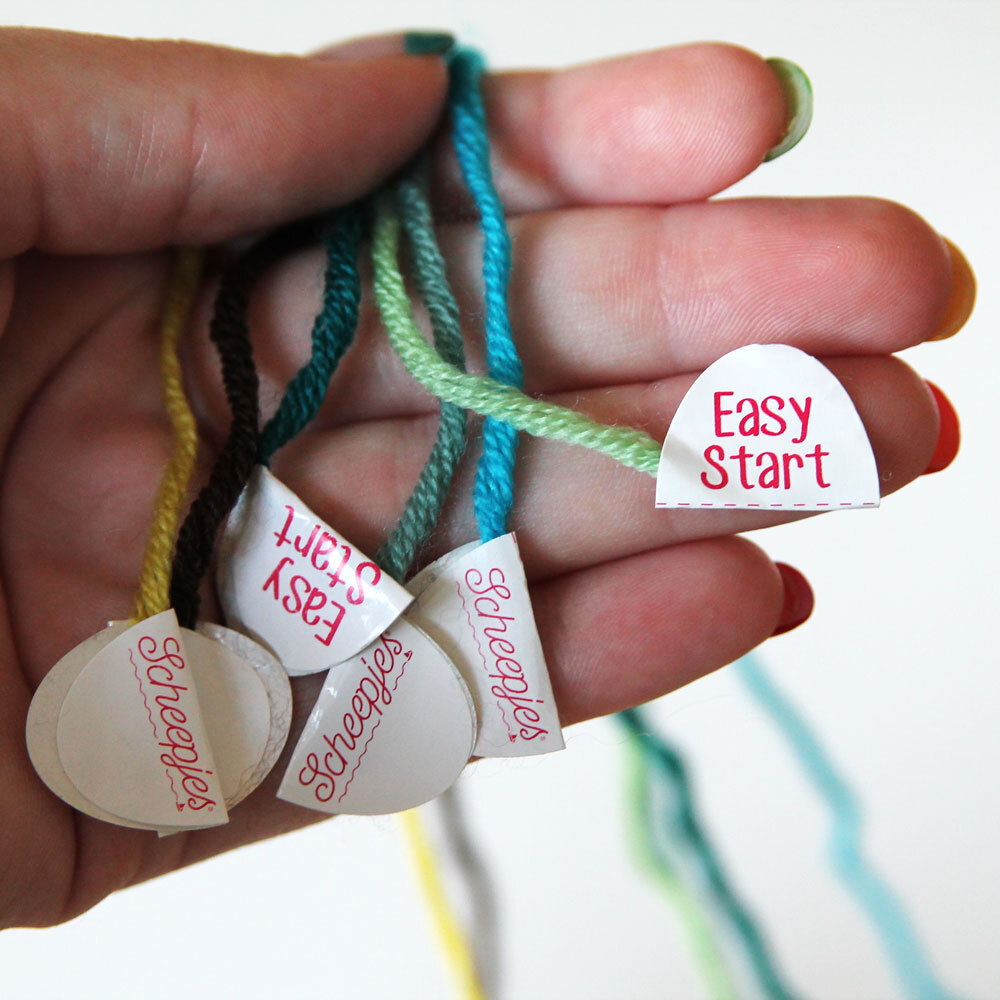 Ok, so now I have to show you the best about this yarn: Each skein of Merino soft has one of these 'Easy starts'. Basically it's a label that allows you to pull the yarn from the centre easily, without having to search for the loose end in a yarn vomit. It's such a small addition but it takes away a lot of fumbling when starting the project. I wish all yarns had these!
All in all, I was very pleased with this yarn. It works up beautifully and thus far I had no problems with pilling. Wanna see what I made?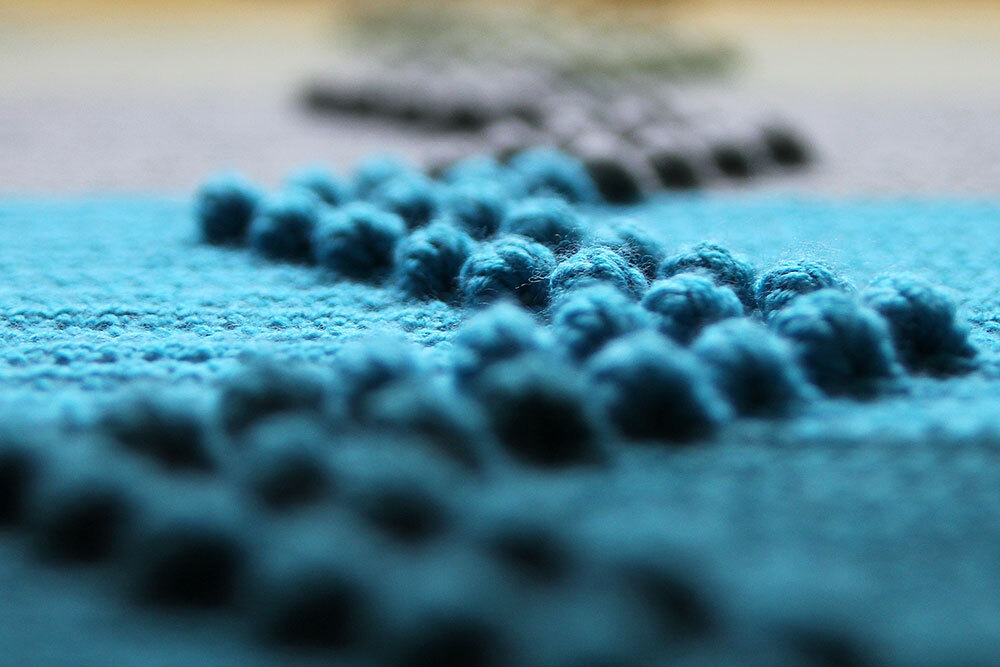 Can't show you the full design just yet... But stay tuned because it will be released on Wednesday!