I'm feeling the need for colour again. The past weeks have been grey, as Summer has faded and Autumn came swooshing in. I can tell. Not just by the weather, but also by my cats who are lounging in the windowsill rather than spending their days outside. This board with Catona samples is right by my desk and with the call for colour I've spent some time last week unburying it from heaps of paper, sketches and other necessities that had cluttered up my precious space.
Scheepjes Catona is one of my all-time favourite yarns. Cotton is such a forgiving yarn! It's heat-proof, washes well and, not unimportantly, is colourfast. Scheepjes has created their fingering-weight range in over 100 colours: perfect for a colourist like me.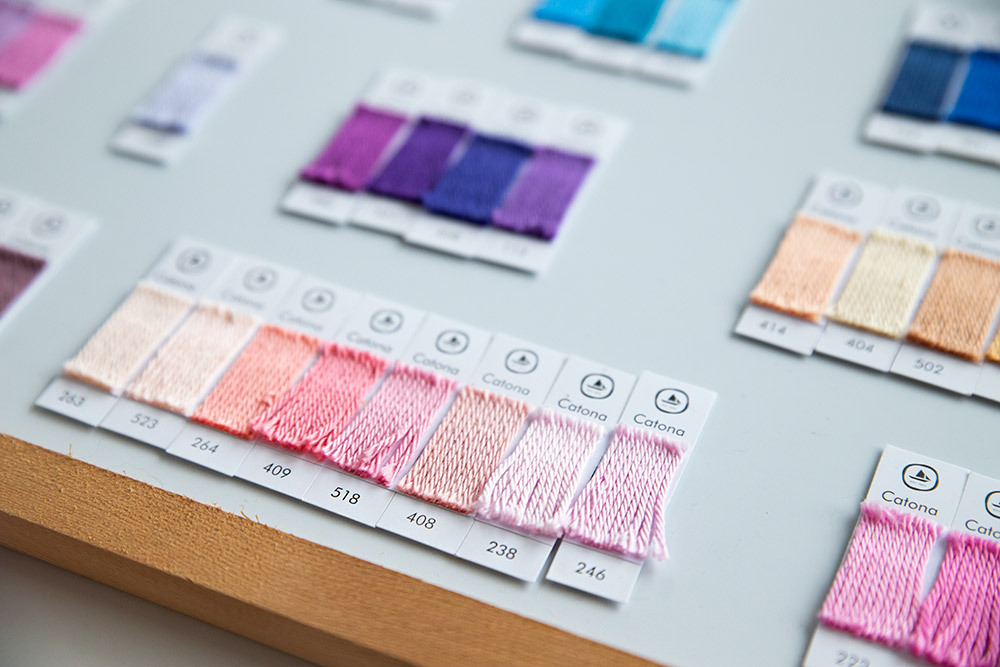 I can play with these colour samples all day long. It's what I did to come up with the colour combinations for the XOXO pillow as well (technically that's Scheepjes Cahlista, an aran weight cotton, but the colours are the same). I had a colourful project in mind. I wanted an ombre colour range, so I needed a couple of distinctive shades not too far from, and not too close to each other. I know, pretty particular!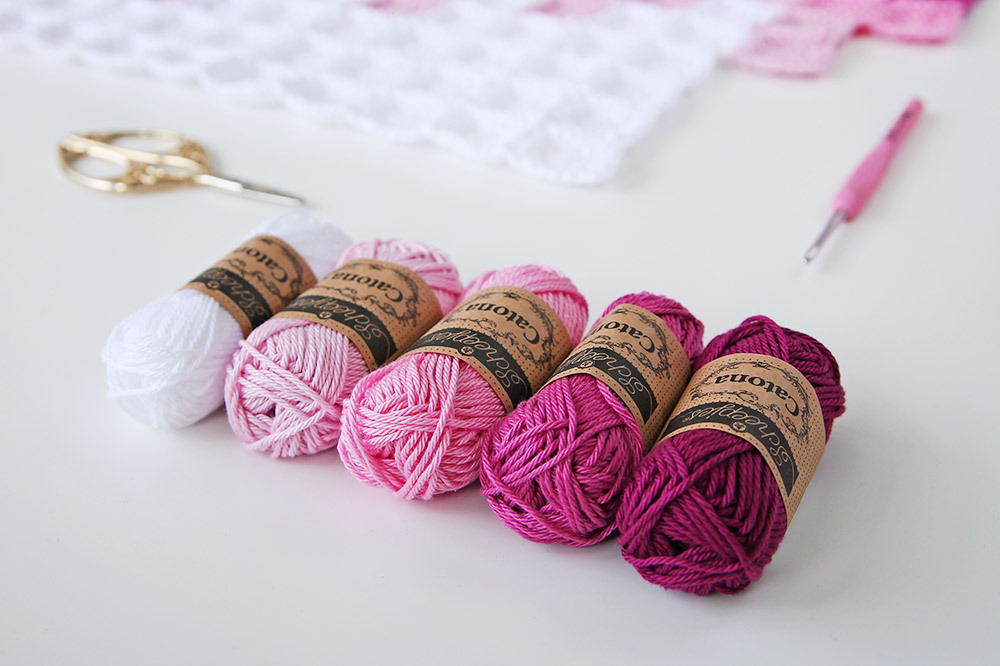 In the end I opted for the pinks and purples. If I had to pick a favourite Catona colour it would be 222 Tulip (the middle one). It's so perfectly pink! This shade checks all the right boxes so naturally I couldn't leave it out of my project. Next time I'll show you more of what it is I have been making. Until then!