As you might know, I'm participating in the new round of Design wars! For those of you who are not familiar with Design wars, I'll explain the 'battle'. In a round of Design wars, two designers are challenged to come up with a design, featuring a certain theme or yarn. In this particular design, the Merino Soft from Scheepjes was the yarn of choice. Once we have made the designs, it's up to the readers and followers of design wars to vote for their favourite design! After the voting, the Design wars winner will be announced, and the patterns are released. And some of the best patterns have emerged from a Design Wars challenge! This round I'm up against Susan from Felted button. I've seen sneak peeks of her project and it's, as usual, a beautiful design.
So what did I create for this round? Well, as the Merino soft is very soft, I immediately knew that I wanted to make a blanket!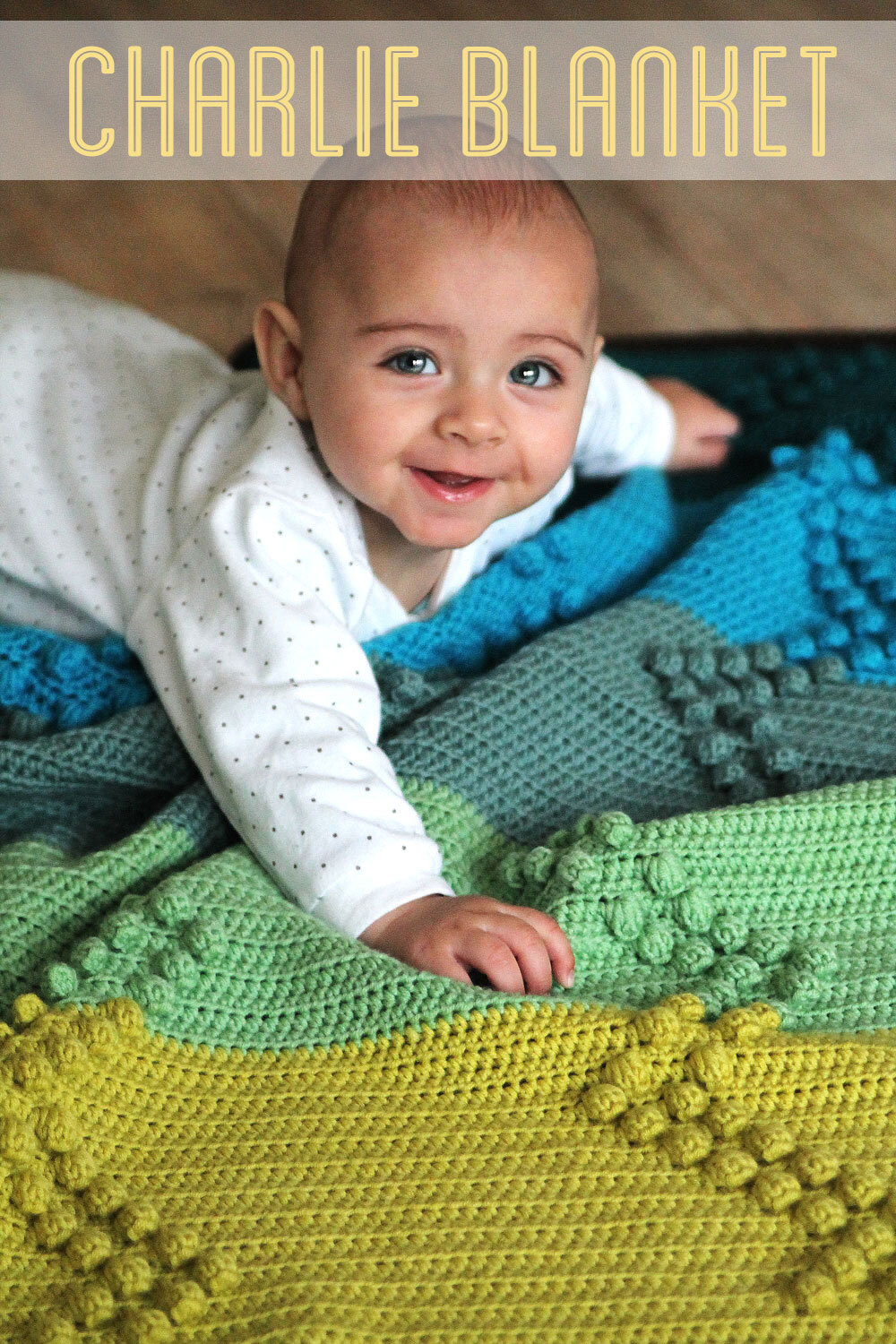 Say hello to the Charlie blanket (and Charlie)! This project is a twist on the regular 'ripple' blankets. I've used textured stitches to come up with an alternative wave, one that runs vertically instead of horizontally and through different colour blocks.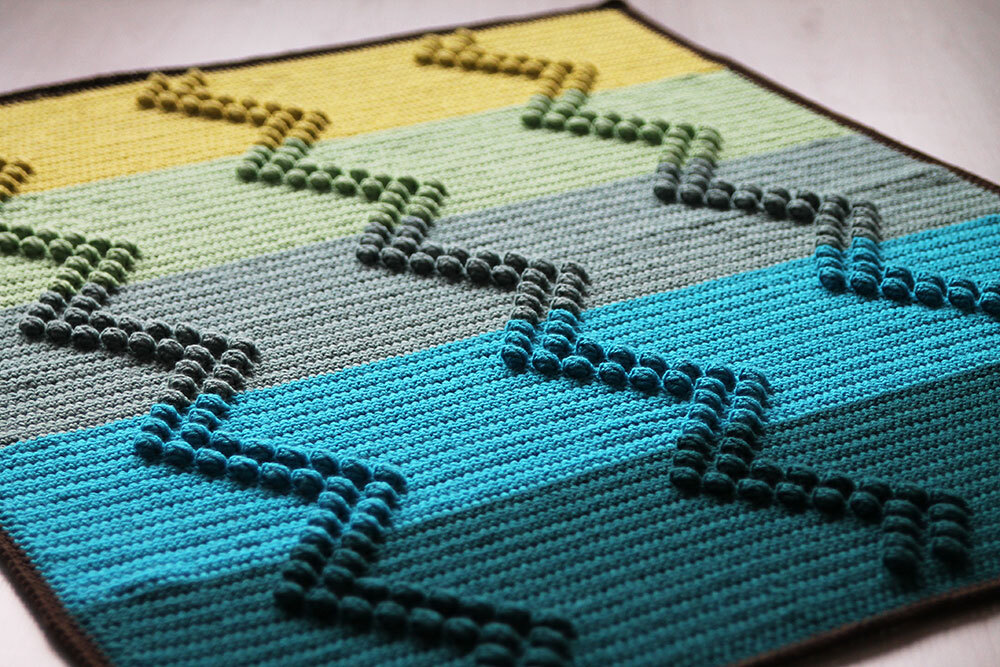 Very dramatic, isn't it? The relief stitches give the blanket a modern look while the Merino makes it irresistible to babies. Charlie couldn't keep his hands off of it!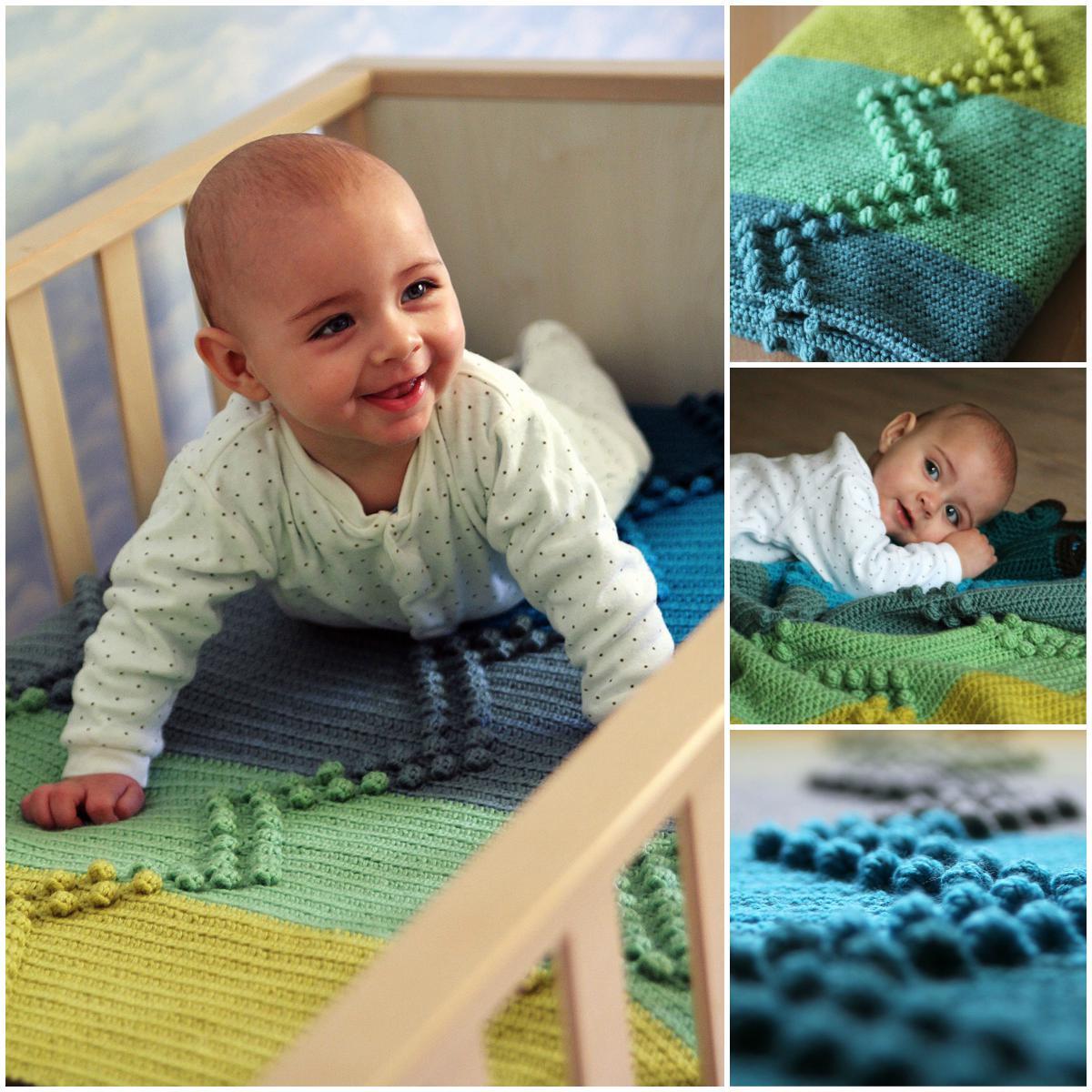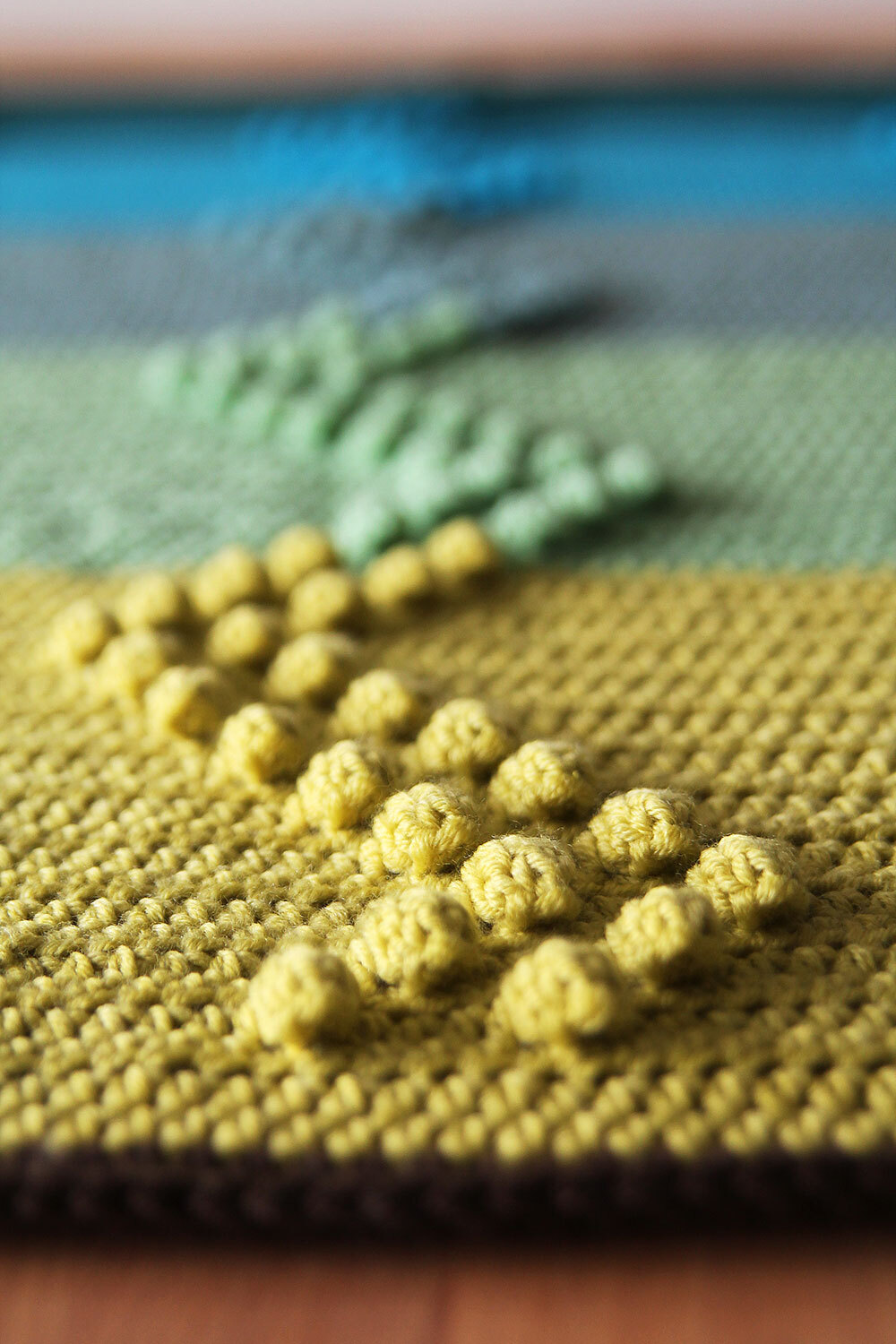 The blanket works up pretty quickly with a 5.0mm crochet hook, and measures 85 x 105cm (34 by 41in). Great for a play blanket or a crib/stroller blanket! It's made with Scheepjes' Merino soft, which I reviewed into detail here.
As I said, it's up to you which designer is going to win this round of Design wars! The polls are opening today, so please vote for your favourite design!
The pattern is also available in the shop right now! Get it via the link below: