And a good day to you! I'm very excited to show you guys my WIP today. Oh, the grooviness! Can you believe I worked very hard on this (it was a wonderful distraction from my deadlines for the internship)? The Softfun worked so wonderfully, I think the stitch definition with this yarn really looks beautiful! And for those of you who hadn't figured it out yet, it's going to be a very retro blanket of course!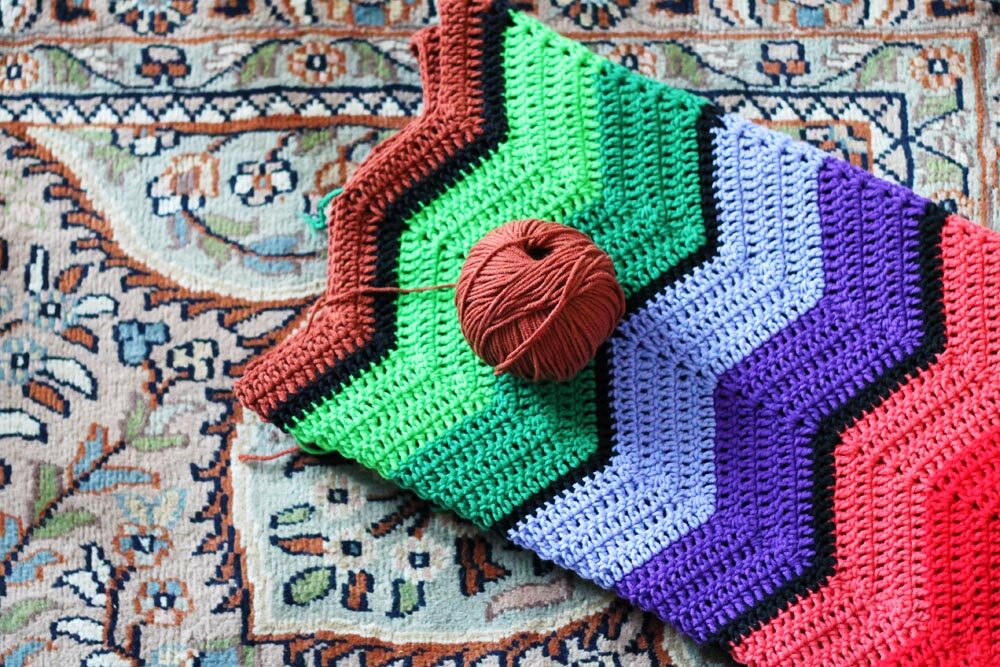 The black lines are in sharp contrast to the other colors. I like it a lot!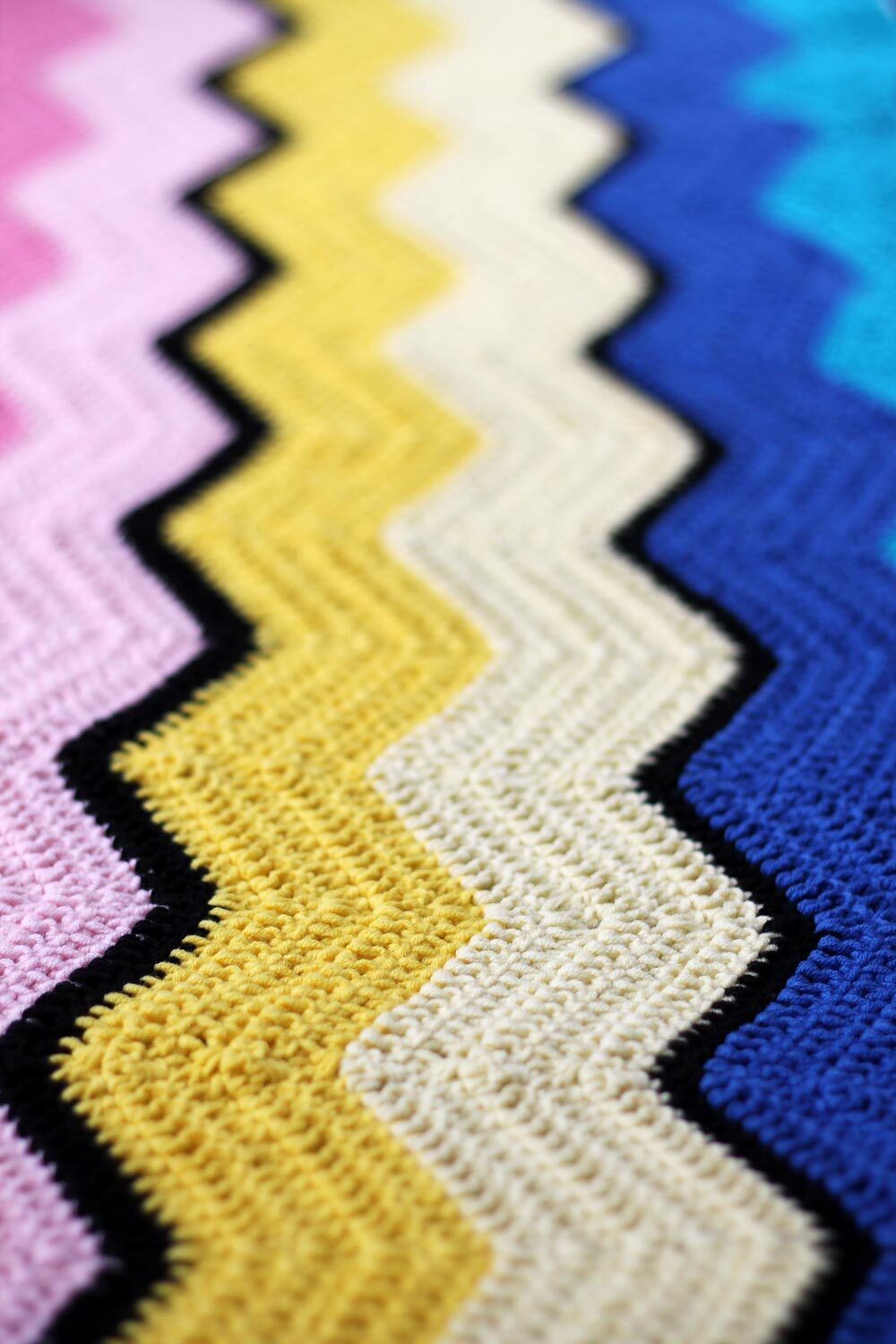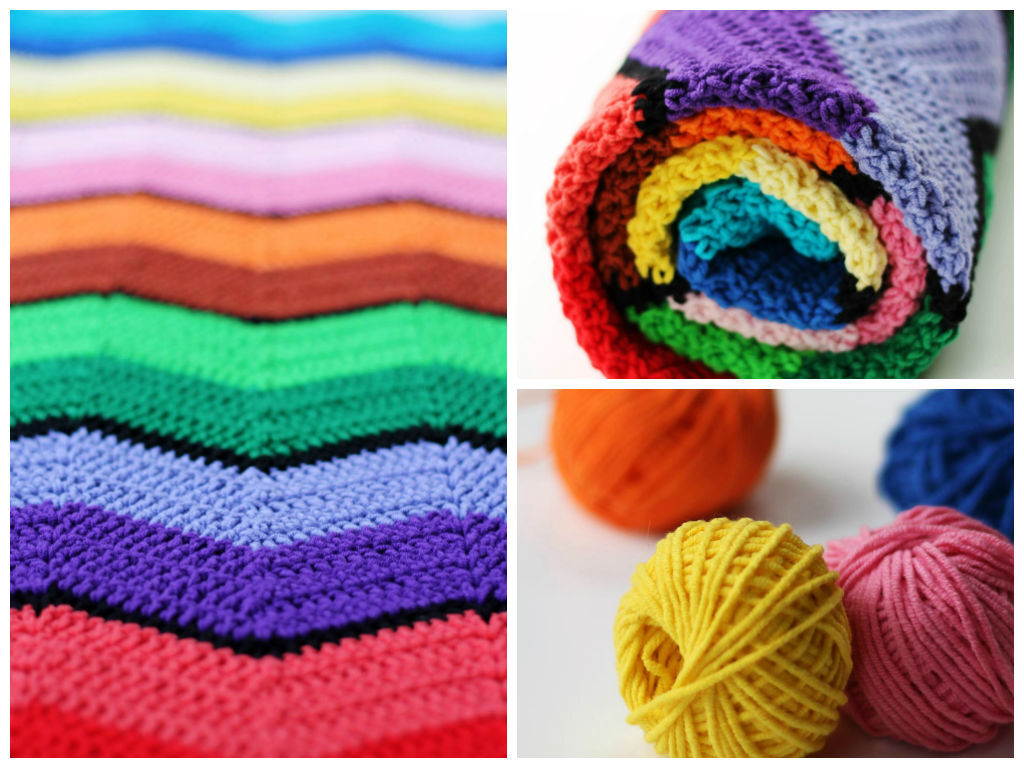 Yes, I'm sure this blanket is going to be put to use, but the yarn can handle that, without a doubt. It's about 1.15m in width and 90cm in height. It's supposed to be twice as large when I'm finished. And don't forget the retro fringes! As you can see, I've got those nice little leftovers that will work just fine.