Hello there! Today I want to share with you the finished Catherine cowl! I've been working on it for the past week, slowly working my way weaving in the end and closing the circle. And now it's done! I found my sister in law willing to model the cowl for me, so without further due, ta-dah:
Hallo allemaal! Vandaag wil ik jullie het eindresultaat van de Catherine cowl laten zien!! Ik heb er de afgelopen week hard aan gewerkt, om alle eindjes in te weven en er een echte cowl van te maken. Gelukkig wilde mijn schoonzusje model staan, dus hier zijn de foto's!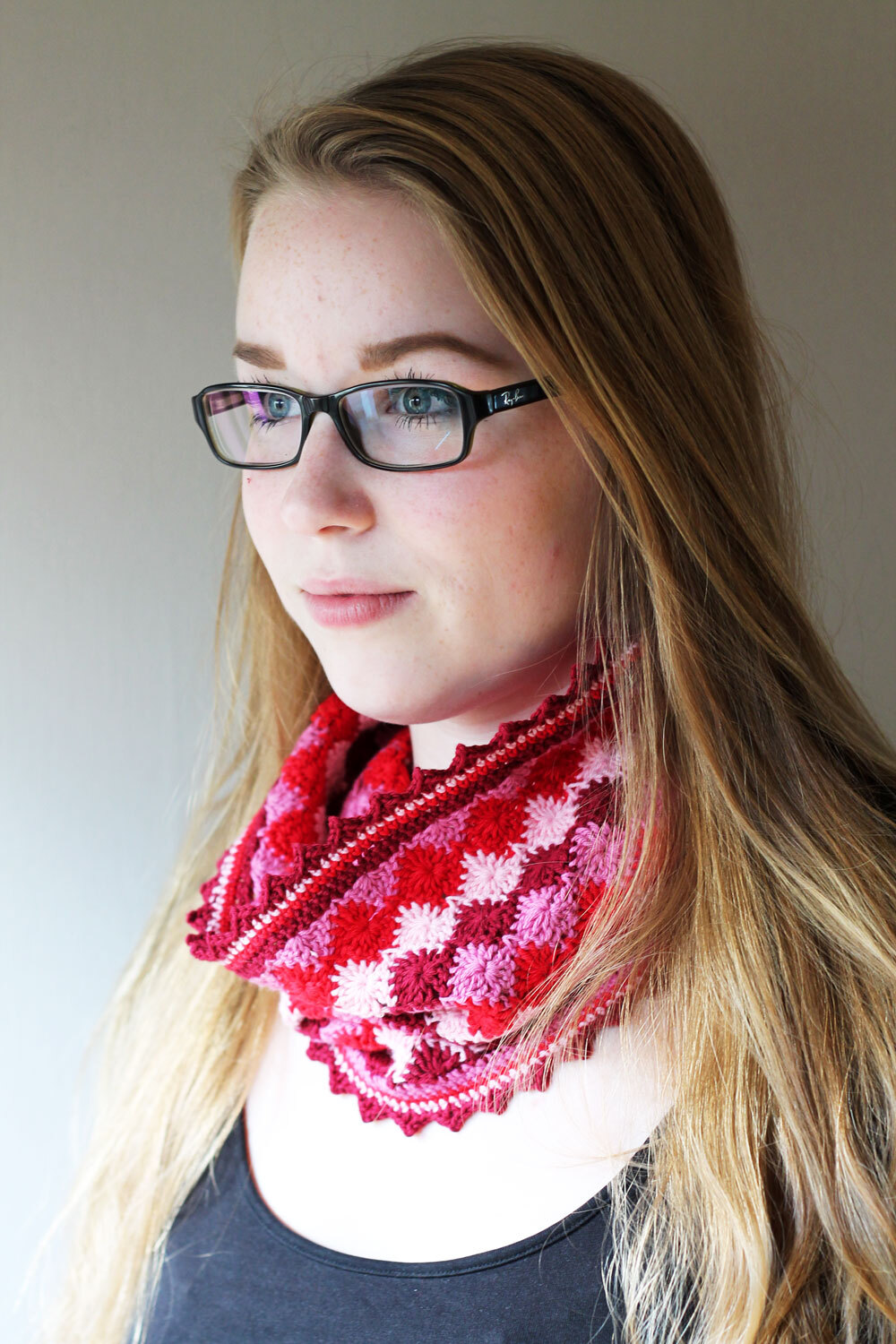 It measures about 20cm in diameter (65cm in circumference) and is approximately 28cm high. As you might (not) see, the part where I stitched the two halves together is barely visible. The beauty of this stitch is that you'll end with two halve wheels (and 1 double crochet), making the stitching part pretty easy.
De cowl is ongeveer 20 cm in diameter (65 cm in omtrek) en is 28 cm hoog. Zoals je (hopelijk niet) kan zien, is het stukje waar ik de cowl aan elkaar heb genaaid bijna niet zichtbaar. Dat komt omdat je met deze steek eindigt met een half wheel (+ 1 stokje extra) aan beide kanten van je lap. Daarom is het vrij simpel aan elkaar te naaien.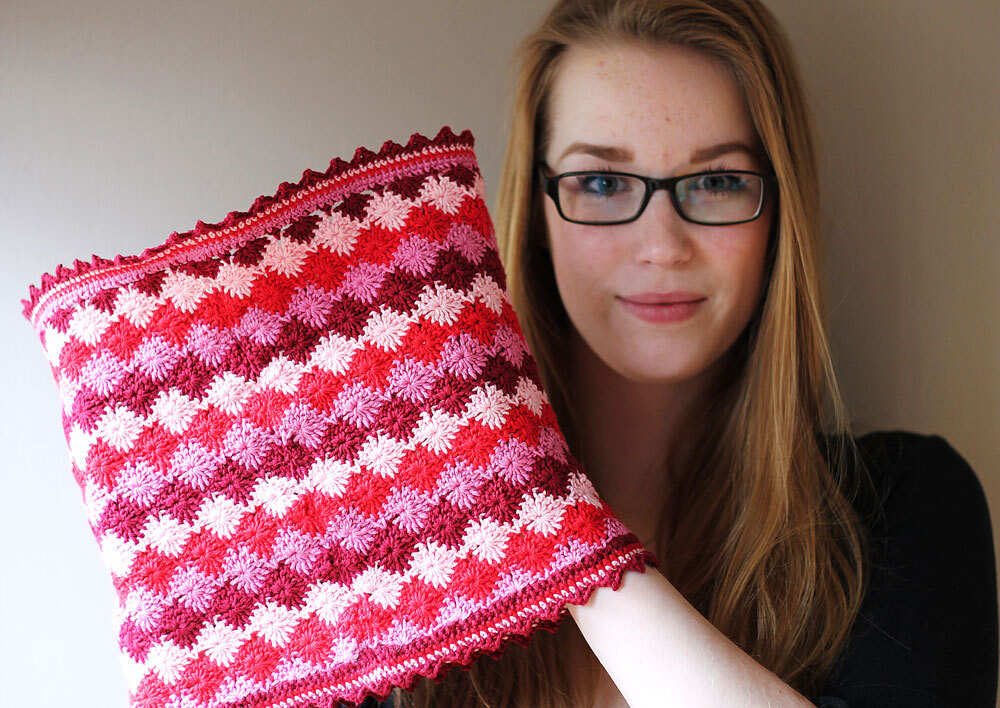 As you might have seen in the sneak peek on Facebook, I've added a small border consisting of a few rows of single crochets and picots on both sides. Man, I love that border!
Zoals je wellicht hebt gezien op Facebook, heb ik een kleine rand gemaakt van wat vasten en een randje met picots aan zowel de boven- als onderkant. Ik ben helemaal fan van picots!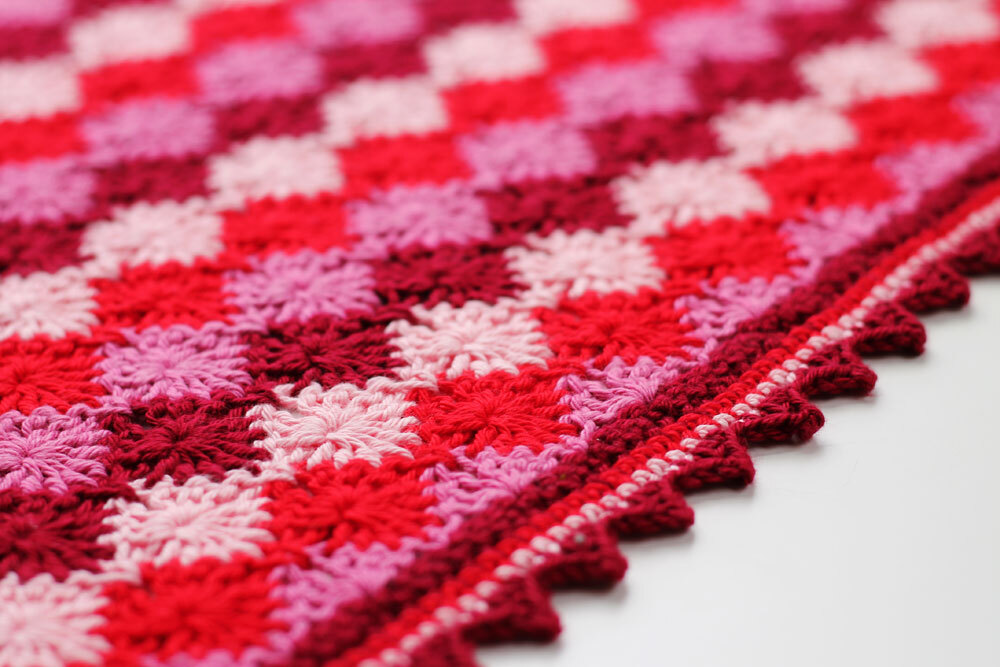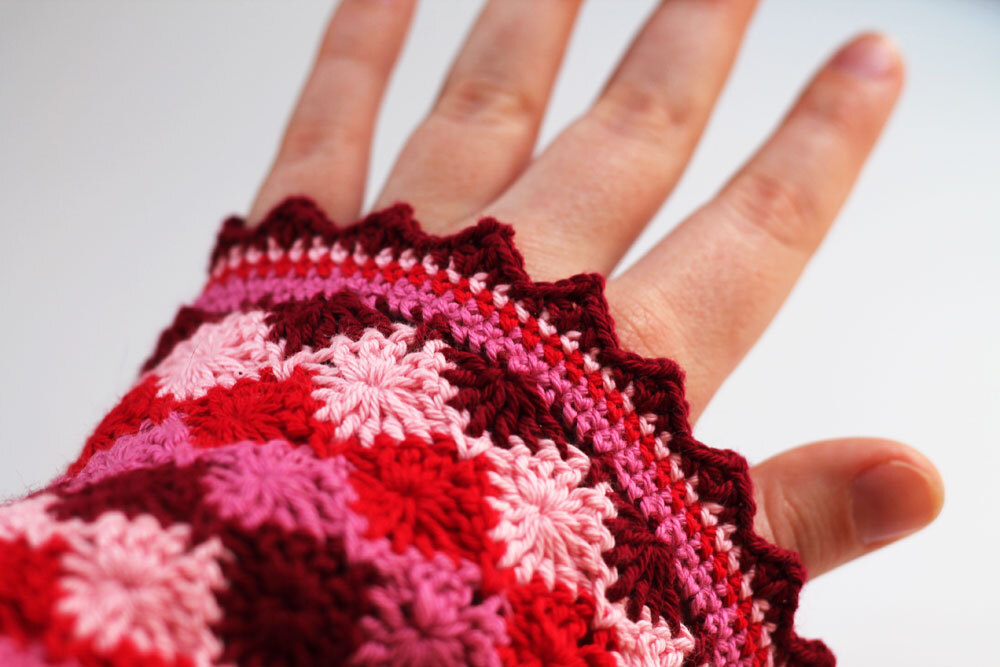 I used Cotton from Scheepjes which calls for a 3.0mm crochet needle, so it's pretty dense and warm (although I made it with 3.5mm because I can crochet pretty tight sometimes). And we need warm, with the cold wind blowing through the backyard this week!

Het gebruikte Cotton 8 van Scheepjeswol geeft aan dat een 3,0 naald nodig is, maar omdat ik soms best strak kan haken heb ik een 3,5 mm naald gebruikt. Daardoor is hij lekker dicht en warm! En dat is wel wat nodig is met al die koude wind in de achtertuin op het moment...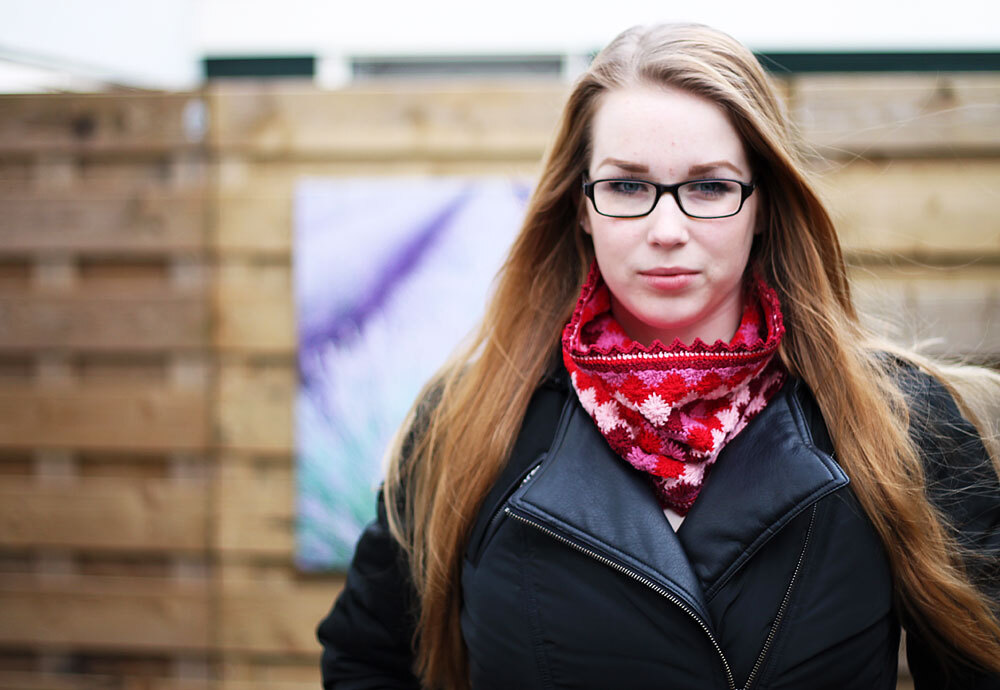 This stitch is really funny. There is not really a backside to it. Well yes, there is of course a back but it is textured, so it doesn't look like an 'ugly' back or anything, as you can see in the last picture. The stitch seems a little bit rounder compared to the 'right' side, and the texture reminds me of fish scales. So you could wear the cowl inside out without any problems.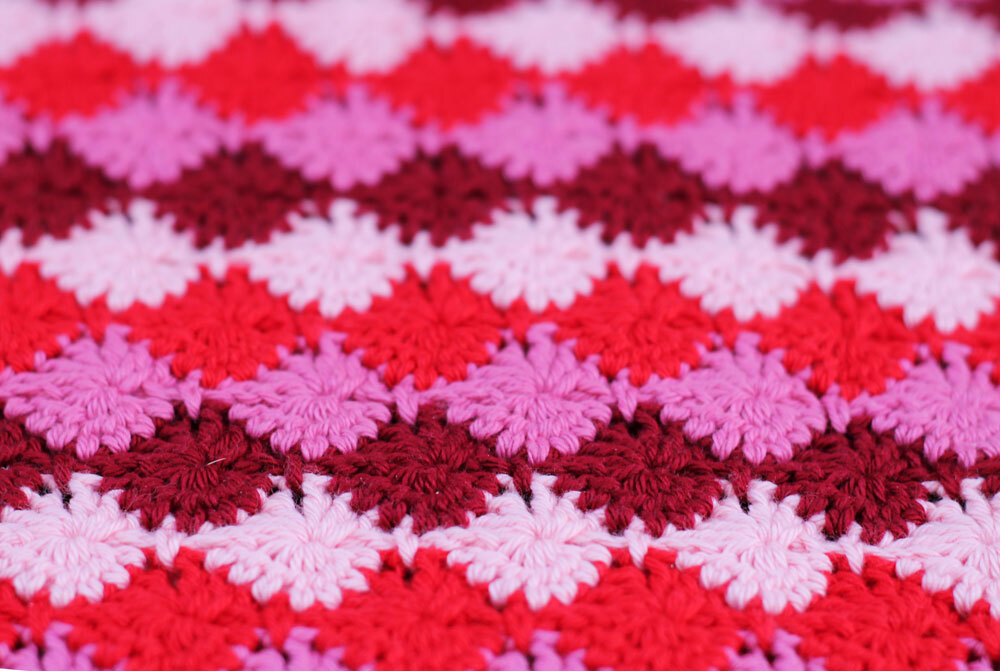 Deze steek werkt erg lekker, aangezien er niet echt een achterkant is. Natuurlijk is er wel een fysieke achterkant, maar die is niet lelijk o.i.d. zoals bij sommige andere steken. Zoals je kan zien in de laatste foto lijkt die wel wat op vissenschubben, haha! Dus deze col kan je ook nog makkelijk omslaan of binnenstebuiten dragen.
Yes, this is definitely going to be a new favourite stitch, and a new favourite cowl! Next week I'll share the tutorial with you, which I'm going to work on this week.
Jup, ik ben helemaal fan van de Catherine wheel, en deze cowl gaat zeker weten veel gebruikt worden. Ik ga deze week hard werken aan een tutorial voor de liefhebbers!