Het lijkt wel alsof ik alleen maar over de Catherine wristies blog! Ik moet toegeven dat ik het ook wel erg druk heb op het moment met afstuderen, dus ja, behalve met een andere deken ben ik niet met heel veel andere dingen bezig geweest in de afgelopen weken. Maar dat is het punt niet. Het punt is dat de wristies klaar zijn! Het was een beetje puzzelen om ze passend te krijgen, aangezien de Catherine Wheel niet makkelijk te meerderen of minderen is. Maar toch ben ik heel blij met het resultaat!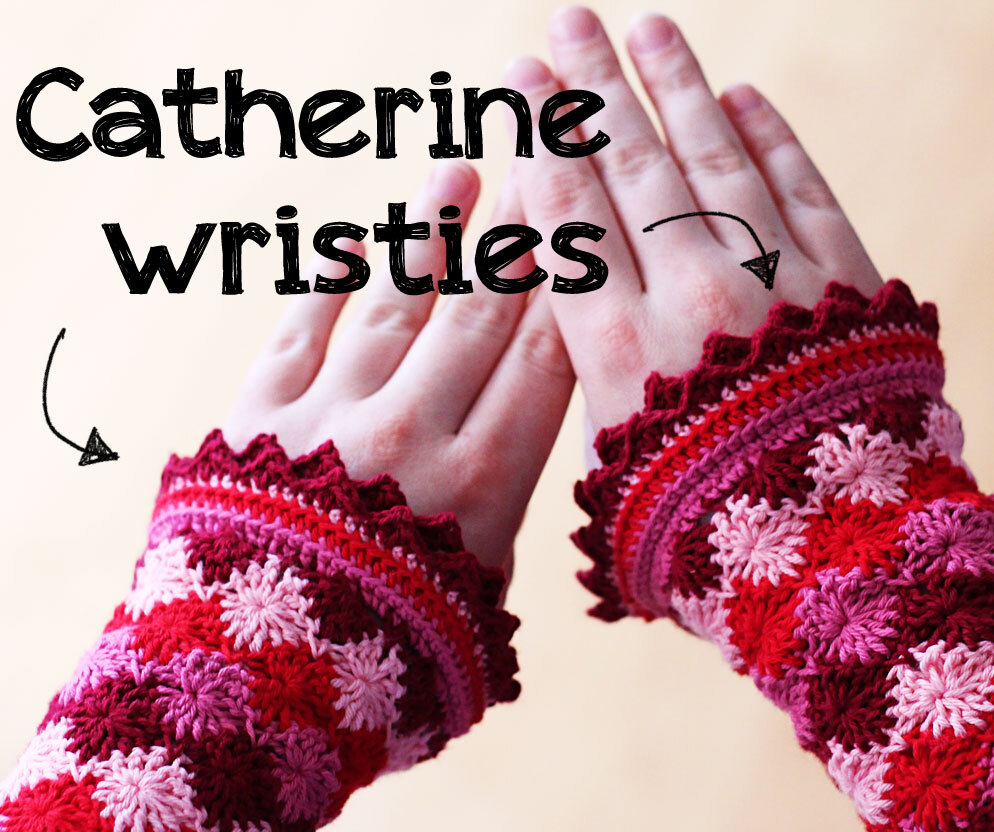 Ze zijn niet te lang, gewoon lang genoeg om onder je jas of vest te dragen. Ze zorgen dat je warme handen hebt tijdens het typen op je computer, of wanneer je aan het haken bent. Of wanneer je thee en chocoladeboontjes aan het verorberen bent natuurlijk.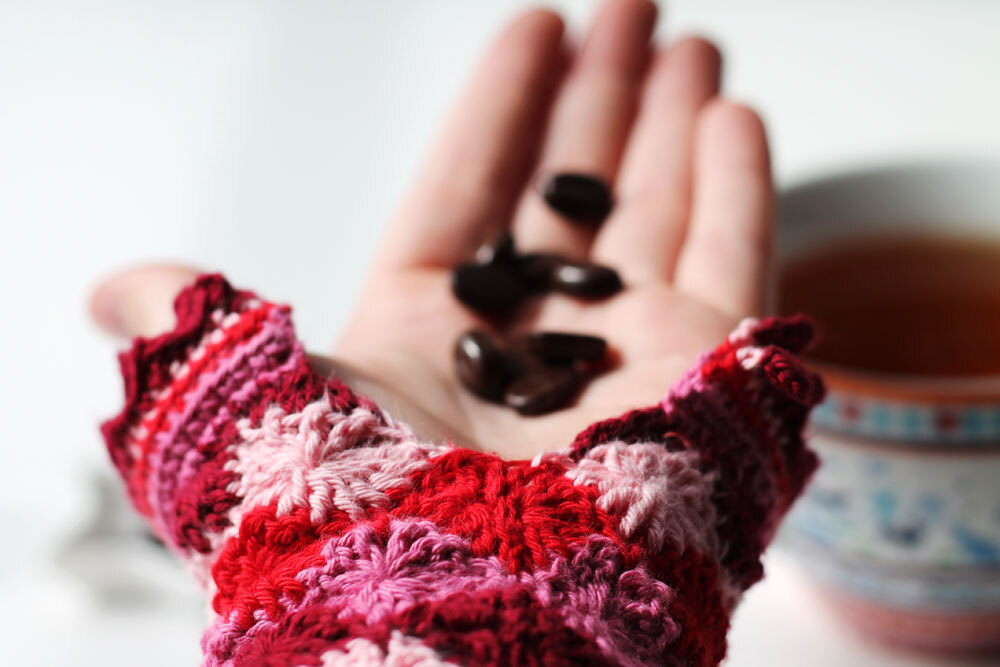 Misschien vraag je je af hoe ik het passend heb gekregen om de handen. Zoals ik al zei, de steek werkt hierin niet echt mee en onze polsen lopen nou eenmaal taps toe en worden daarna weer breder voor de handen. Dus uiteindelijk heb ik ervoor gekozen om de ene kant niet helemaal aan elkaar te naaien! Hierdoor blijft er een opening bij de palmen, en krijgen de wristies ook een elegantere ovale vorm aan de voorkant. En het enige wat je nodig hebt is maar 4 kleuren Cotton 8.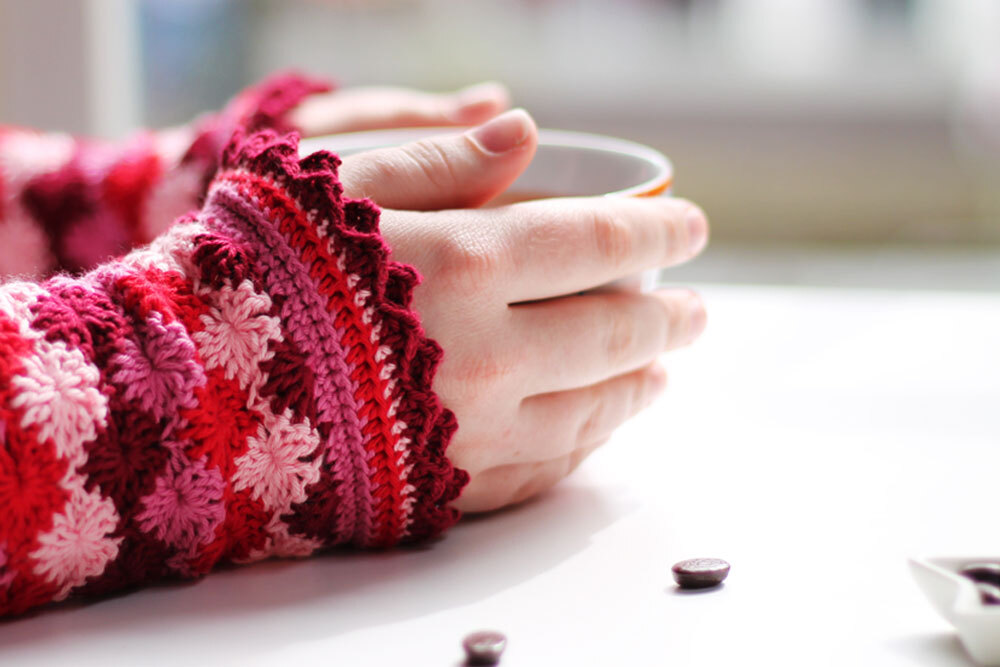 De dubbele rand is goed gelukt. Ik leg het allemaal uit in de tutorial van volgende week!