Good evening everyone! Finally, I can show you some pictures of my latest blanket. It was already finished last week, but I had to refrain myself from uploading pictures because my sister hadn't received it yet. Well, this week she did, and now it's time for the reveal!
So the story of this blanket is as follows.
I started with this: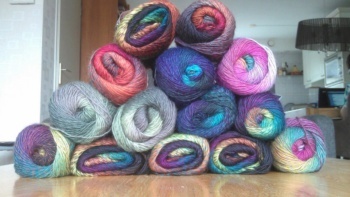 I worked it up into this: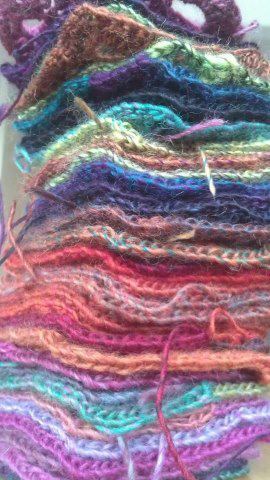 Then it was arranged like this: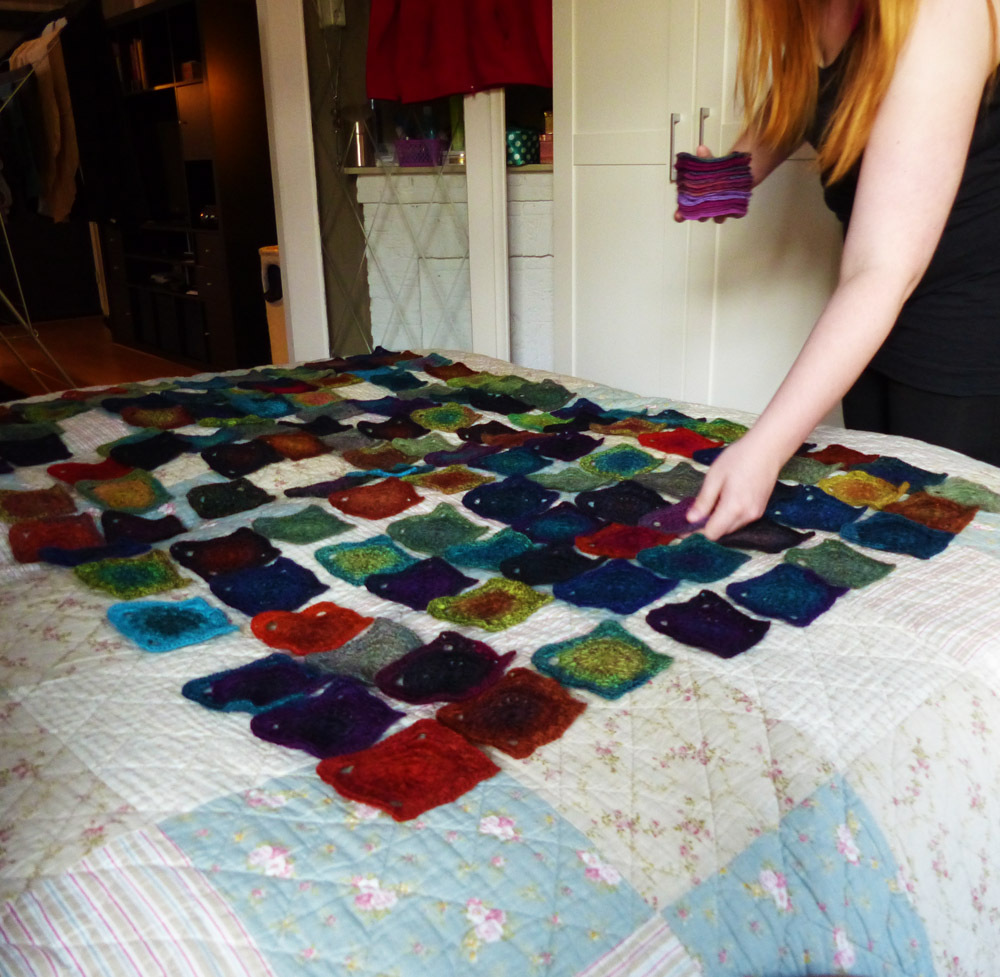 And after joining it became this: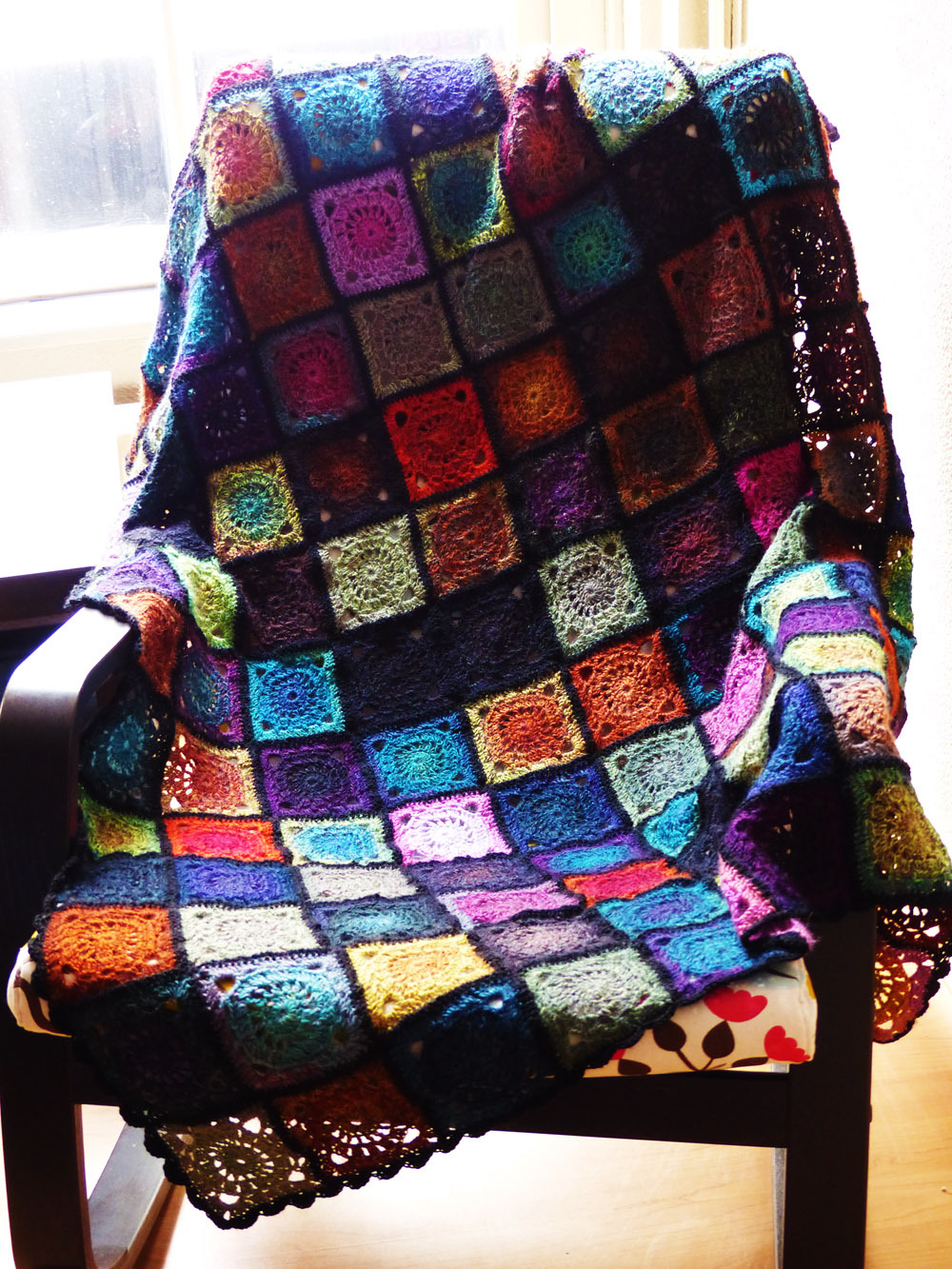 It's remarkable how the squares become nice and square once you join them! I was a little bit afraid that they would end up rectangular because the blanket itself is not square. Of course this wasn't the case and it ended up fine!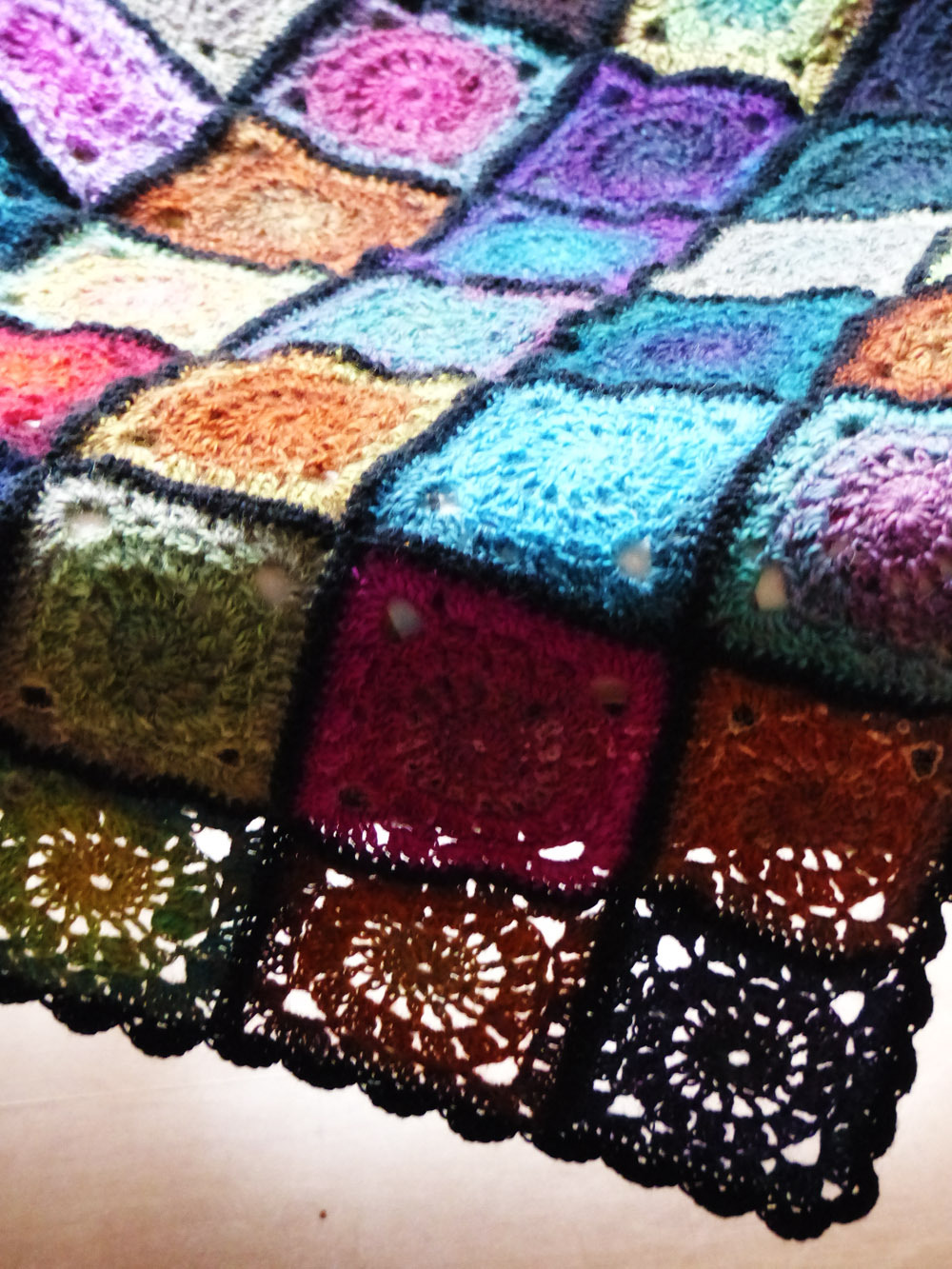 I am really glad I decided to order some of the red/orange/grey variety. At first, it looked like the red was overwhelming but in the end, it was just the right amount of bright colour in an overall darker blanket. This pattern would probably be great for kitchen curtains as well! Just imagine how the light would accentuate the pattern of the squares!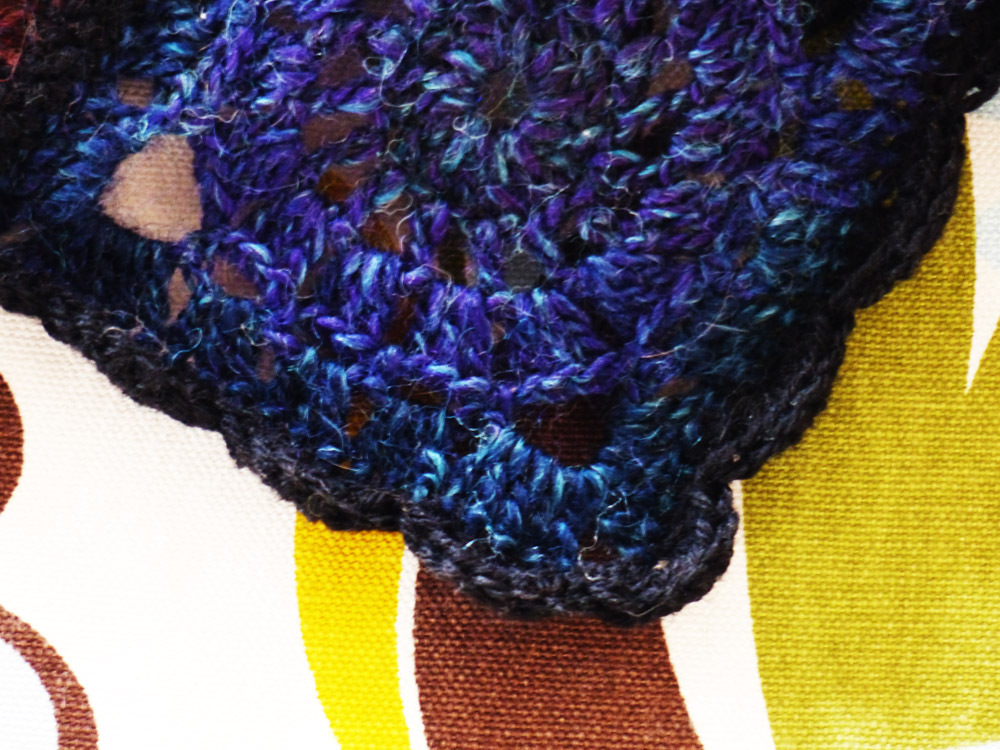 I made the edge a little bit different. The pattern called for a few rounds of DCs, then followed by these scallops. However, when I looked at the amount of black yarn I had left I saw that I would never ever make the few rounds AND the scallops. Since it is pretty expensive to order just 1 skein of yarn and there is no retailer close as far as I know, I figured that the blanket would be large enough without the rounds as well, and decided to just go with the scallops. And it turned out pretty well! Since I sometimes divert from the pattern and smuggle in a stitch here and there to make everything look smoother, it was pretty scary to just start scalloping with the possible result of ripping it all out when the space for the last one was too small, but I'm a lucky bastard and the number of stitches was perfect. So no half-scallops, no smuggling and no tears when you have to take your hard work apart!
So the details on this blanket:
Name: The 'My sister really needs to come up with a name for it' blanket.
Yarn: Drops delight: 2 skeins red/orange/grey, 2 skeins turquoise/purple, 2 skeins green/beige, 2 skeins lilac/green, 6-7 skeins olive/rust/plum. Drops fabel: 4 skeins drops fabel black (400).
Yardage: Well I didn't really keep track but since I used 13 skeins of 175 m and 4 skeins of 205 m I'd say around 3095 m. Yes, non-hooky people, 3 km of yarn went through my hands and into this blanket.
Hook used: 5.0 mm Clover Amour hook. I'm in love with the Amour hooks... Seriously if you never tried an ergonomic crochet hook, go borrow one somewhere! Normal hooks cause my hands to tense up really bad, but these don't because of their ergonomic holds and shape.
Measures: approx 1.70m long and 1.30m wide (I diverted a little bit from the original 0.9m x 2m because this size was much comfier to lie under).
Time: Well, I started this one in this post so at the beginning of May. I took a little break when I heard I could join in at the first market of about a month. And I gave the blanket last week so that's a total of 3 months! Not bad hey!?
After this, my hands have not been idle. Inspired by Little Woolie's Crochet-along, I decided to start a 'random' blanket myself! But since that blanket will probably take a while and I want the whole story documented in its own category. So I will post about that one in the next blog!