Today's all about showing you guys what became of the tons of flowers I was making and joining in the past few weeks. I'm very happy with how the whole blanket turned out! Yesterday I was at a family gathering and I brought the blanket with me to take a couple of pictures. I didn't even unpack my camera, or a couple of young volunteers were already taking turns posing with the blanket. ;)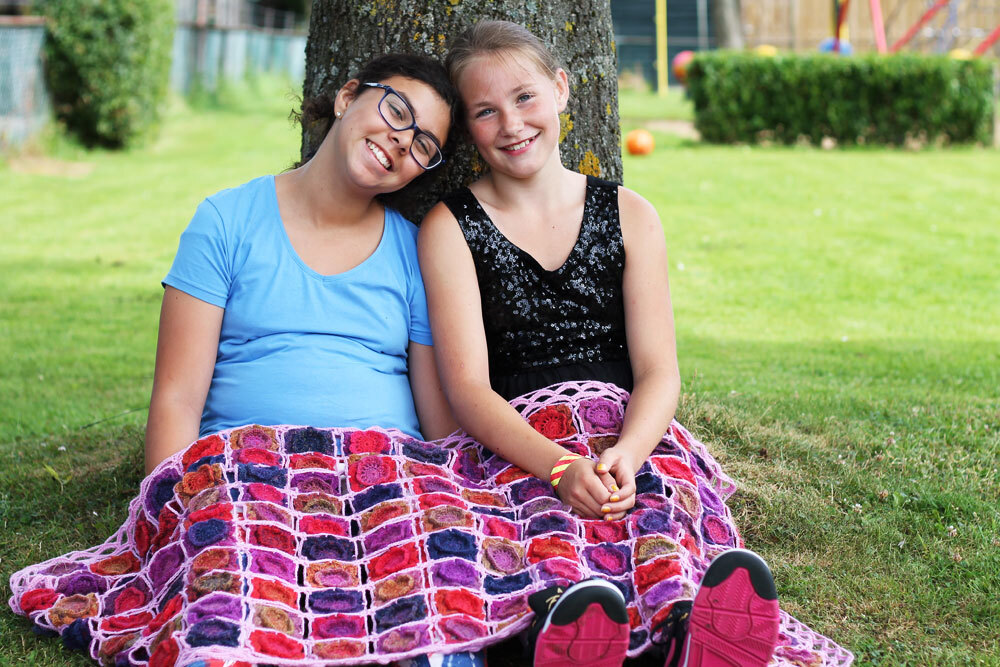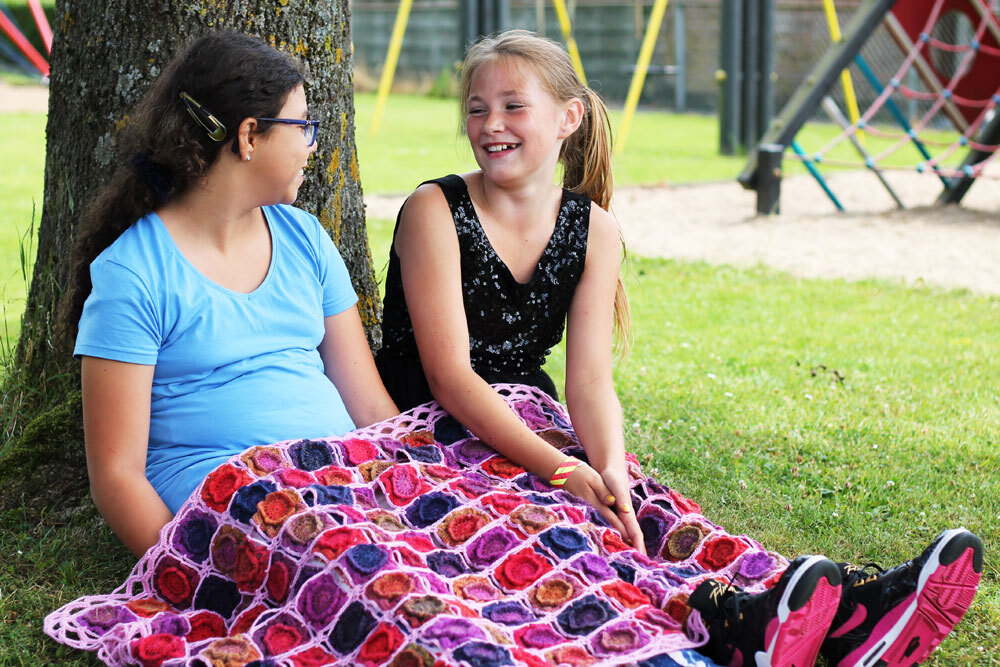 Look at all those blooming colours! The different shades of Invicta are in sharp contrast against the green of the grass and I like it!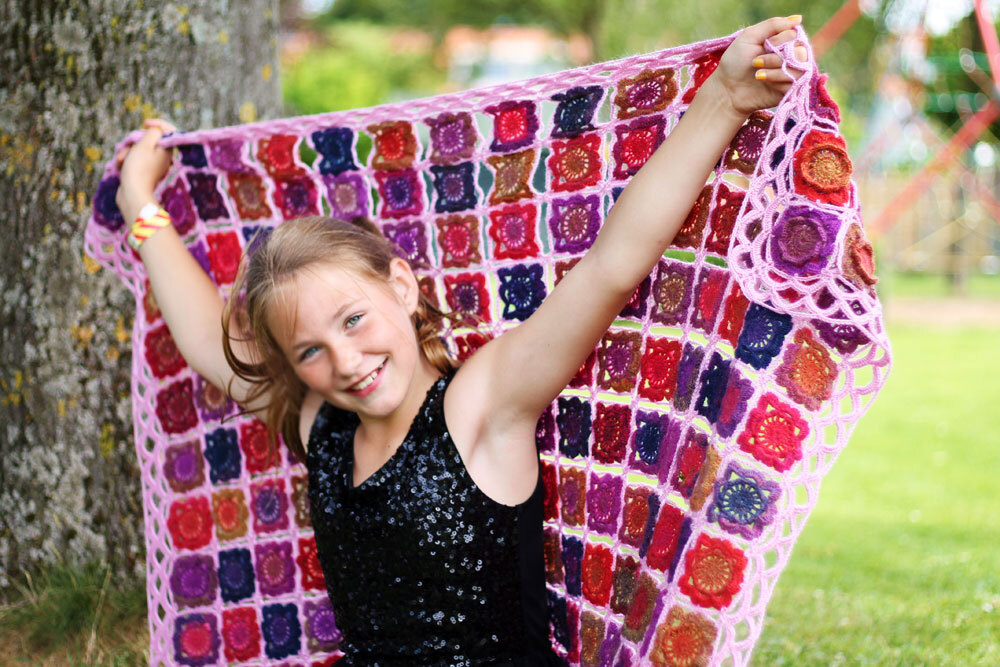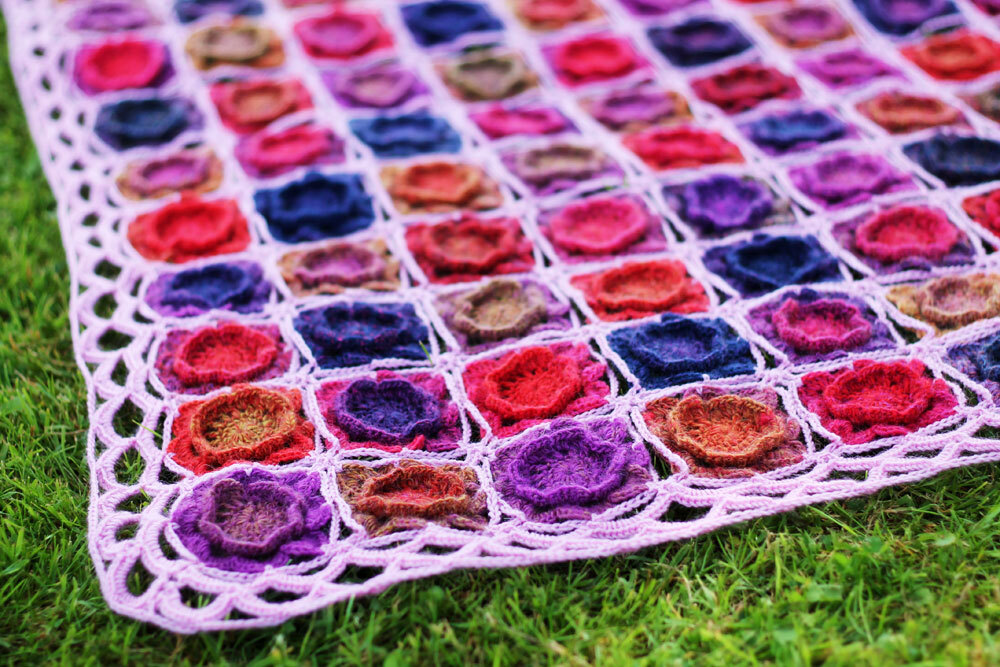 As you can see I've made the border completely in 1 color. I wanted the border to breathe the same floral lacy feel as the flowers and joining did. So I opted for some bows. I used an extra row of tight chains to give the outer row of bows some sturdiness, otherwise, they might sag because of the weight of the blanket.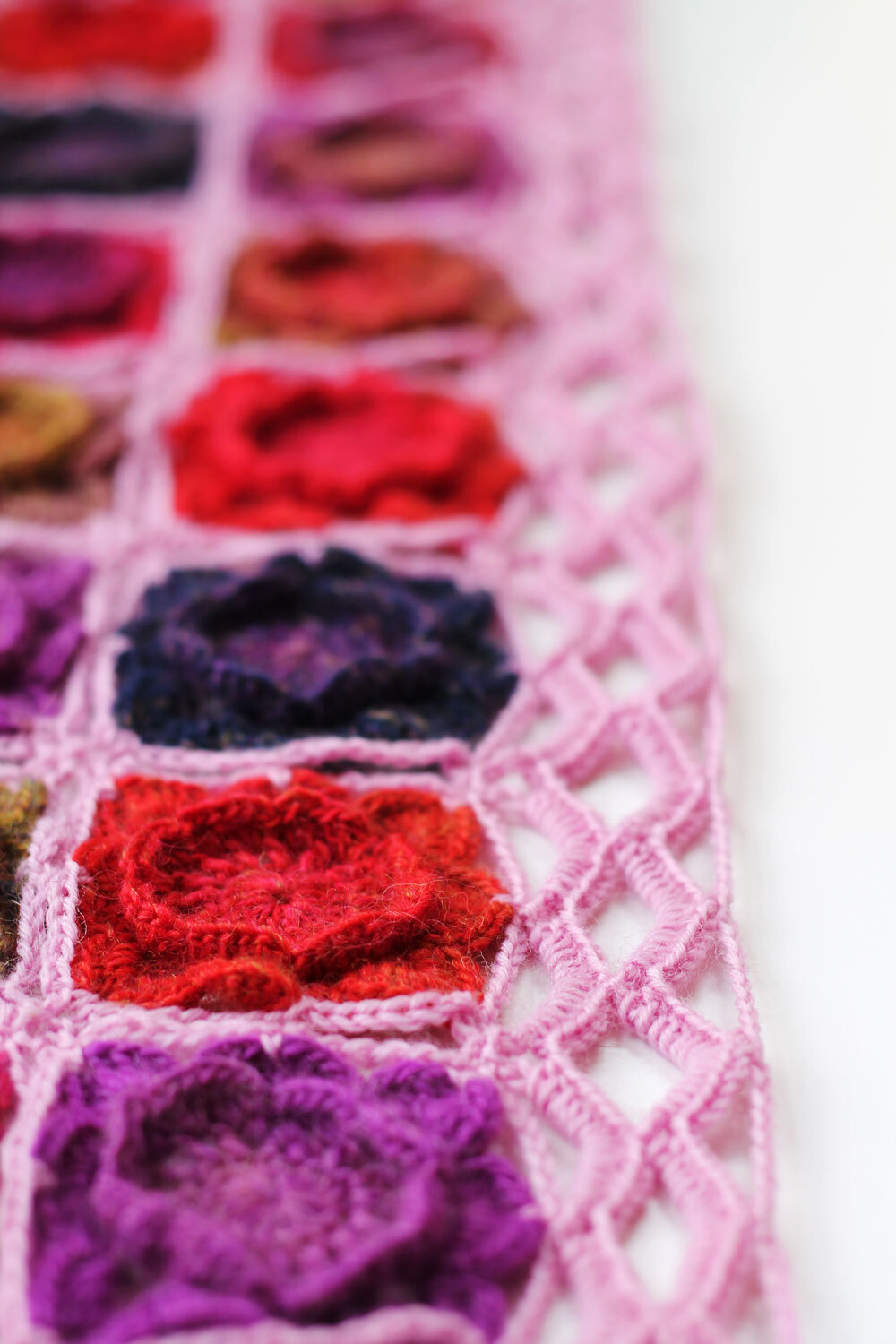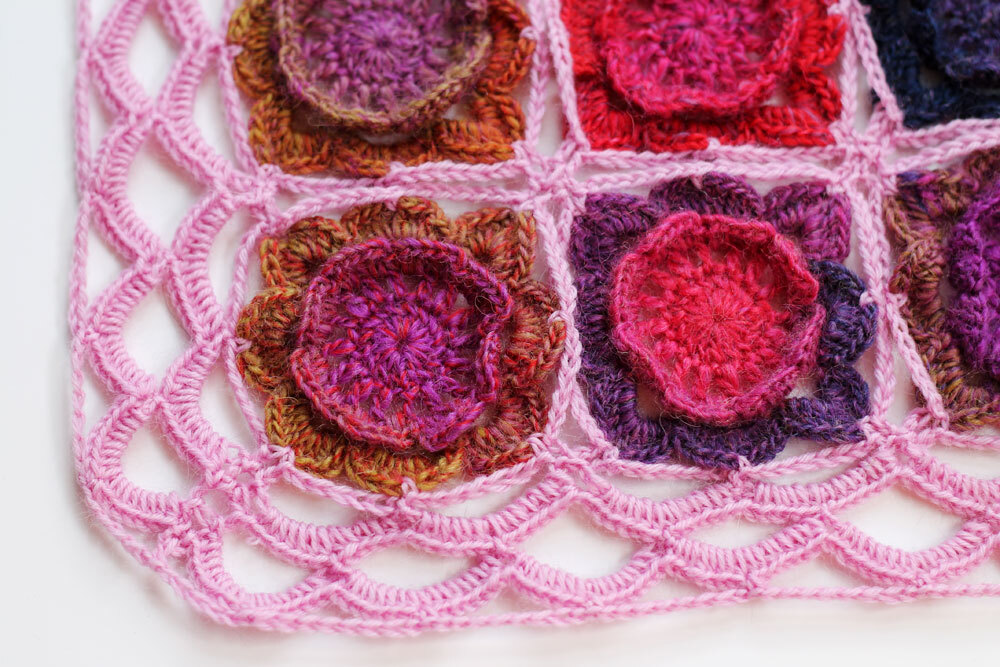 The blanket measures 80cm in width and 120cm in length. Besides being the perfect size for children, it's also large enough to wear over your shoulders on frisky summer evenings.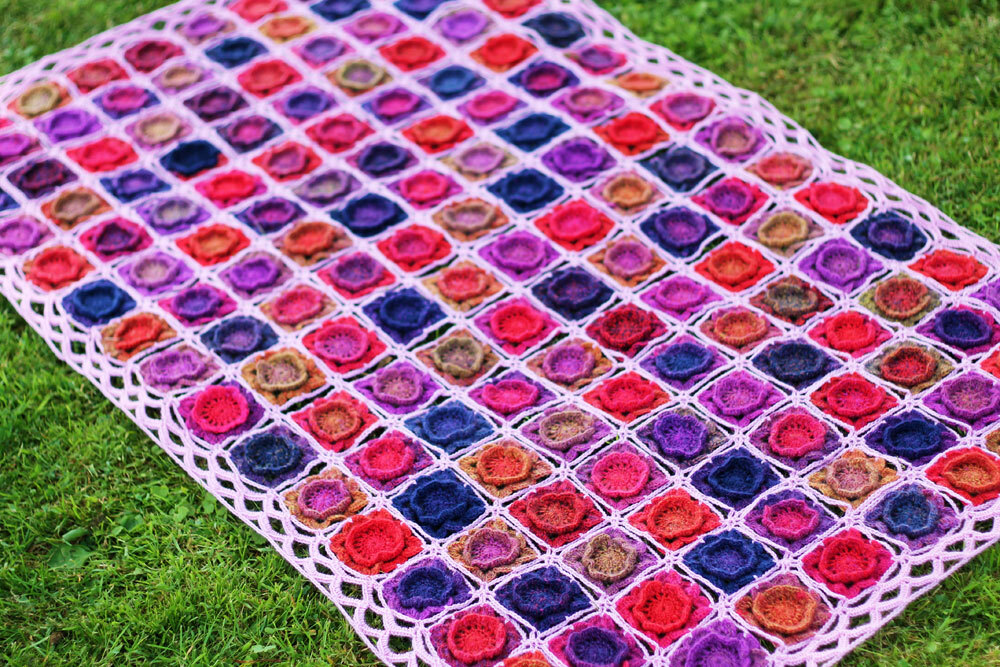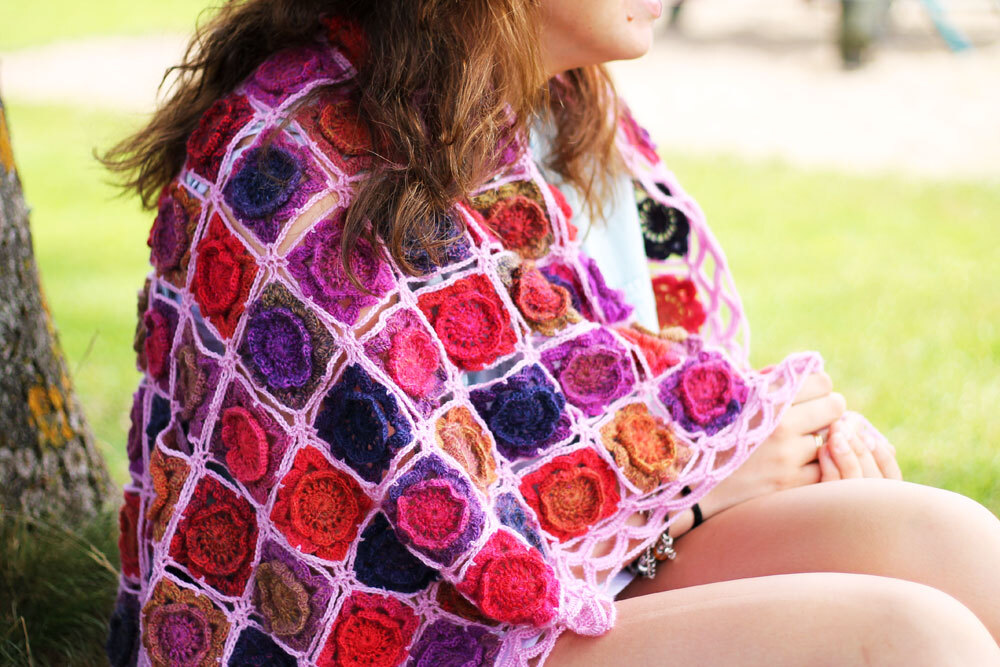 Yeah, can't stop showing pictures, I've got so many!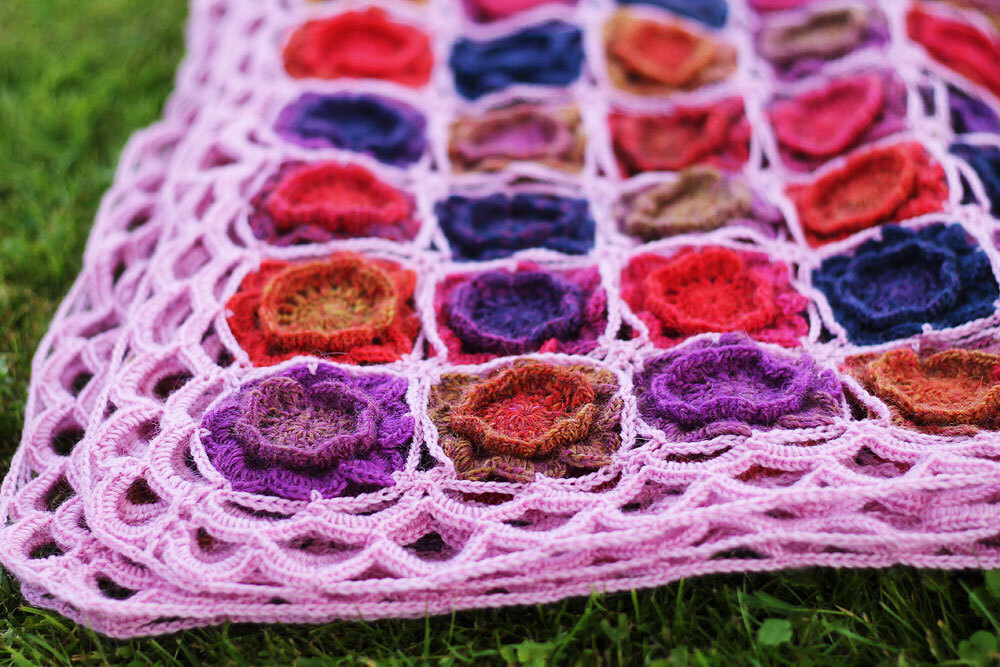 Ok, just one more! This one shows the inside of the blanket. Not bad, heh? I have to admit that that wasn't exactly the plan when snapping this picture. I and my sister were both too excited to notice, haha.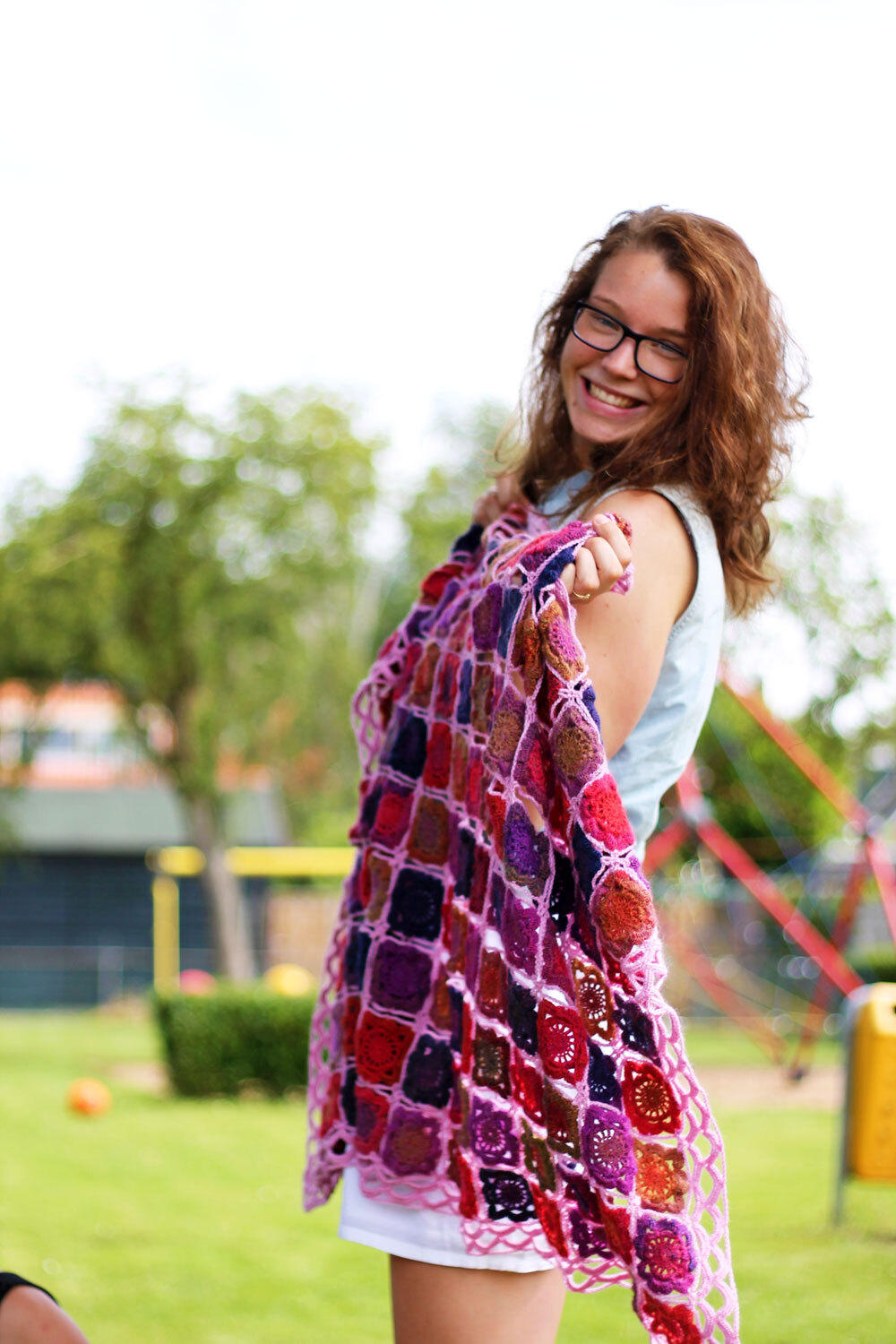 Did this blogpost make your hands unruly and ready to crochet? Great! Next week I'll share the pattern with you, so you can start your own Primrose blanket. In the meantime, you can pick a shade of Invicta you want to use ;) And for my international readers there's some extra news; from now on you can buy your Scheepjeswol at Deramores!