Today I want to share with you the start of a new project. I'm not completely clear on the details yet, but I know it's going to be a throw/large wrap, it's going to be light and airy, it includes flowers, and everything must breathe 'spring'. More concretely, I'm thinking flowers in squares, with an airy lacy join. But first things first, let me show you the yarn I'm planning to make this with!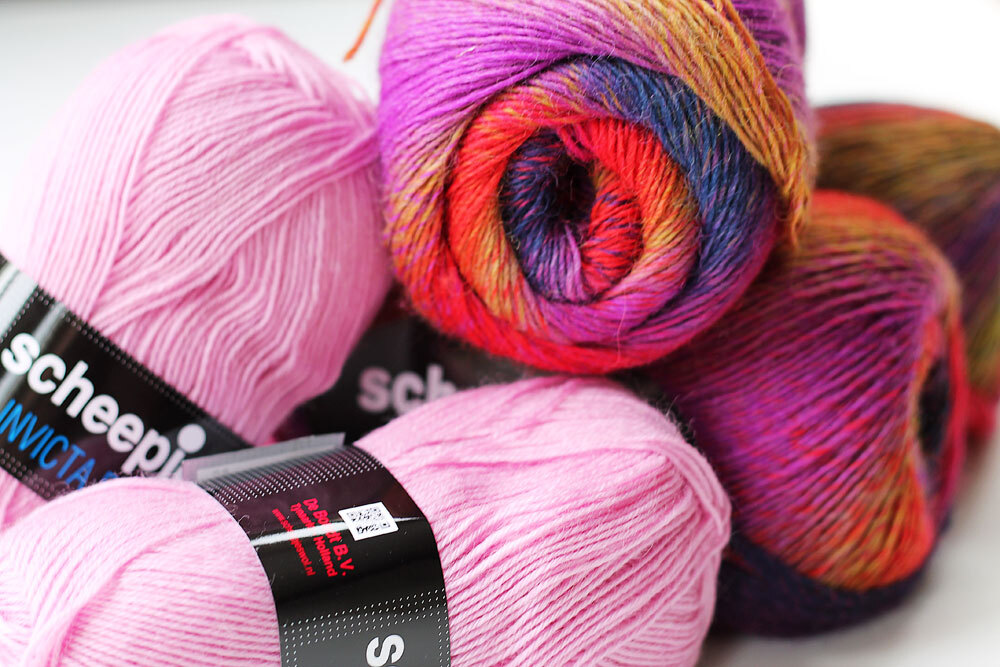 These are all yarns from Scheepjes. I'm gonna use the large multicoloured skein for the flowers. This is Invicta (colour number 971), with 420 m of soft, wool/polyamide mixed bliss. It's one of their new colour combos so I'm excited to see what kind of flowers it will yield. I kid you not, this yarn is really soft! I don't really mind ticklish yarn but I have to say that this is much better anyway. I'm gonna use a 3mm hook for this project, which is very tiny compared to my 6.0mm I usually use! This particular skein ranges from pinks and purples to red and yellow tones. If this doesn't scream spring, I don't know what does!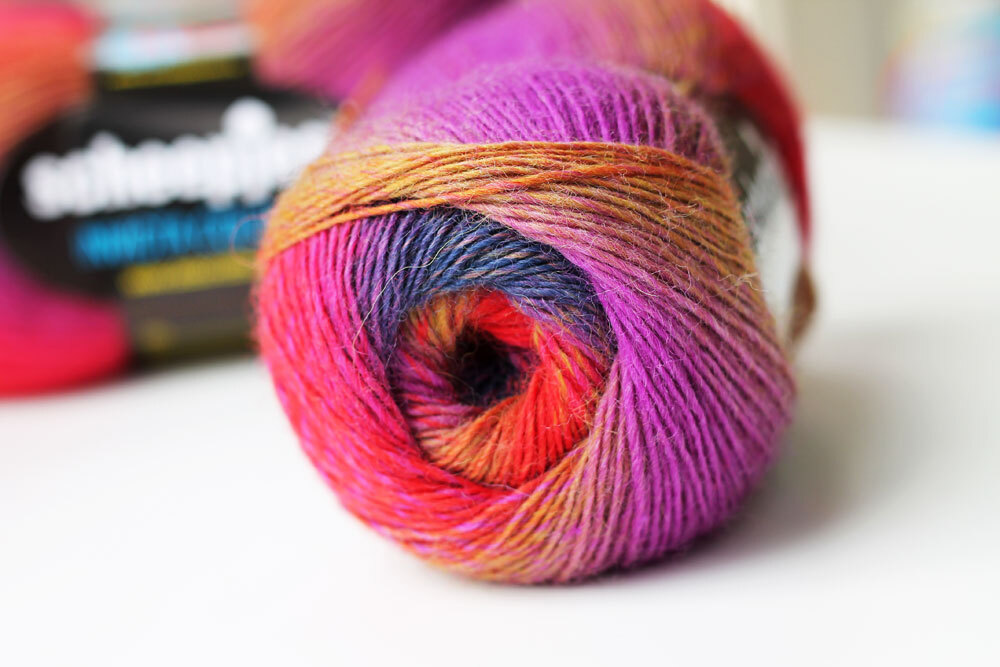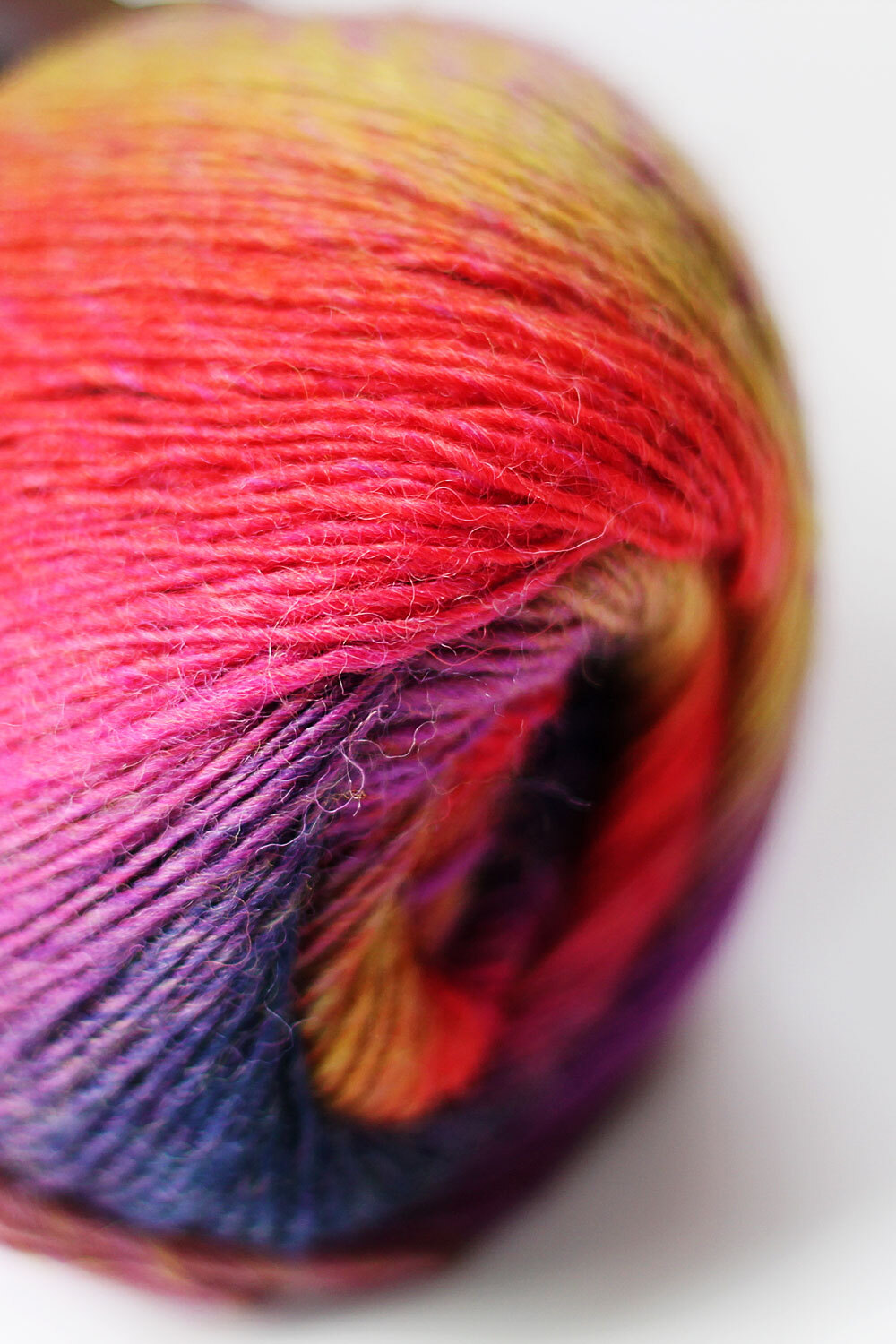 The other yarn is Invicta extra in a lovely shade of lilac (colour number 1462). This is also a soft wool/polyamide mix, and one skein contains 210m. I want to use this yarn for the squaring and joining of the flowers.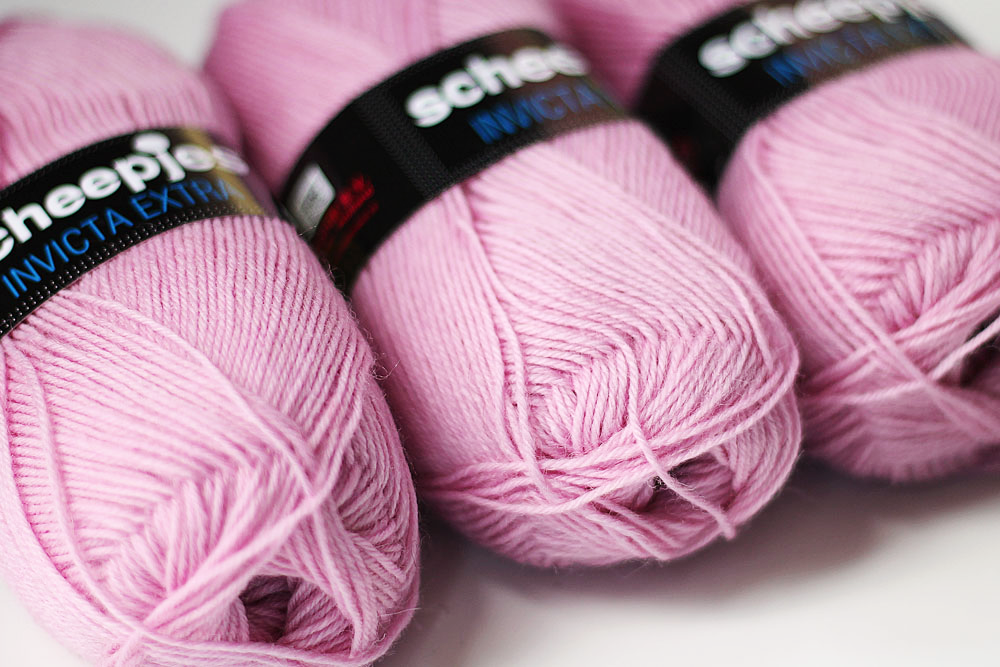 I'm not completely clear on the details yet, but at the moment I'm leaning towards this: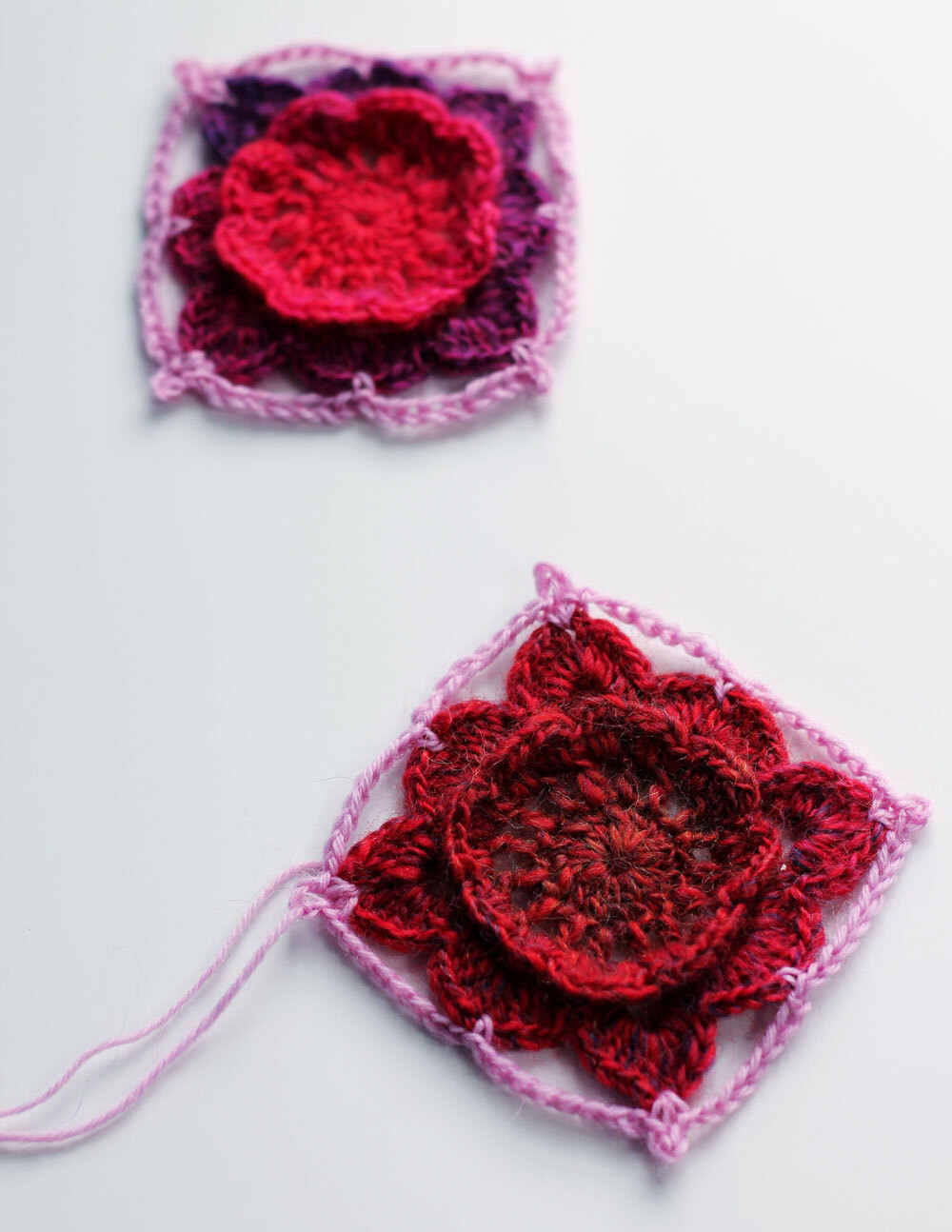 Bring on those spring flowers!