I've transformed the balls of Chunky Monkey into a pattern that has been lounging in my head for far too long: The Bobble Track Play blanket.
This blanket is a royally sized, textured crochet work featuring seven of the beautiful shades Chunky Monkey offers. Green, blue, purple and pink - it's all incorporated in one vibrant gradient. Pulled together by a neutral border, you got yourself a must-make!
Green or pink
The question posed in the previous blog post was: "Shall I start off with green or pink?" I ended up starting with green but for no particular reason other than that I wanted to see that gorgeous gradient of green to purple first, and then onwards to the pink. This shade of pink goes together perfectly with the purple (not quite neon, but definitely not dull either) and it ends the blanket gradient on a high note.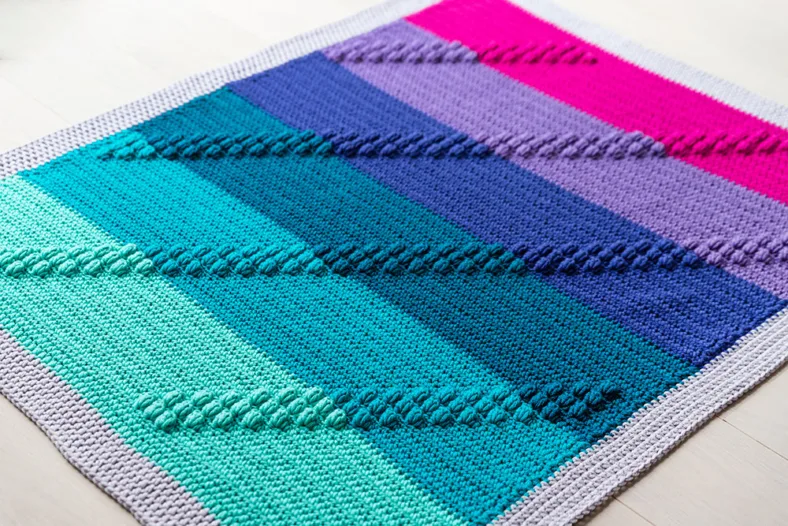 Popcorns
If you've followed me for a while you know I like to combine both colours and texture. The Chunky Monkey makes for enormous popcorns (check out the picture below, popcorn is as big as half my thumb!), which I used to create diagonal tracks over the blanket. I wanted the tracks to look like sturdy, solid lines so in the end, I went with three popcorns next to each other. I say in the end, because I spend a ridiculous amount of time fiddling with the width and distance between the lines. All part of the process though!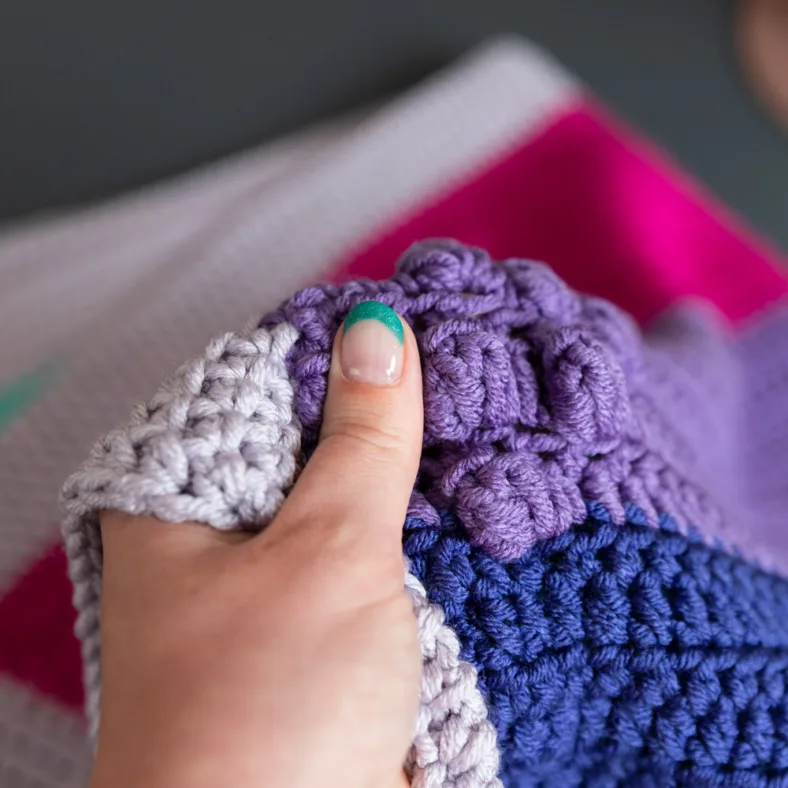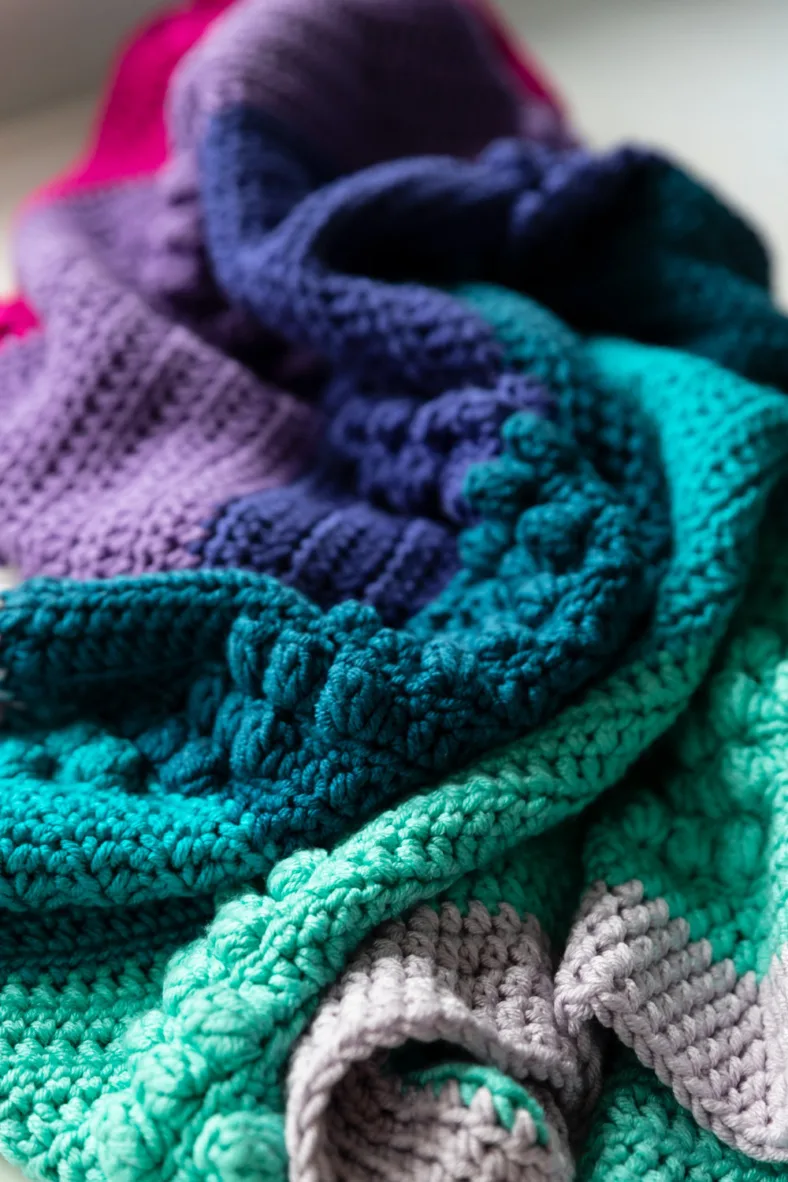 Play Blanket
Even though the popcorns are sturdy, the blanket drapes well. I went with 5 dc per popcorn (instead of the 6 I usually use) as the yarn is so bulky that the popcorns were large enough already. Couple that with a 6.5mm hook, and you've got yourself a recipe for a comfortable blanket.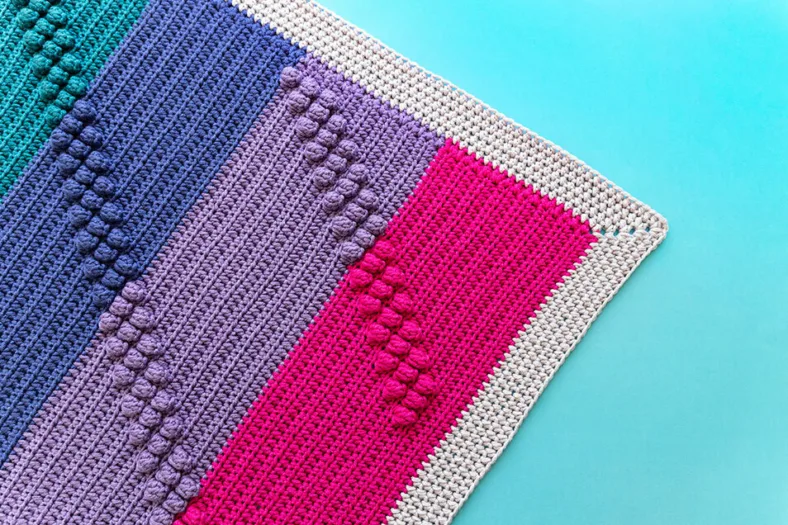 Two balls per colour and 1 dc less per popcorn meant that I had more yarn for a royal size. In the end, the blanket measures 95cm in width and 120cm in height (41.3 x 47.25in). You could easily increase the size further by making more border rows or increasing the number of pattern repeats. I'm writing up those instructions in the pattern too.
Speaking of, keep an eye out for the pattern this week! I'm finishing up the last bits and bobs soon. See you then!