Ta-dah! Today I'm happy to present the Eight-bit love C2C pillow to you. It was a first for me to work with this technique, but I can definitely see the appeal!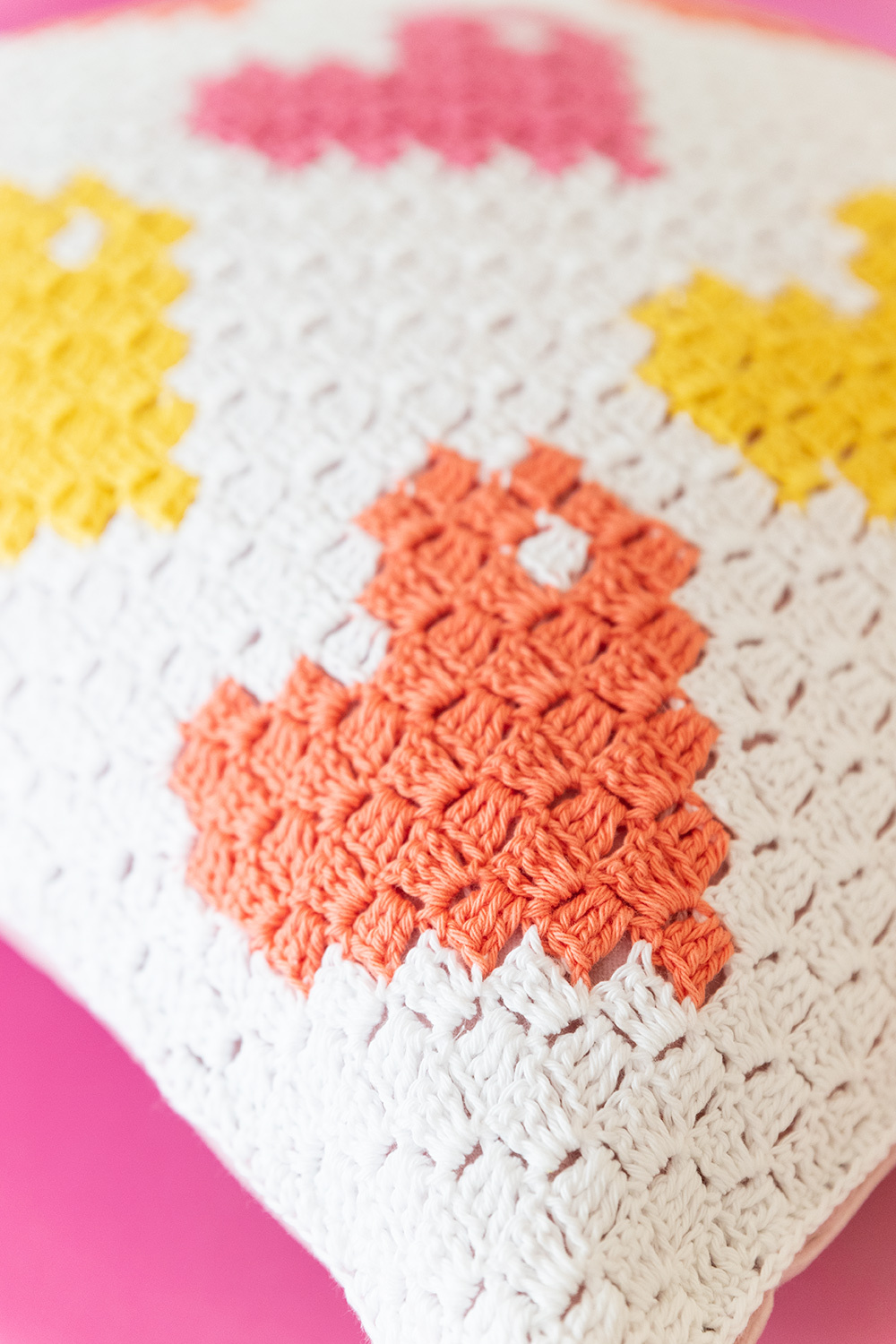 I've worked with Scheepjes Organicon, a 100% cotton yarn. It's amazingly soft - perfect for a pillowcase such as this. I worked with 4 colours in total (white and three contrast colours for the hearts). I have some leftovers from the contrast colours, so you could reduce the number of different colours if you want to.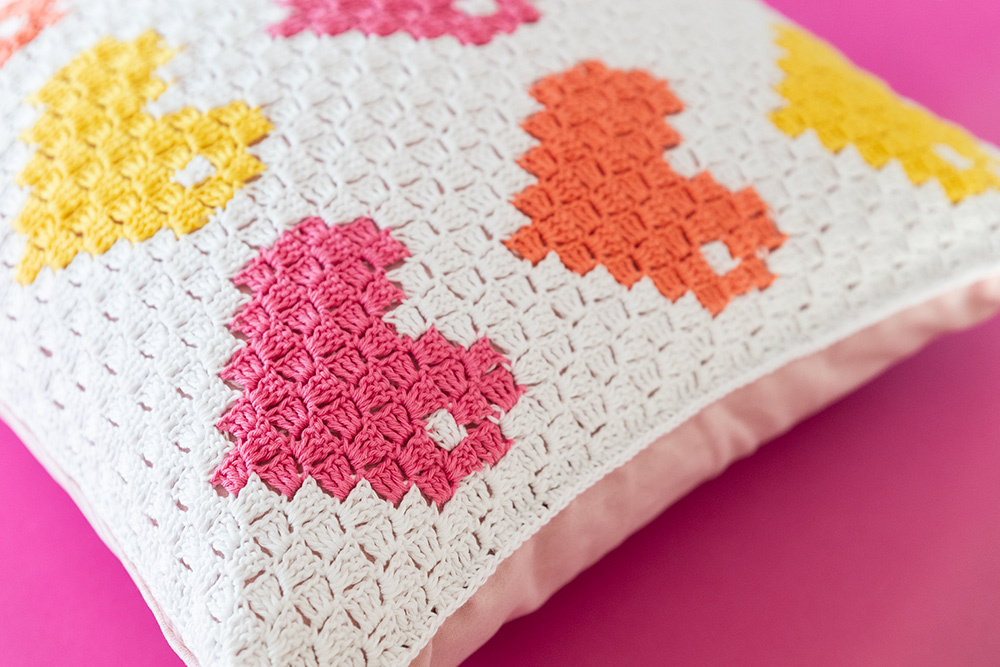 I've decided to keep it simple and sew the pillowcase on an existing cover. I chose this pastel pink cover from IKEA, but of course any 50 x 50cm cover will do. All it takes is a little bit of patience! Added bonus: This case came with an inline zipper so I can easily change out the inner if I need to.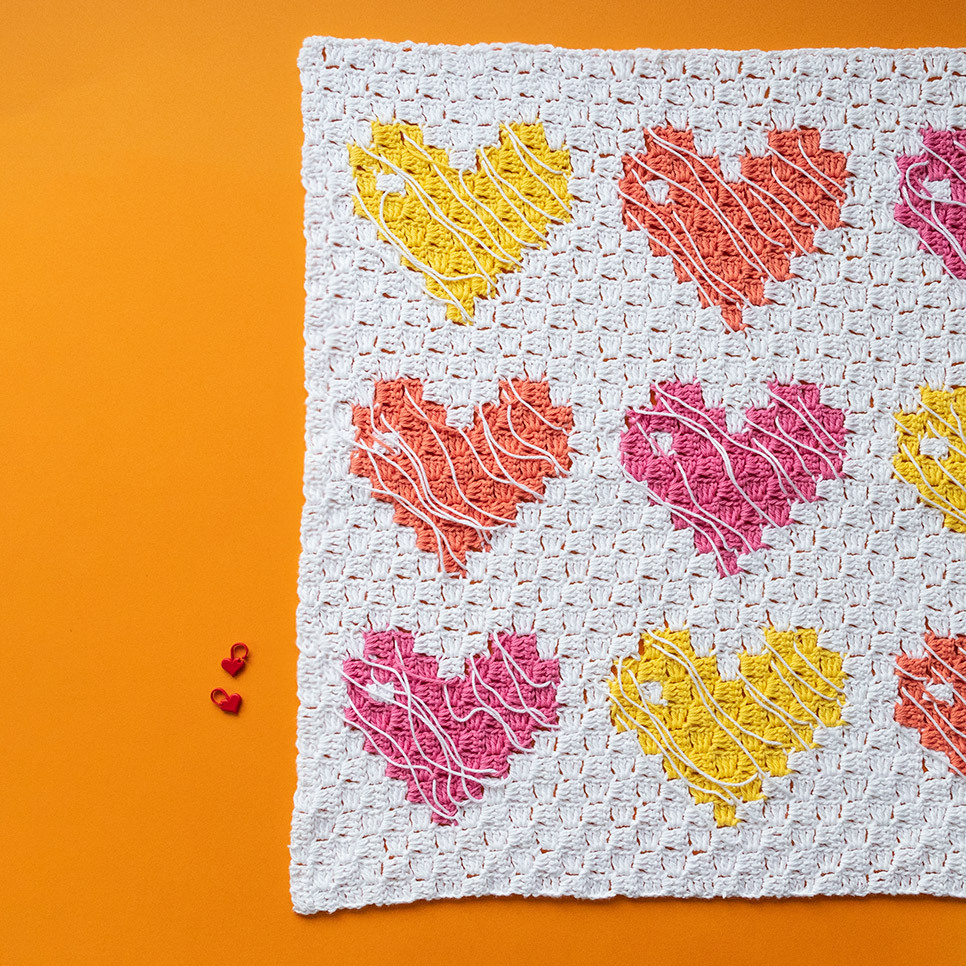 I'll admit, the backside of the pillowcase isn't as pretty as the front. But it doesn't need to be, because all the strands are on the inside anyway!
I'm currently wrapping up the final pattern notes and setting up for a small photo tutorial. Expect the pattern to drop after Christmas!