So last week I already showed you how this blanket was progressing, and now it's finished! I just couldn't get over the name of the skein, it's fabulous. So I named my blanket the 'Raspberry road' blanket. I would say it was a bit of a rocky road at the start to figure out how many points my star should have while still laying flat, but once I got started it was a breeze!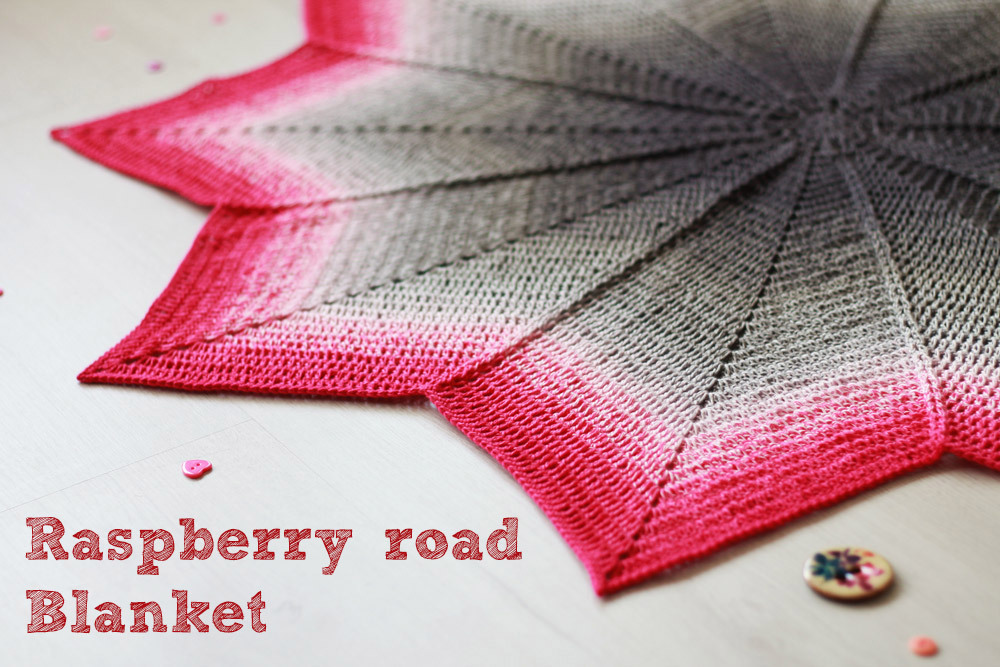 As you can see, it's a star-shaped blanket with Scheepjes Whirl 'Raspberry Rocky road'. It doesn't have the usual 12 points, but only 9! This is to correct for the little ridged parts called the 'Jacob's ladder'. They are pretty simple and easy to make but they provide a fun bit of texture!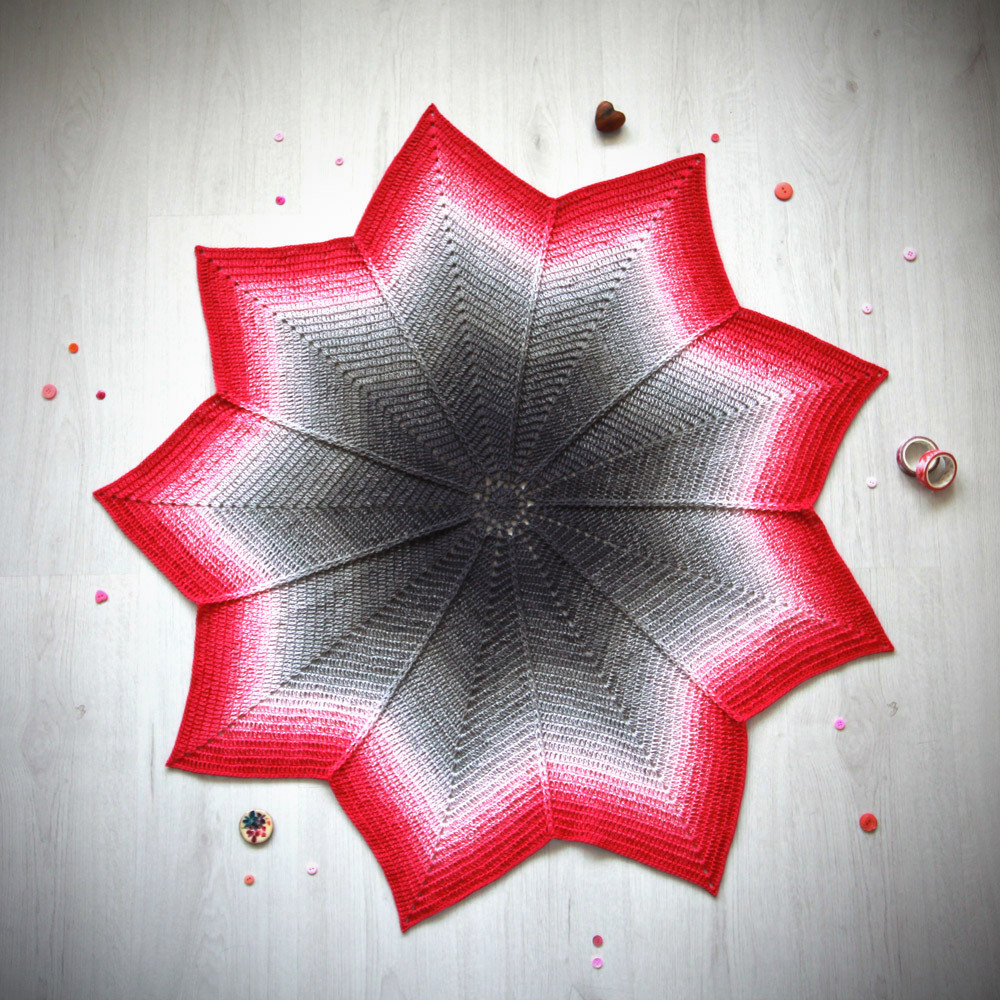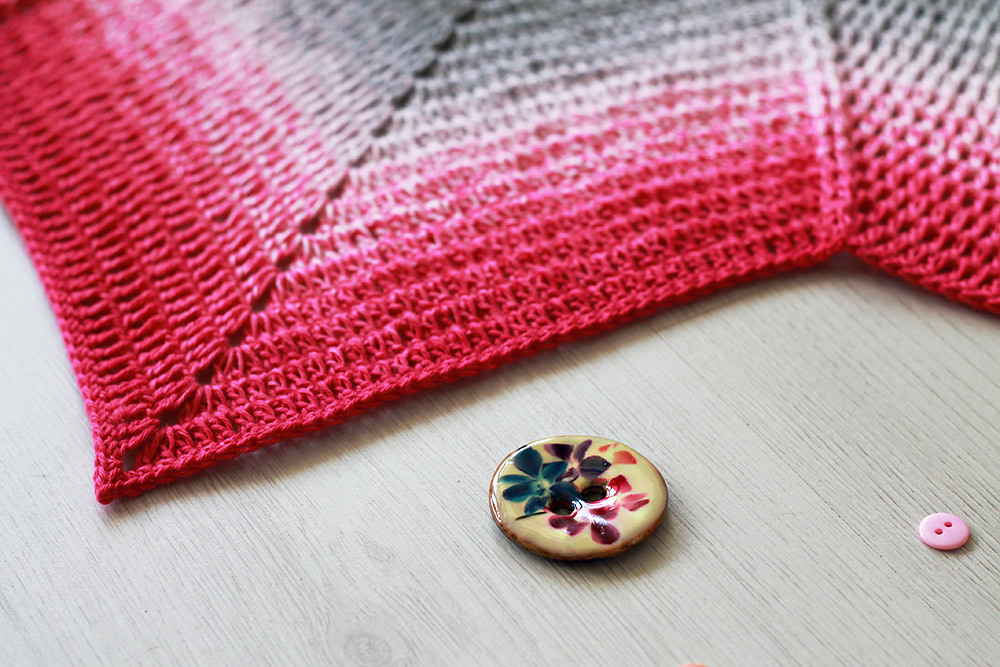 As you can see, the colour change in the Scheepjes Whirl is pretty gradual. This type of blanket lends itself perfectly for a gradient yarn. It's worked in the round and so the gradient disperses equally over the blanket from the middle. I like it! And I like my enamel button too, which made its appearance as a photo prop here!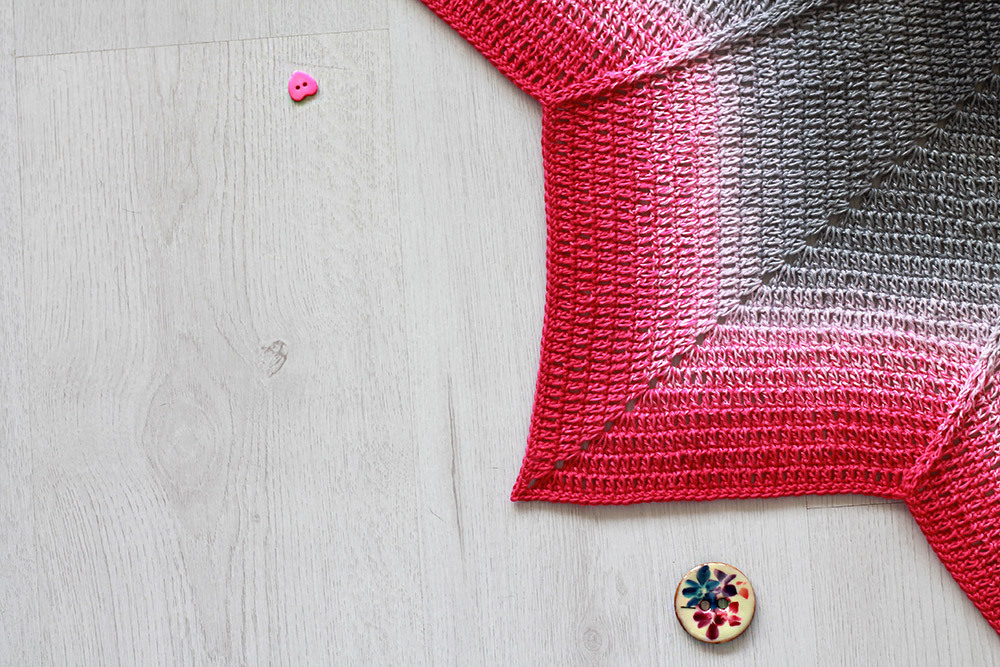 You can see the Jacob's ladders a bit more clearly here. They are 1 row 'behind' in colour when laddered up, ha! Next week I'll explain to you how to make this blanket. Trust me, it's really easy!