Today I'm showing you what came to be of my little squares: The Skyline pillow! When I finished my pillow and looked at it from a distance, the name came to me. It made me think of a foggy city skyline, with skyscrapers, towers and what have you not. The colours are much warmer than a city skyline though!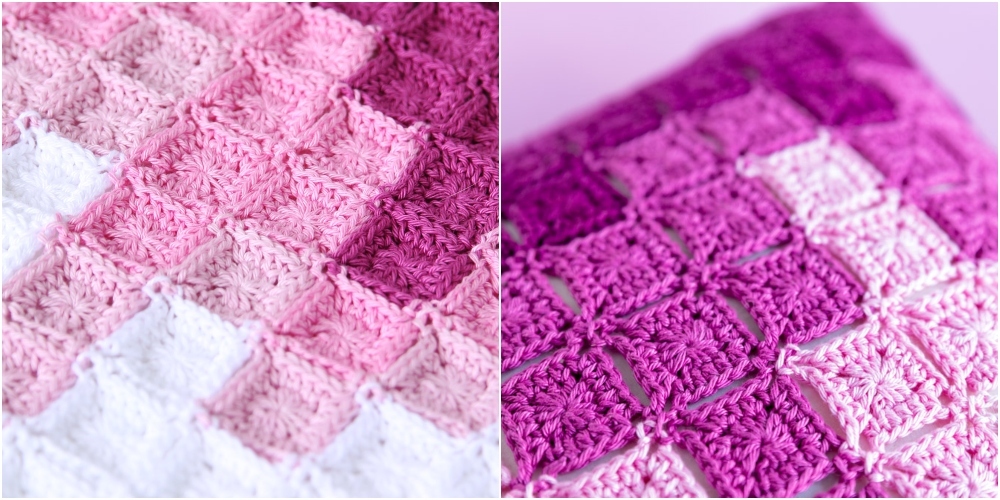 Can you see what a massive difference blocking makes? Of course, the pillowcase is now also 'under tension' because it's stretched out by the pillow itself. But still, it's striking how the squares look different when they're all bunched up. As you can imagine, it influences the size of your pillowcase as well, so it's a good thing that I did the math beforehand and not let bunched up squares guide me. I would have ended with a pillowcase 10cm too large!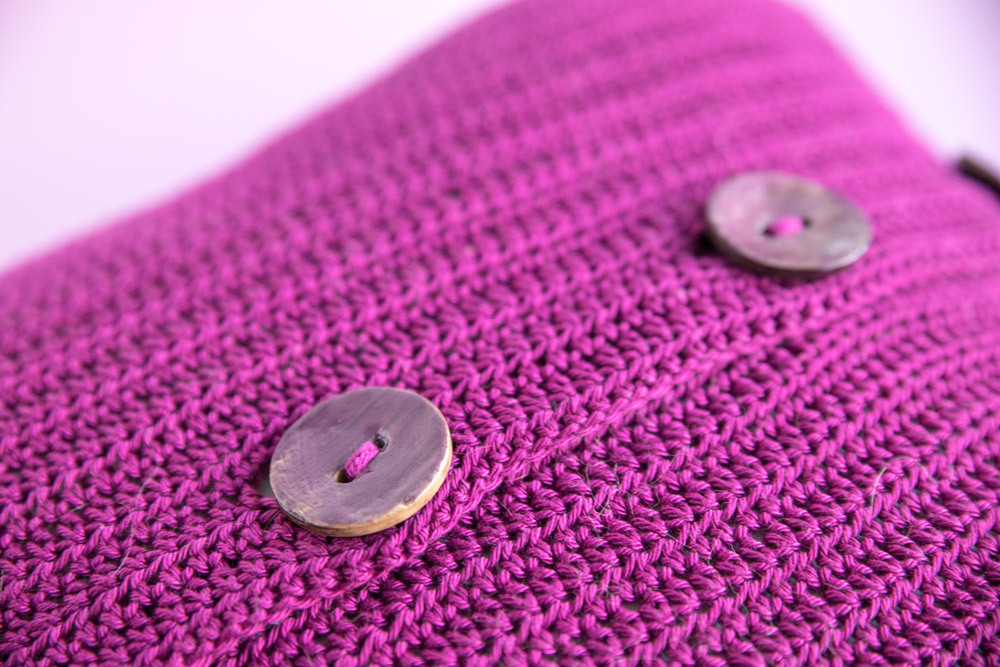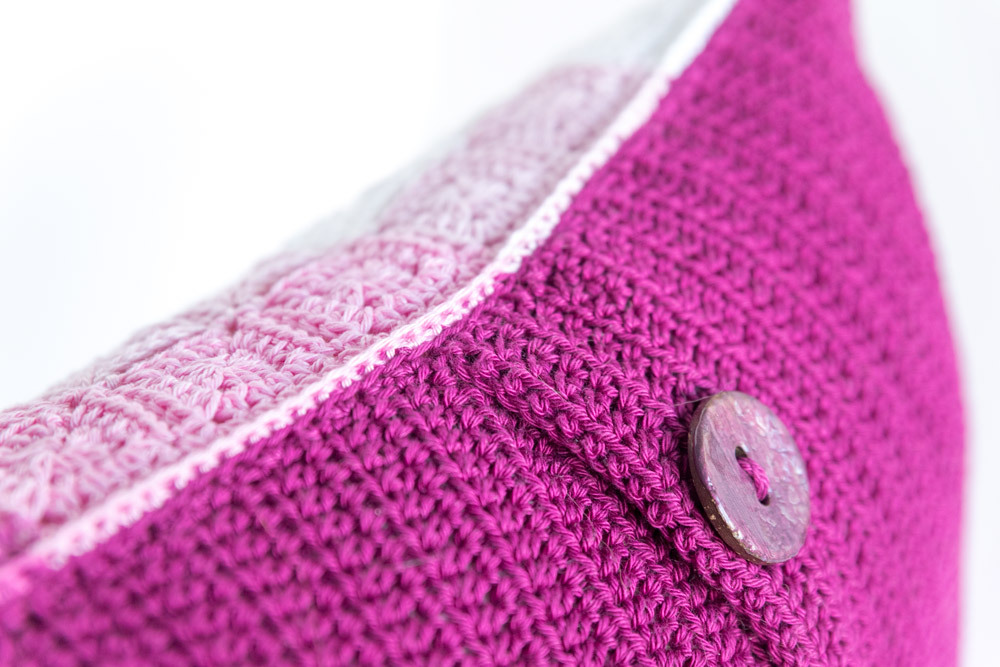 The back has buttons for fastening, meaning that you can change the inner pillow. I've opted for these purple glazed rustic buttons, they contrast nicely with the Tyrian purple background. I've used Scheepjes Catona, a mercerized cotton yarn. It creates that gorgeous stitch definition that you see.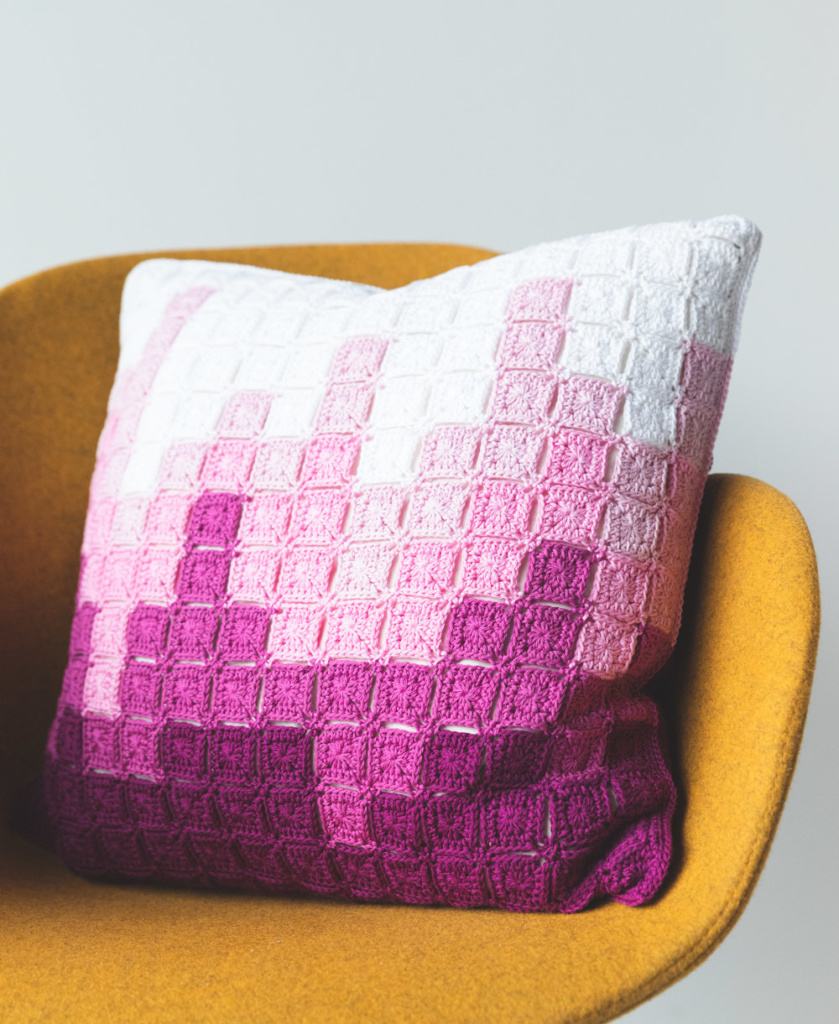 Okay, just one more. I'm off to write the pattern for you. Next week, this time, it will be up on the blog! And if you are already gathering yarn for this project, check out the box below.

Shop the yarn!
If you want to get your 'yarn affairs' in order, this is what you'll need: Scheepjes Catona, (100% mercerized cotton): 75 gram of 106 White Snow, 50 gram each of 246 Ice Pink, 222 Tulip and 251 Garden Rose, 250 grams of 128 Tyrian Purple.

You can buy these yarns from a local Scheepjes retailer, or online at webshops such as: