Inspiration
Ideas don't always form overnight. For me, they often start in the form of an impression. I can tell something vague is cooking in my mind's eye, and I sometimes catch a glimpse of it. It's like an idea forms in a second and then fades away really quick again. It happens especially when I'm busy with something else, like dinner or work or driving a car. Anytime I'm not able to grab a notepad really. I think this is inspiration in its purest form and I wish I could time it better, as I get quite unruly when this happens.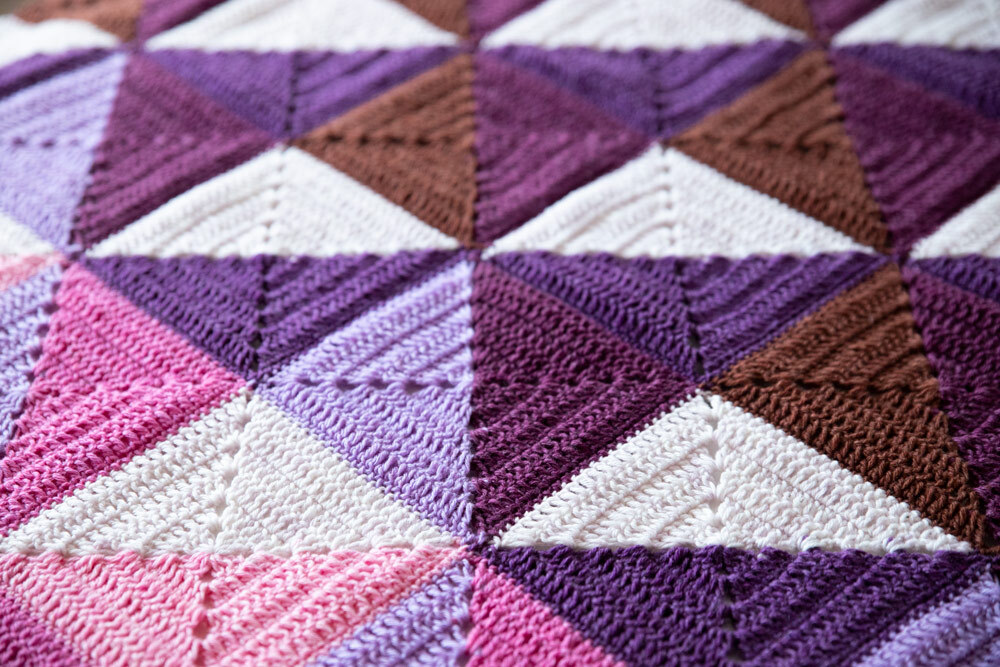 Over time (weeks, sometimes months!) the restless feeling turns into something more clear. Colours start to look good together ("I definitely want to do something with this combination") and the general idea of a project ("geometric, triangles, big!") is formed. Sketches are made, thrown out, remade, coloured in, thrown out, digitalised, and finally saved. This is pretty much the inspirational tale of the Origami Blanket. And it's where it stopped for a while, as I couldn't find a yarn with the right colours and composition.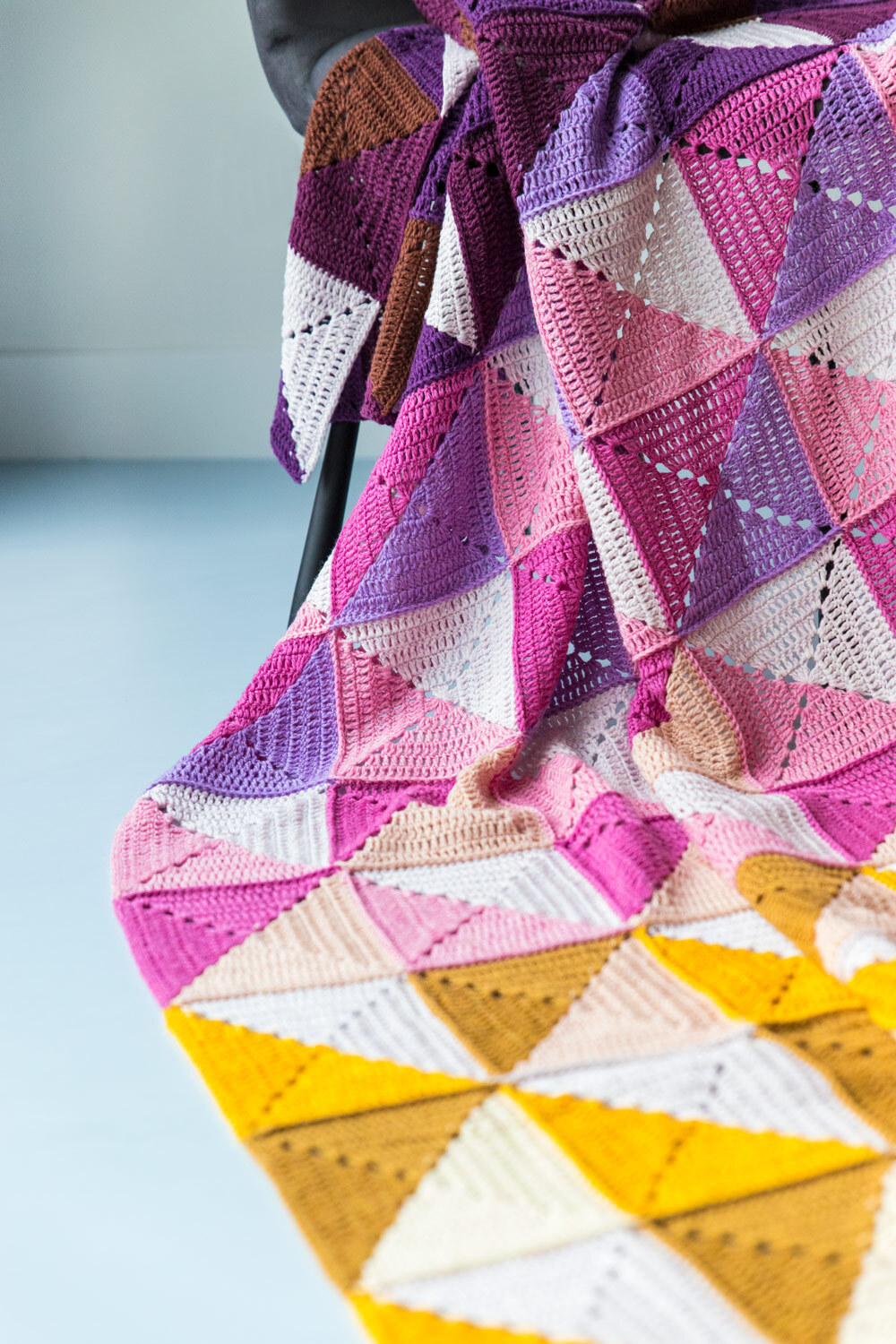 I just left the sketches for what it was, but the situation was bugging me. I showed my sketches to Simy, frustrated that I couldn't find the right yarn with the right shades of pink and yellow to match my vision. That's when she showed me some samples of this new yarn that was coming up. Perfection! I got as giddy as a kid in a candy shop, seeing a glorious deep pink purple and a warm but not-too-bright yellow. One thing led to another and quite soon I got the stash of Metropolis I never knew I needed so badly. And I got to work on the blanket from my dreams.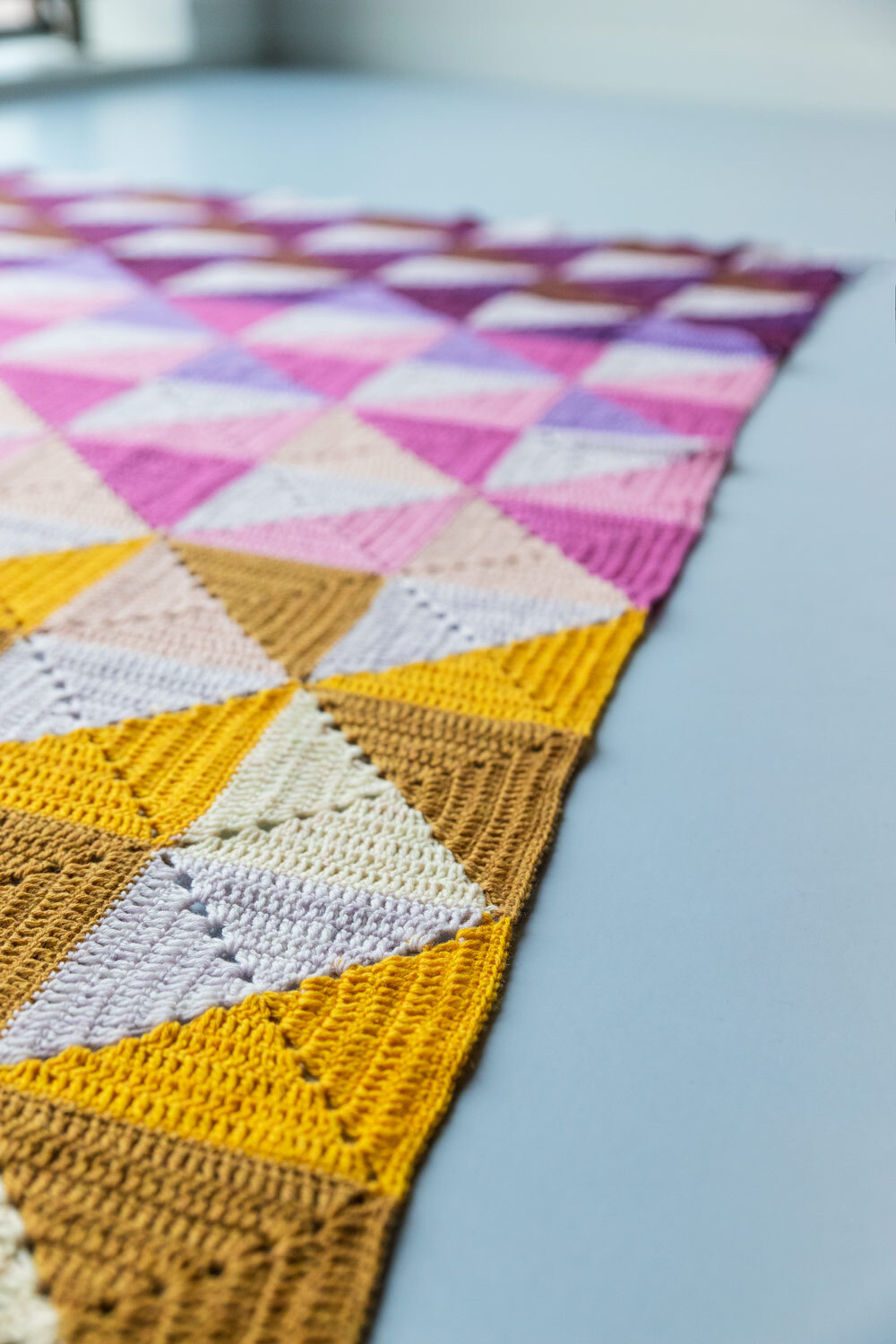 Scheepjes Metropolis
From there on it was smooth sailing. The sketches gave me all the info I needed on colour combinations and the motifs just flew off my hook. The Metropolis is a dream to work with. It's a 75% Extra fine Merino, 25% Nylon sock yarn. It's durable, fingering weight, soft and comes in 80 colours. It's lightly heathered, which adds a bit of extra colour. What's not to like? It's primarily designed for knitting socks, but that didn't stop me from crocheting with it. I used a slightly bigger hook than indicated on the label and that resulted in this soft fabric with an incredible drape. I'm sold! I think I finished this project in 2 months. Quite a feat for me, as it's a big blanket that's 145 x 175 cm!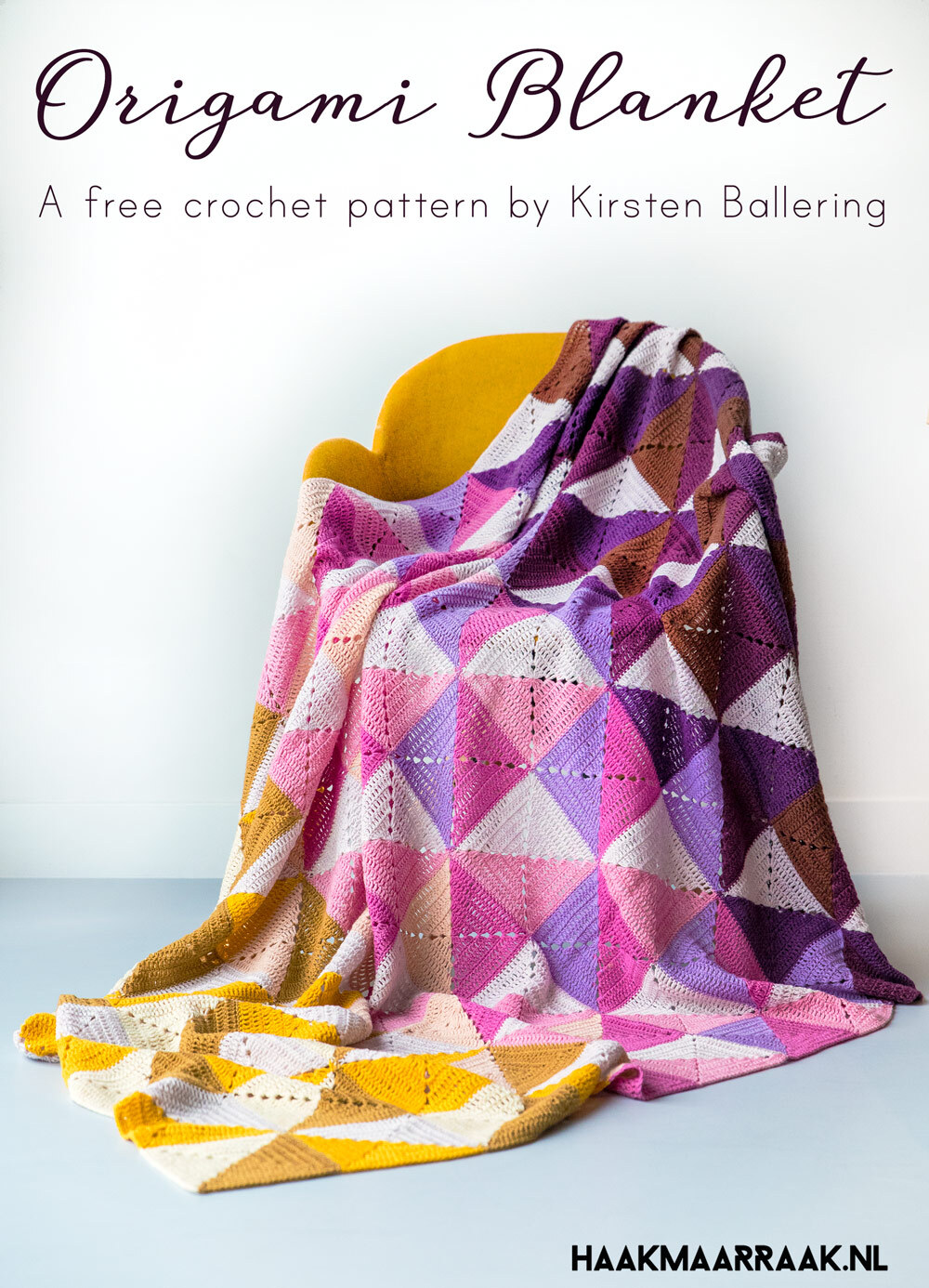 Origami Blanket
And this is the end result. It's a vivid play of some of my favourite colours. Big enough for two persons, soft and drapey and easy to make in your own favourite colours. The pattern is easy to modify in size – This will come in handy when you're a tall Dutchman (or woman), or want to crochet a little baby blanket for your niece or nephew. I'm almost done with the pattern, it won't take long now! Just finalising the last templates so you can colour your own, checking and re-checking and then… stand by for more! in the meantime, you can find this yarn at Scheepjes retailers. If your local retailer doesn't stock it, have a look at the webshops in the block below.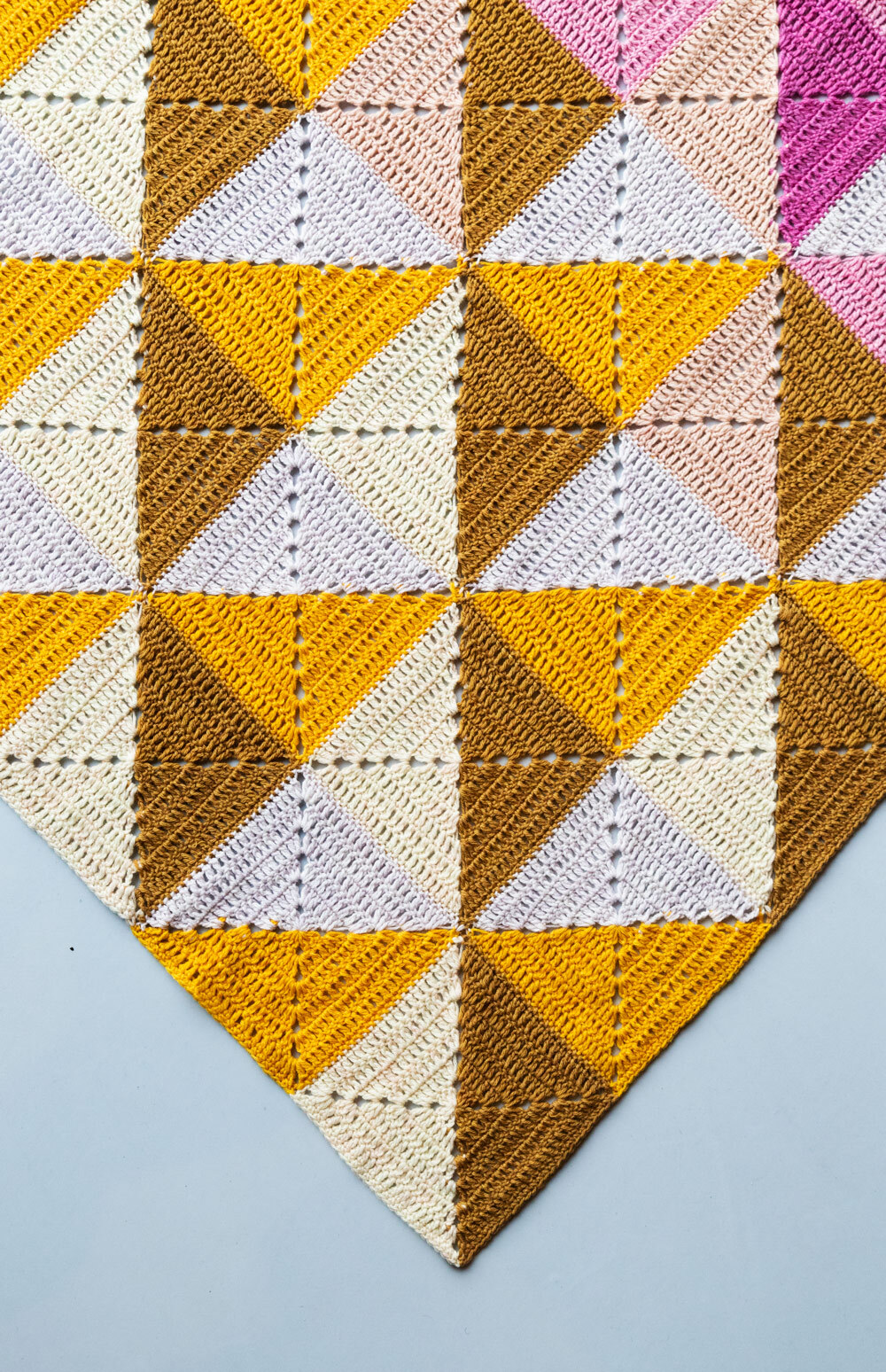 Will you stop by soon? The pattern will be here!