It's been a long time coming since I've first teased you with the pictures of this blanket! From the moment the first teaser was posted I got an incredibly positive response. I won't lie: It feels amazing that something I create is loved by others.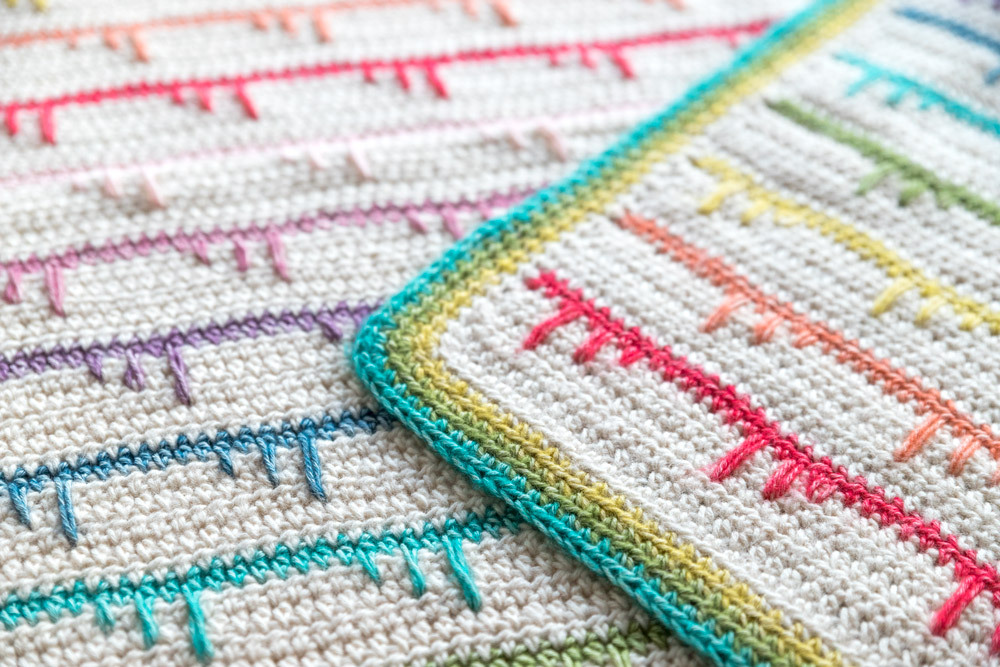 The Paint Drip Blanket gets its name from the likeness to little drops of paint slowly rolling down the coloured stripes. They are made with dropped stitches, a fun and playful stitch that is indispensable in your stitch repertoire. The blanket is reversible because the dropped stitches are also visible on the back of the blanket. It looks equally pretty on both sides. I think that's a bonus to a pattern, when you can use both sides.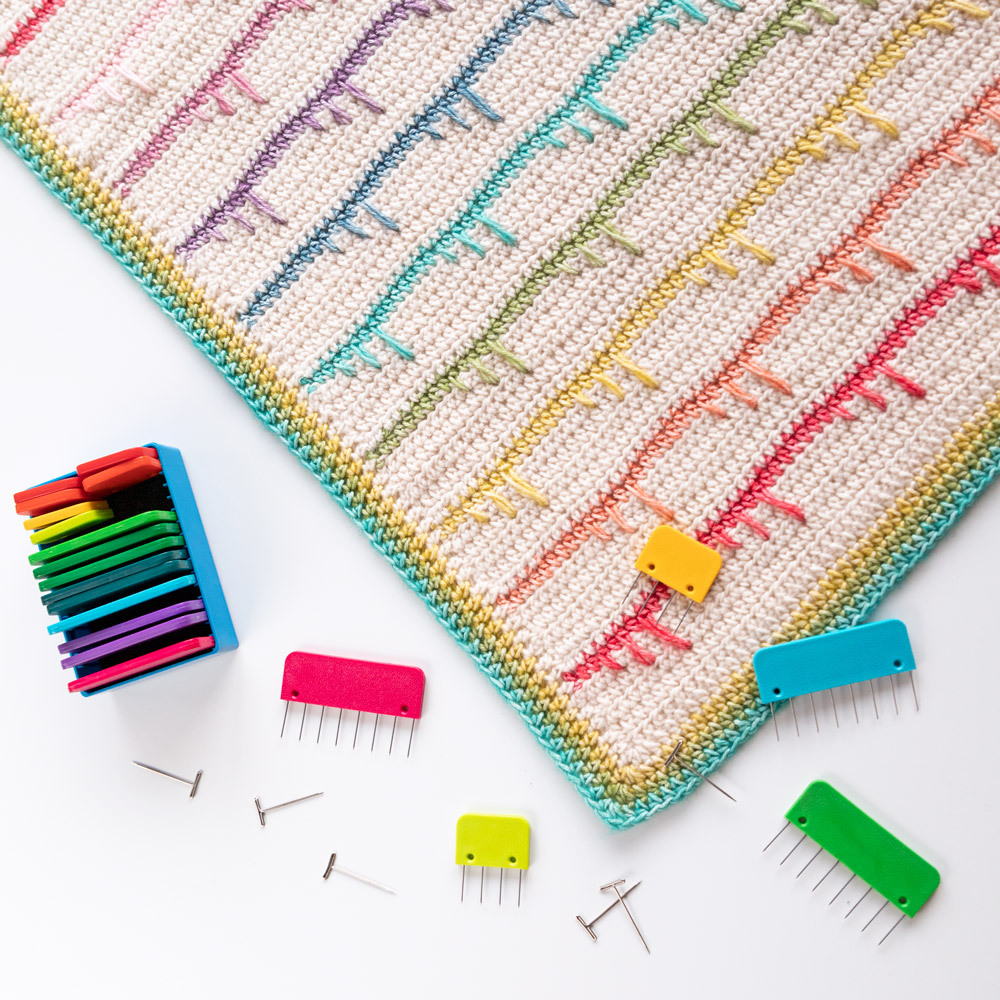 I've used my favourite colours of Stonewashed for the edging. There's something incredibly fulfilling about having a 'colour flow' to your edging. If you've been following me, you know that I tend to stick to this one rule for edges: 'Keep it simple'. And I've always adored the blue/green tint of Stone Washed, as it's such a cheerful and vibrant colour. So it made the honour spot in my blanket. And thanks to my Rainbow Blocker set, the edges came out nice and straight as well.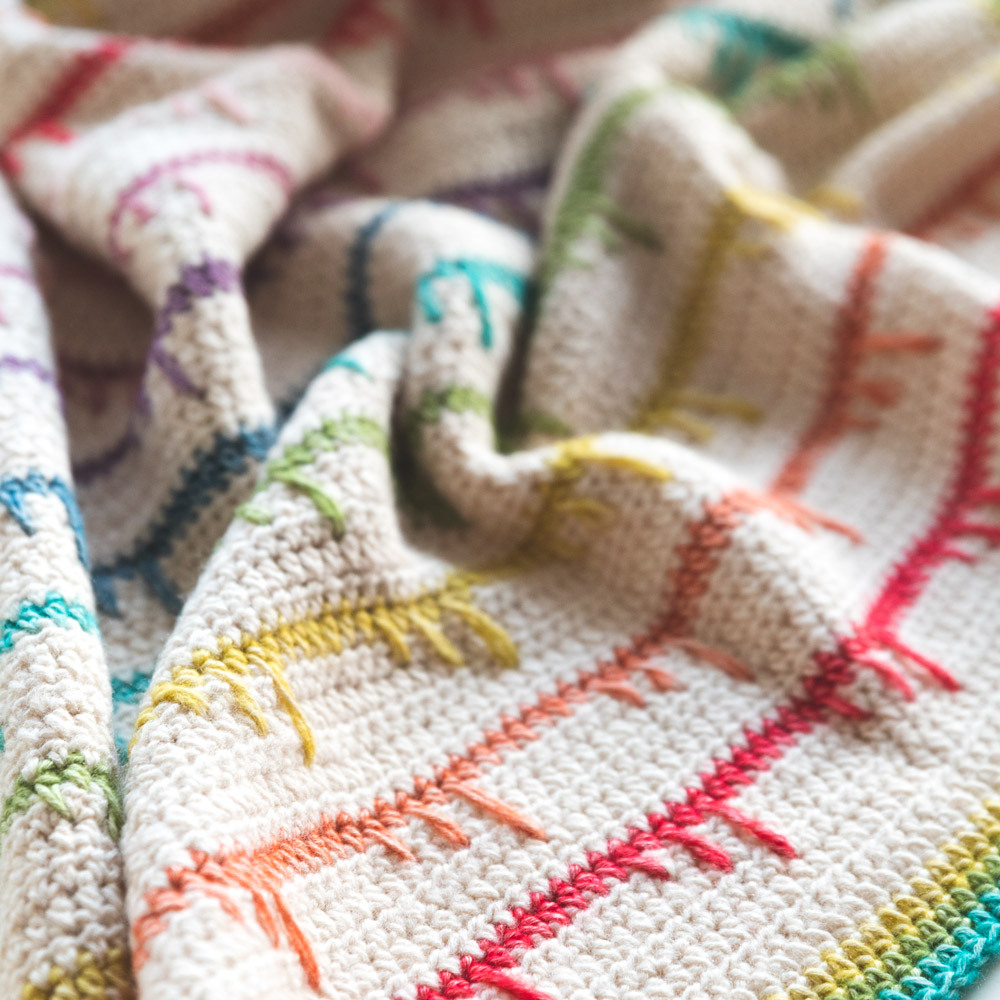 Stonewashed is a yarn with a white soft 'fuzz' spun into its coloured core, creating all these different tints. It's a cotton/acrylic mix, soft and easily washable. It also softens over time, although this blanket doesn't need it - the stitch pattern makes sure it's flexible and supple from the start. The yarn might pill a bit in the beginning as it will lose its excess fuzz over time, but once that's done you're left with a very soft and supple blanket. I've made multiple baby blankets and toys with this yarn, it's one of my favourites.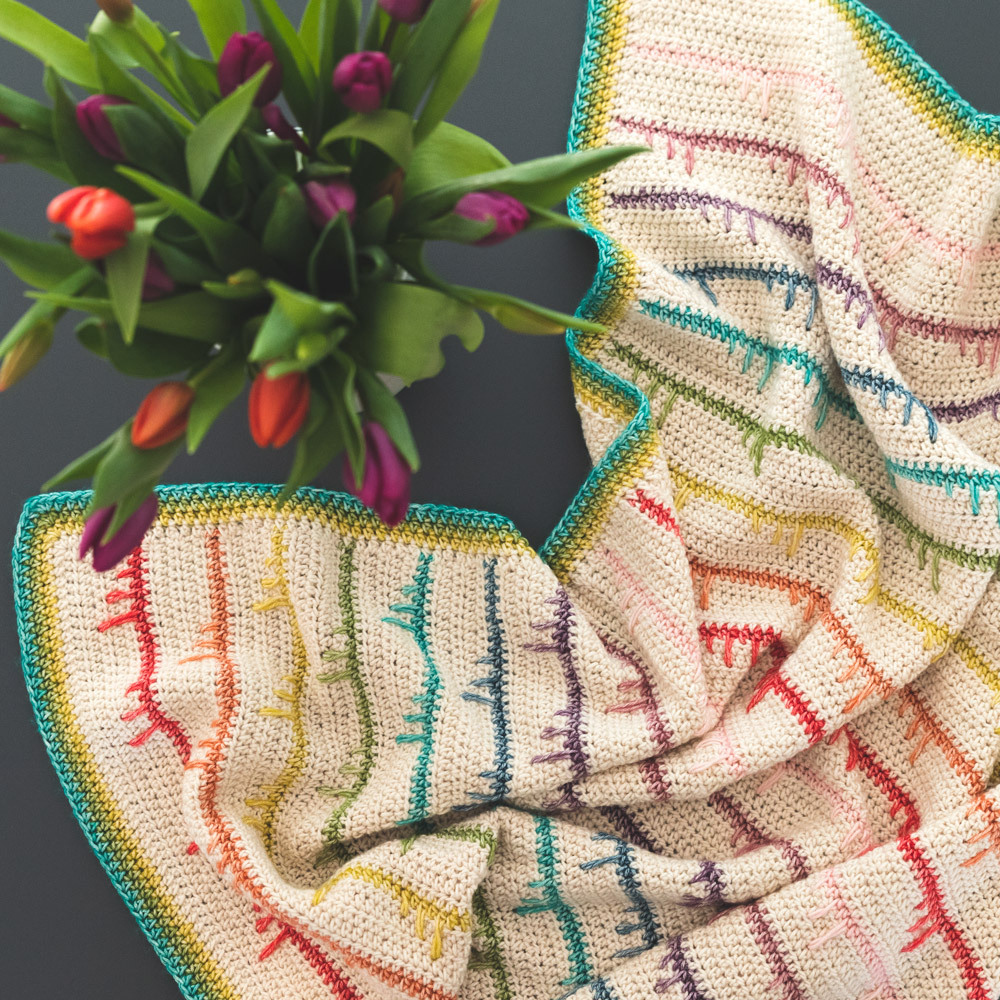 The pattern is suitable for beginners, contains a crochet chart, photo tutorial for the dropped stitches and instructions on how to adjust your measurements. In short: everything you need to make your very own Paint Drip Blanket. Enjoy!