Good morning! Last week I showed you the start of my wedding shawl, with the tiny beads. Remember that I wrote that all I had to go by was a swatch? It was exciting and a bit terrifying to start 'the real deal', considering this Alpaca doesn't lend itself to frogging very well and the fact that the yarn is very thin and delicate. For that reason, I decided to go double-stranded (also because I was afraid I wouldn't finish it in time… Big steps and all that!)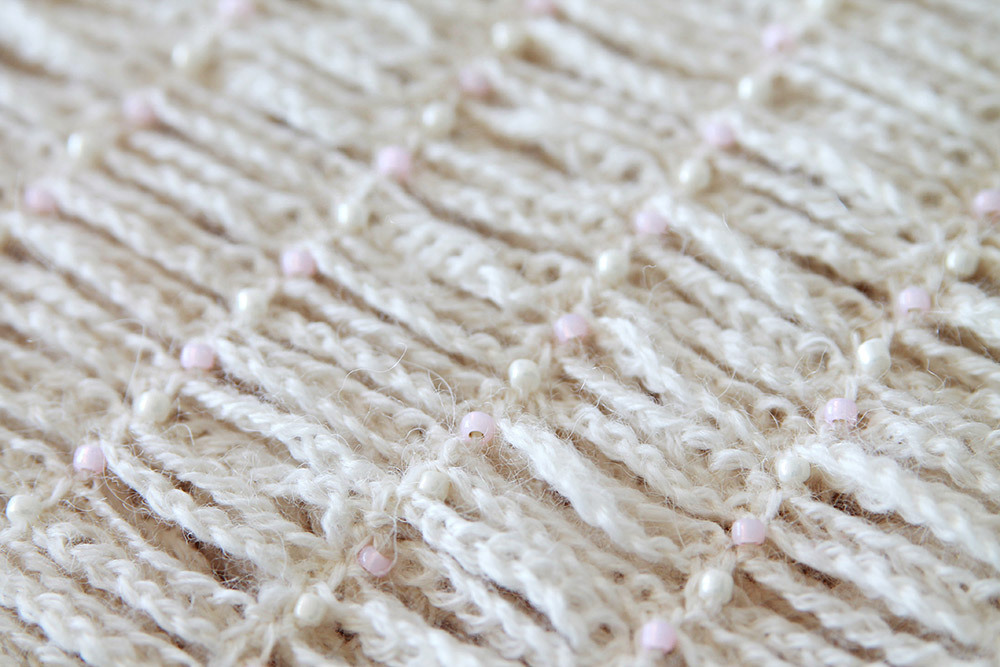 So this was how it looked like after a couple of rows. I'll be honest with you, at this point, I started to become afraid it was going to look like a hot mess. As you can see the shawl consists of strands of chains attached to each other and I was hoping for something that looked a bit more elegant than this. Instead, all the chains looked uneven, the beads sometimes disappeared to the back of the shawl… Panic! But then I remembered that I went through the same process with the Alpaca Feather & Fan shawl and a blocking did the trick there. Considering my swatch looked fine after blocking too I just kept going on with it. If it didn't work out, I could always buy a pashmina right? I was happy with my choice of beads though. The pink beads contrast with the white Scheepjes Alpaca Rhythm but not in an overly abundant way!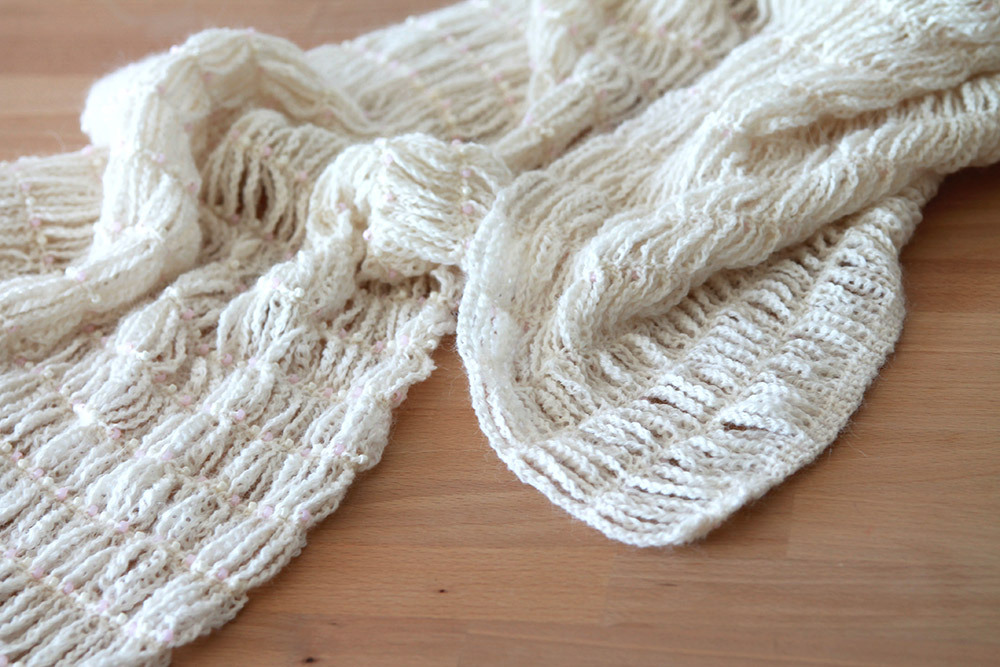 What you can see here is that it's very stretchy in between the beads. It almost looks like smocked or gathered fabric, don't you think? The beads look a bit dull on these pictures but that is just the light, it were grey days. You'll see it in the final pictures. On that note, I JUST got my wedding pics back so next week I can show them to you! See you then!