I've been happily working on my Whirl project. I wanted to make something that showed of the colours really well, and because I was working at the Stormy day shawl at that time I wanted it to be something else than a shawl. So I went for the next best thing, a blanket!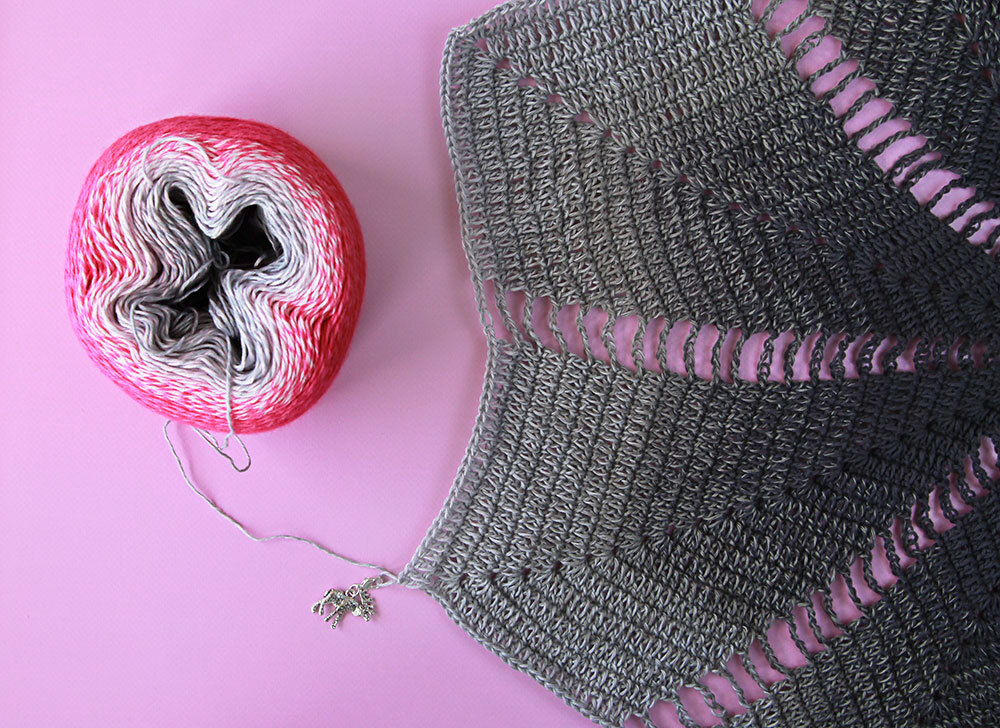 I wish I could say that I thought of the design, then made it and wrote the pattern down. Ha, it didn't went so easy. I had to frog everything a couple of times. If you see the end result, you'll understand why! I think I ripped the whole thing apart three times. Not to speak of the amount of times I ripped stitches apart when I pulled the blanket from its basket. That was part of the inspiration on what to do with the Hygge charm (tiny moose stitch marker!).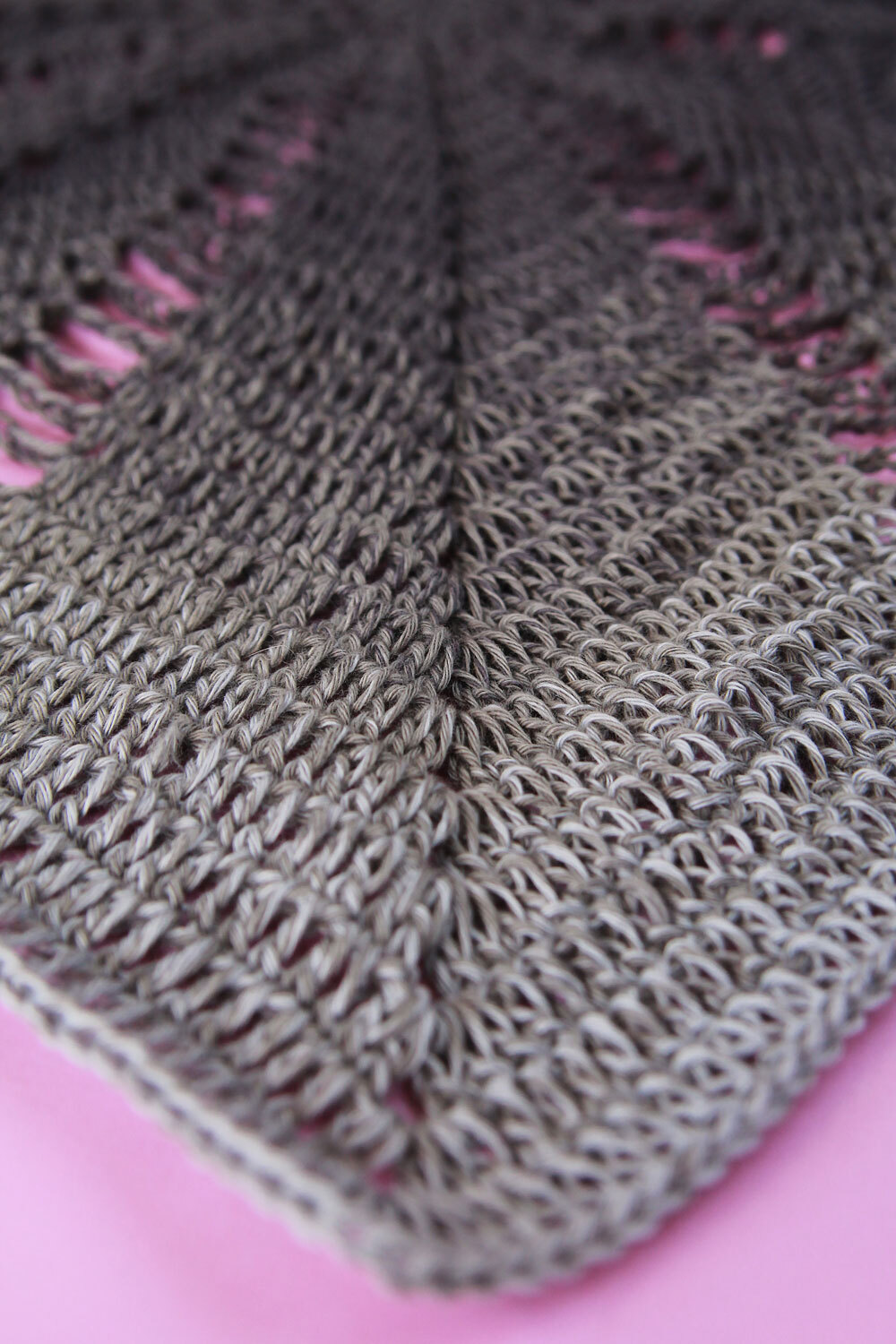 That colourway though… Whirl is one of those yarns that just compel you to keep working on it until the colour changes. And when it does, you want to work on it until the next change comes along. When I took these pics there was not a hint of pink in sight yet, but 3 rows further it started popping up. 3 rows further, the grey had switched out completely for the pink and it started going on to the fuchsia. It keeps amazing me. Scheepjes has outdone itself on this yarn!
Next time I'll show you my finished blanket, which is currently blocking on the blocking boards. Until then!