I promised I'd show you some more of the soon-to-be balcony mandalas! They're not mandalas in the traditional sense of the word, as they are doily patterns. But I think the term 'summer mandala' has a nicer ring to it then 'summer doily', doesn't it Anyway, I've gone with the more lacey patterns. Lots of fishnet, lots of picots, I love those patterns. They just seem more elegant and I can picture the sun shining through the mazes already!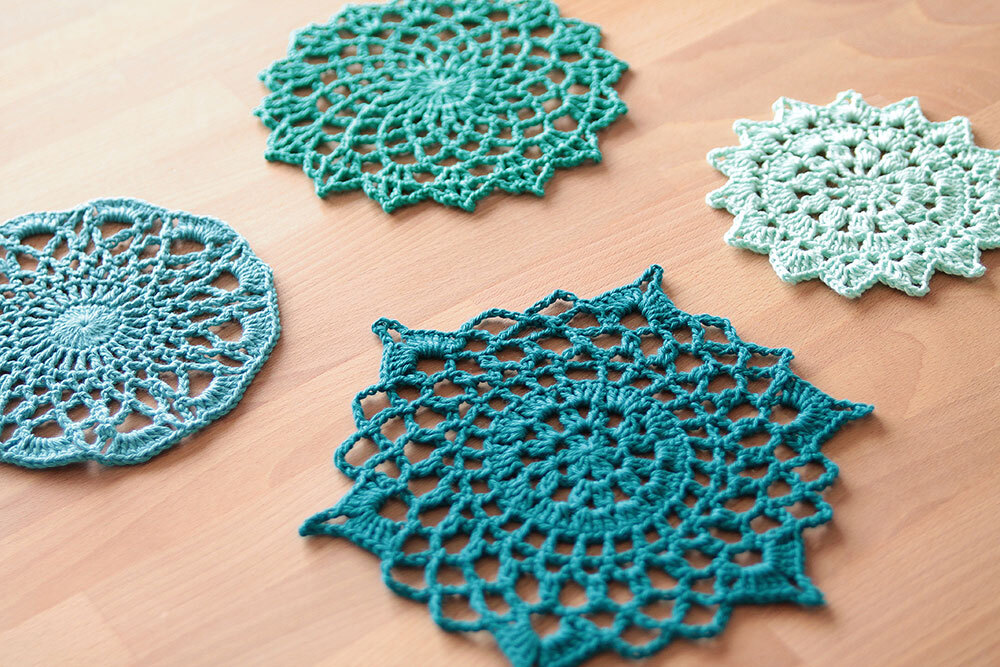 These aren't all the colours from the previous posts. I still need to find a pattern for one colour, which will probably be a small pattern just to put up in between the bigger ones.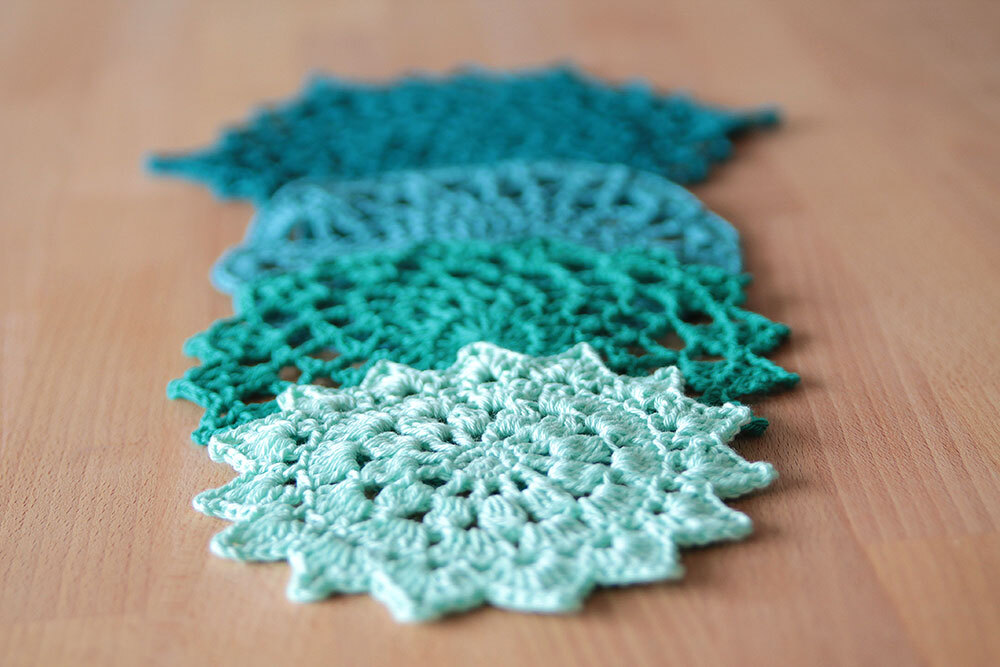 If you missed it, I'm using Cotton 8 from Scheepjes for this project. Cotton can withstand a lot of 'abuse', which comes in handy because I want the mandala's to be stiff as a board! They're a little bit drooping right now…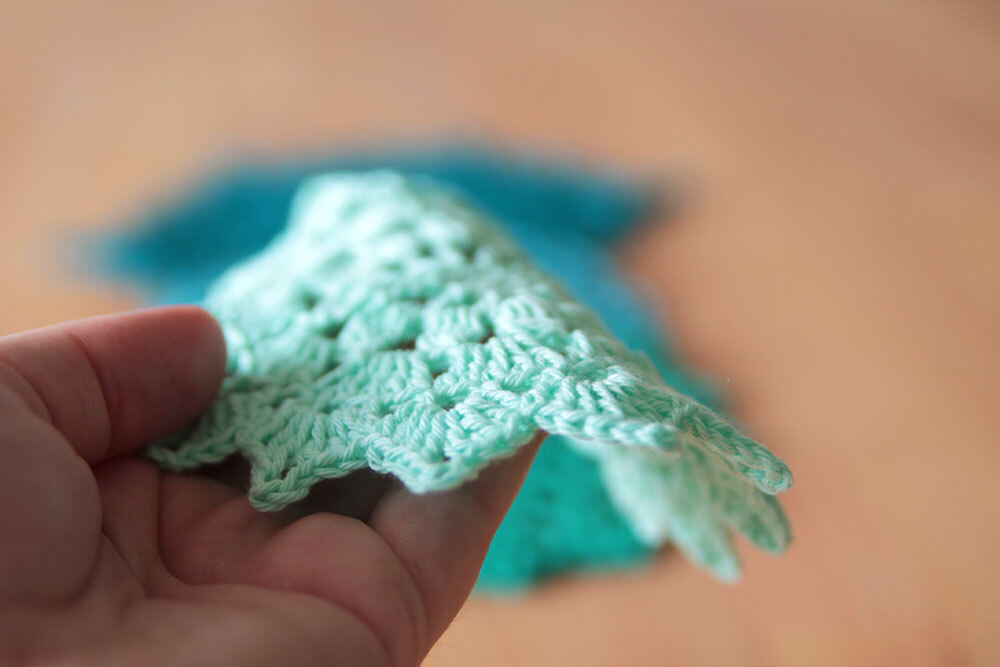 Yeah, after this picture my camera decided he really, REALLY needed some juice so I couldn't take a better picture. But you'll see what I mean, if I put this up it will just sag and look sad in general. The plan is to stiffen them up with wallpaper adhesive, hence the 'abuse' of the cotton I was talking about. This will probably happen next week. Wish me luck!