So last time I mentioned I have been eyeing a design for a while now. This 'Feather & Fan shawl' actually was one of the first designs I ever saw. It always stuck in my head: I knew I had to make something like it. Just one problem... It's knitting.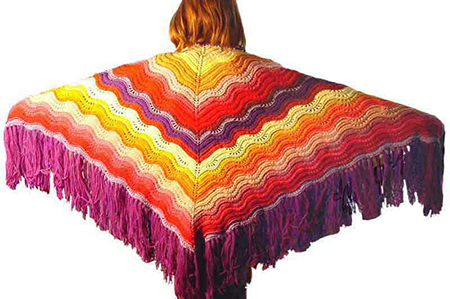 At the time I boasted to myself: 'knitting, ah, I can certainly do that AFTER I learn to crochet'. Haha, silly me. Although I could technically do it now (I learned how to decrease and increase recently!) I'm still way too intimidated by this pattern. So I figured I'd make my own version. Crochet, this time. It is going to look delicate, and summery, and elegant. And I'm going to make it with my tulip colours and Scheepjes Alpaca yarn. That's the plan.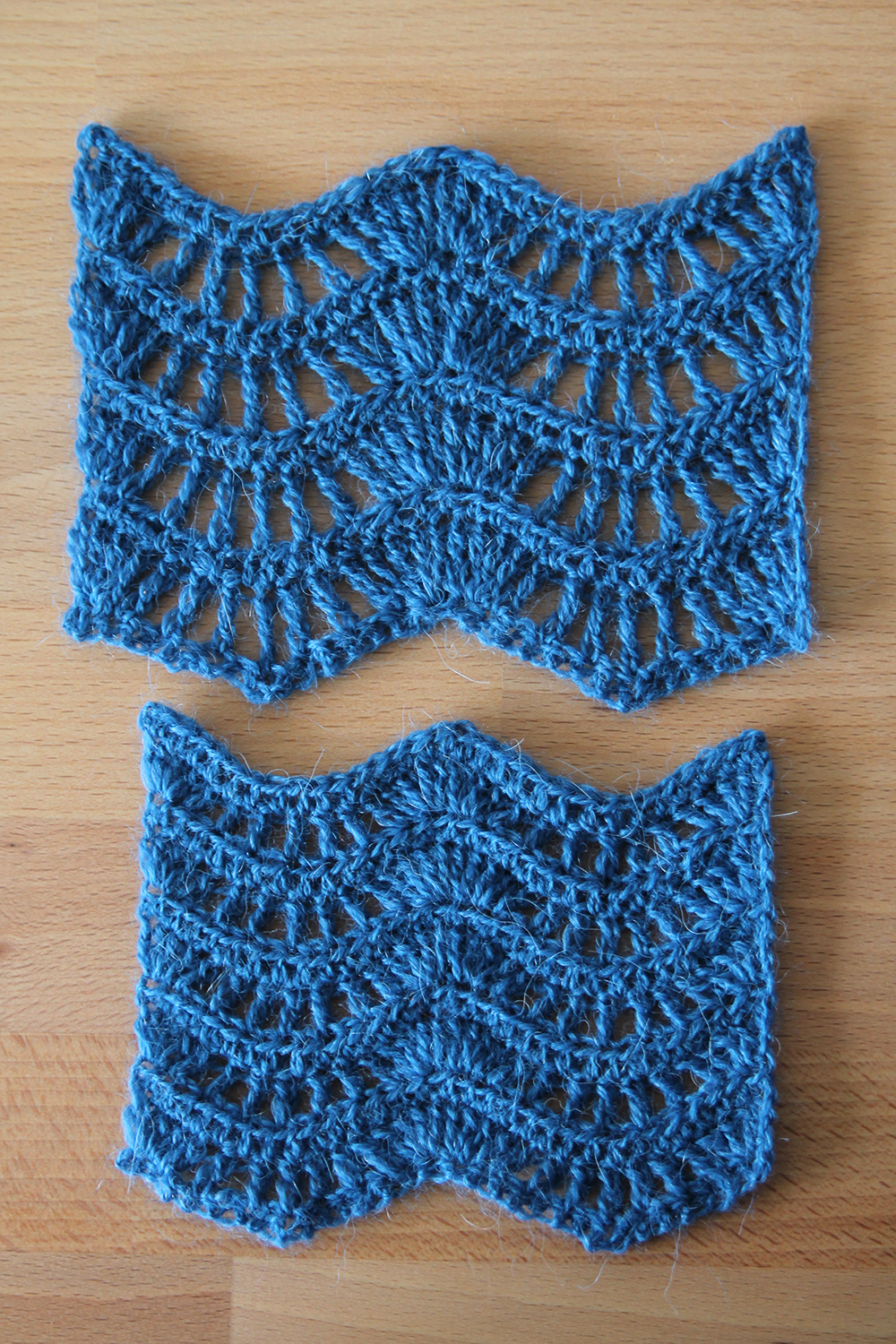 Since I hate to frog laceweight yarns I decided to swatch before I dove in headfirst, which was a good call. I started with a dc swatch (bottom). Afterwards I made another one with tr's (top). I blocked them both, but in the end I decided I liked the tr one better, especially considering the summery vibe this shawl is going to have. The stitches have more space and it looks better in my opinion. So off I went with my colours.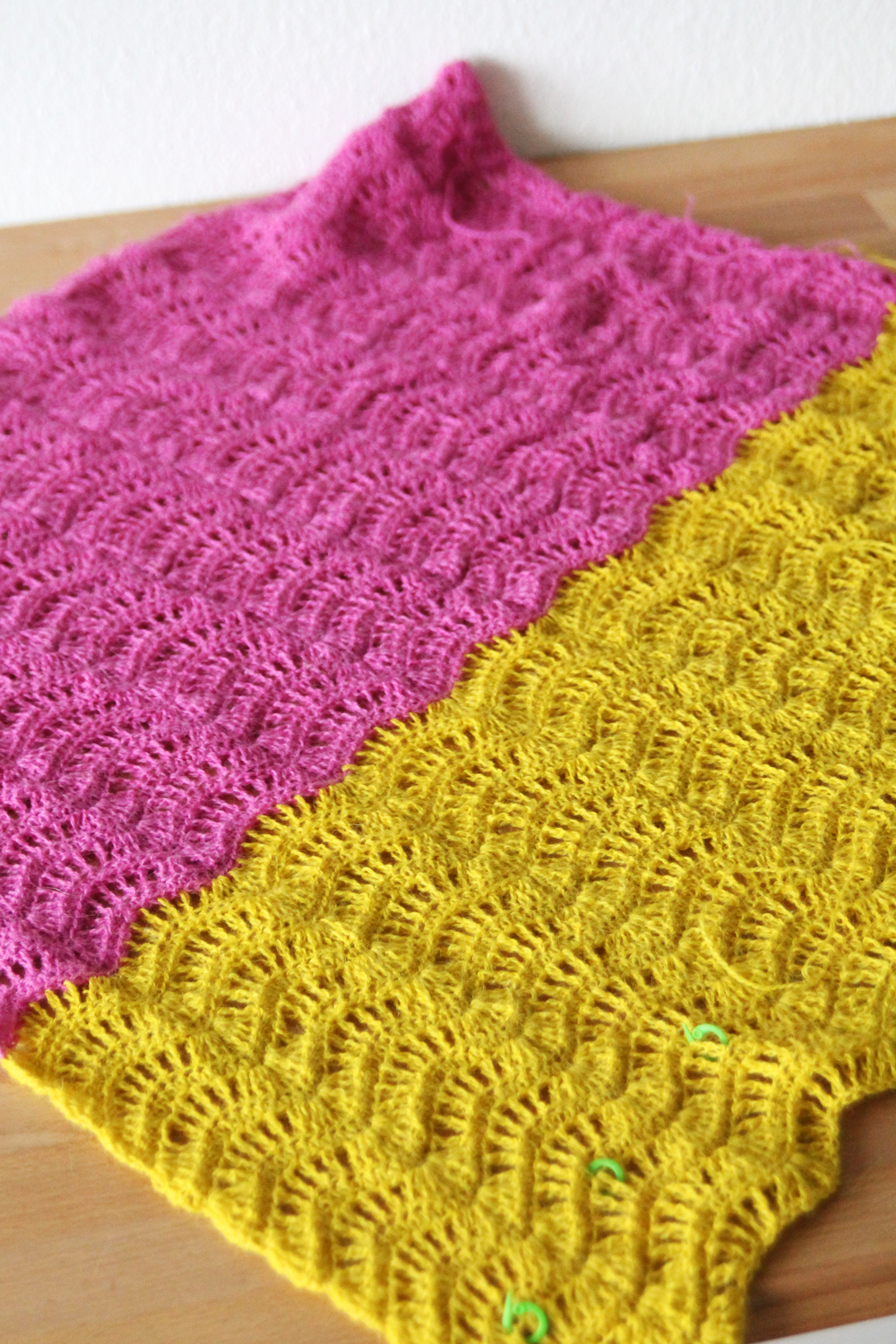 I use stitch markers to keep track of the centers of each wave center. It has saved my bacon a couple of times already, as it makes it easier to spot mistakes before you have to frog 2 rows! The Alpaca is nice and soft. Even unblocked, it's softer than any yarn I've come across. Ok, maybe not softer than the Merino Soft. But definitely a close second! The project looks a bit messy now, but my swatches looked the same before blocking. The Rhythm benefits immensely from a good blocking session. But I'll do that after I finish the whole shawl.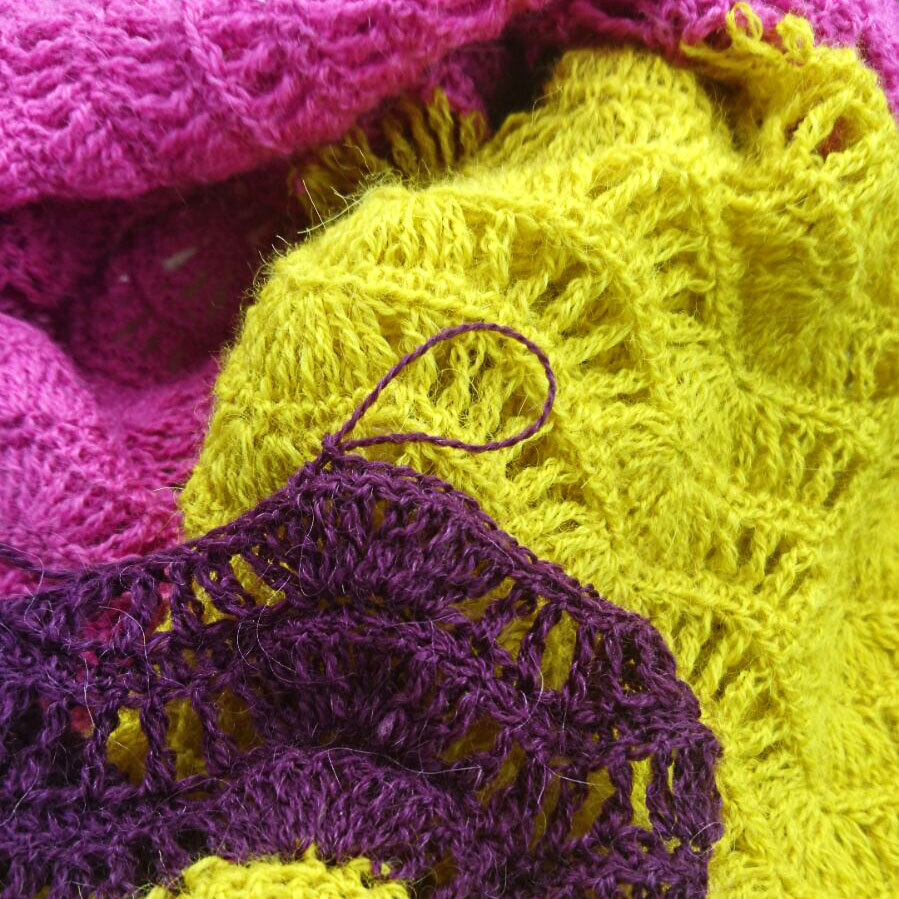 The deep purple makes for a nice contrast against the yellow, don't you agree? I'm off to finish the rest of the purple and to make the last colour change now. Next week the finished design will (hopefully) be up!