The wheel of colour stuck, so for now, that's the name of the new crochet blanket I'm working on! I'm working up meters and meters of yarn, it's going rather quickly because I'm using a 5.0mm crochet needle. Wanna see some pics?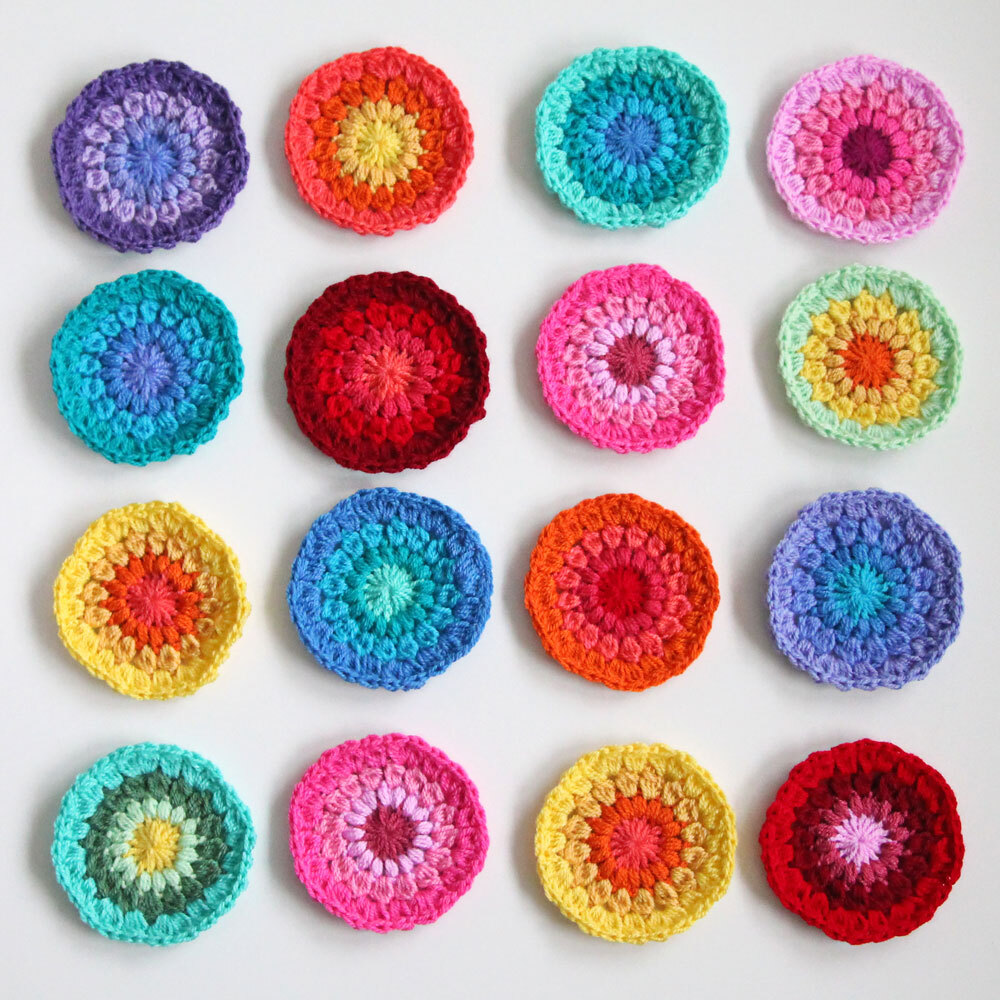 I'm in love with all the different (24!) shades of Scheepjes Colour Crafter I'm using! Because of the slightly larger-than-recommended hook the circles end up really soft. Just how I like 'em.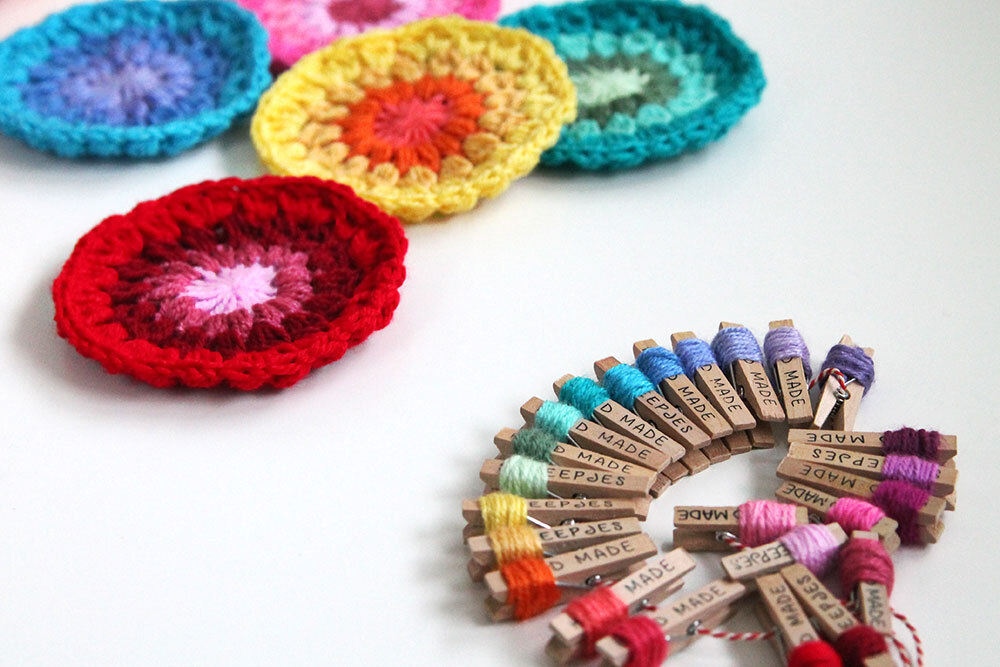 I also got around to joining the first few rows already. I'm using skeins of white to balance out all the different colours. The only downside on using so many different shades is the huge amount of ends you've got to weave in. I'm down 2 episodes of The Expanse already and the end is nowhere in sight! Guess I have to watch another one…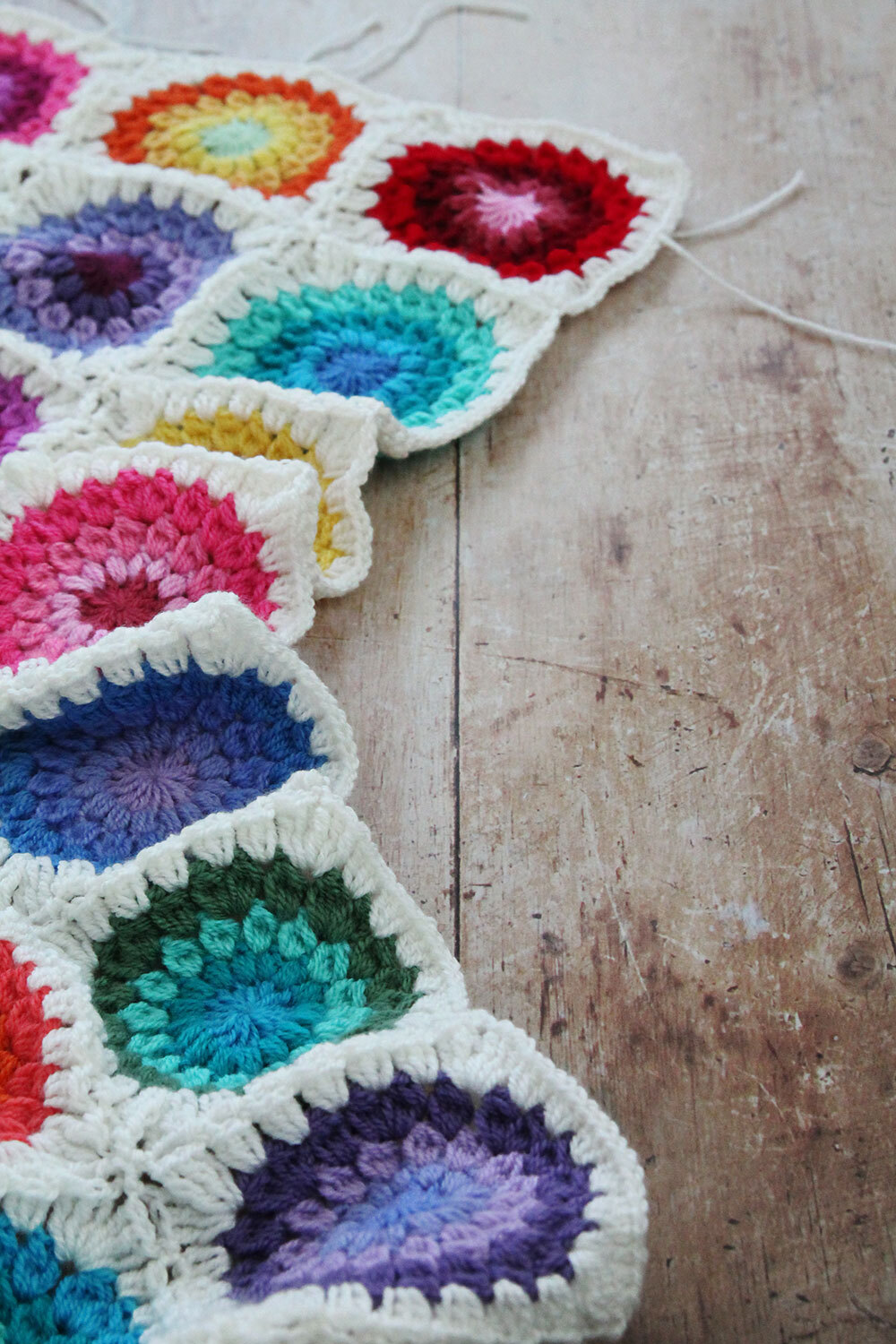 Ok, I'm off to join a new row! Gotta keep on keepin' on, but the end result will be worth it!