Hi guys!
Today I want to share with you a lovely parcel that I received some weeks ago. Happy mail day!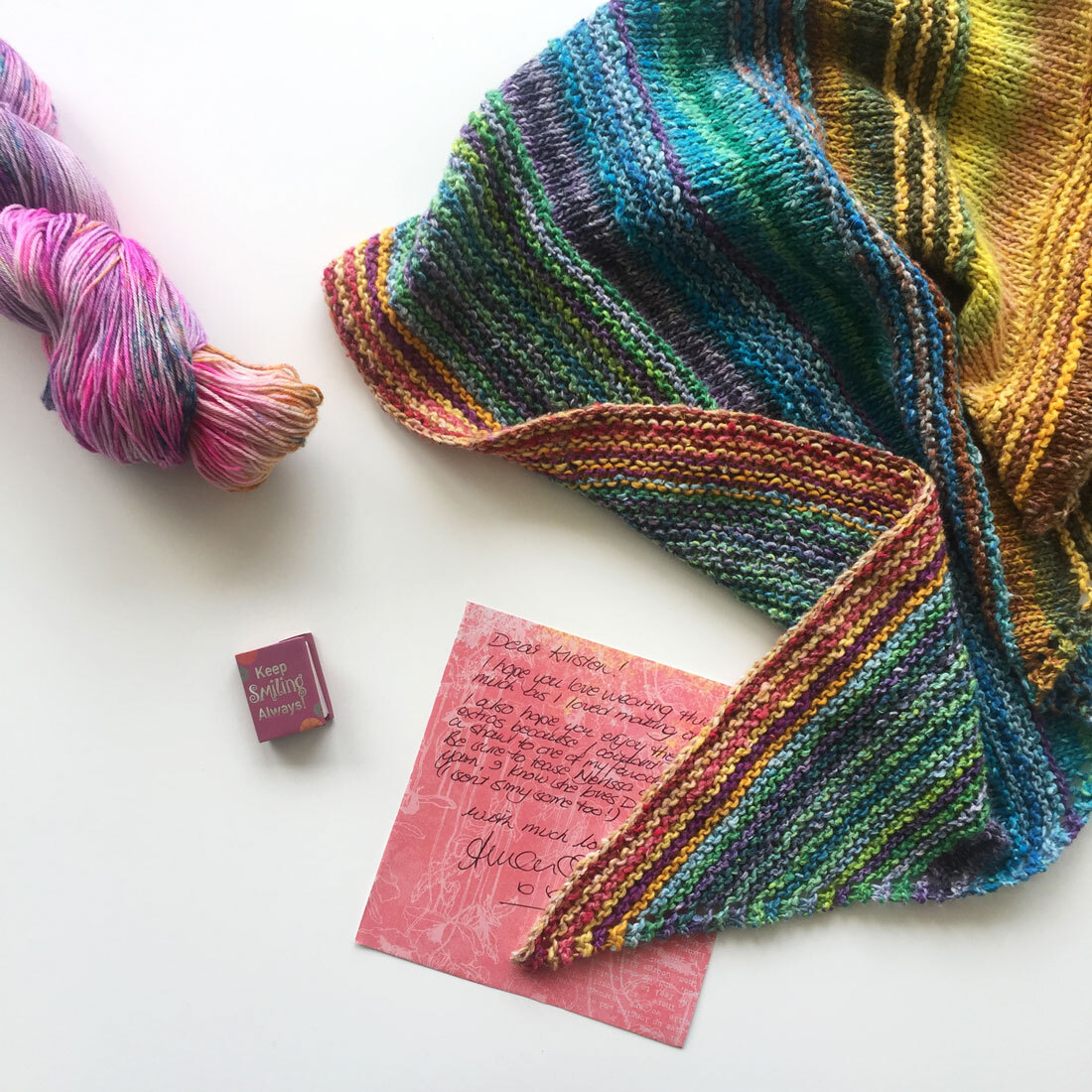 I received this lovely present from Amanda from The Calm Nook crafts, so sweet! It didn't come out of the blue, it has a bit of a backstory. You see, I had been eying the Shawl of secrets for a while. Now the pattern wasn't the part that intimidated me. It seems pretty straightforward and I think that with a bit of courage even I could tackle it. BUT, I'm a horribly slow knitter and I knew it would take me ages to complete. More likely, it would probably end up in the WIP bin. When I mentioned this to Amanda, she offered to knit it for me as a wedding present!
When I received the parcel we had a rare streak of warm weather, but the past weeks it's been cold and I've been wearing it pretty much every day. It has a lovely drape and is royal in size so I can wear it around my neck without it falling off. Plus, look at the colours! It's perfect to wear with my bright yellow coat.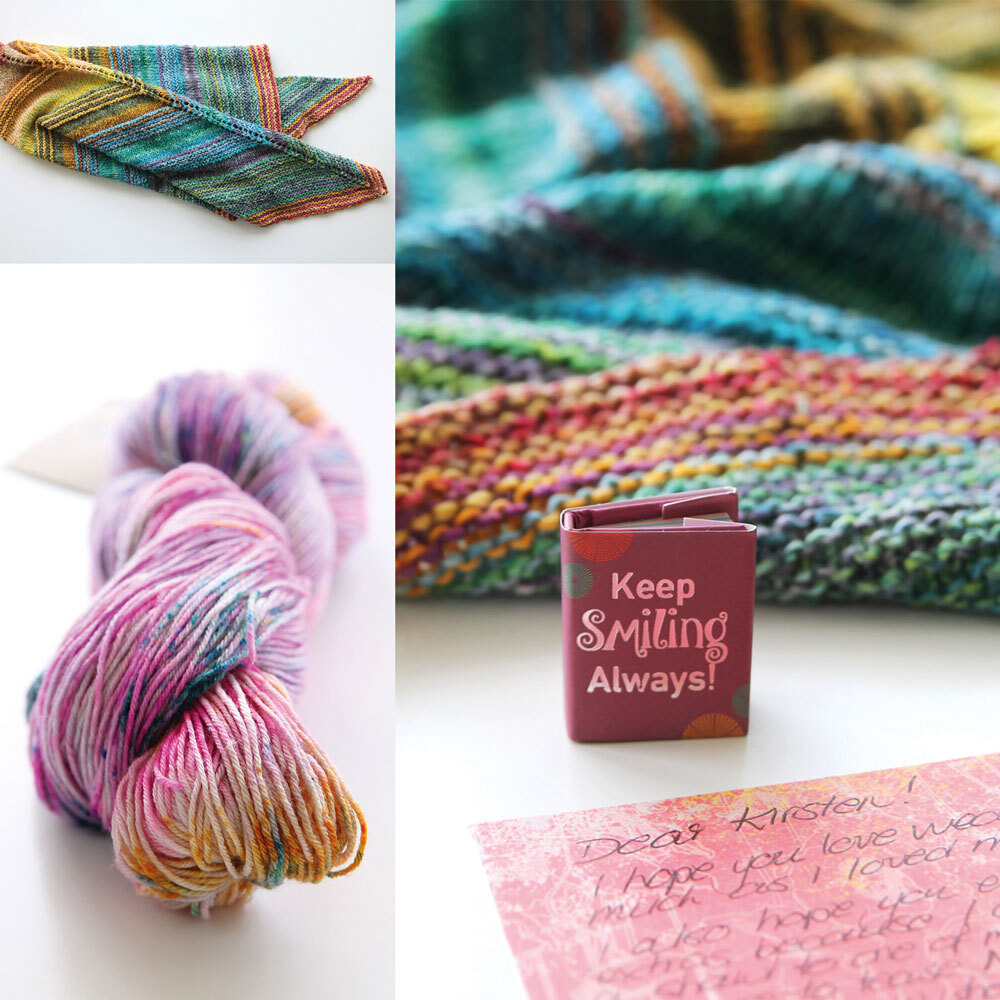 As a surprise, there was also a beautiful skein of Dingo Dyeworks in there, aren't those totally my colours? And a sweet little booklet that says 'Keep smiling always'. I'm so spoiled! Now to figure out what I'm going to make with it, as it's so soft I want to keep stroking it.

It really is a beautiful gift. If you want to knit your own Shawl of Secrets you can find the pattern here. And have you seen Amanda's latest design already? It's the Essence shawl… another beauty!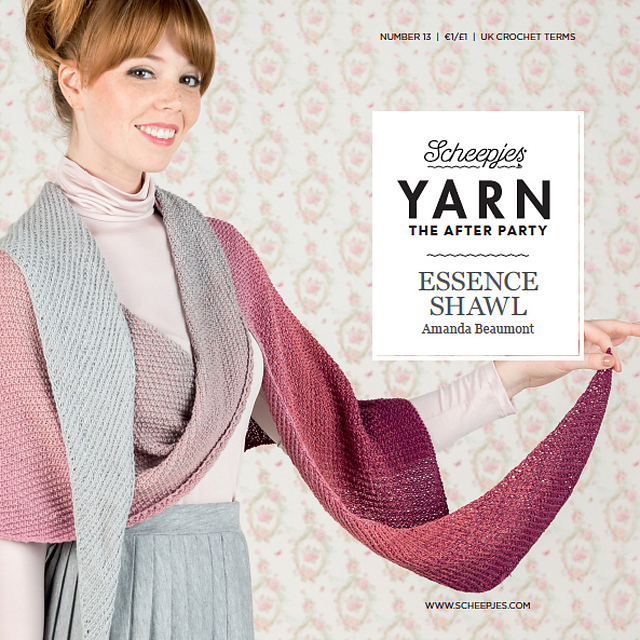 I realize I owe you a selfie with my new shawl, but that has to wait for another day!