Yay! I know many of you have been waiting (so have I!) on the new issue of the Scheepjes YARN Bookazine. The first issue was a huge success, not only because of the patterns but also because of the beautiful styling, photography and nifty features. And now the second issue, 'Midnight garden', is available.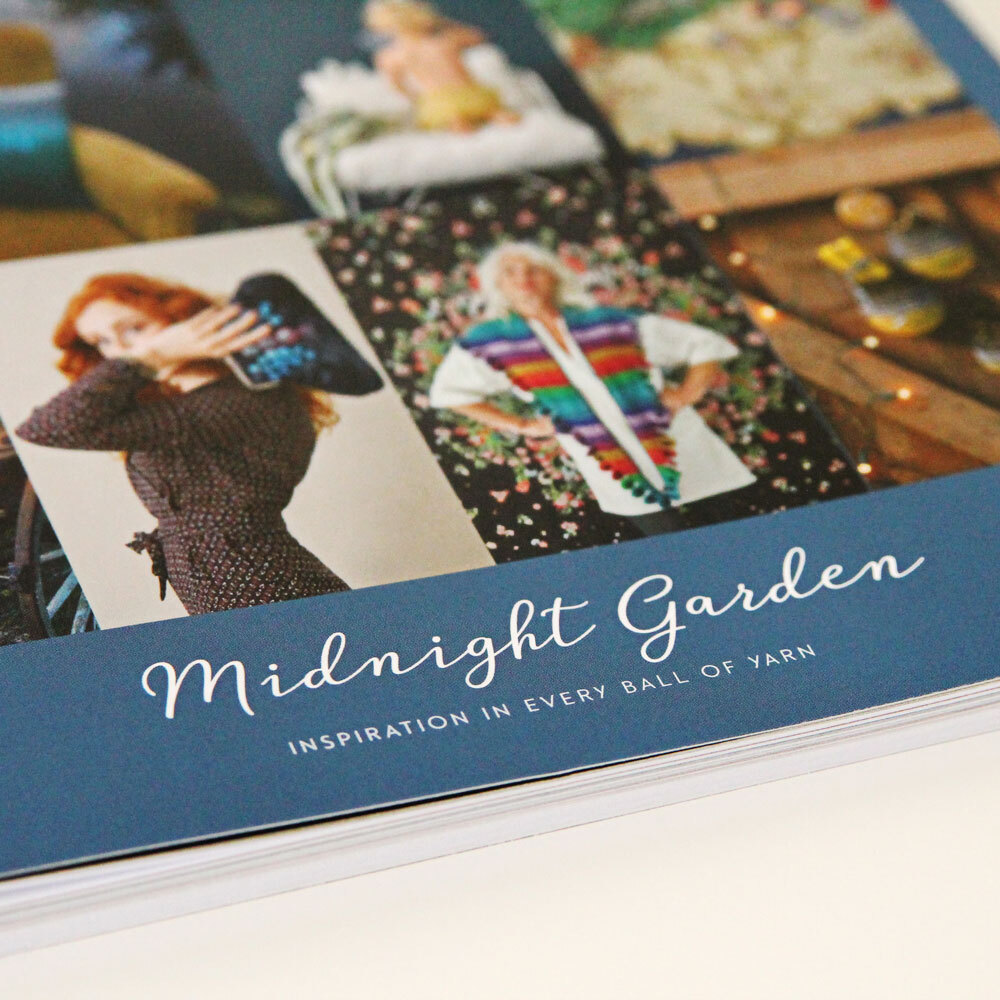 The title says it all: 'Midnight Garden'. Dusky scenes, romantic patterns, Gorgeous styling. I was lucky enough to receive a copy in advance of the launch and let me tell you, there are some jawdropping patterns in here!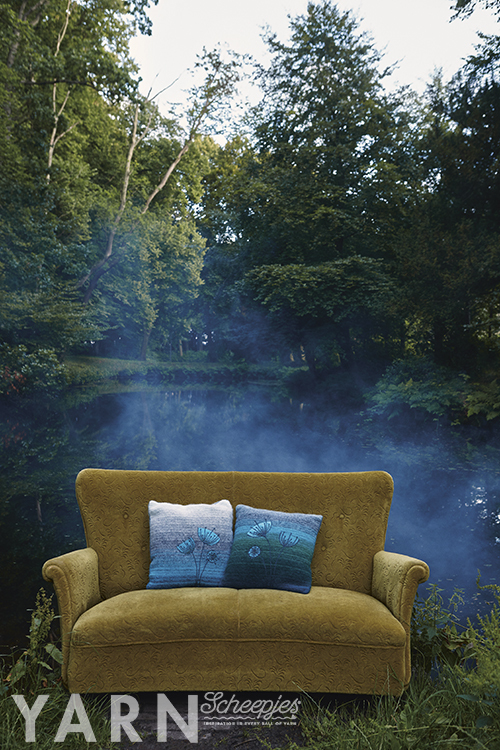 This is my favourite. The pillow, the couch, the styling, it's perfect! I'd sign up for a garden like that any day. The pillows are designed by Maria McPherson and they look JUST PERFECT.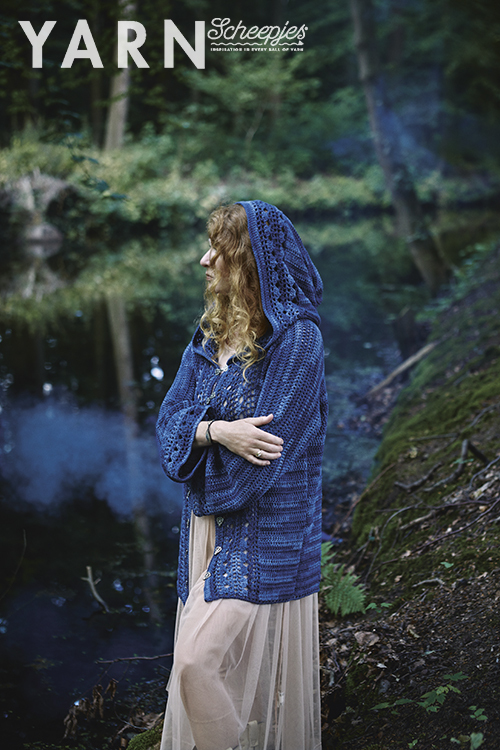 And this Gothic Cardigan… I love how elegant and classic the hood looks. This is a serious contender for my to-make list. It's a design by Annelies Baes from Vicarno.com, simply stunning.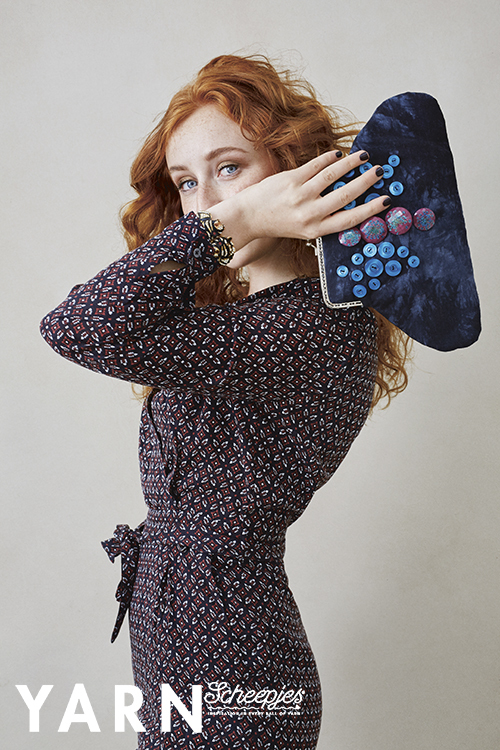 And what about this darling clutch? It looks manageable, even for a sewing-newbie like me! Esther from Happy in Red made this beautiful piece, well done Esther!

But that's not all. There are plenty more patterns, and also a few informative articles, about different crafts. And new winter kit announcements. I can't even remember it all, you just have to see for yourself!
Scrapbook
Just like in the last edition, there are a couple of nifty things that have to do with the construction of the book itself. For one, it's bound with a yellow (<3!) thread. The way its bound means that you can lay the book flat. This is particularly useful as it means the book won't fall shut when you're working from it.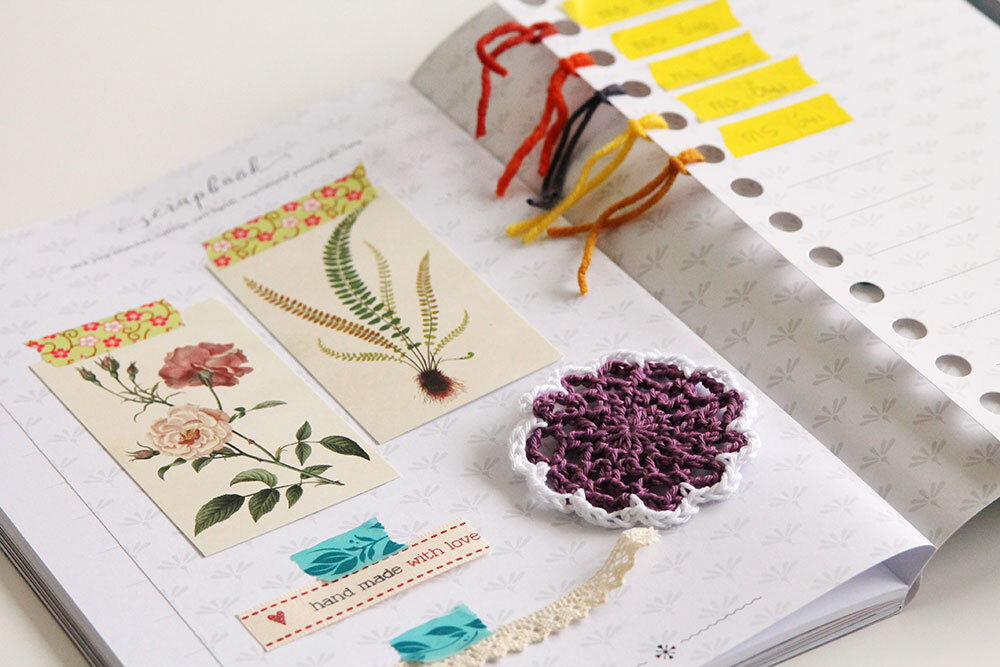 Another feature is the holes in the back flap. This, combined with the Scrapbook pages in the back of the bookazine make for a great mood board.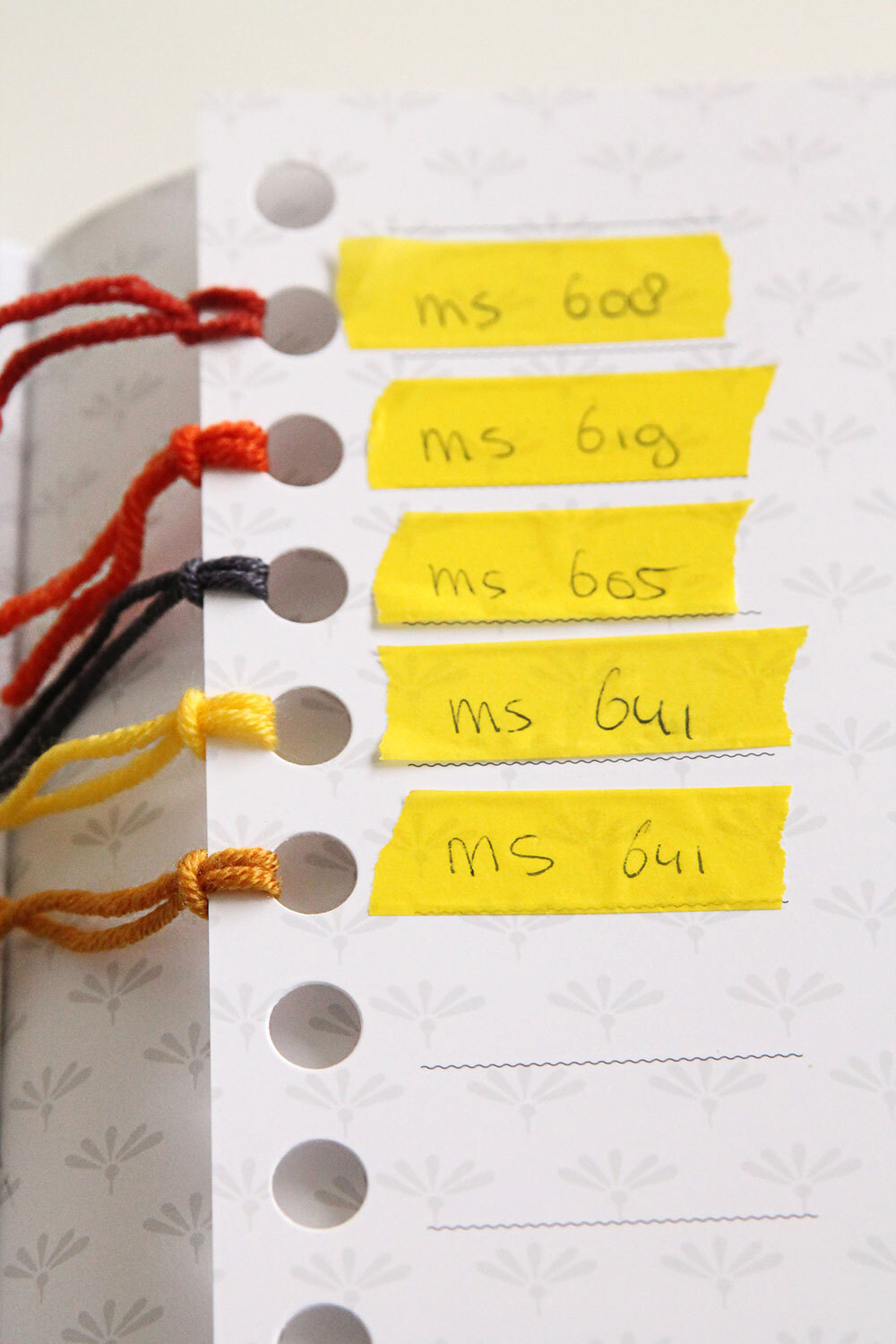 I'm using it to plan a variety of my single motif (yes, I contributed too!). I always write my colour numbers down on Washi tape. This means its removable, so no scratching or tearing or staining. It also means that I can wipe out mistakes easily (I made a small one in the pic above, Which I obviously noticed áfter I took the pictures).

Where can I get my copy?
So, if you're planning on getting your own copy you're in luck! The retail price for YARN 2 is € 7,95 / 5.95 GBP, and it's stocked by both Woolwarehouse (already available!) and Deramores (shortly), as well as several Dutch Scheepjes retailers and shops. For my fellow Dutchies: Bol.com is selling them too! Plenty of places to get it from. Also noteworthy: the bookazine is available in a Dutch and English version, although probably only the Dutch stockists sell the Dutch one too.