Rebel daughter... sounds like me, according to my mother! I can very much relate to the new chapter in the latest YARN book-a-zine 'Woman'.
YARN 5 Bookazine 'Woman'
As you might have figured from the theme, this issue celebrates several aspects of being a woman. (Rebel) Daughter, (Soul) Sister, (Earth) Mother, (The Good) Wife. Quite the list to be enthusiastic about! But it wasn't until I saw the colours for the Rebel Daughter chapter that my inner me really started jumping up and down. Orange, pink, yellow, both bright and deep blues. Where can I sign up? I'm usually very lost in a very general description of a theme and colours, but this one stuck with me and the idea formed right away. But more about that later. Let's talk YARN and look at the gorgeous pictures!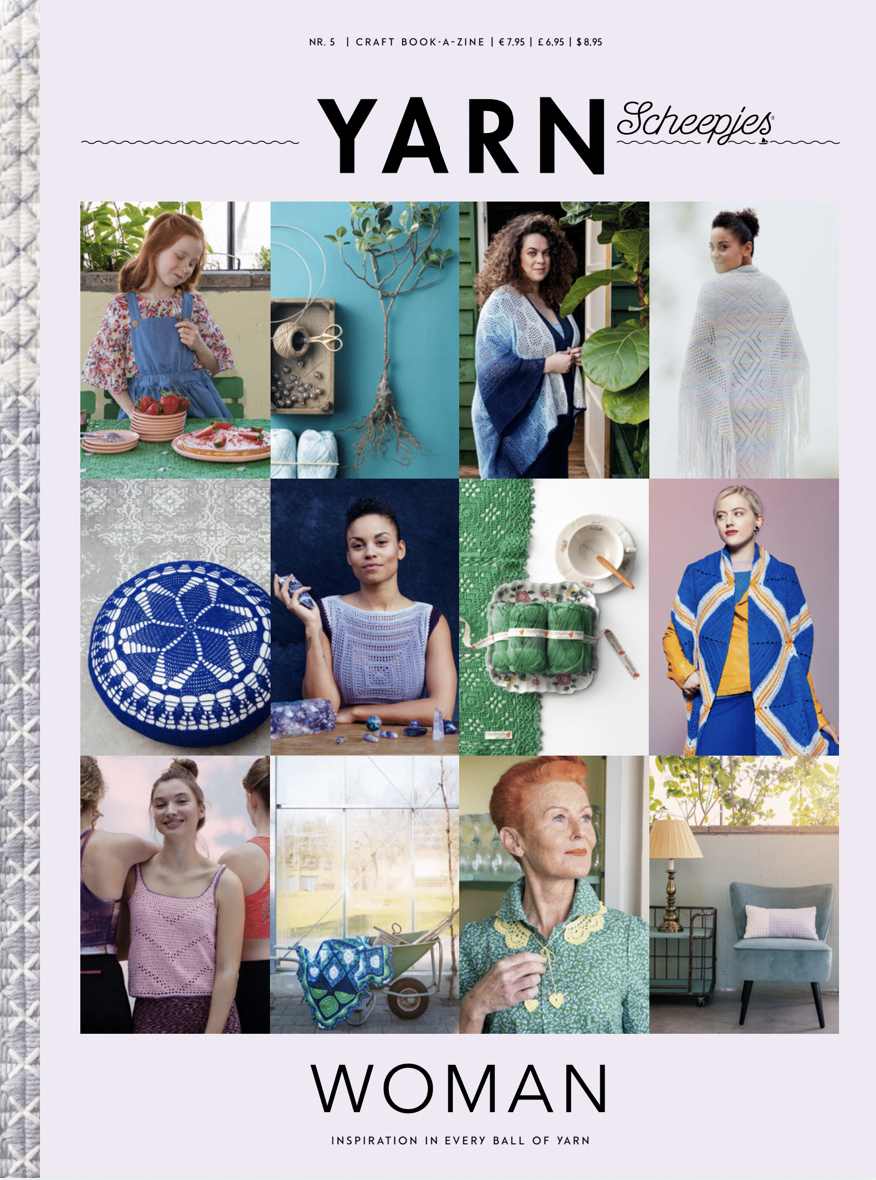 Don't you just love the designs? YARN is a true book-a-zine. Don't confuse it with a regular magazine, because it's so much more than that. It's over 70 pages of crochet, knit, sewing and embroidery projects, interviews with artists from all over the world and oh, did I mention the G O R G E O U S photography? The way they create stunning images and the look and feel of each issue is simply amazing.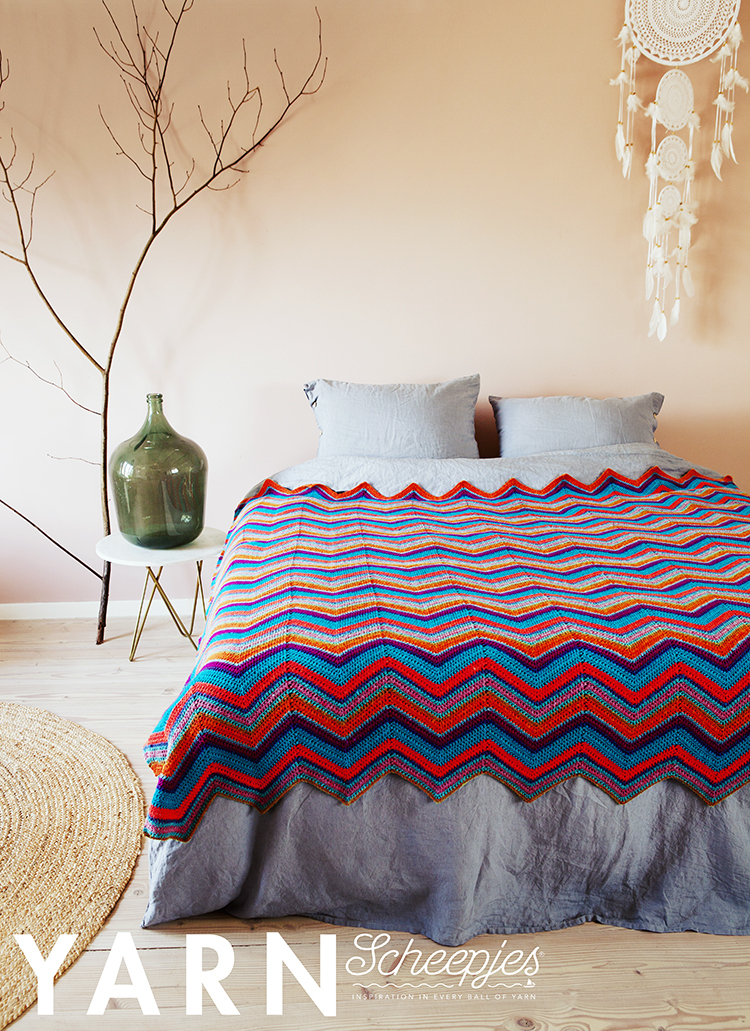 Maria McPherson's 'Chill-out blanket' in Scheepjes Riverwashed from the Earth Mother chapter. Seriously, can you think of any colours this design wouldn't work in?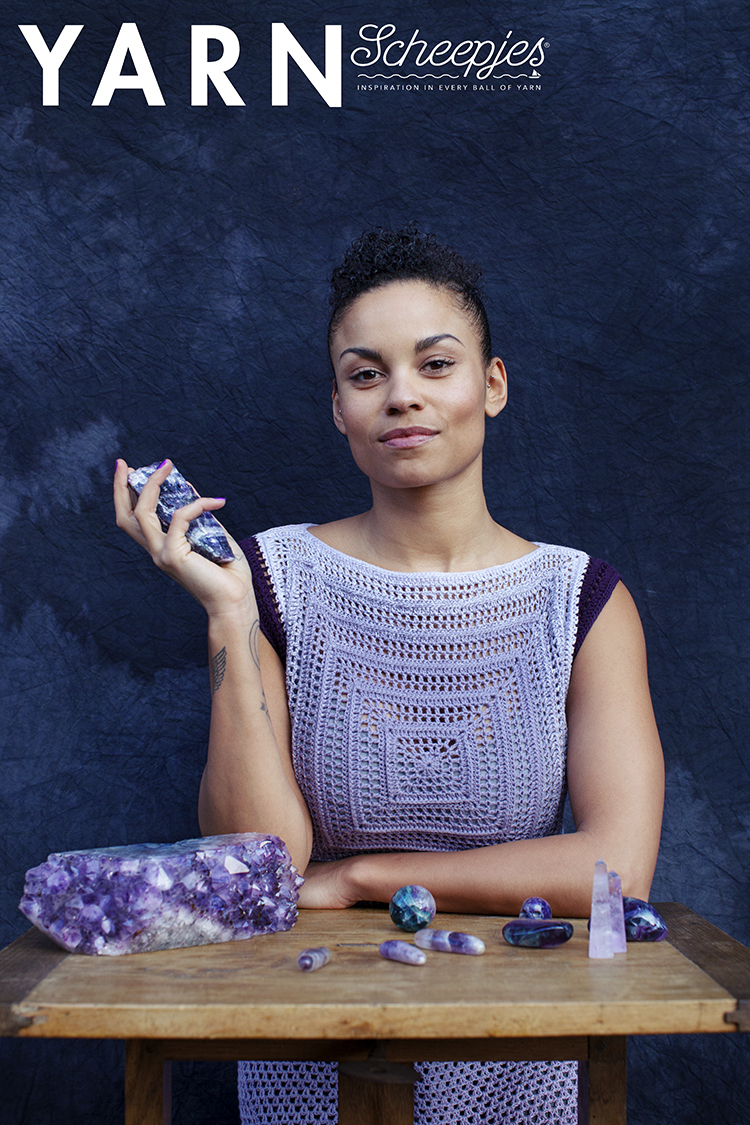 Tatsiana's Kupryanchyk's Amethyst Dress in Scheepjes Whirl and Whirlette from the chapter 'Soul Sister'. There are more pics of the full dress in the magazine but isn't this one setting the tone just right?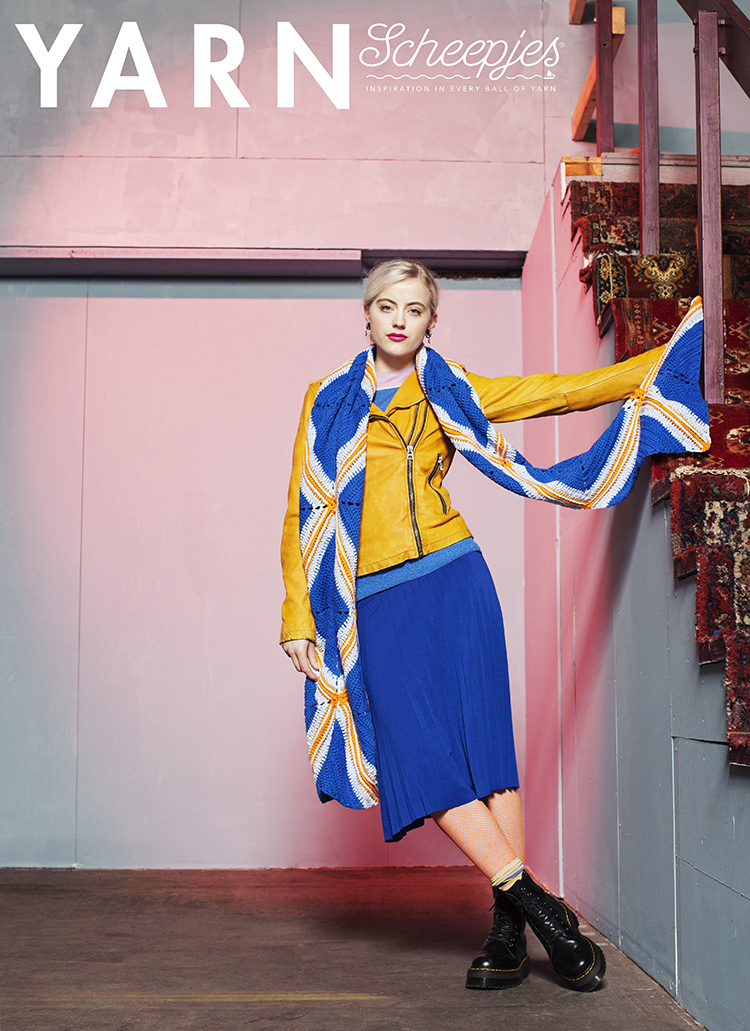 My Rebel wrap in Scheepjes Cahlista from the chapter 'Rebel Daughter'. Please get me my shawl AND the yellow biker jacket, please?
So my own design is completely in the 'Rebel Daughter' style. Chunky, bold colour blocks are separated by a bright orange seam, and if you look closely there's a hint of pink stitched in the motifs. The seam has an 'exposed' look due to the use of Back Post Trebles, like it has been ripped open. This was seriously fun to design!
There's much more that I want to show you, but I won't spoil the fun of actually receiving the bookazine and flipping through it. Sometimes it's not only about having access to the patterns, but also about feeling thick paper, reading words of fellow designers and enjoying the photography. I'm familiar with the amount of work that goes into them and can really appreciate that!
Where to get the YARNs?
YARN is available in English (UK) and Dutch and costs €7.95 / £6.95 / $8.95 (a steal if you ask me, considering there are 14 patterns included!). YARN is available from Scheepjes retailers. If you don't have a local stockist, check out the following online retailers:
If you're looking for previous issues in English (UK terms), you can find them here: