Hi everybody! Today I would like to share with you the yummy yarn that has found its way to my house!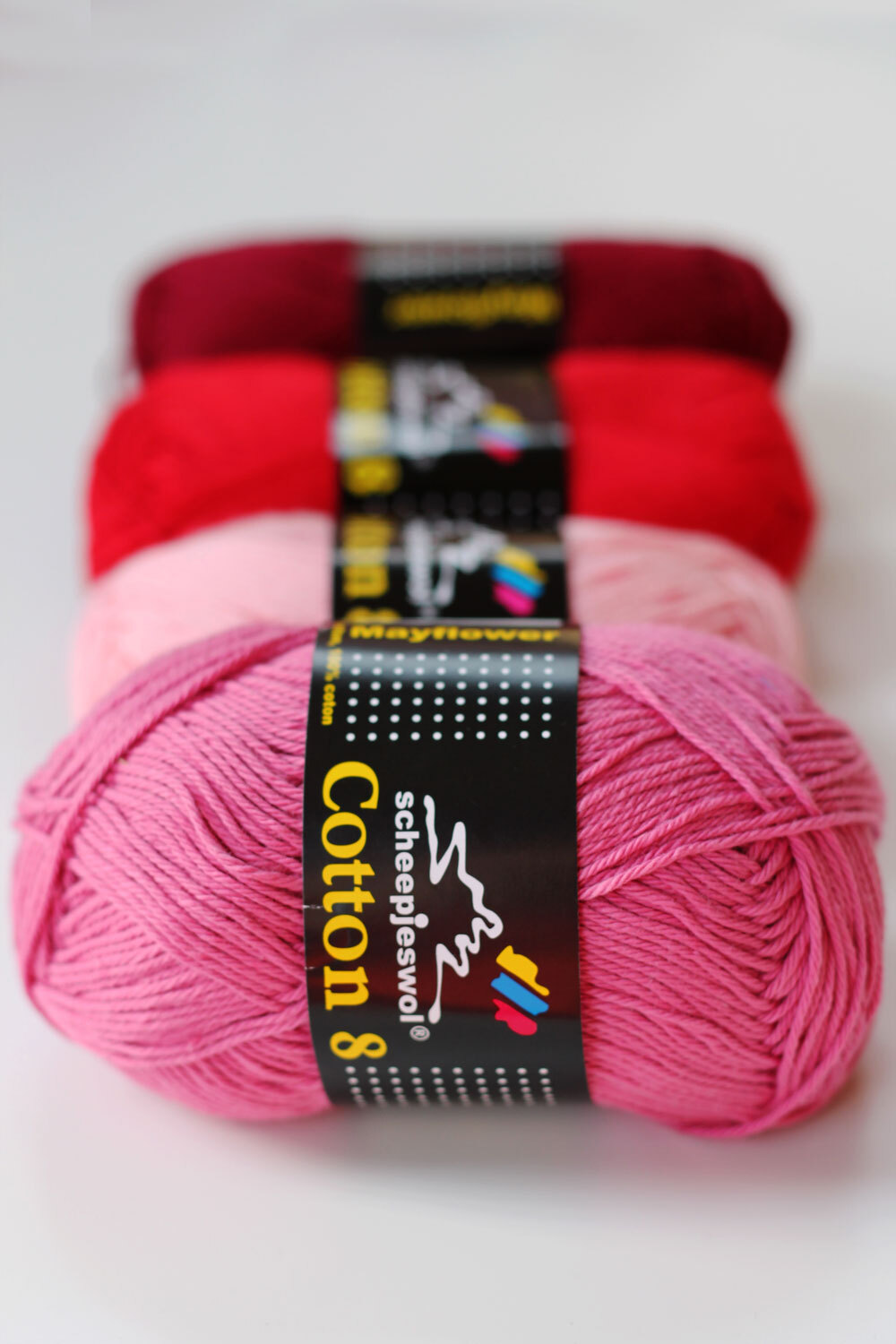 This is Cotton 8, a 100% cotton yarn from Scheepjeswol. I'm used to mercerized yarn, but this one isn't and has that true soft cotton feel. It has a good twist, so it doesn't split. I'm all in for that: I started out with a splitting-prone yarn when I first learned to crochet and I nearly gave up due to all the splitting and weird stitches it created.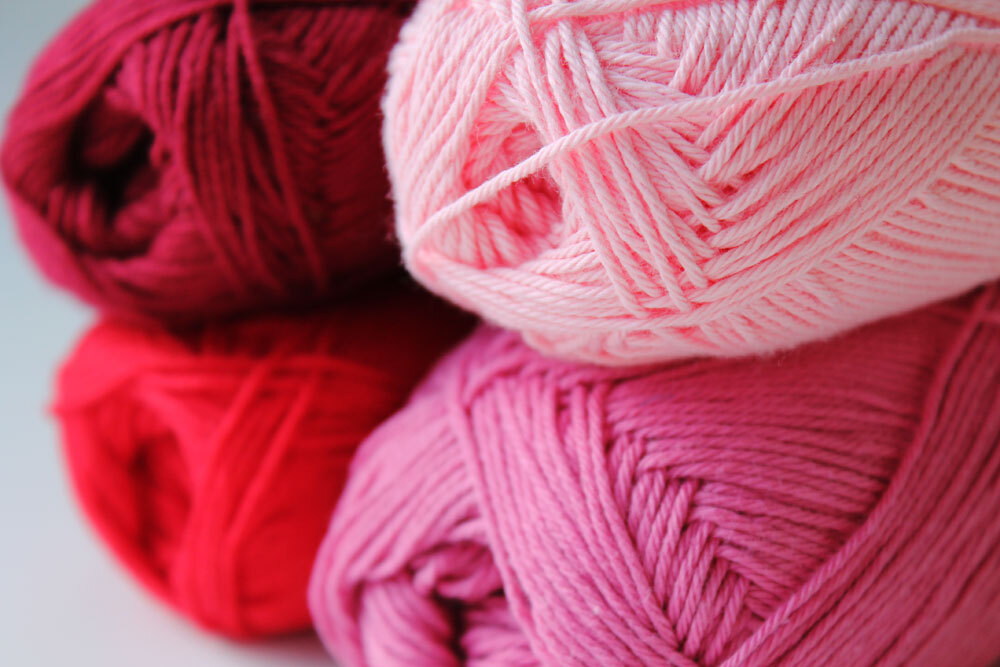 Check out the lovely colours! They're all reds and pinks. I'm in love with the bottom pink: it has a neat vintage rose colour. The best part about this yarn is that it's available in many colours so it's easy to create something with various shades of one colour. Big plus!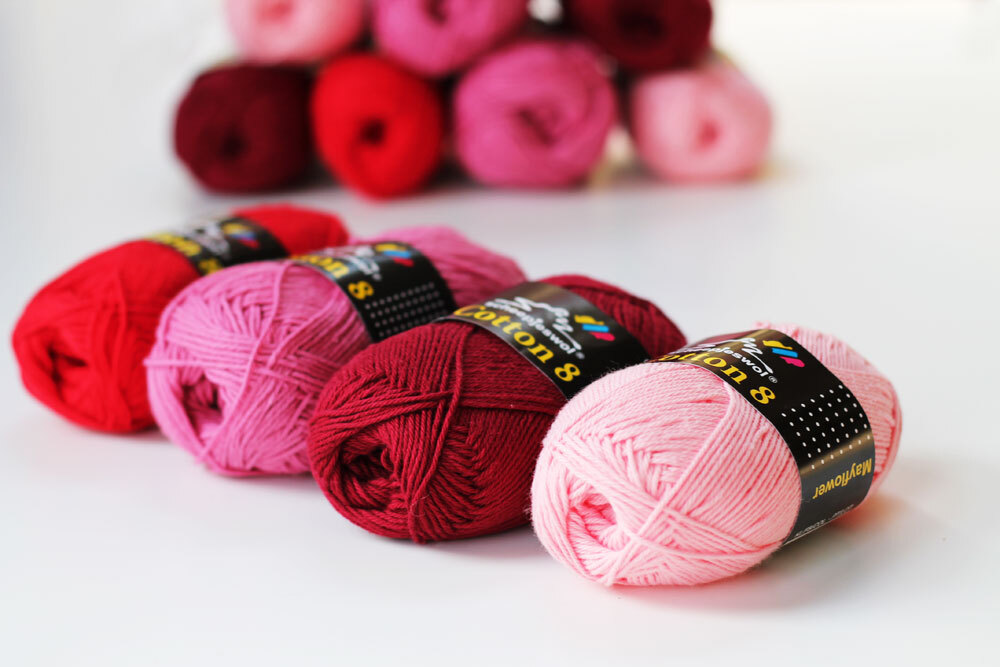 I'm thinking to make a cute cowl with this yarn. It's not really cold in these parts of the country, but who knows, maybe winter is still around the corner. And a girl can never have too many cowls, right? I'll show you guys the progress soon!