It's no secret that the Granny Square is a beginner's favourite stitch. It's an easy pattern to master and comes in so many varieties that you never get bored. I adore my Rainbow Granny Square Blanket with its many colours. However, sometimes I'm in the mood for a small project. Something that doesn't require lots of crochet time! So I've rounded up some of my favourite small granny square projects for you - for when you want quick results. As a bonus, these patterns are all beginner-friendly!

1. All Squared Away Scarf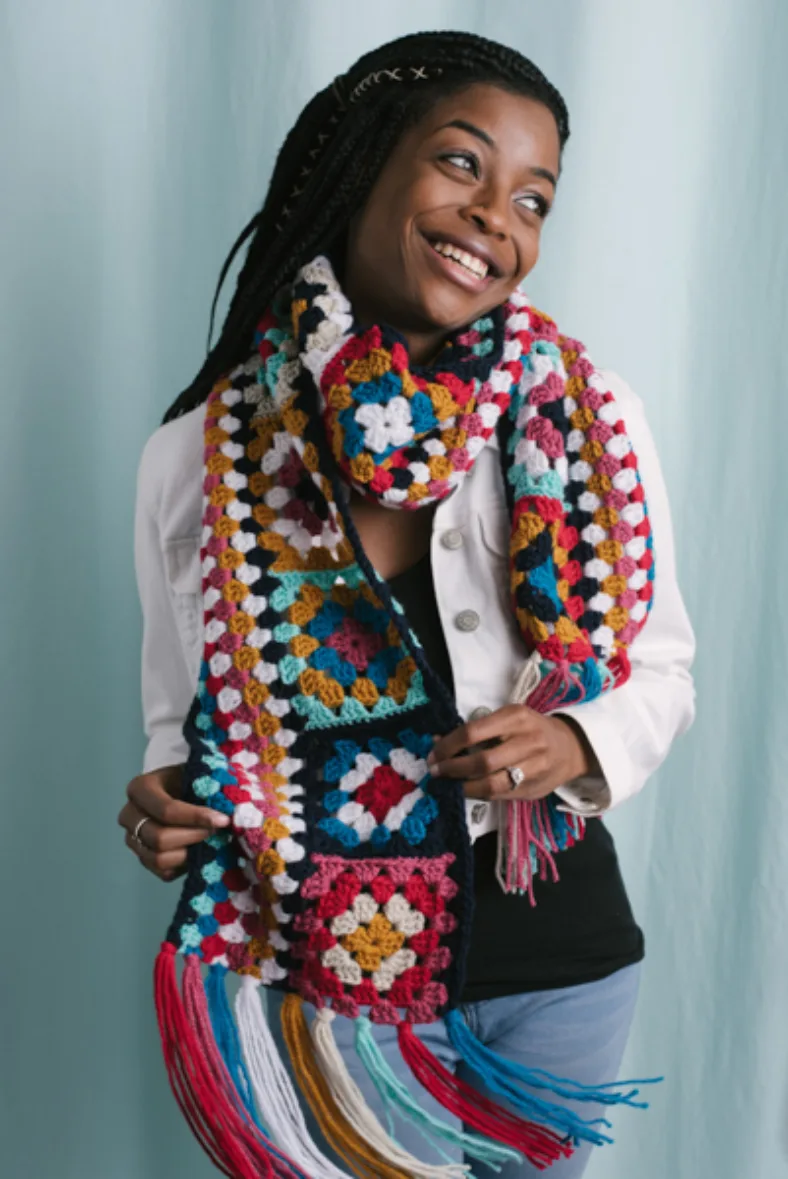 A Granny Scarf is a cute way to brighten up your look. Go with vivid colours, elegant neutral shades and with or without fringe - it's up to you! The pattern for the All Squared Away shawl is available for free on Ilikecrochet.com.
2. Granny Square zipper pouch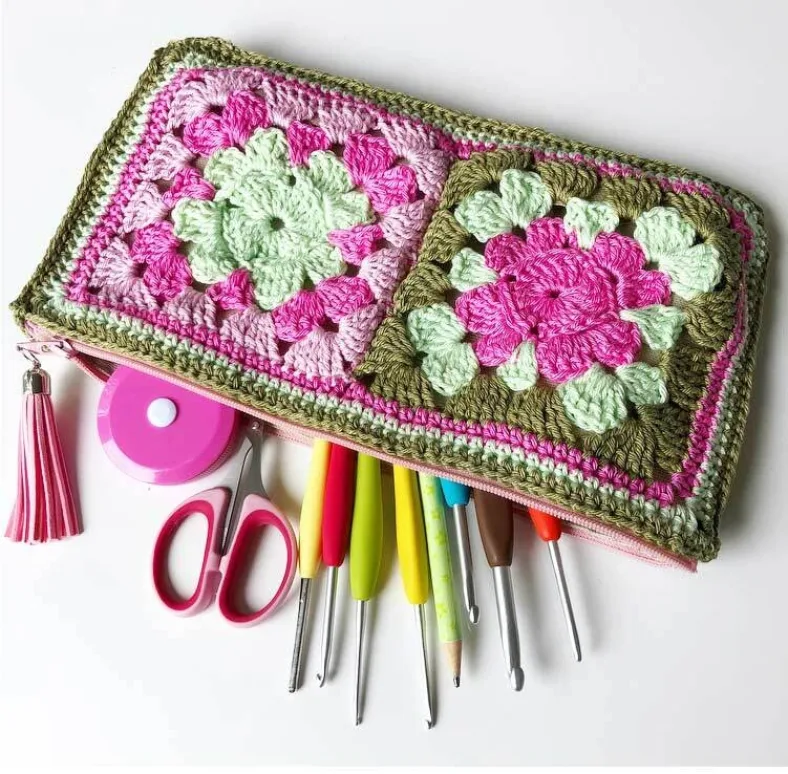 With only four squares, this project can be finished in an afternoon. Embellish this cute Granny Square pouch with a little tassel, and you've created an amazing handmade gift! You can find the free pattern on Essiebirdies.
3. Granny Square festival bag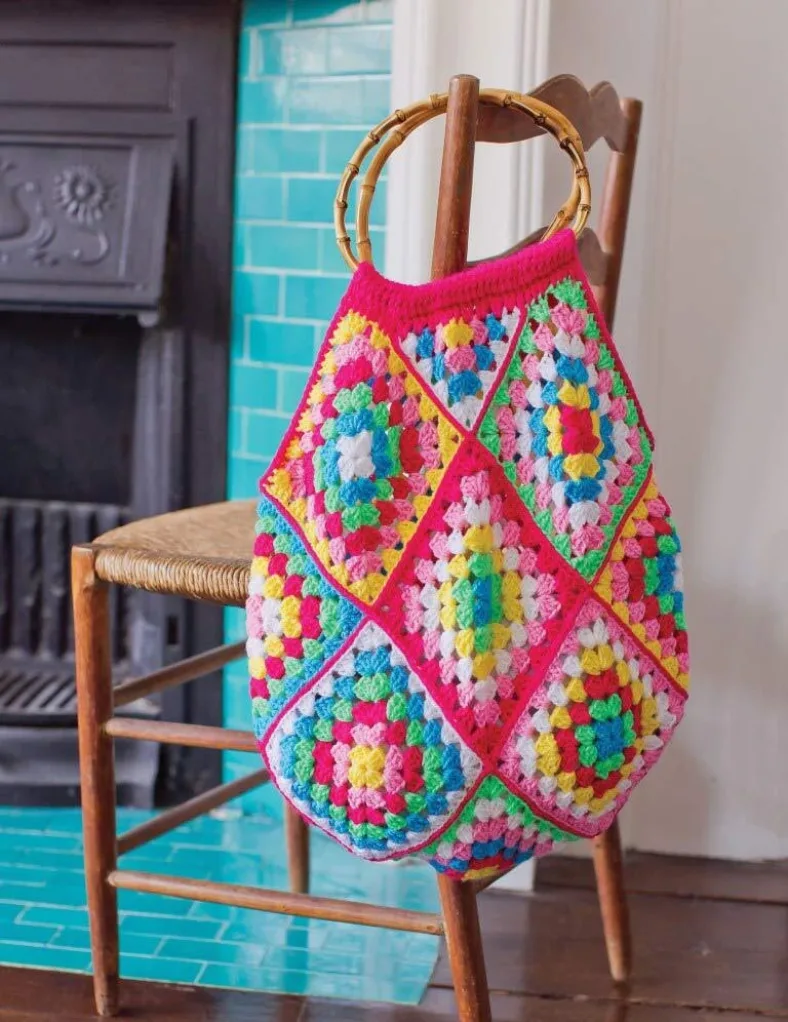 You can't go wrong with this colourful festival bag. Made out of your favourite colours, of course! You find the free pattern over at CassieFairy.com.
4. Rainbow granny purse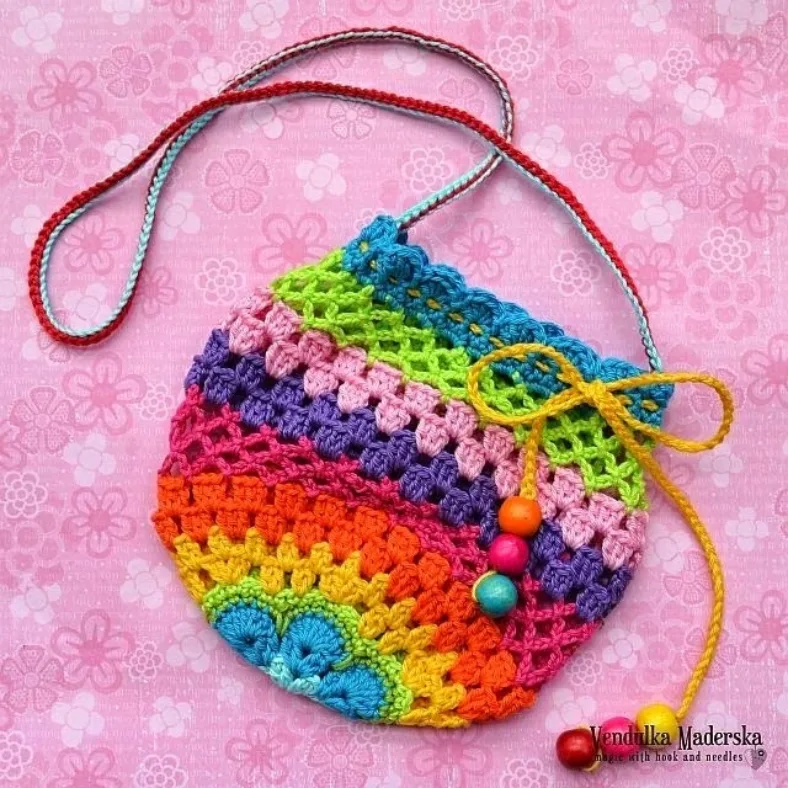 This Rainbow purse is perfect for little keepsakes. Just grab your favourite colours and you're done in a jiffy. The pattern is free and you find it on Vendulka's website.

5. Granny Square slippers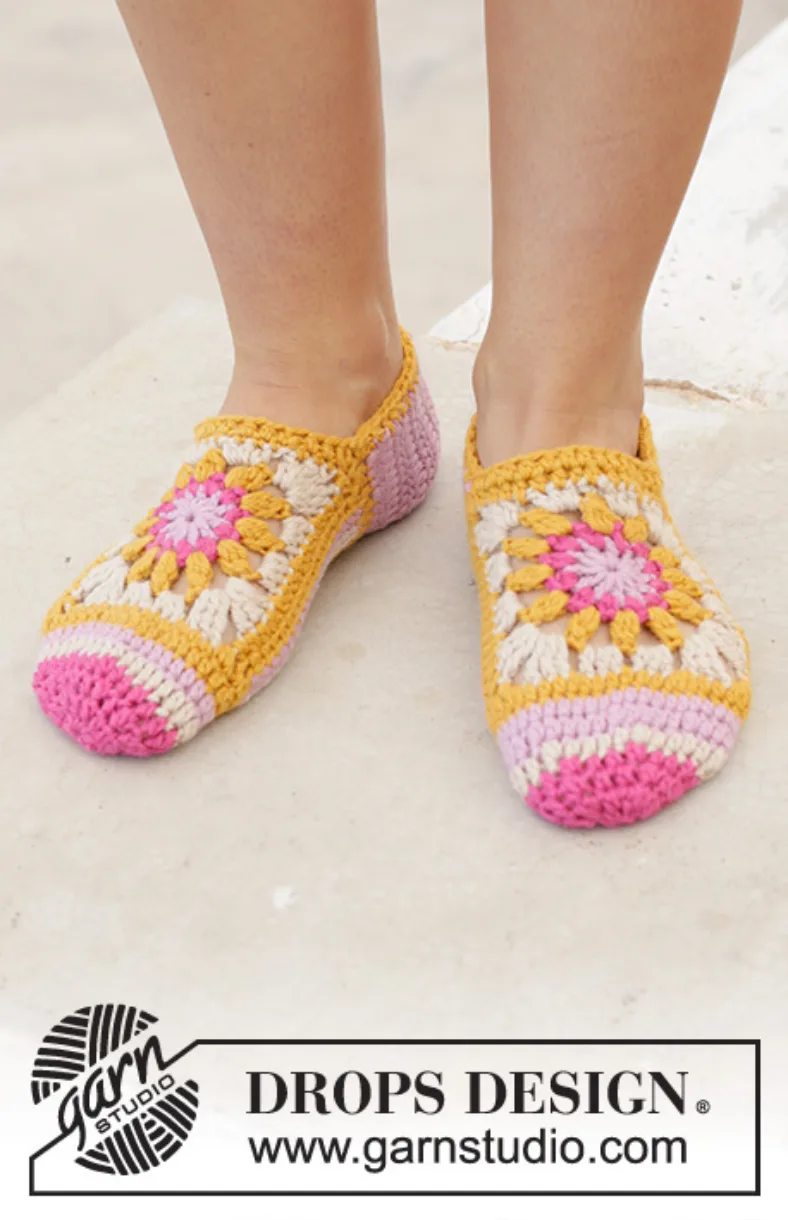 You'll never have cold feet again with these warm and colourful Himalayan Rose granny square slippers. The free pattern is available on the Drops site.
6. Granny Bunting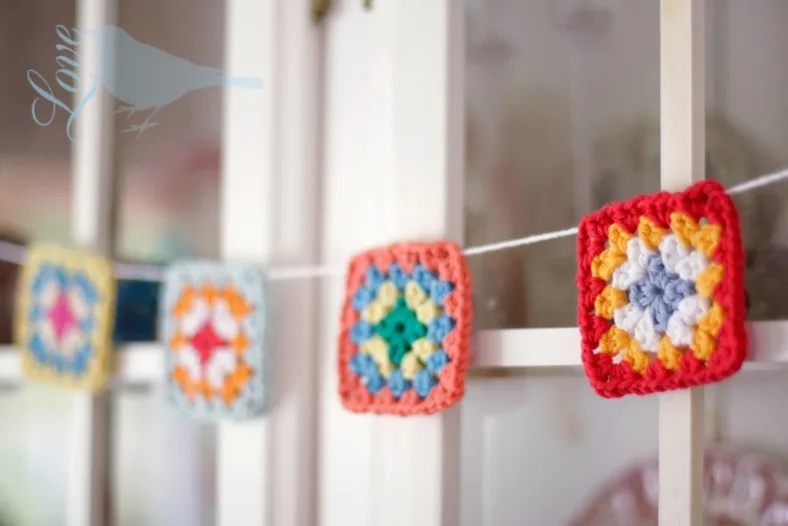 The Granny Bunting is stunning in its simplicity if you ask me. Creating this is a great way to spend an afternoon crafting. You can find the free instructions on Love The Bluebird.
7. Granny hot water bottle cosy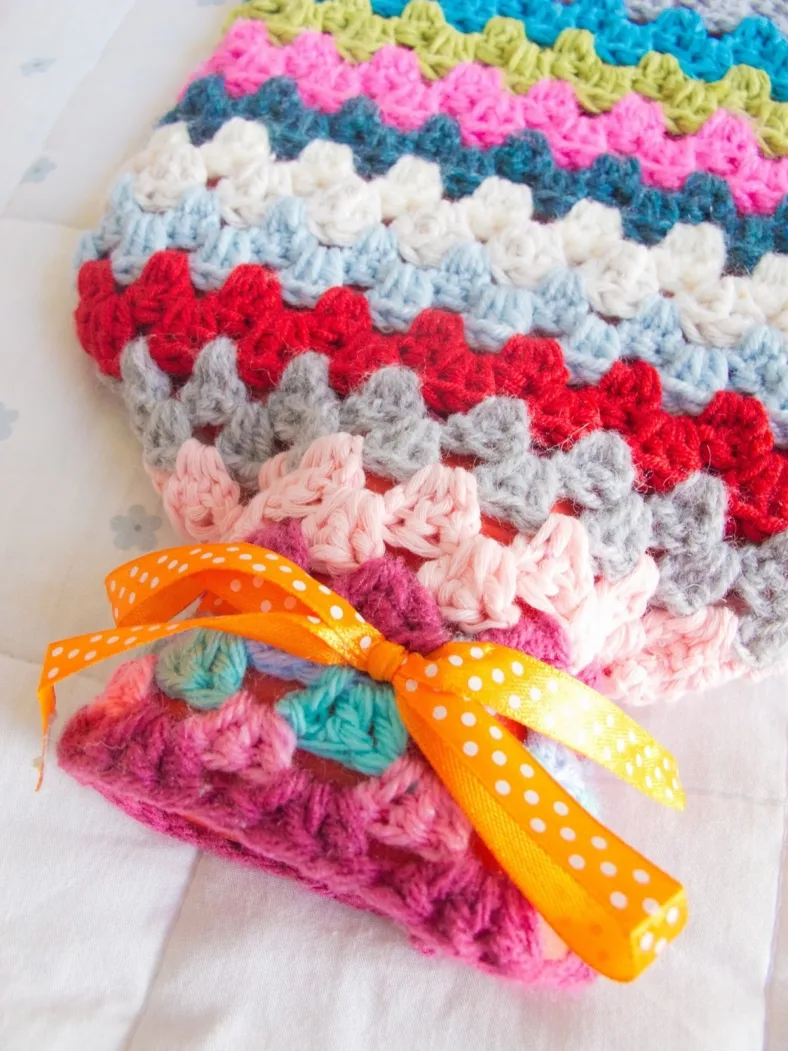 A colourful water bottle cosy is always a welcome project. Bust out your favorite colours for this project, which can be done in an afternoon. The free pattern is available on Sincerely Hooked.
8. Granny Square Bookmark and Glasses case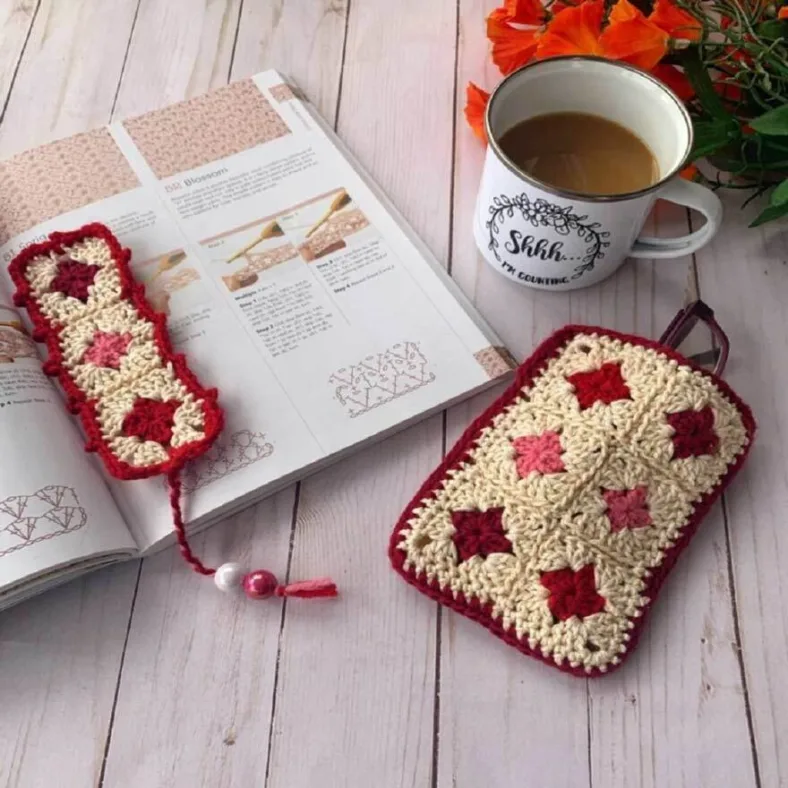 If you make your Granny squares small, they're perfect for little gifts such as bookmarks and matching glasses case. Plus, you have an excuse to find some beautiful beads to adorn the set with! Find the free pattern on Simply Melanie Jane.
9. Granny Square Earrings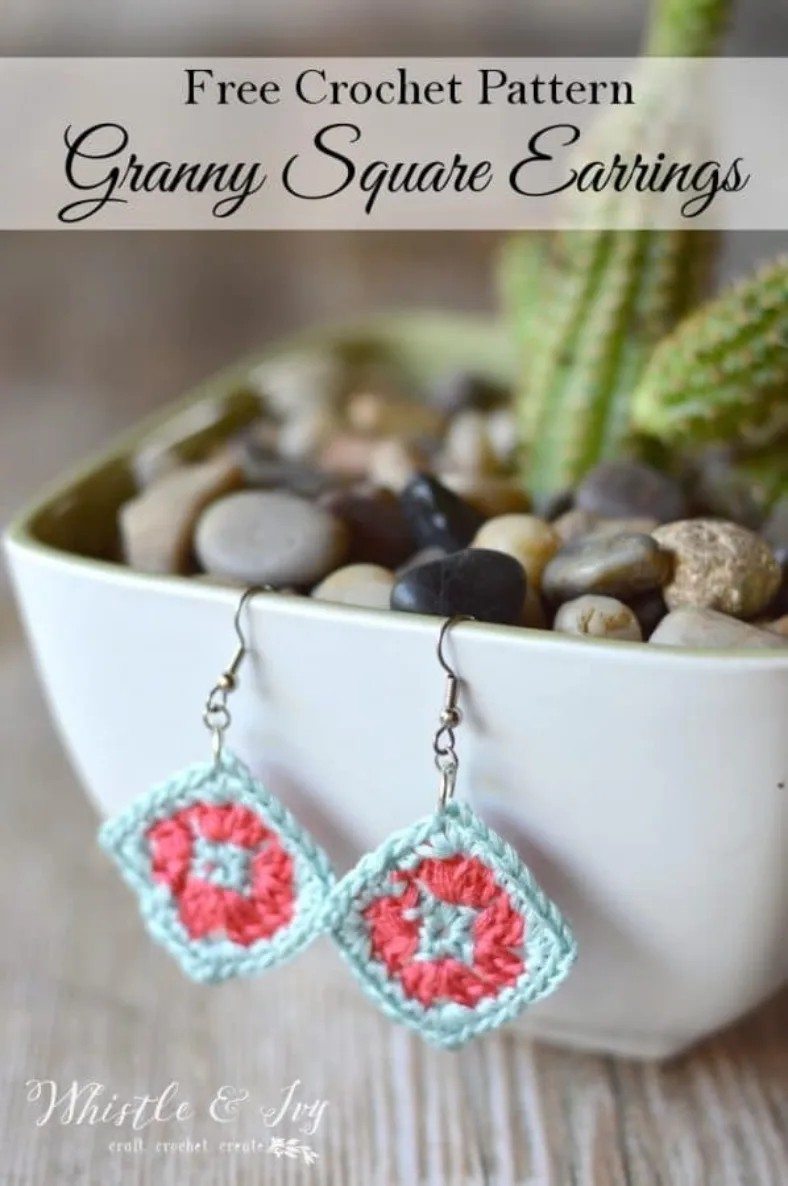 The Granny Square Earrings by Whistle and Ivy are a great way to combine both crochet and jewellery making. Steal the show with these unique earrings. The pattern is available on Bethany's website!
10. Sunflower Granny tote bag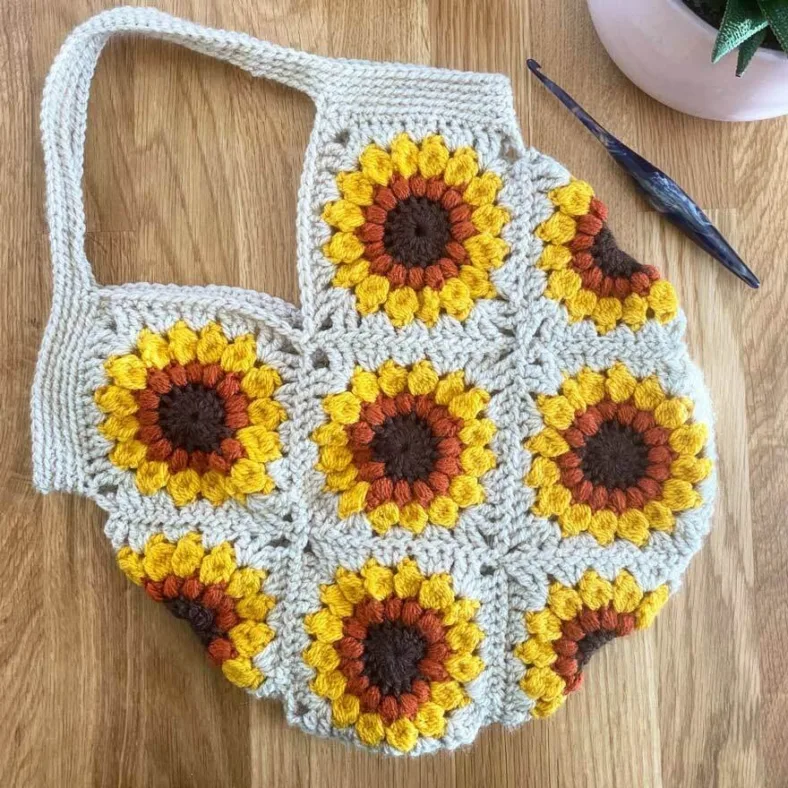 The Sunburst square is a variation of the Granny Square, and lends itself for all sorts of colourful applications, like this Sunflower Granny Tote. Easy to assemble with a stunning effect! You can find the free pattern and instructions over at Crafted by Cat Crochet.
11. Granny Square Potholders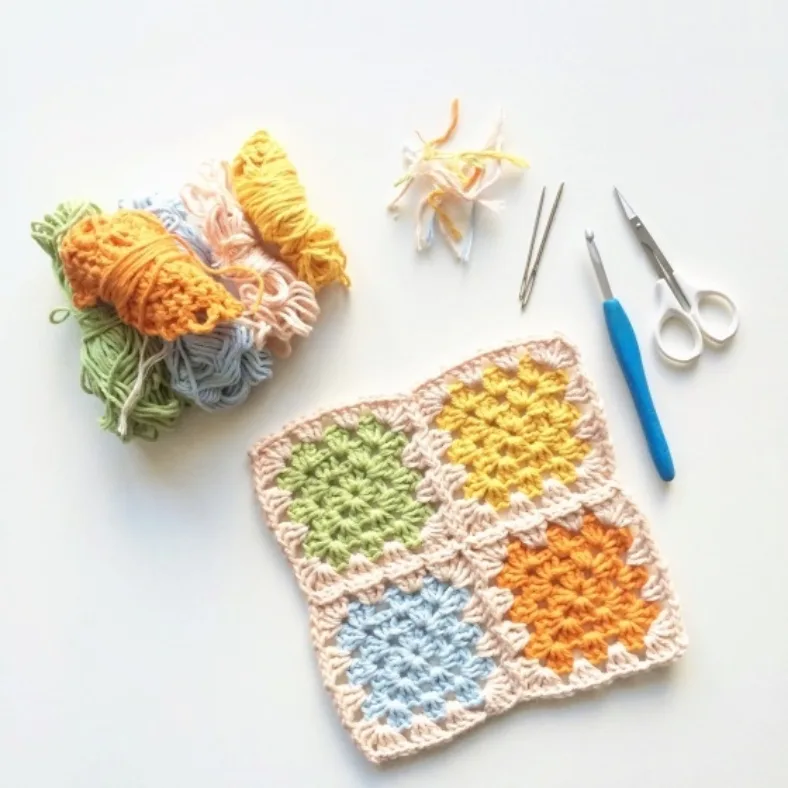 These Granny Square potholders are simply delightful. Tip: if you want them to be extra insulating, simply crochet two and crochet them together in the final round! You can find the free pattern for these granny potholders over at Knit Purl Hook.
12. Granny Square notions pouch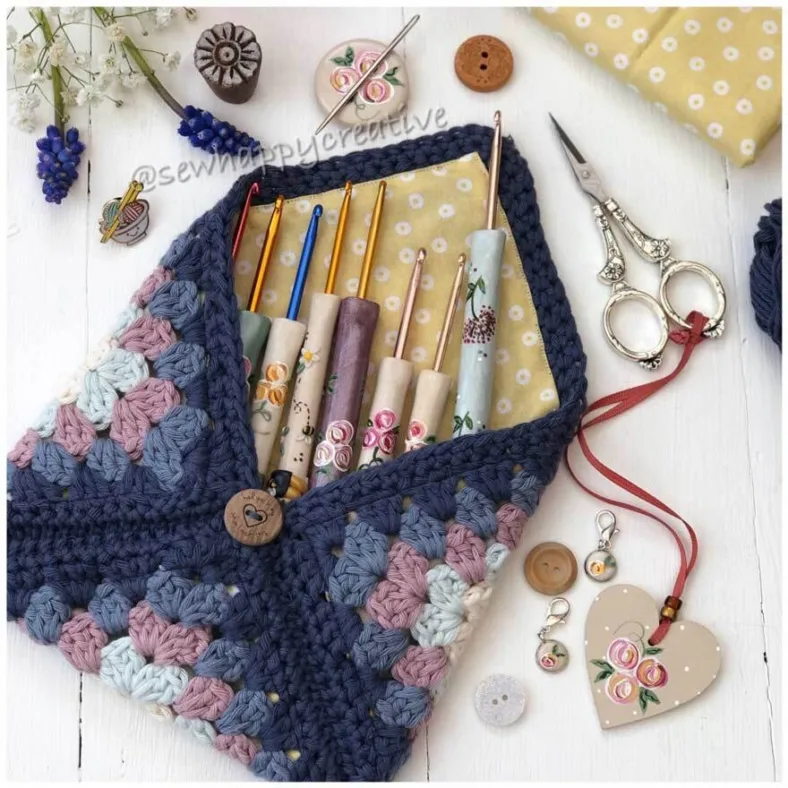 This notions pouch is made out of one big granny square and is seamed up at the edges. For a touch of elegance, line the notions pouch and add a cute button. A perfect stormy Sunday project! The free pattern is available on Sew Happy Creative.
13. Granny Square Basket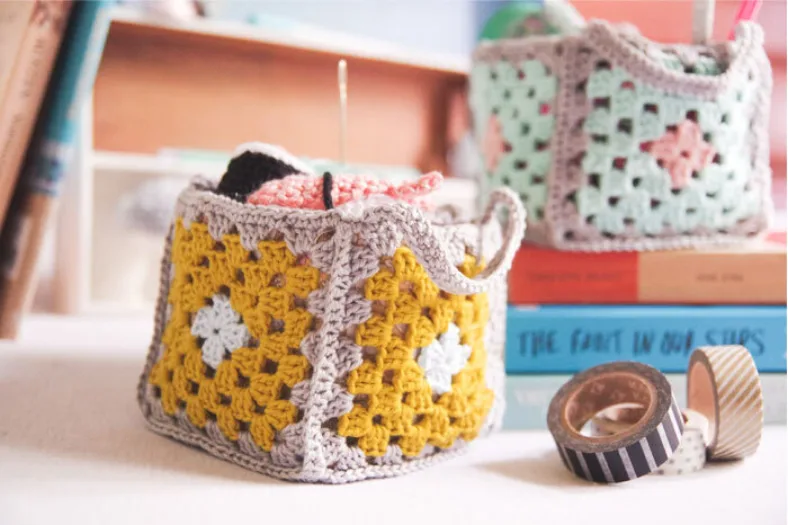 Another fabulous make, if you ask me. All you need is five squares and some yarn for the handles, and off you go! Free pattern available over at This Little Street.
14. Granny Square wall hanging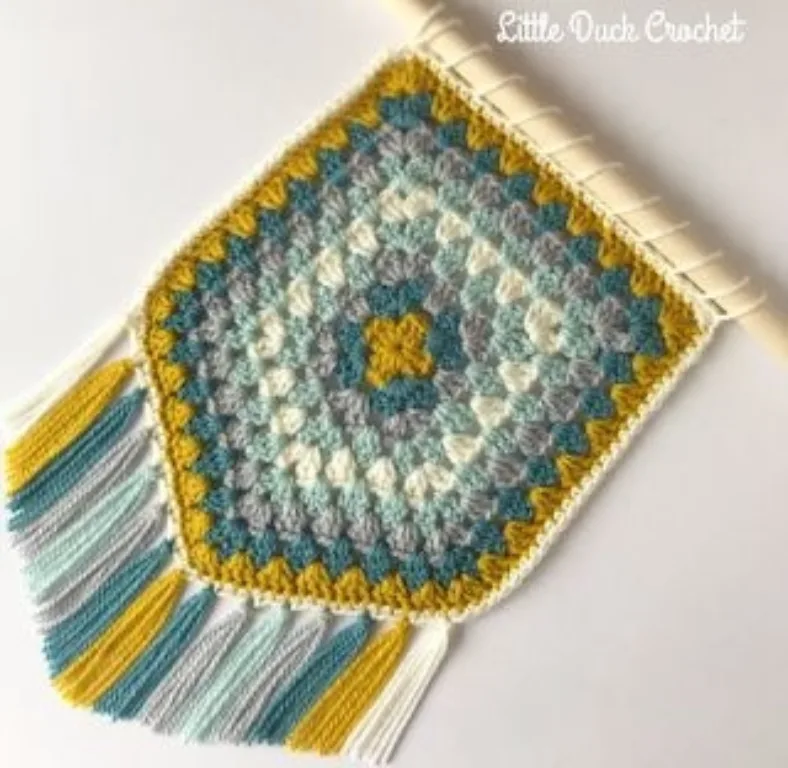 This is such a clever way to make the most of your leftovers! You can find the free pattern for this beautiful wall hanging over at Little Duck Crochet.
15. Granny Triangle bunting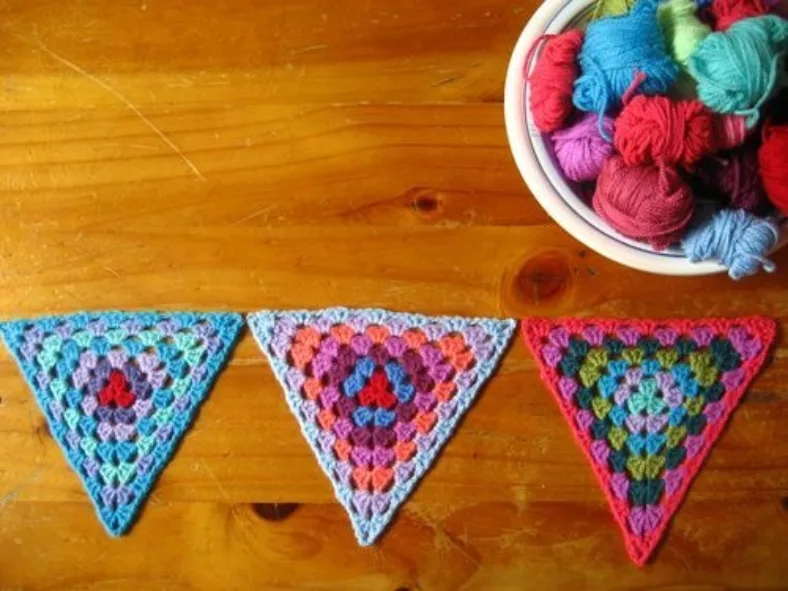 If you thought a granny had to be rectangular, think again! Lucy over at Attic24 created the beautiful triangle granny bunting - perfect to adorn a little corner or odd wall. The free pattern is on her blog!

16. Granny Square Beanie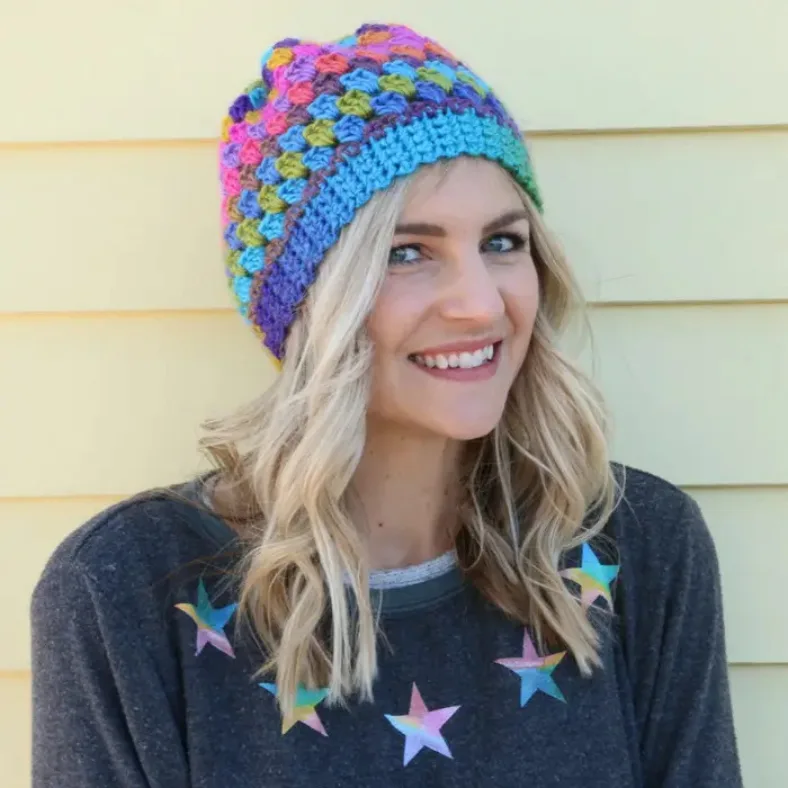 Create yourself a colourful beanie with the Granny cluster stitch. Easy to make and a cute accessory! You'll find the free pattern on Melaniekham.com.