Surely I'm not the only one who gets very excited whenever a new yarn comes out. I just got to have it, no matter what. Well, that's what happened when a year ago, the Scheepjes Colour Crafter was released. I was psyched about all the different colours and immediately had a project in mind. I ordered the yarn. Got started.
Fast forward a year. The yarn was still there. Two motifs were too. Somehow I got sidetracked and never picked up the basket filled with colours. Well, in the end that was a blessing in disguise. Because earlier this year Scheepjes released about 30 new colours of Colour Crafter. If I had carried on with the project as planned, I wouldn't have been able to incorporate them. Now I can, and I will!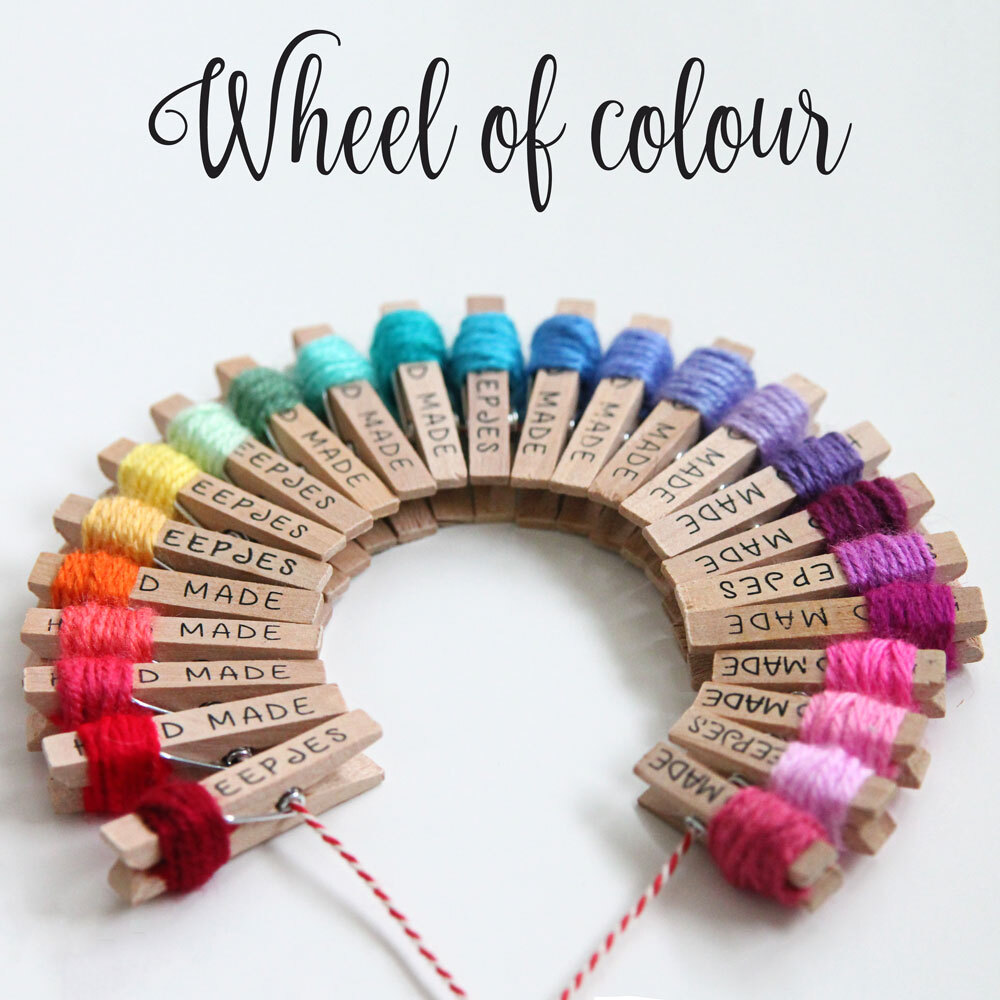 I've got 24 different colours and also a couple of skeins in white. That's a lot of yarn, but it works up fairly quickly and the colours just make me swoon! Some of you might have already tried your hand on the Colour Crafter, a 100% premium acrylic yarn. It's very soft, and also relatively cheap considering there's about 300m of yarn on a skein. Which means that even on a small budget you can use a lot of colours.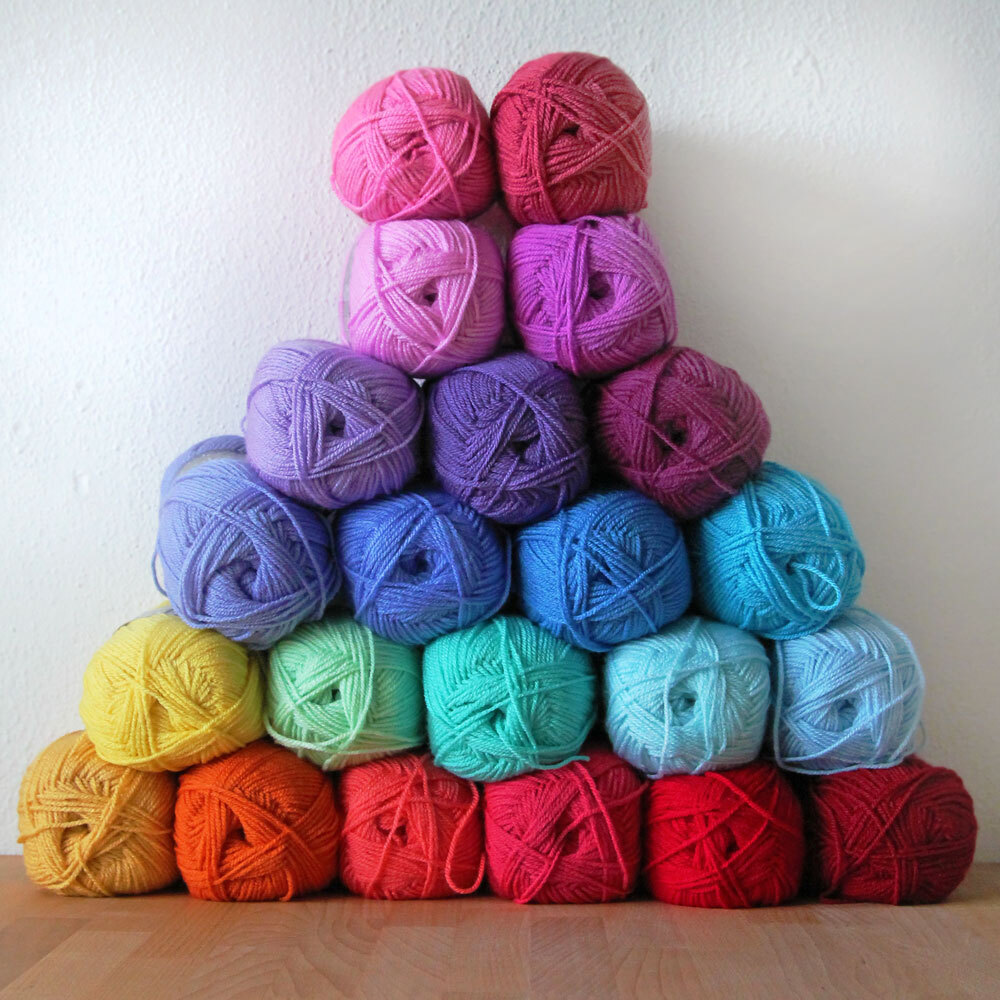 The colours are really vibrant and a pleasure to work with (the stack above isn't even all of the colours!). As you might have guessed by the first pic, I'm working on something in the colours of the rainbow. What else is new, huh? I really enjoy working on this. By the sheer volume of yarn, it might not come as a surprise that I'm working on a new blanket.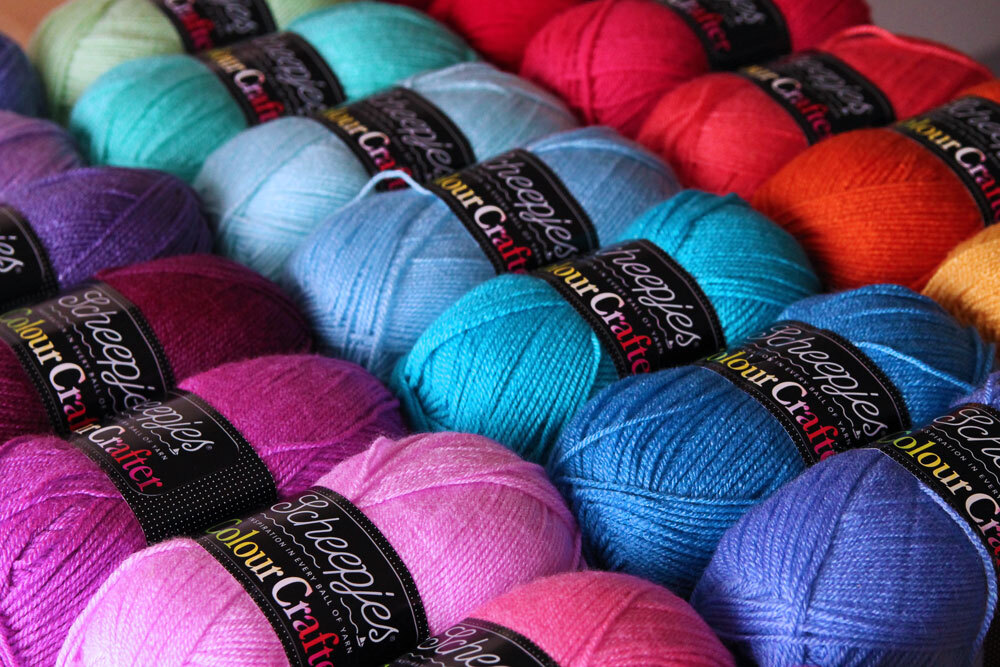 Next week I'll show you my progress!