What to do when inspiration hits? You put your hooks to work!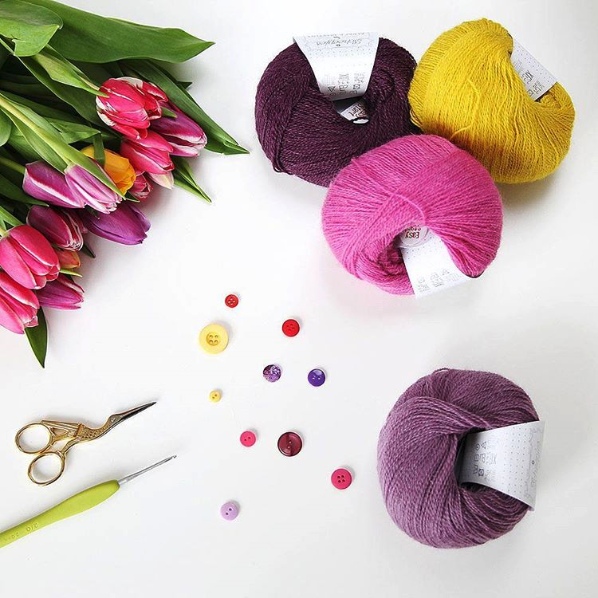 A while back I posted this pic to my IG. I was at the flower market, and I bought a bunch of tulips. The colour palette accidentally matched with a couple of the yarns I had in my cupboard. Isn't it a perfect fit?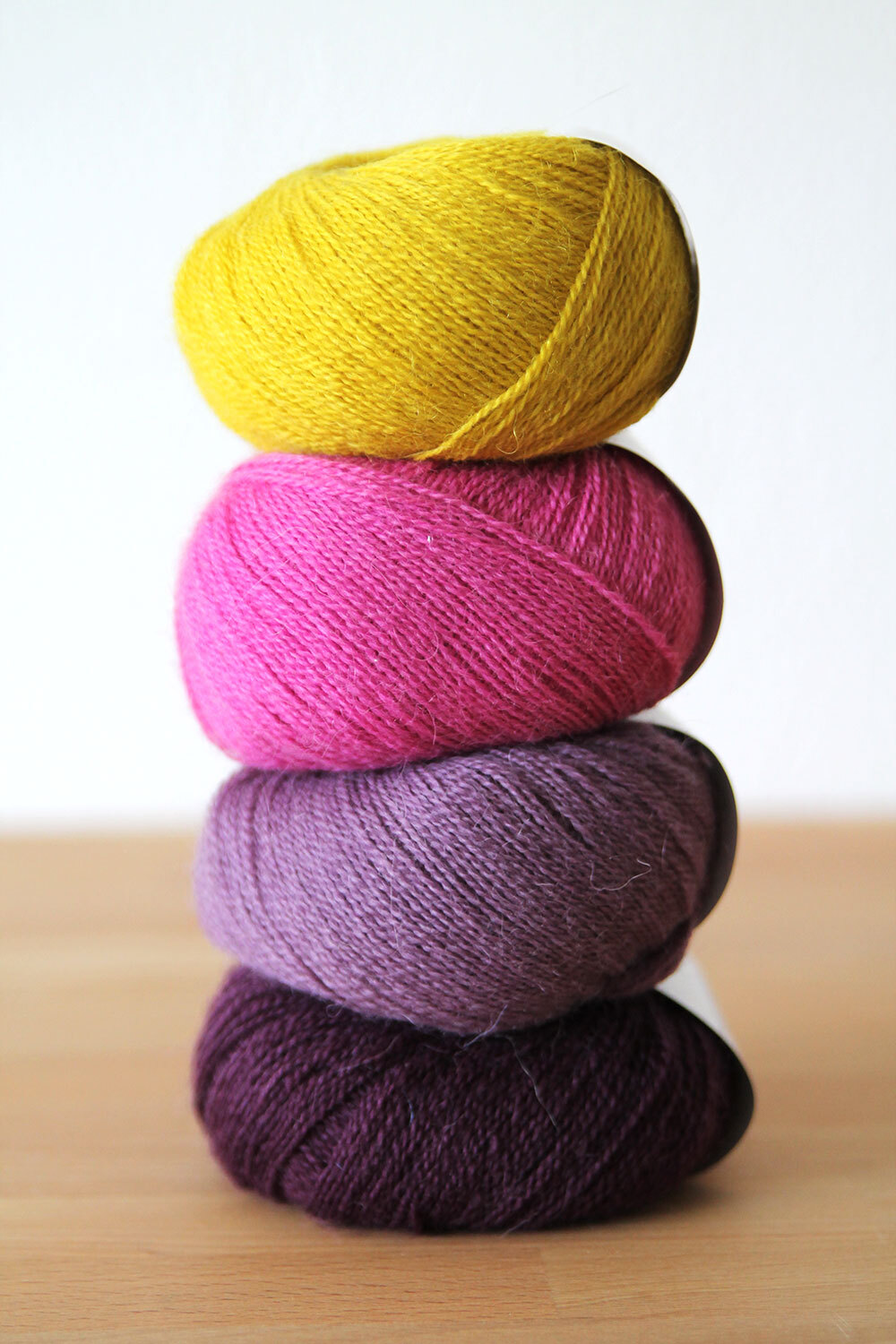 The yarn I'm talking about is the Scheepjes Alpaca Rhythm. It's an 80% Alpaca, 20% wool blend and thus very soft. The yarn is fairly thin, suitable for hook sizes 2-2.5mm. That also means that one skein of 25g has a whopping 200m of yardage! It had been sitting in my cupboard for a while now as I usually don't work with laceweight yarns and to be honest, I also was a bit intimidated by the delicate look of the yarn. But I fell in love with the shades that matched with my tulips so I just HAD to work with it. I have been eying something for a while now, you know.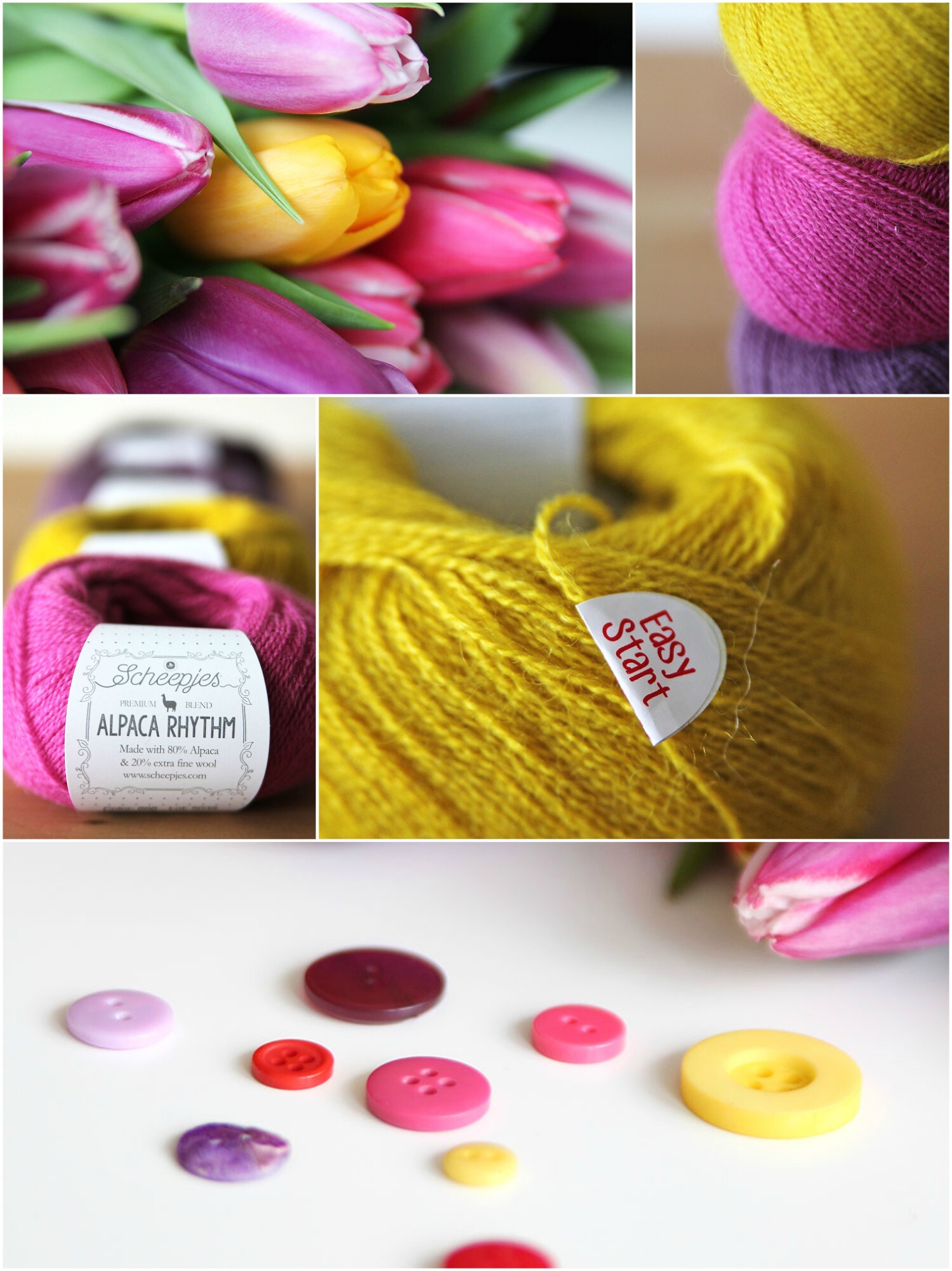 What it is, I'm not telling yet! But it's going to be very delicate and summerlike. You're hopefully going to love it!