TA-DAH!!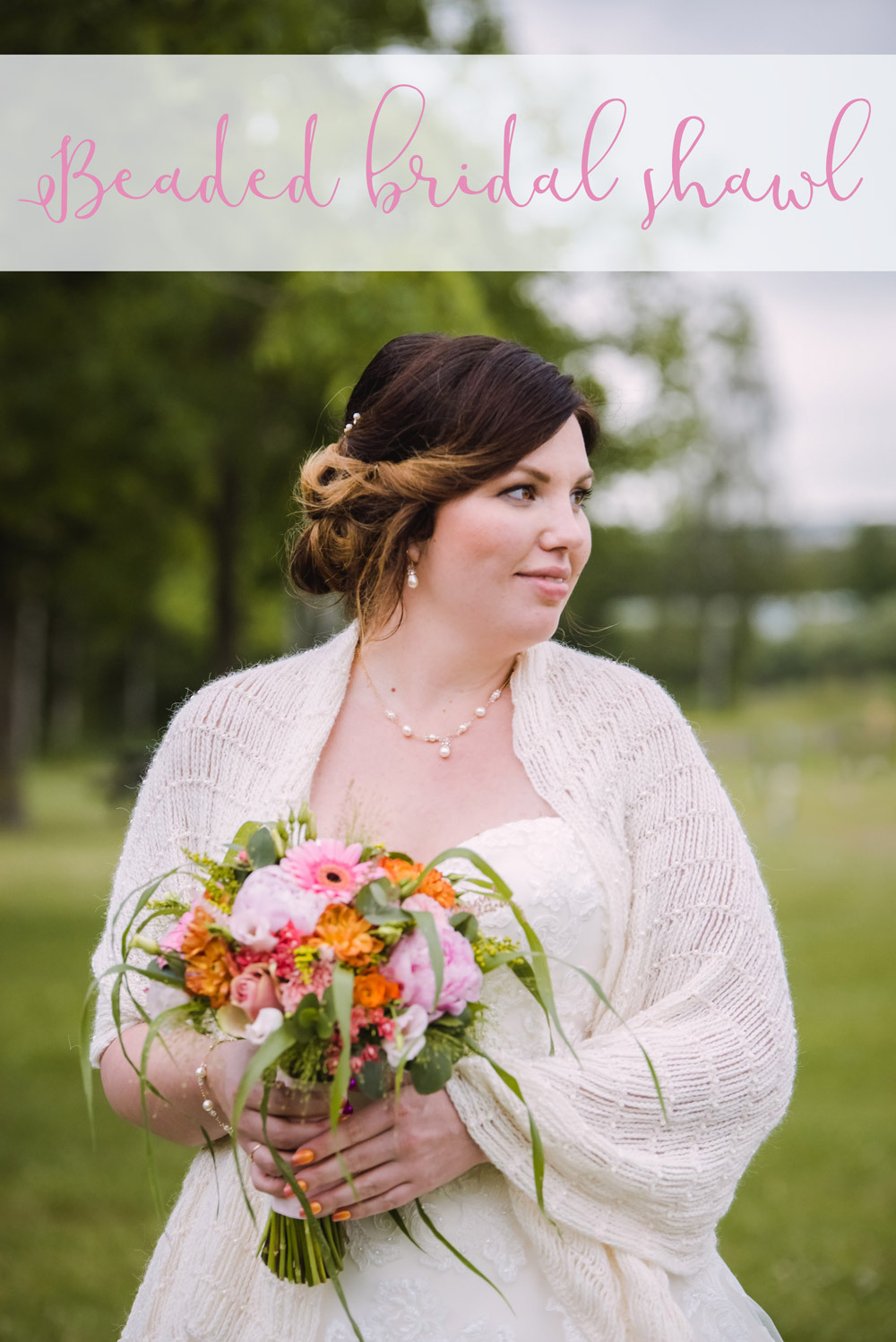 I can't describe how immensely happy I am with this shawl! After blocking it turned out just great. A great drape, a perfect size (150 by 51cm) and a nice feel to it. The beads add a bit of weight (well, a bit, I believe it was 200g of beads!) to the fine yarn which would otherwise flutter with every gust of wind. Instead, it's very snuggly around your shoulders and exceptionally warm. Except when you put the shawl on with the beads on the inside. Then you get a bit of a cold jolt!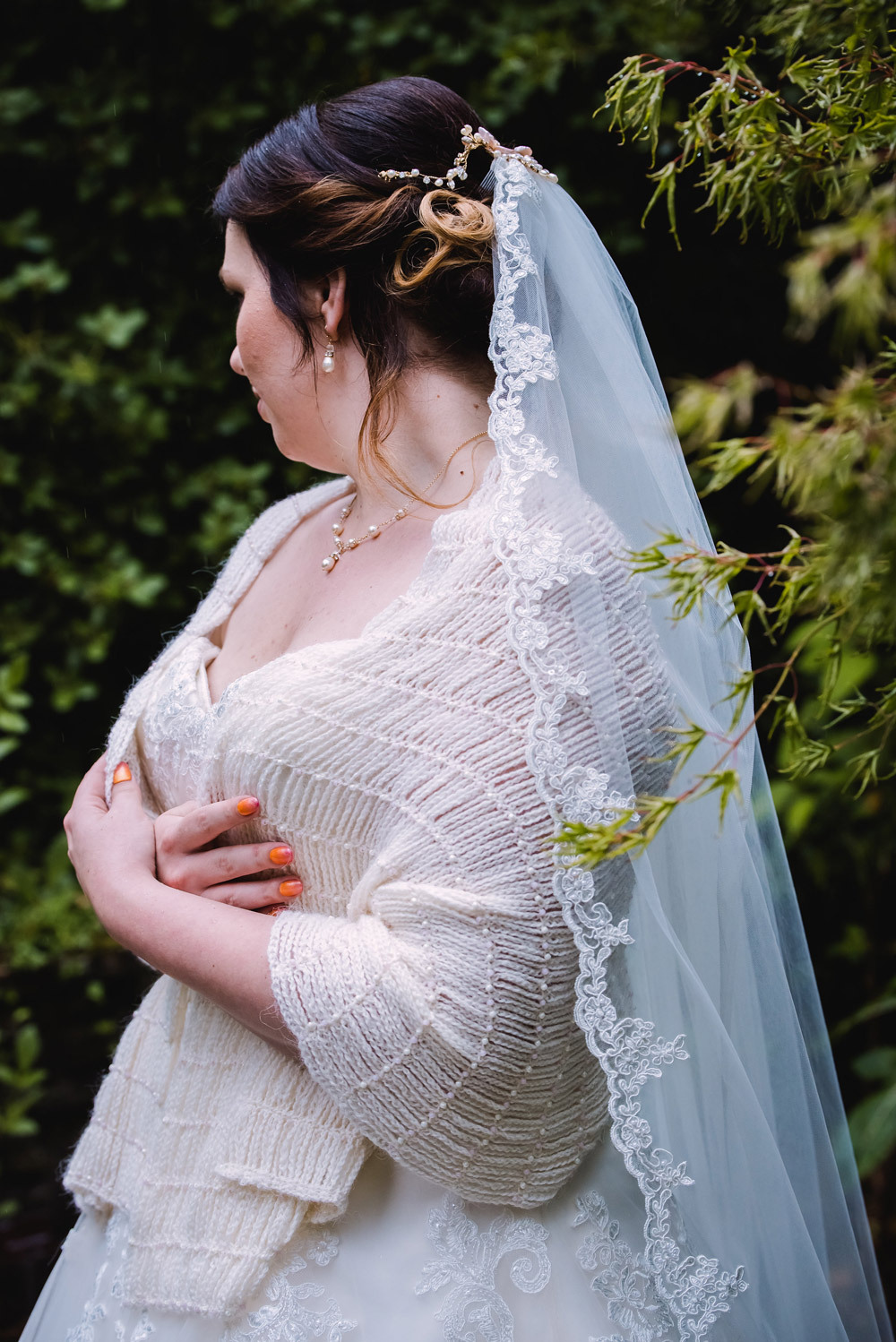 Doesn't it go great with my dress? The colours match very well, especially considering that I could never put them next to it. I didn't have a ball of Alpaca Rhythm to bring to my dress appointment and once I decided on the yarn, my dress was tucked away at the shop waiting for the big day! The pink beads just add a little bit of colour to something that would otherwise have been completely white/ivory. It looks very classy, doesn't it?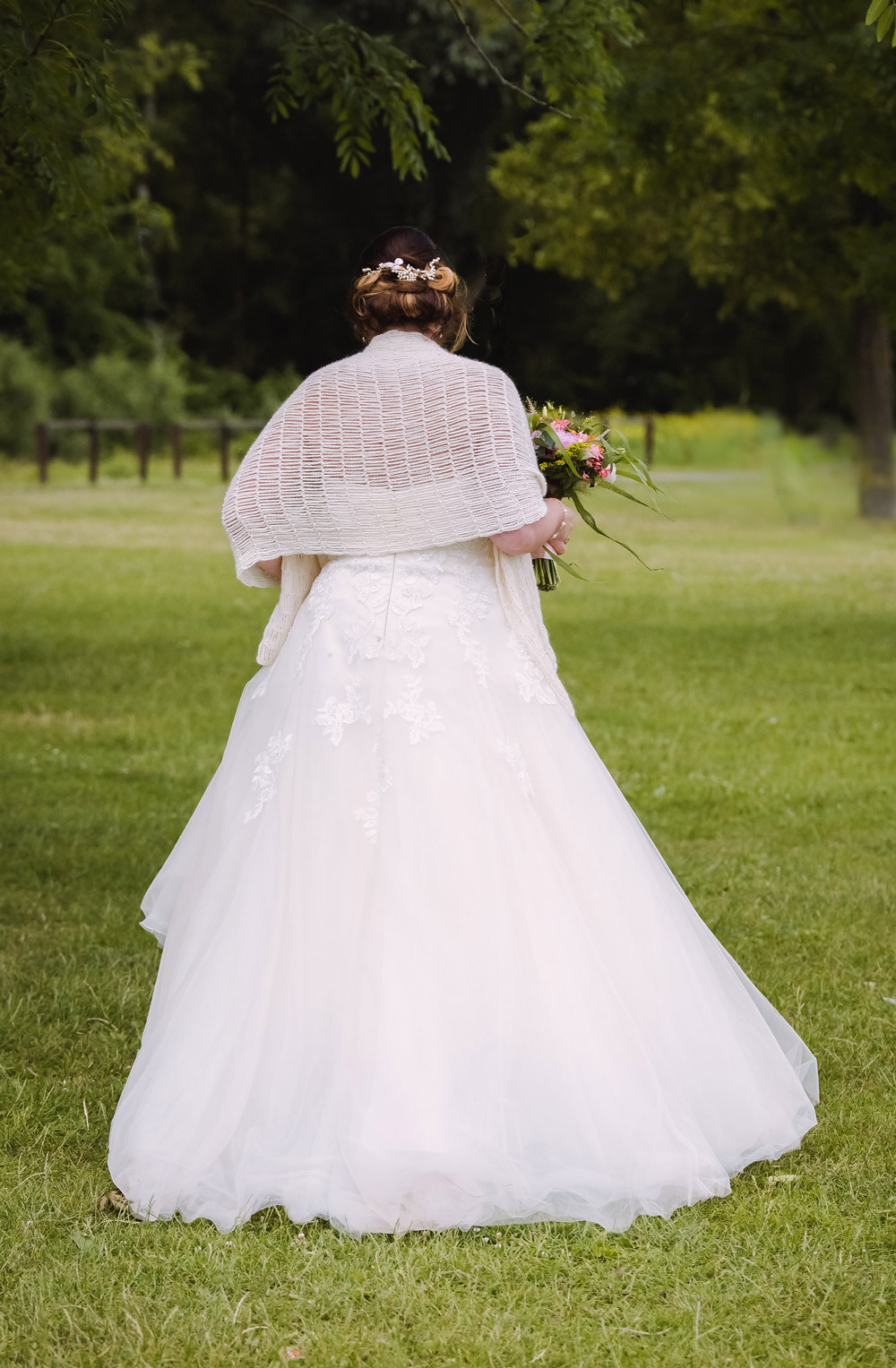 Remember when I said that before blocking, the chains all looked a bit wobbly and uneven? Blocking fixed that completely. Really, try it if you haven't already. I've got a full tutorial for blocking here.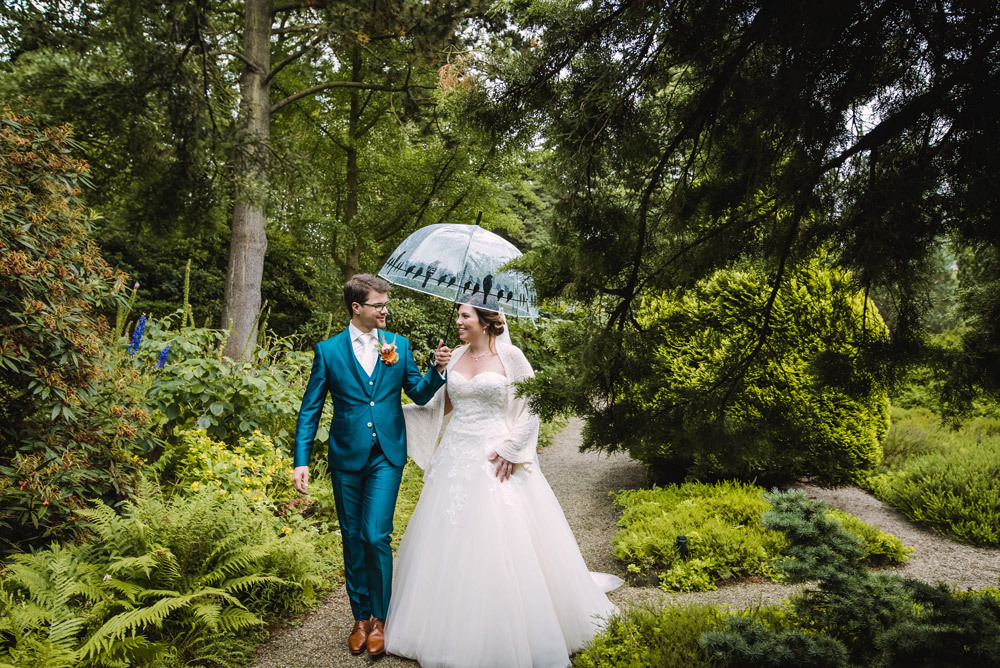 Now before you think that the wedding was all about me, let me show you my handsome groom. Even in the morning, before the ceremony he did well, keeping me dry during the photoshoot (you wouldn't say, but it really came pouring down at times) and avoiding stepping on my dress. He even kept my shawl from falling into the mud at one point. Yep, he's a keeper.
Next week I'll share the pattern with you! I've got a diagram in the works too. Until then!