Thank you for your encouraging reactions on the WIP photos! I've kept on joining and now it's finally finished: The Colour wheel blanket. There are 24 colours in this blanket, joined with white to make the colours pop even more.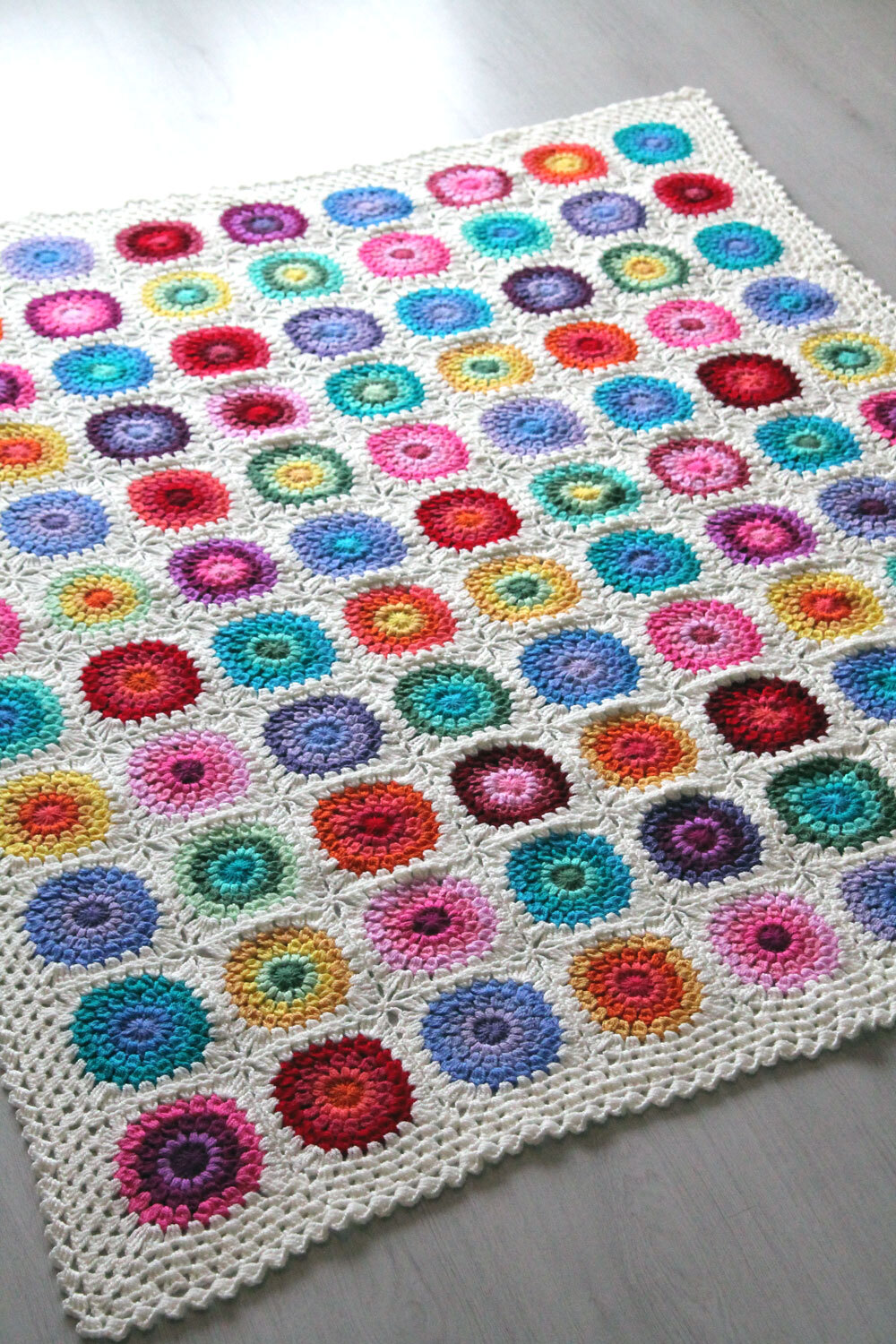 It's hard to capture the blanket completely while still doing justice to all the colours of Scheepjes Colour Crafter I've used (available through Wool Warehouse and other Scheepjes Retailers). I've tried to spread all the different shades evenly across the blanket. Because my palette included a lot of shades of blue, purple and pinks, those colours are more dominant in the blanket compared to yellow, for example. I've toyed with the idea to include the lesser-used colours in the edging but I was afraid it would distract from the colours in the motifs itself. So I stuck with crispy white!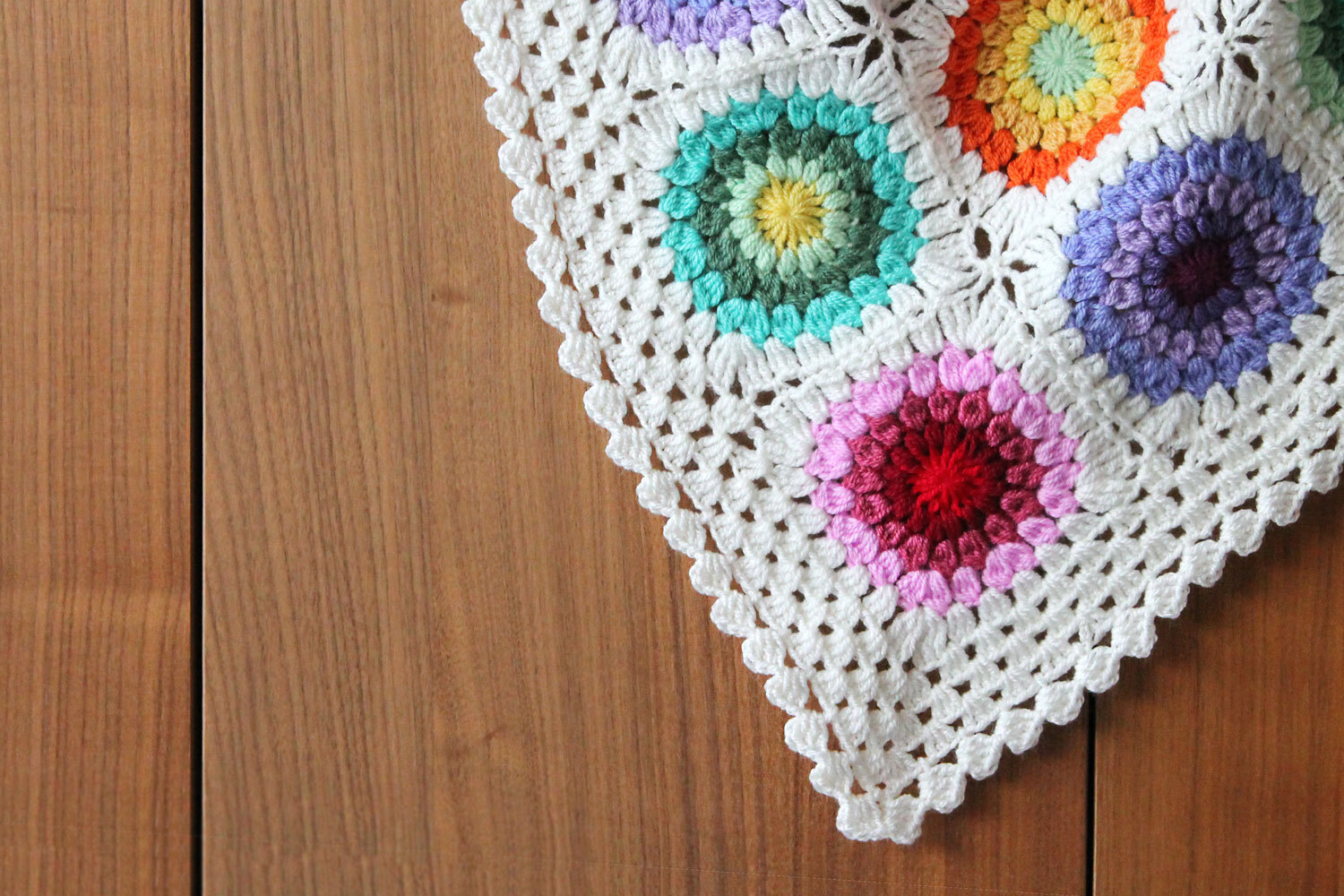 For the edging, I used a simple block stitch, which resembles the granny clusters in the first couple of rows. I think it's a nice finish for the blanket, don't you? The rows of granny squares are mostly meant to even out any dimples in the sides due to the round motifs, but they also provide more surface area meaning the blanket gets bigger. It measures around 1.30 by 1.50m (51 by 60in), so large enough for a big throw!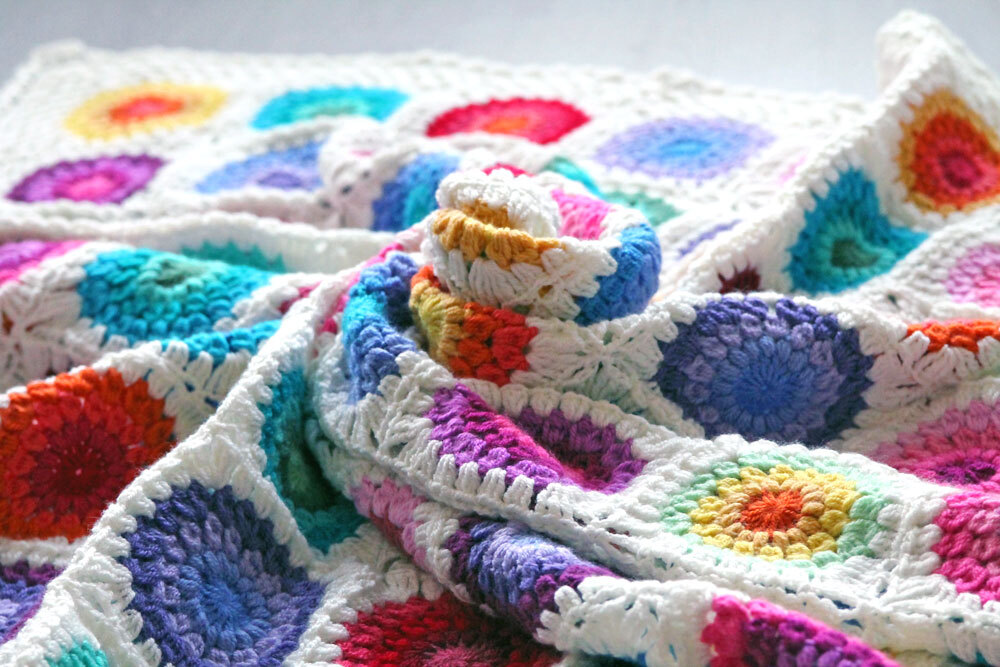 I've used a slightly larger hook to crochet the blanket. That, combined with the granny square joining makes it very soft and flexible. I'm sure the blanket is going to get a lot of lovin' in this house! Next week I'll share the pattern with you, see you then!