You can't possibly know how excited I am to share this reveal with you! As I said earlier, using thin Alpaca yarn is a bit out of my comfort zone. And I won't lie, it was something different from the more chunky yarns I crochet with usually, so it took me a while to get the shawl finished. But oh…. The result is so worth it!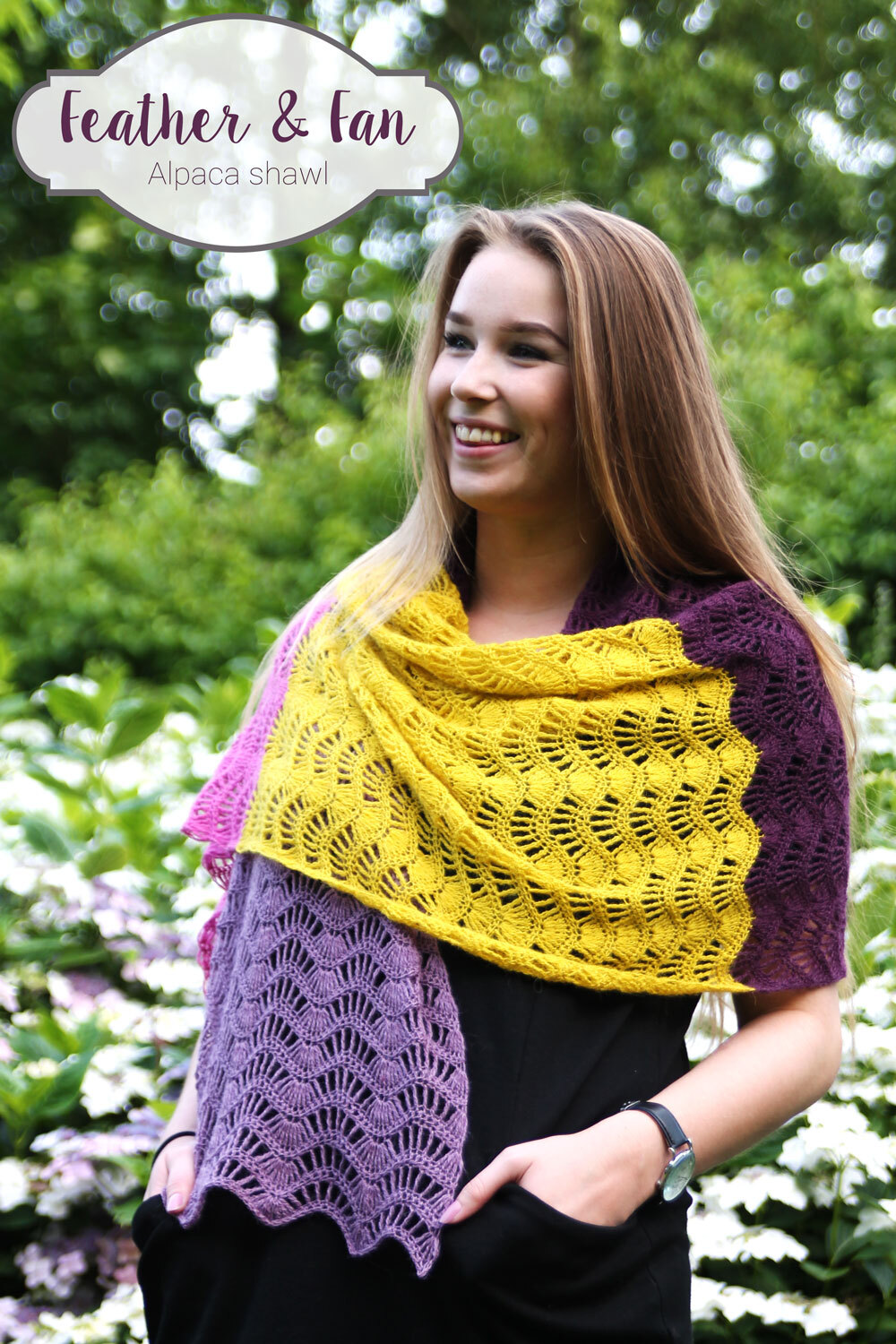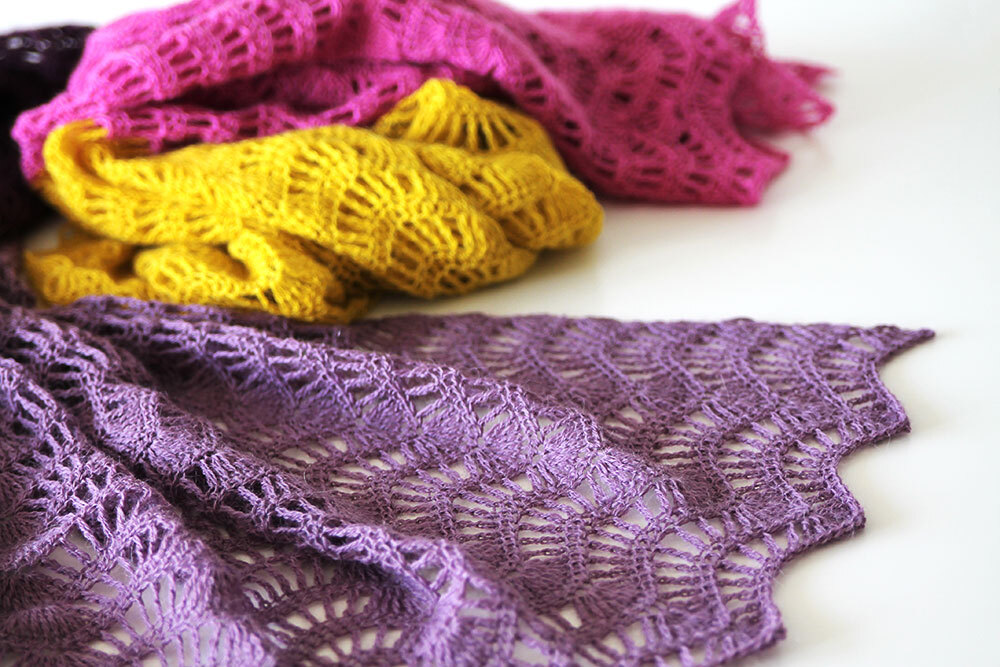 The shawl drapes beautifully, because of the soft and lightweight Alpaca Rhythm. I used eight 25 grams skeins in total, so the shawl only weighs around 200 grams. The slightest breeze makes it sway in the wind. It is still warm though, even with the open-worked lace motif.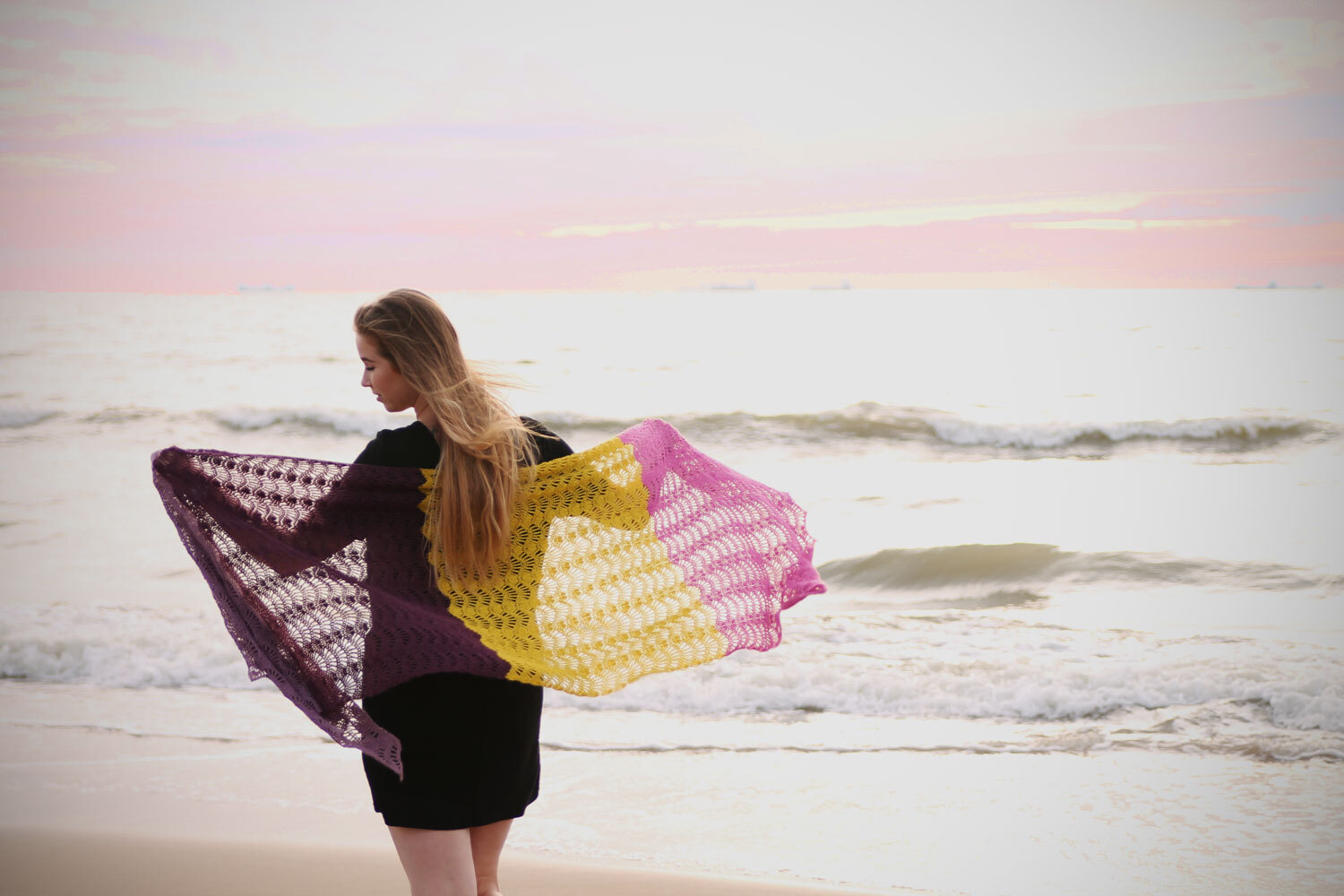 You might have read a couple of blog posts back that the colour inspiration for this shawl came from a bunch of tulips. I never really considered combining purple and yellow, but I was sold once I put all the skeins together. It looks even better in real life! I do think it is important to have the right shade of purple, and even more important, to have the right shade of yellow. Especially the last one is tricky to find. I'm glad the Rhythm has a not too bright and not too dull shade. This was the first time I worked with this particular Scheepjes yarn, but definitely not the last!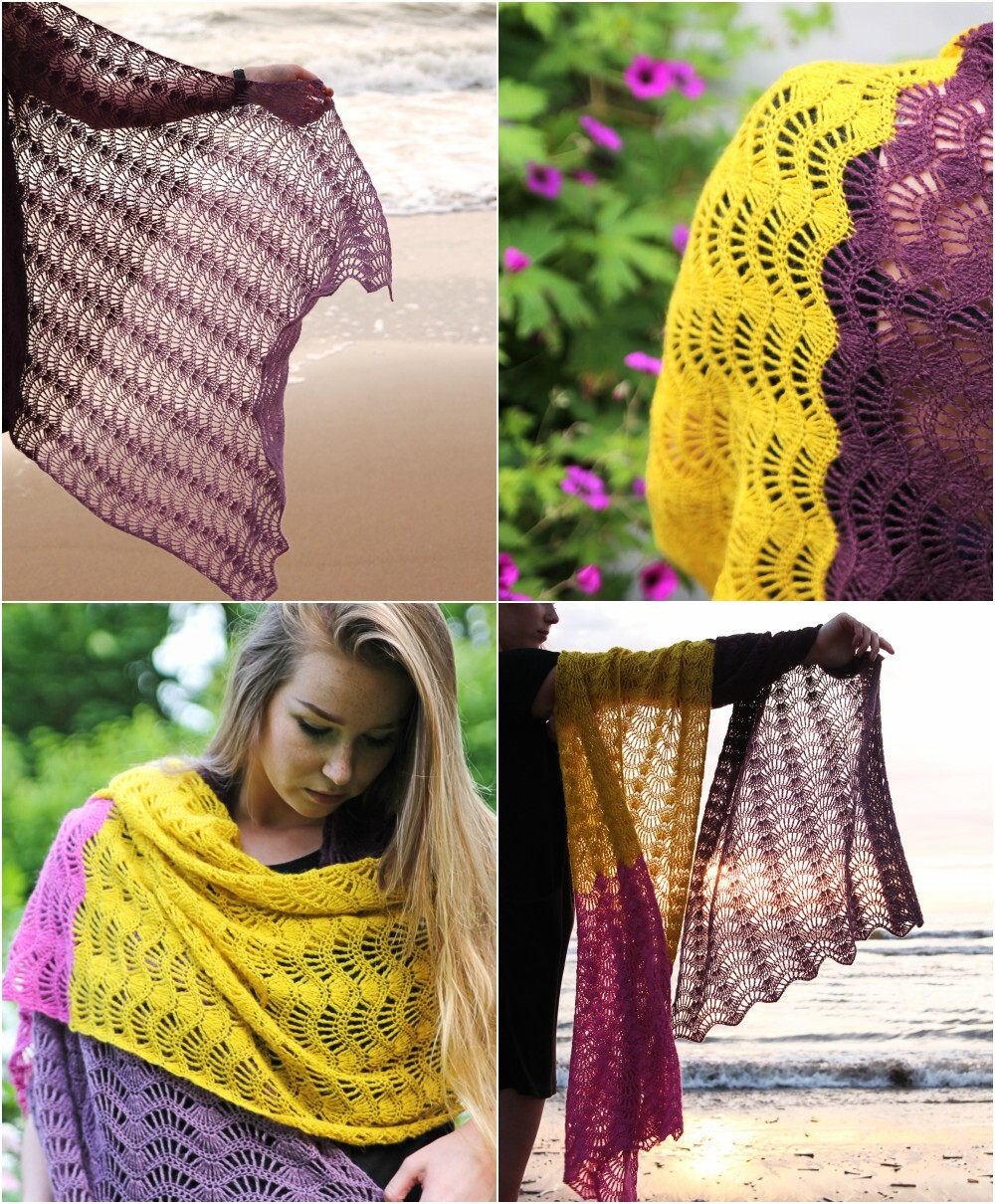 The pattern will be released next week. I'm working really hard to make you a chart too. Stay tuned!