As promised last week I'm sharing some of my progress with you. As you can see, I've slowly turned my balls of colourful Catona into crochet. This is the early stage of my ombre pillow cover, something that has been cooking up in my brain for a few months but never got around to making. And it's just like I imagined it. Don't worry about the cupping of the squares, that neatly blocks out once you've finished the cover.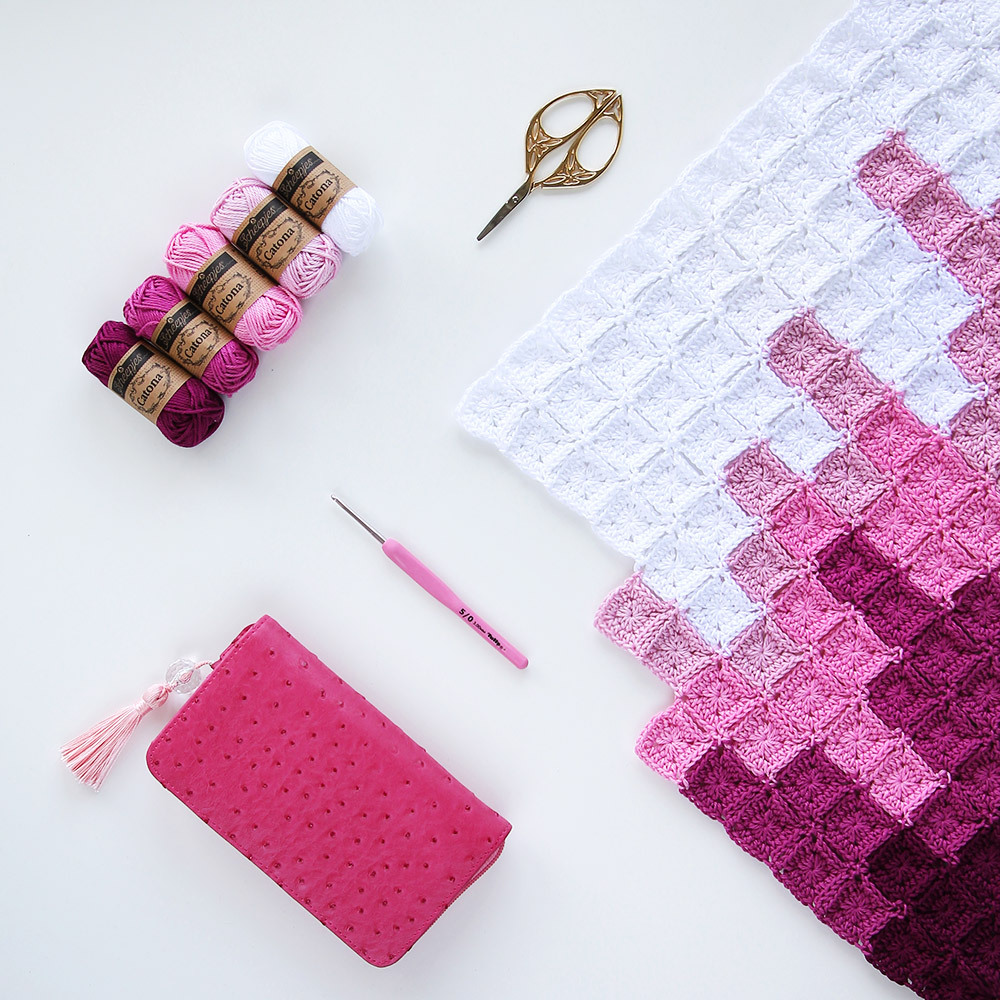 I haven't used the little 10g balls in the photo. I did my math and I needed more than that (obviously), so I chased up some 50g balls. I wanted to work on a 40 x 40cm pillow, but I liked the look of the ombre pillow better with a bit more colour play. So I upped my pattern to fit a 50 x 50cm inner pillow. A nice, plump pillow. It means making more squares but eh, who's counting? The beauty of working join-as-you-go patterns is that you can adapt at any time.

I've really enjoyed working with Catona for this pillow. The cotton thread is mercerized, so that means that it's less prone to splitting. It also gives a soft gloss to the cotton and makes it into a 'compact' thread. Perfect for pillows that are meant to be used, right?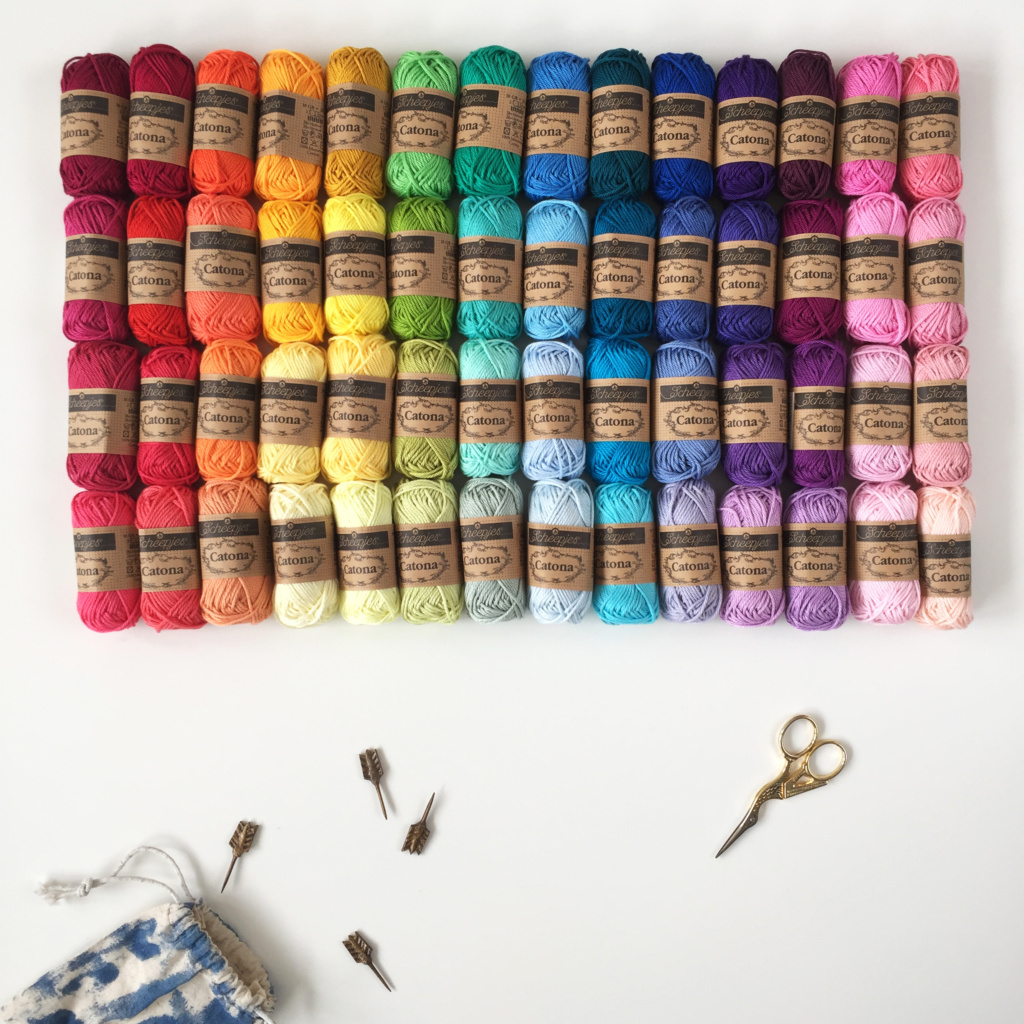 Something that just occurred to me now, is that I could have used my trusty rainbow palette to pick the ombre colours. Not that I minded playing around with my Catona samples, but hindsight is 20/20! Well, if you are looking for colour inspiration for the ombre pillow, use it to your advantage. Simply pick any 4 colours from top to bottom and add white as a fifth colour. Next week I'll show you the end result! I can tell you this already: bring 5 of your favourite buttons!