YARN bookazine 6 FOLK
It's that time of the year again where you get all giddy about Autumn and Winter and Cold and Christmas. For a while, I've been working with Scheepjes on the new issue of the YARN bookazine and this afternoon it was finally ready: YARN 6 hit the stores!
The theme of this bookazine is FOLK. Artsy. Whimsical. Unique. Colour! Those were just a few words that sprung into my mind when I heard the theme. Whenever somebody says 'folk' I immediately think about embroidered flowers, white linen aprons and headdresses. Basically, I think of countries like Bulgaria, Latvia, Polen and Finland and all those countries where tradition and legends are still very much embedded in their culture (or so is my perception!). I love the theme, also because it reminds me a lot of the Hygge which was also based on Swedish folk art.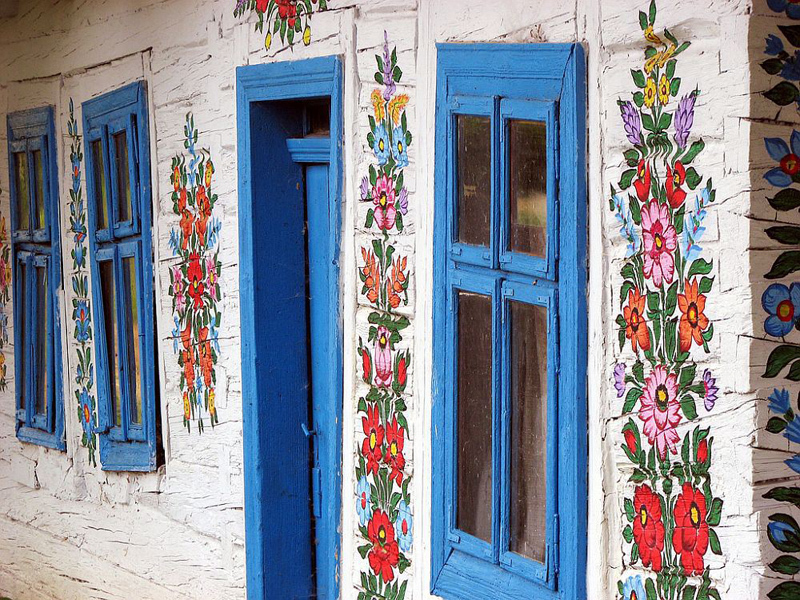 Zalipie, the painted floral village in Poland. Source: The House that Lars Built.
And with that in mind, I think Scheepjes has done a fantastic job on this bookazine! They have a way of taking a theme that can easily become too artsy and too whimsical and turns it into something modern, but still with that folksy twist that we all got hooked on in the first place. And I can imagine it's hard to 'herd' all the different designers and creative minds into a direction where you can produce something that looks so put together. Well done Scheepjes, and especially Simy Somer, Scheepjes' Creative Director! Now, Do you want to see some designs that are featured in this issue?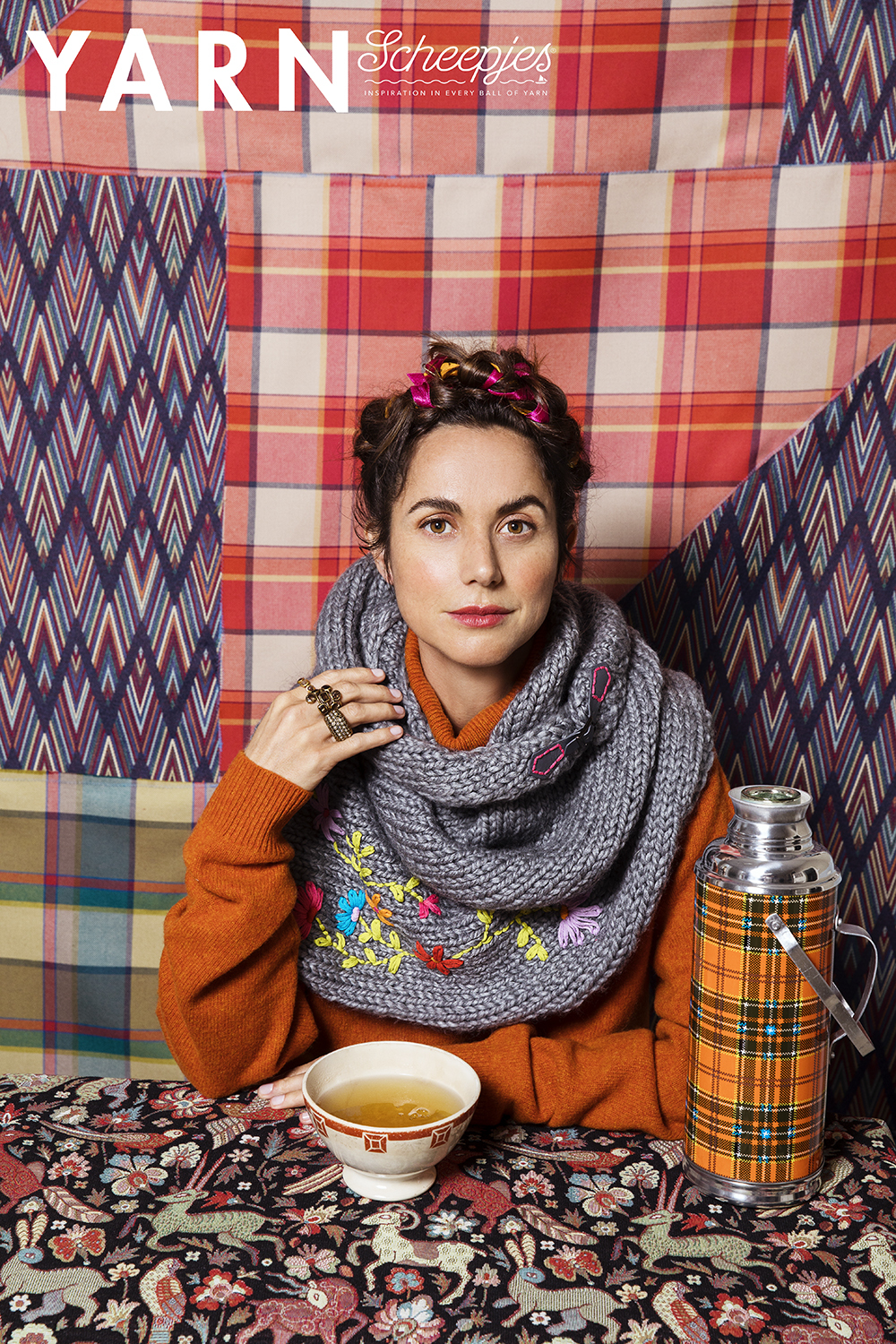 This is Miss Neriss' Frida Shawl. I am absolutely in love with this shawl. It looks like something that a novice knitter like me can tackle! The grey yarn is Scheepjes Peru, and the embroidery on top is made with Scheepjes Cahlista. After my recent endeavours into embroidery I'm confident that with a little practice, I can pull this off too!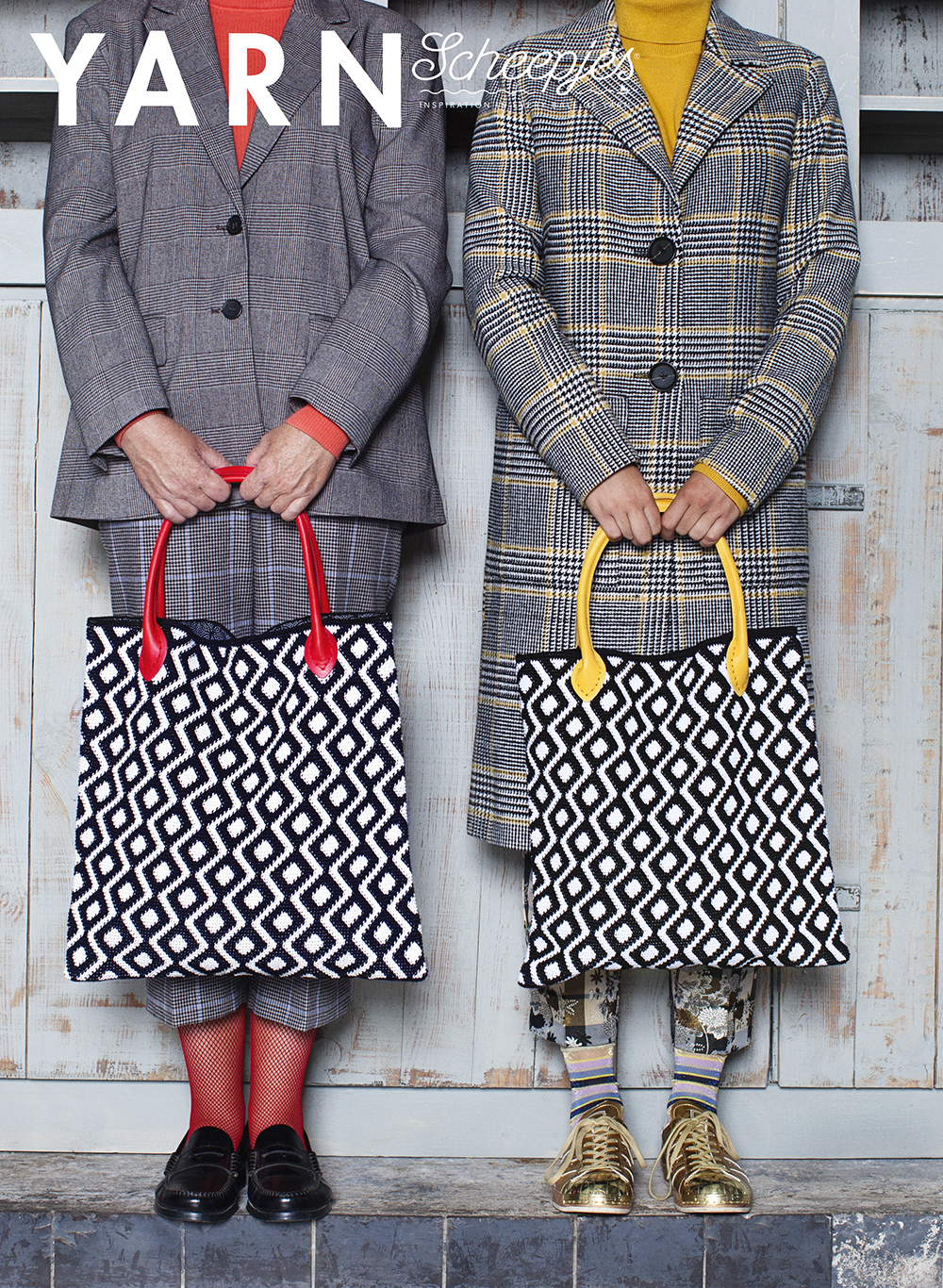 A quirky but yet so modern bag: the Two-toned Tote by Jellina from Jellina-creations. The black and white bag is made with Scheepjes Catona, in tapestry crochet. And to give it an extra 'pow', a brightly coloured handle is added. Isn't that clever?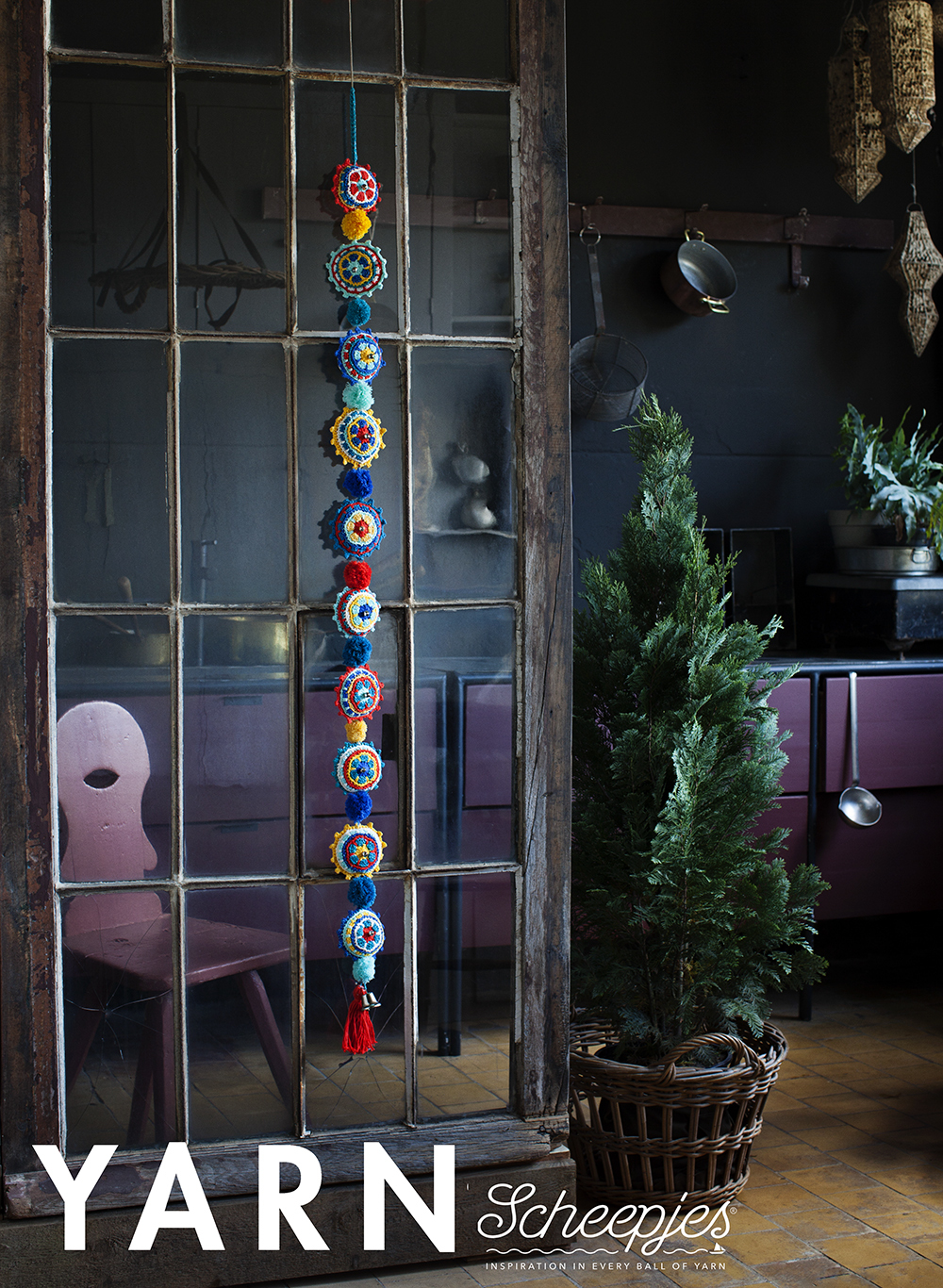 This is my kind of Christmas decoration. Lilla Bjorn Crochet's Jingle garland is colourful and looks so stunning here! It's one of those makes that do not take more than two or three evenings. While I'm all for bigger projects, a little something like this is also very gratifying every once in a while.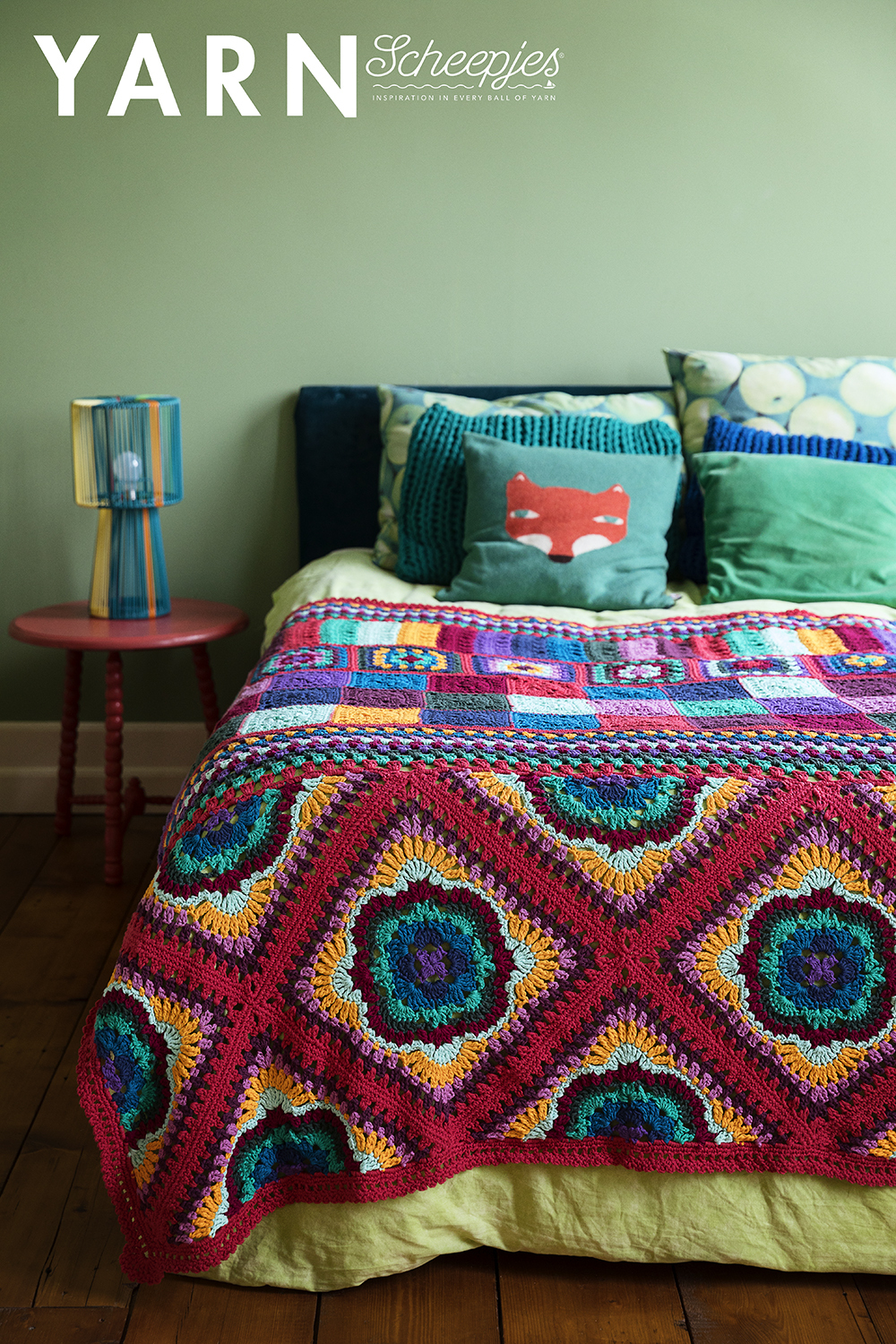 You can guess who designed this beauty: it's Rachele from Cypress Textiles! She has this fabulous way of combining different shapes and motifs into blankets, and this is no exception. The yellow really makes it work for me. Or red. Maybe both!
I have designed something for this bookazine too. But I'll get back to that in my next blogpost!

YARN details
Ok, so I'll give you a little bit more info about YARN 6 FOLK. The book contains 17 knit and crochet patterns in total. It's quite a big bookazine with over 100 pages. All garments are graded in different sizes (S-XXL), and for each pattern, there's an indication of how difficult it is. The back flap of the magazine contains punched holes and a scribble area where you can put your own ideas and yarn samples. Pretty nifty, huh? Besides the patterns, there are also articles with featured artists and a Simy's challenge in there, to get you out of your creative comfort zone.
YARN 6 is available for €8.95 / £7.95 / $9.95. There are two versions, a UK and Dutch version. Most international stores only sell the UK version, and the Dutch version is sold in the Netherlands. You can find all YARN patterns on Ravelry. Don't forget to heart your favourites!
Where to buy the YARN bookazines?
You can get YARN 6 FOLK at your local Scheepjes stockist. If you have no local stockist nearby, try one of the following online retailers:
If you're looking for previous issues in English (UK terms), you can find them here: