I'm happy to announce that the new and improved Star Stitch pattern is now available! The Star Stitch blanket was one of the first patterns that I created as a designer. After making the Star Stitch section in the Rainbow Sampler Blanket I got motivated to create a new version of my original blanket, but this time with more colours. My Stone Washed XL colour pack was also yearning for a project... What was I going to do about it?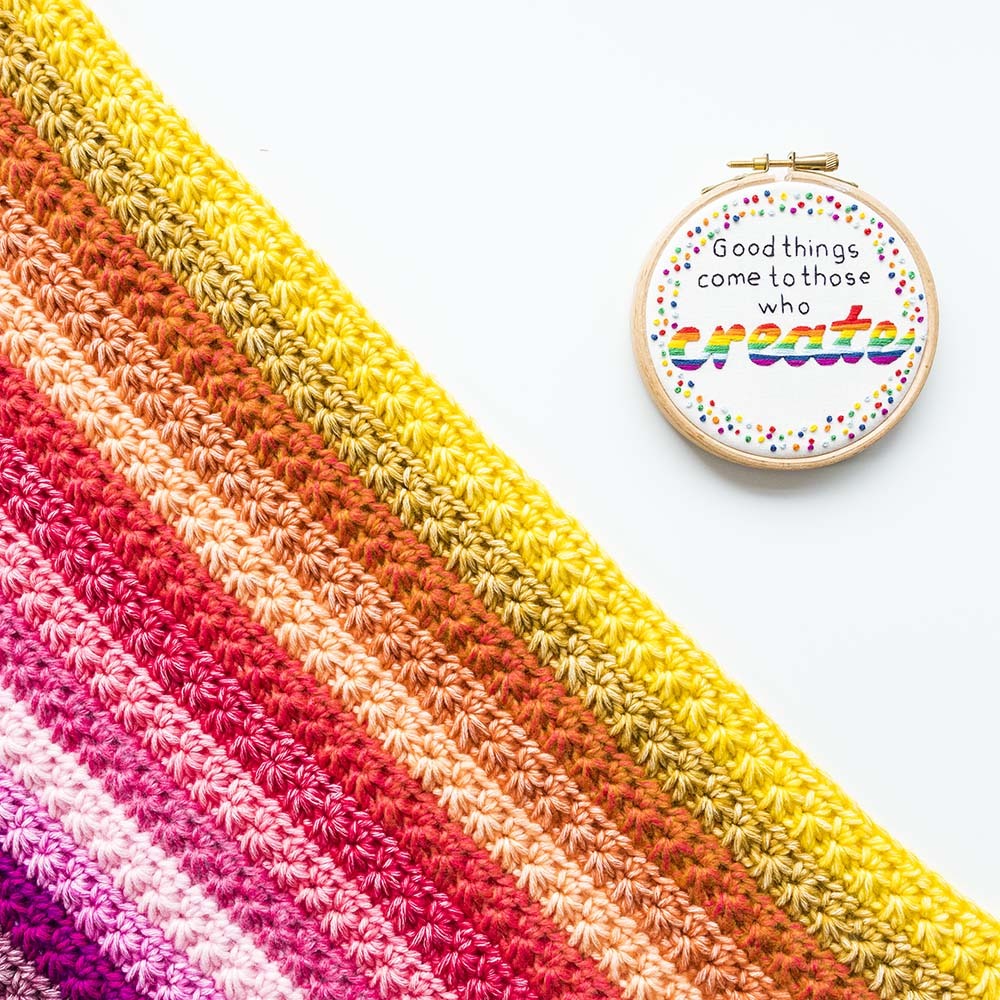 The new pattern
I have completely rewritten the original pattern in my newly developed pattern layout. It's better readable, with more (and better) pictures. I've also included an extensive photo tutorial and a crochet diagram if you're more of a visual learner. The instructions for the original blanket and the Rainbow version are included, so you can make both versions. The original blanket is made with Scheepjes Stone Washed, and the Rainbow version with Scheepjes Stone Washed XL.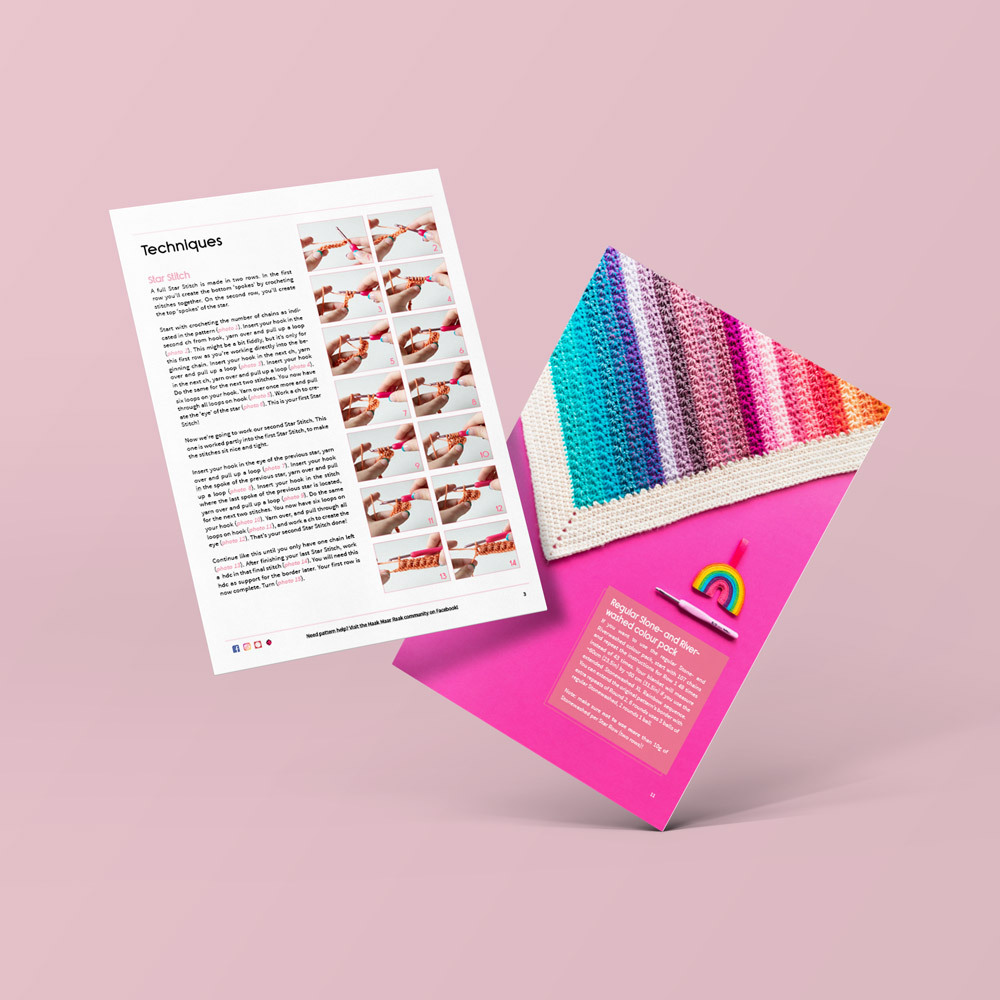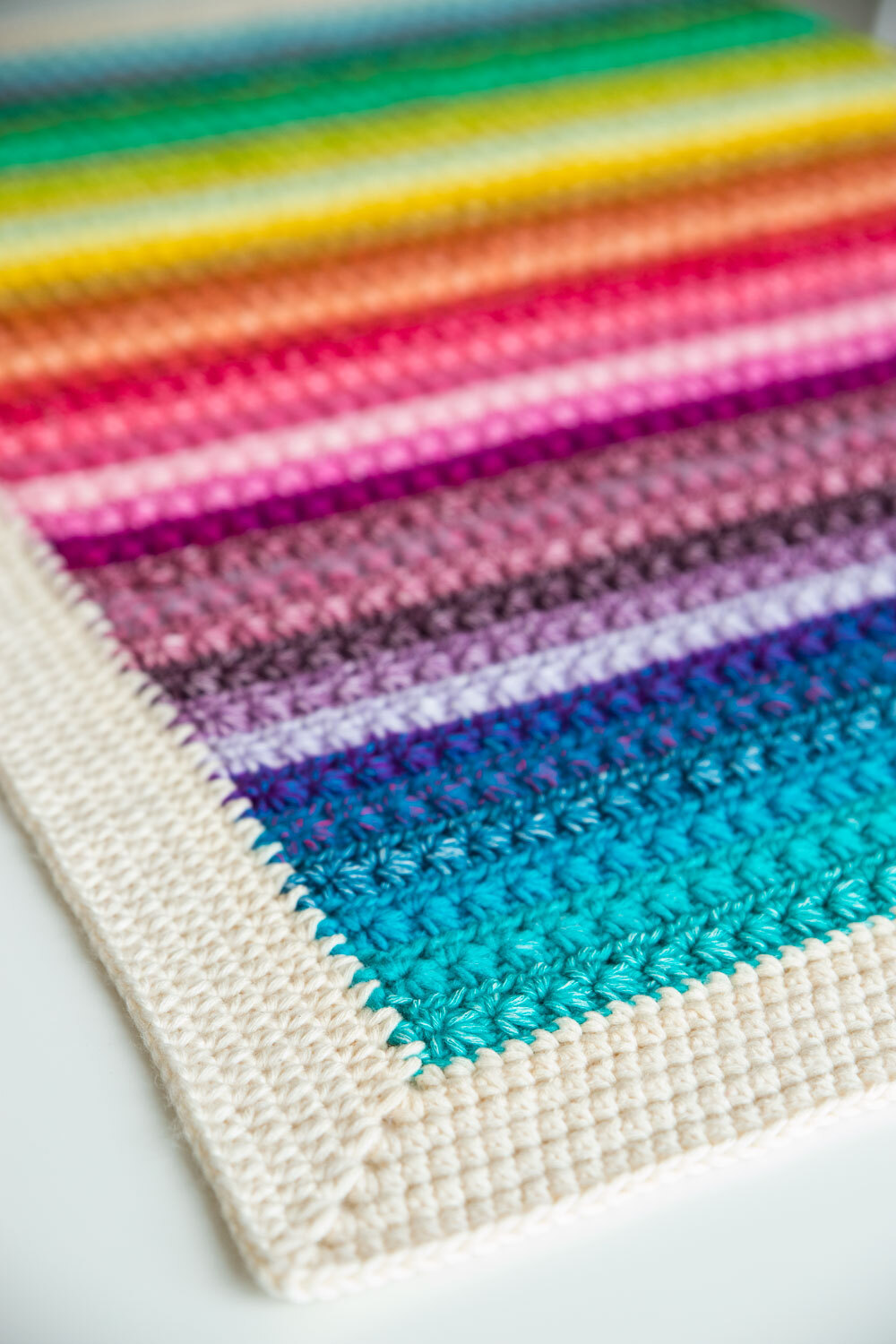 Colour Pack

There are colour combinations that make me insanely happy, and the purple and pinks in Stone Washed yarns do just that. The Colour Pack contains all the available colour of Scheepjes Stone- and River Washed, the XL variety. You can use up all but 12 or 8 colours, depending on how long you want your blanket to be. The greys and browns have no place in my happy blanket though, so I left those for better-suited projects. I've also made calculations on using the regular Stone Washed Colour Pack, if you have that pack available!
I used 6 balls of Pink Quartzite for the border. That's quite a lot, but I think the big border makes a powerful frame to tie all the colours together. It also adds a little bit of extra volume to the blanket. With the border, it measures 75 x 100cm. I've been quite conservative with my mini skein usage as I found that some balls had more yardage than others and I didn't want to run out halfway through. So if you like to live on the edge, you can probably get an extra 5cm in width!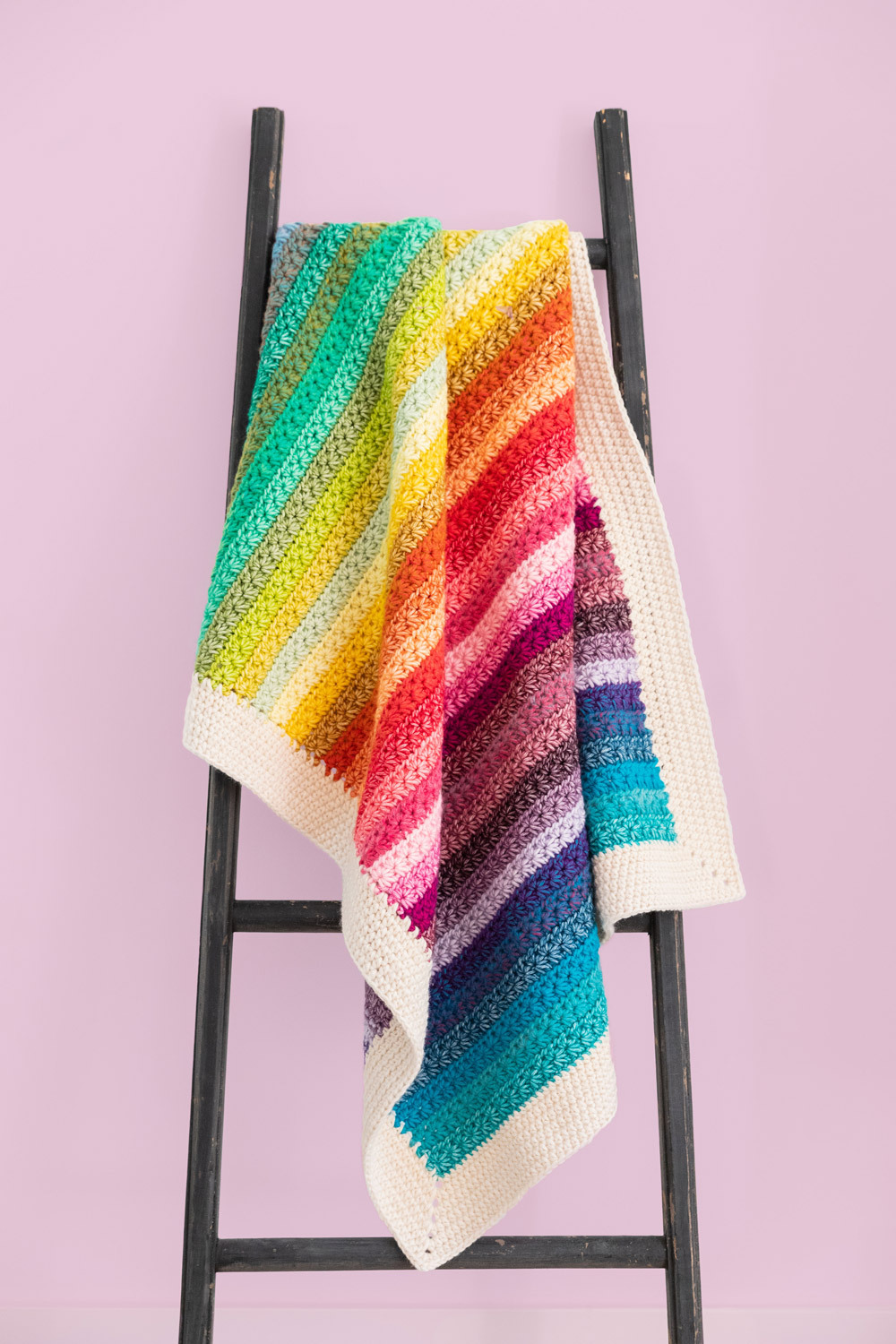 I hope this blanket sparks as much joy for you as it did for me. It's a quick make, but oh-so-colourful! You can find the pattern in my webshop.