Before last year's Hygge CAL I never tried any type of embroidery or needlecrafts. But seeing how easy it was to manage the cross stitches on my shawl, I decided to take up something new for a change.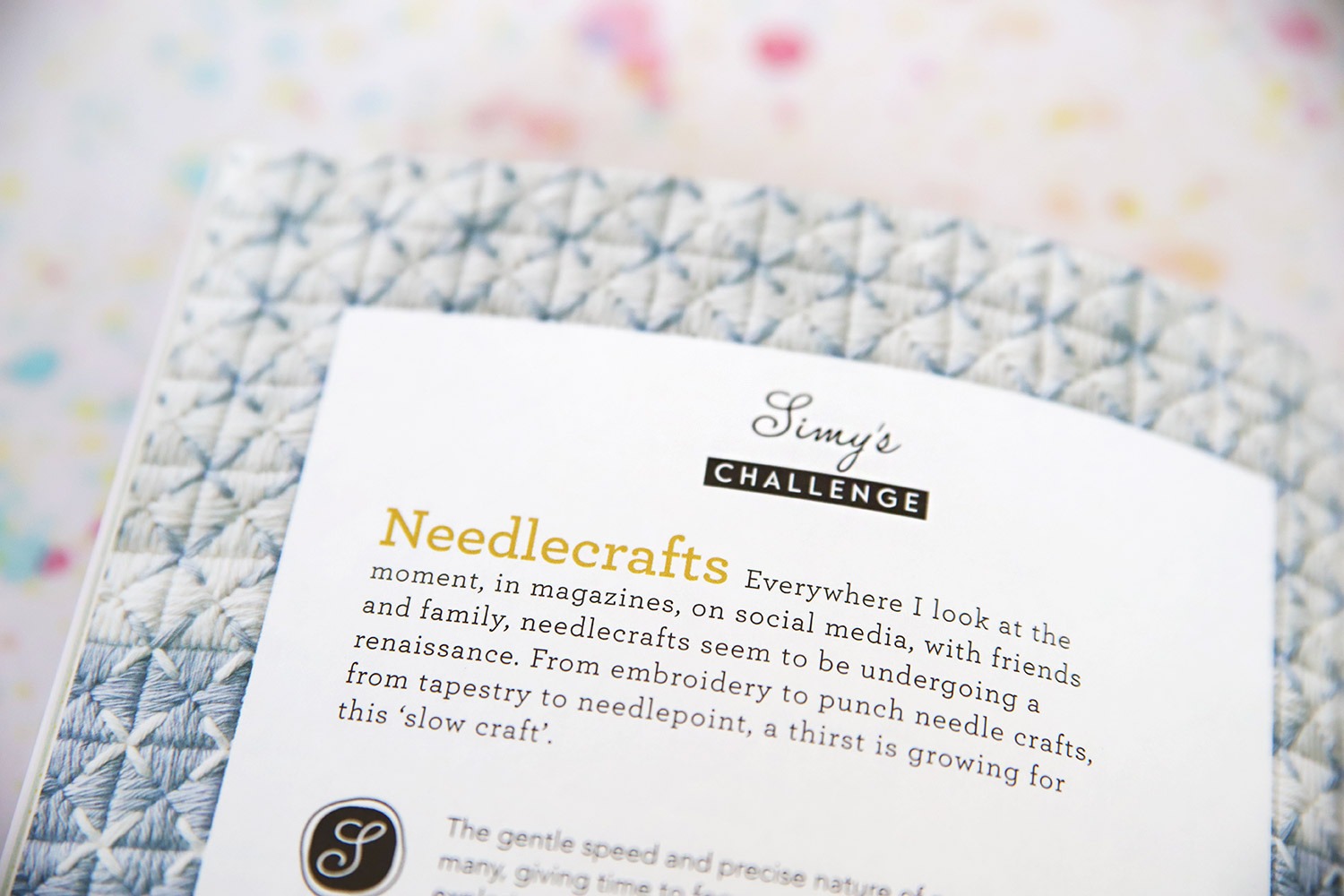 You see, I got challenged.

For those of you who read the YARN book-a-zines, Simy Somer, Scheepjes Creative Director always puts in a 'Simy's Challenge'. It's a great way to step out of your creative comfort zone. And I was very enamoured with the needlepoint pillow, featuring the stitch that you see as a page border on the picture above. To speak in the legendary words of Barney Stinson: Challenge accepted!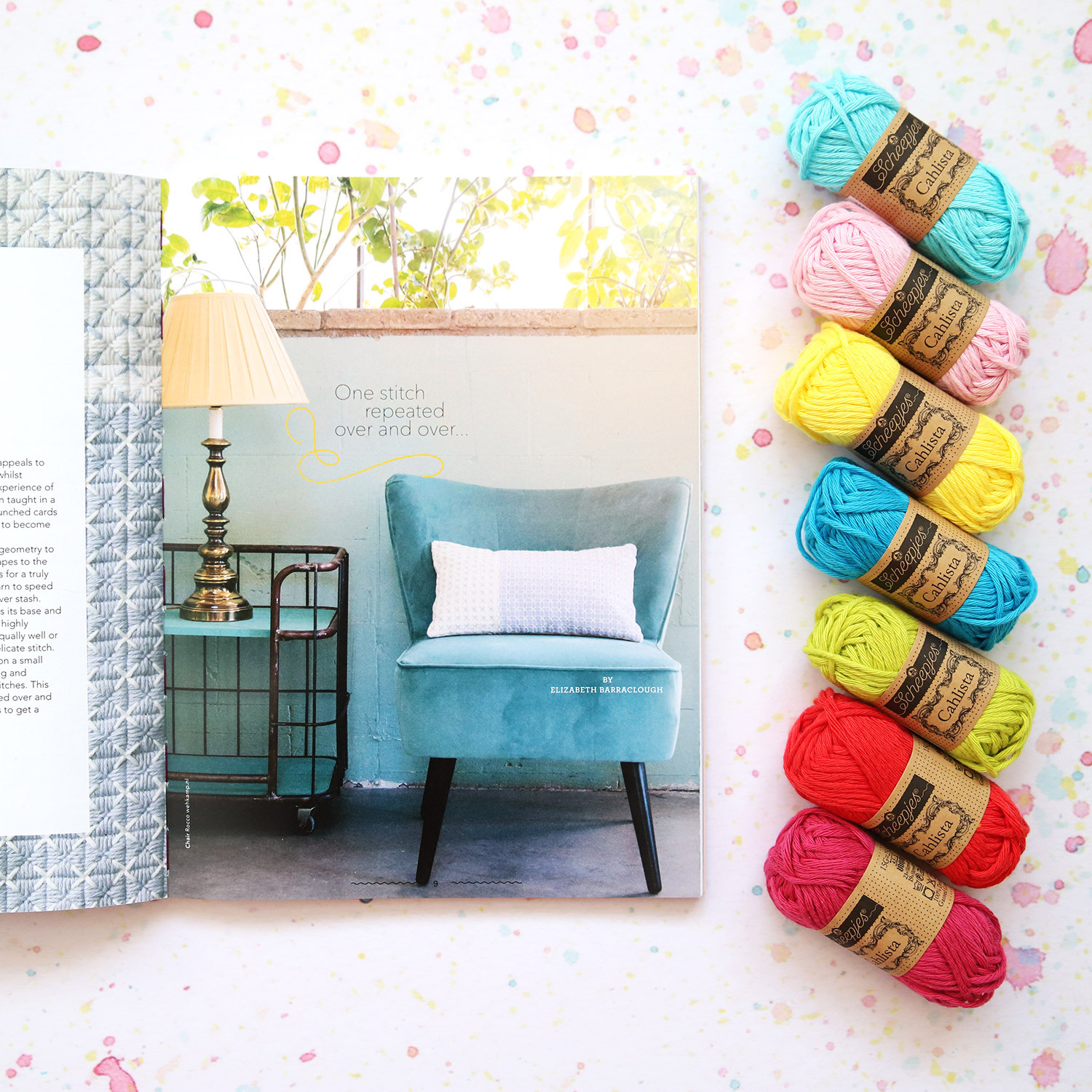 This is the gorgeous pillow I am talking about. It's by Elizabeth Barraclough, and after seeing the Bizzymits' tutorial for this stitch I realized I should really try to make something with this technique. Normally I'm not afraid of big projects, but a pillow seemed slightly daunting. I'm starting something smaller instead.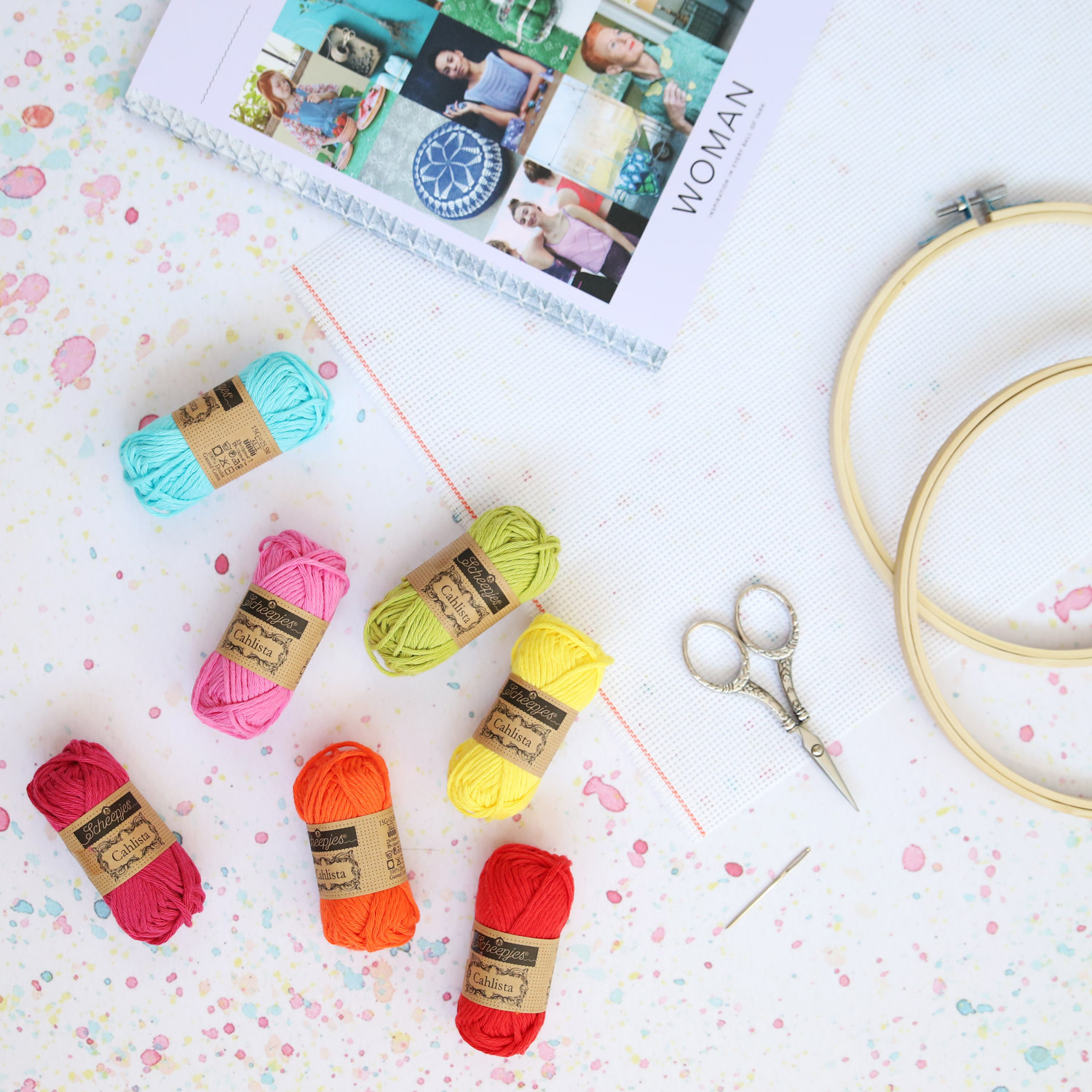 I'm trying my hand on two different projects: One in an embroidery frame on regular Aida-fabric, and one on a plastic mesh, very similar to the interlocking mono canvas used for the Needlepoint pillow. It's just harder and therefore not suitable for a pillow, but I intend to put it in a picture frame anyway. The mesh seems very beginner-friendly as it's sturdy and it's harder to accidentally miss a square like you can with Aida (been there, done that!).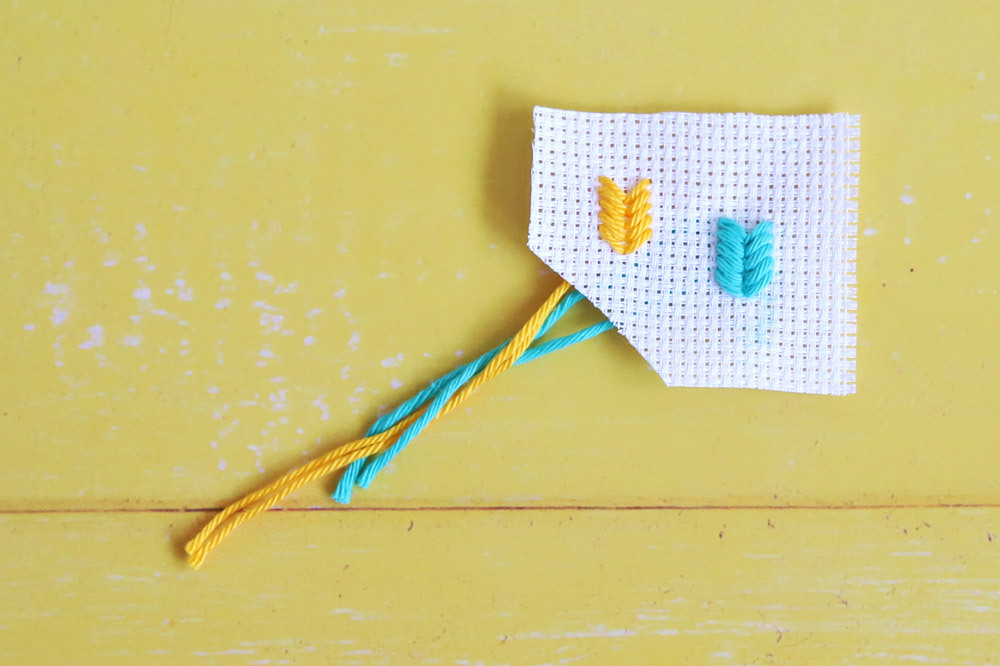 I wasn't sure whether I was going to use Scheepjes Catona or Cahlista. Both are 100% cotton, but Cahlista is a chunky natural cotton whereas Catona is fingering/sport and mercerised (smoother). I've sampled both on a little discarded piece of Aida. While both would suffice I like the more chunky look of Cahlista better. It's the yarn that's recommended in the original tutorial as well so that comforted me a little bit more.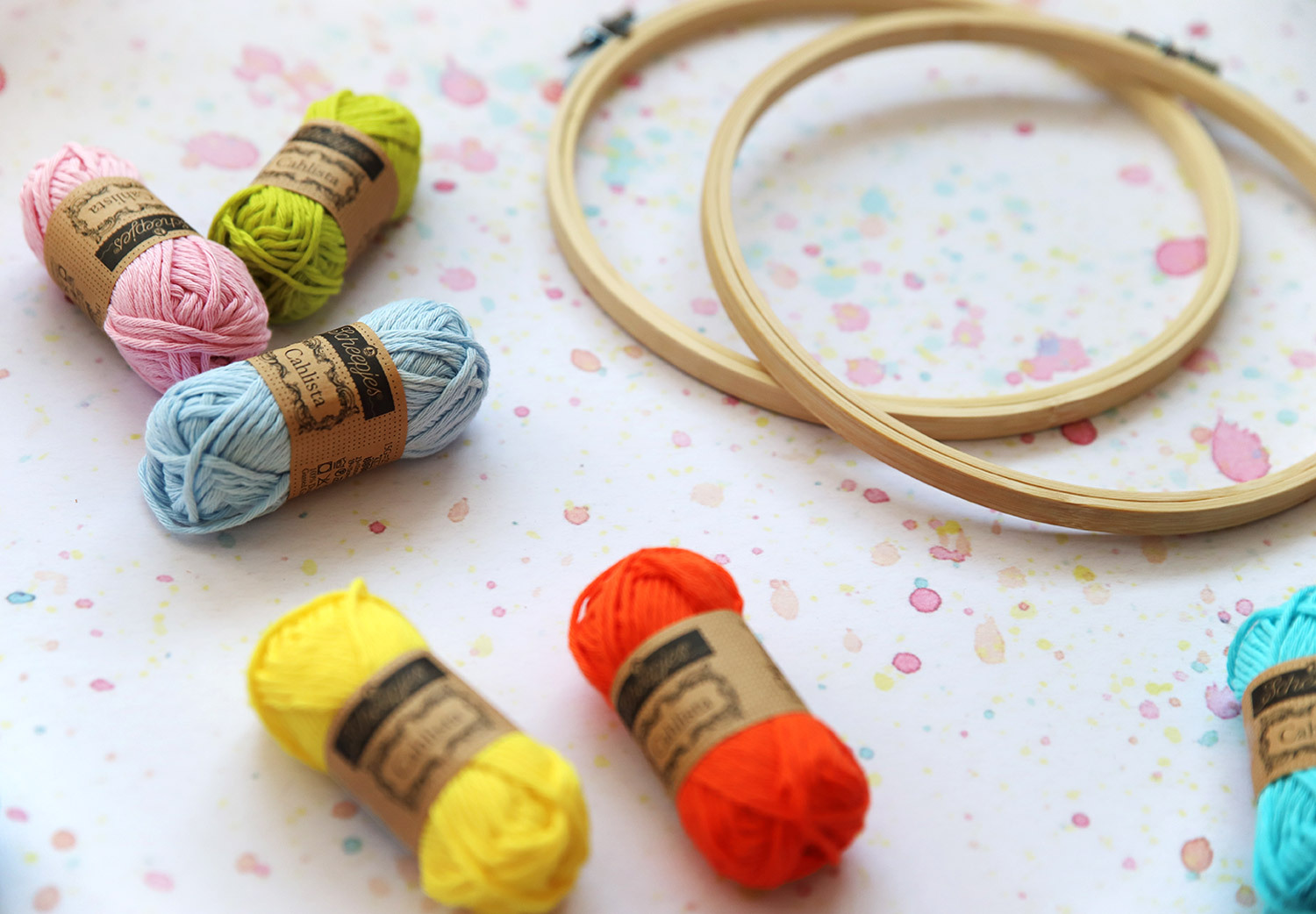 I'll keep you updated on my needlecraft journey. It's going to be LEGEN…wait for it…DARY (again, Barney Stinson!). Just kidding, I'm an absolute novice so I'm not putting myself under too much pressure. I'm sure I'll figure it out along the way!