So I've worked pretty hard the past week to finish this scarf. And to be honest, right up until the end I had no idea how the edging would look like. But when I got to it, I had a sudden moment of clarity and I think it fits perfectly! I didn't make fringes after all, I was looking for something a little bit more elegant.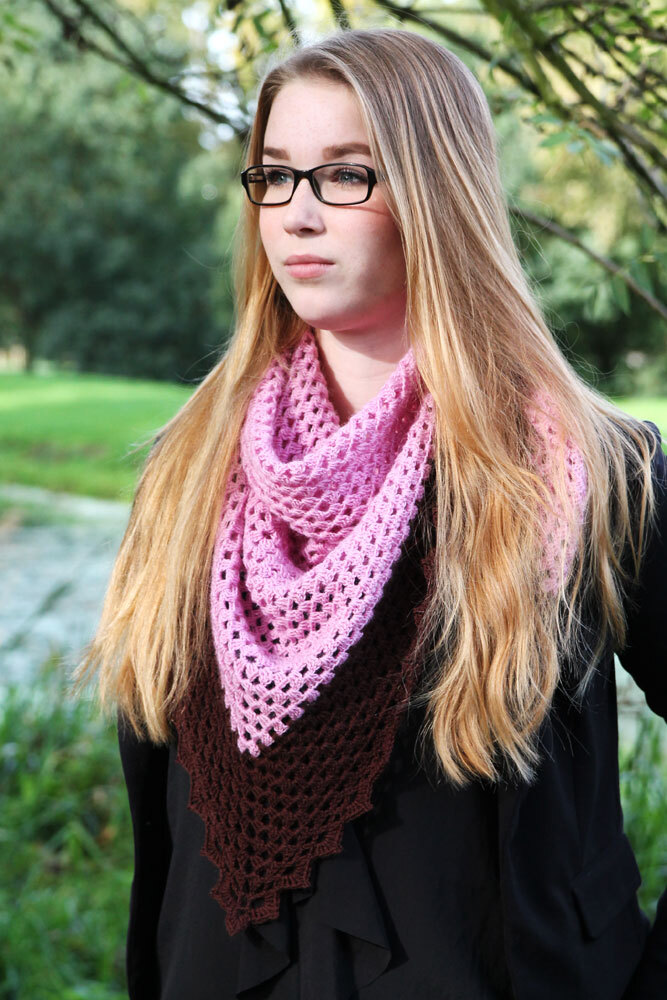 Ta-dah! The picot edging just adds that little 'something' to a simple granny scarf. And the colour scheme vaguely reminds me of a vintage setting. Thus, the Vintage Sweet Shawl was born!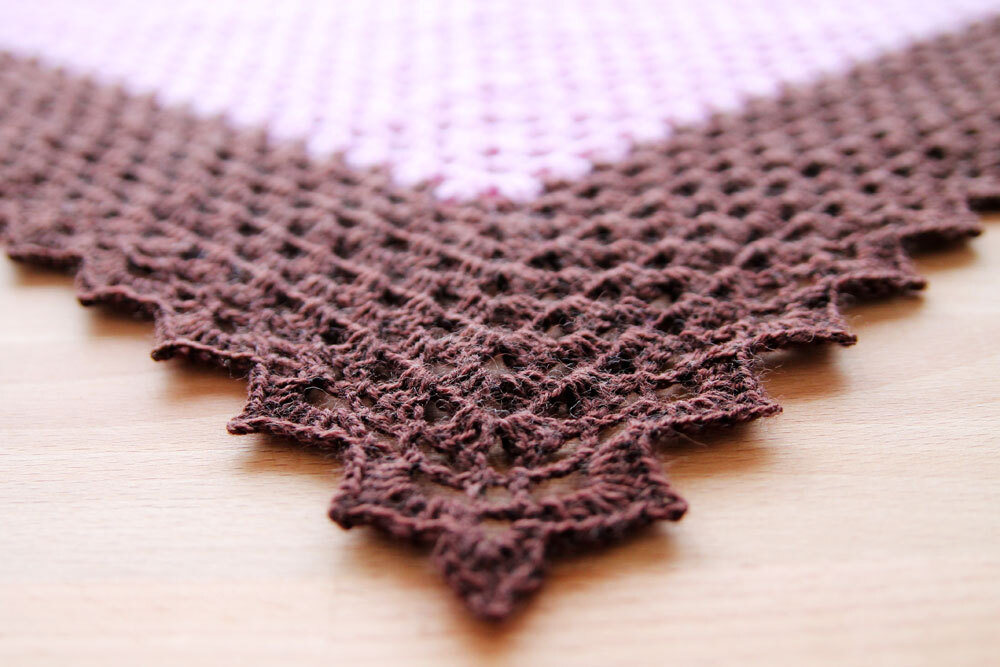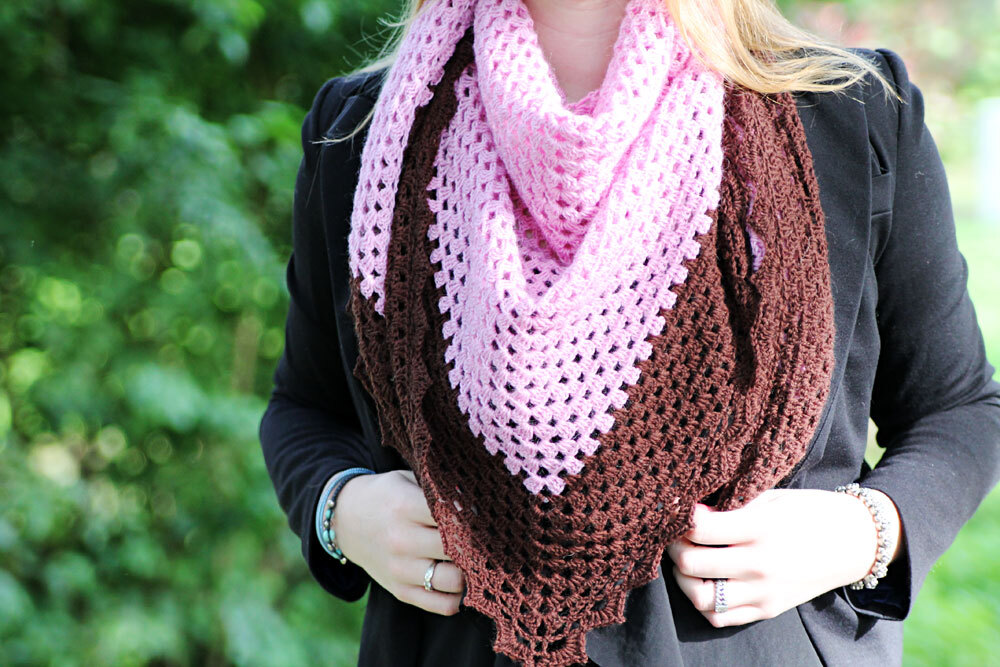 One of the best things about this scarf is that after blocking it's so supple. I don't like the big stiff chunks of scarf in my neck and this one just drapes great. The Invicta Extra from Scheepjeswol I used is a sock yarn, and makes for a durable scarf that's still warm.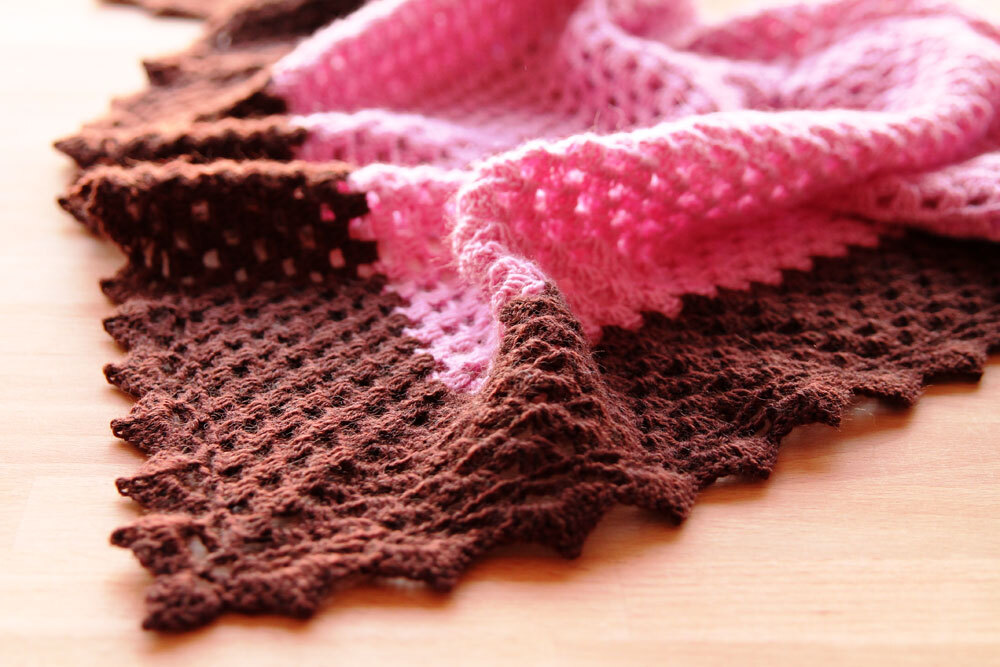 The scarf measures about 150cm in width, and 75cm from point to base. I'll upload the pattern next week, but really it's super easy to adapt the measurements!