Yes, the weather has most definitely shown its rougher and darker side the past week. It's raining a lot, the wind is howling and in general, the sun is nowhere to be seen. So I'm preparing for winter, and my scarf is coming along nicely! It's a sweet repetitive pattern. Not much thinking involved and perfect for this busy time of year!
Ja, het weer heeft zeker weer zijn herfstige kant laten zien in de afgelopen week. Hier regent het veel, waait het behoorlijk hard en over het algemeen is de zon niet echt doorgebroken. Dus ik ga me maar weer voorbereiden op de winter, en mijn sjaal is daar een lekker projectje voor! Het is een heerlijk herhalend patroon, je hoeft er niet echt bij na te denken en daarom is het perfect voor deze tijd van het jaar!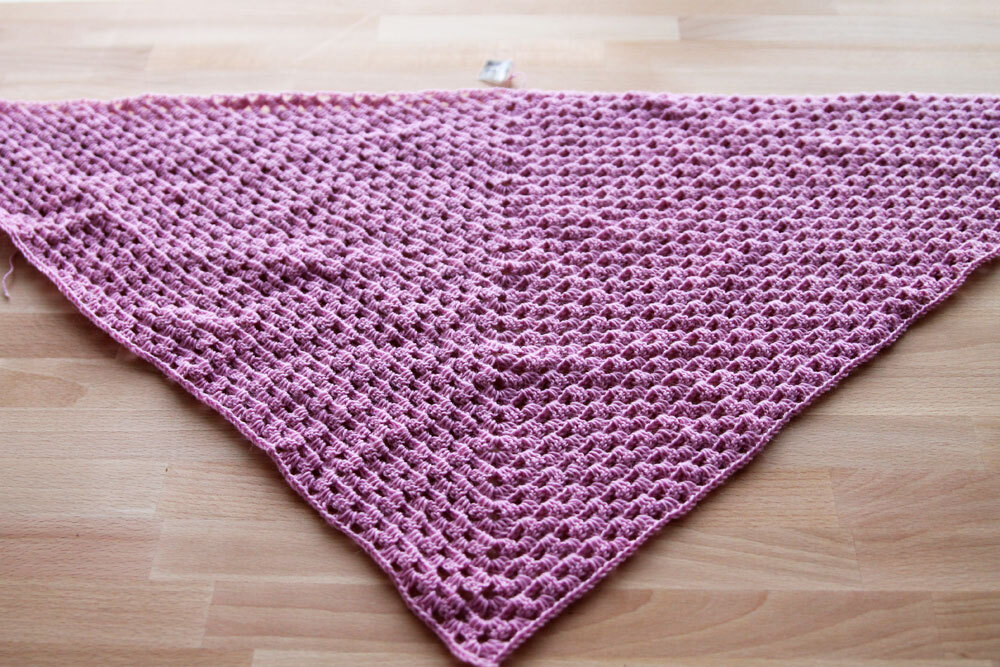 It's approximately 80cm in width right now, and I used 2.5 skeins of Invicta Extra. I'm thinking I'll finish about 1.5 skein more and then switch to brown.

Hij is ongeveer 80 cm breed, en ik heb tot nu toe 2,5 bol van de Invicta Extra gebruikt. Ik denk dat ik er nog 1,5 bol bij doe en dan naar bruin overstap.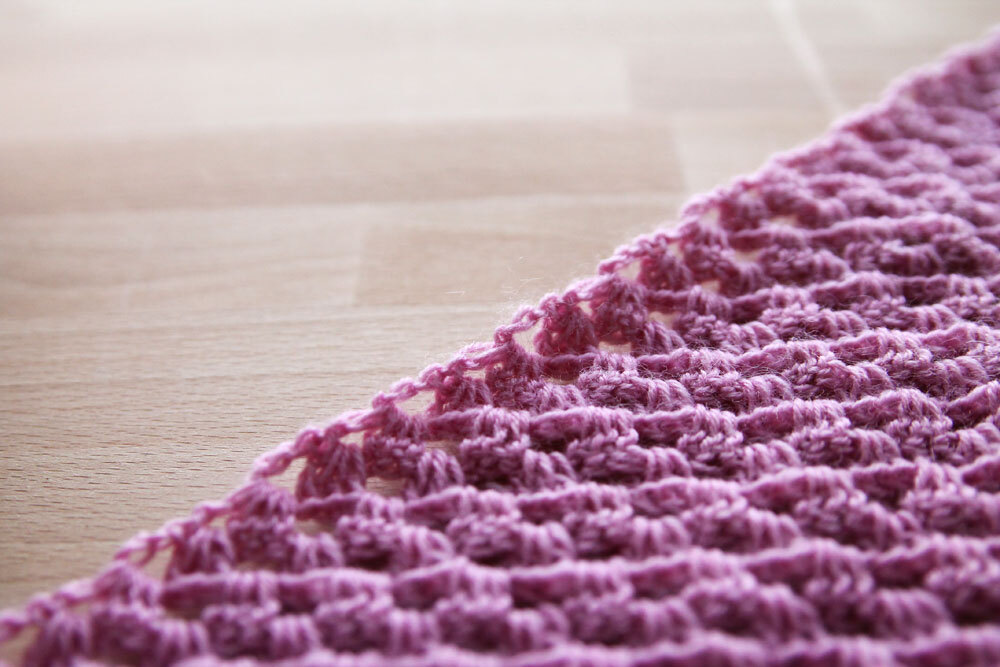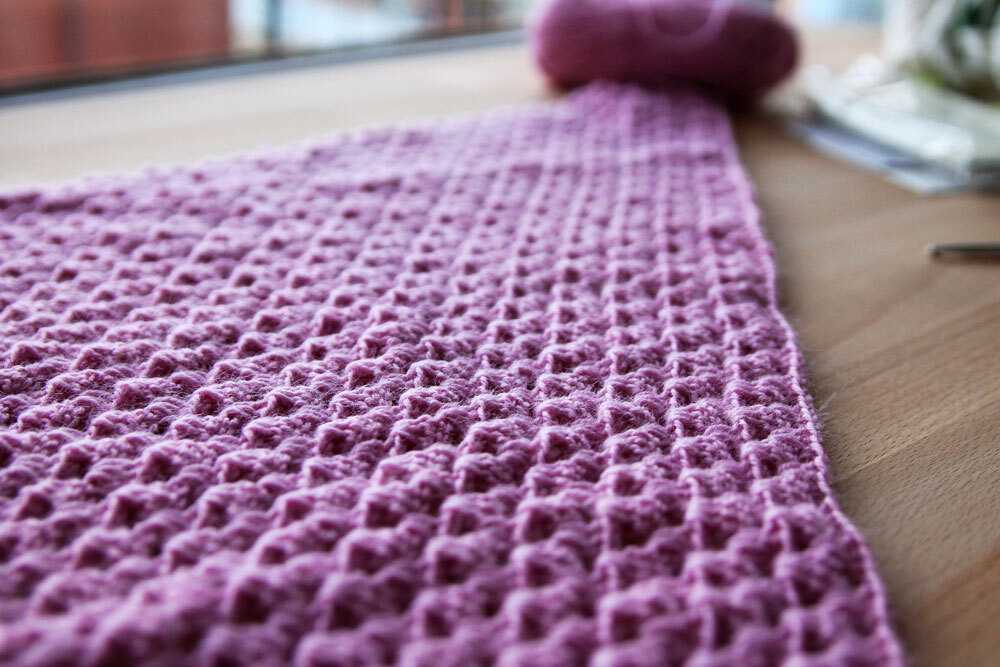 The edge is curling up a little bit, but I think I can fix this with a simple wet-block. How do you like my new desk? A new purchase for my craft room (Yes, I have one now!) and I love the clean wood look.

De rand krult nog een beetje op, maar ik denk dat ik die wel kan uitblocken. Hoe vind je trouwens mijn houten tafel? Een nieuwe aankoop voor mijn hobbykamer (Ja, daar heb ik er nu een van!). Ik ben een grote fan van zo'n blanke, warme houtlook.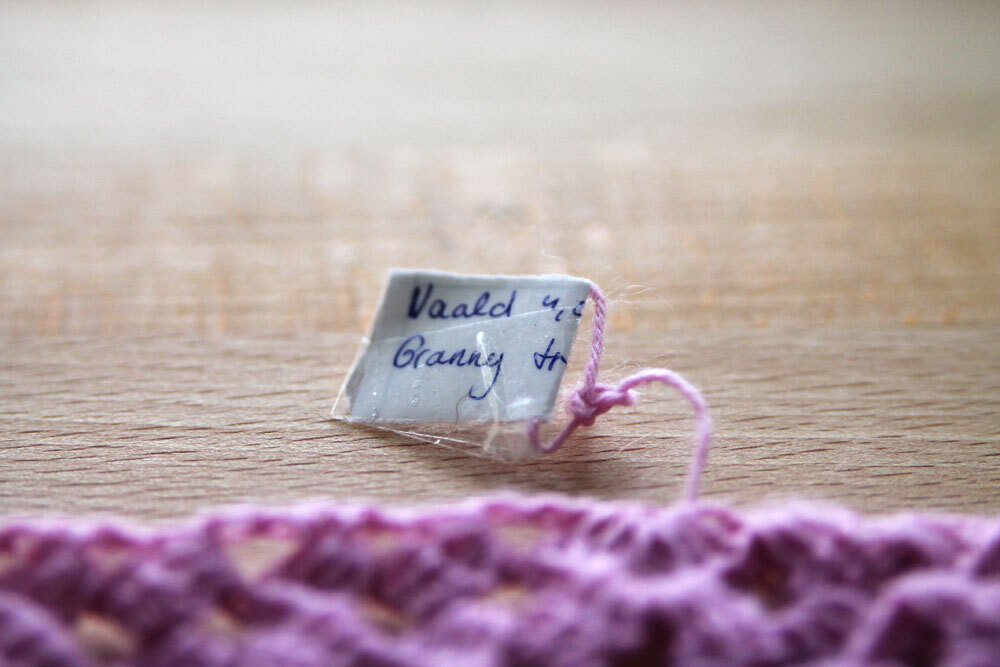 My sister saw me working on this scarf and asked me what the weird little plastic thing was. It's my project summary… Not much to look at. I need to get myself something more fancy, like the ones Wink made! Ah well, the printer is still in a box somewhere so for now, this will do ;)

Mijn zusje zag me werken aan de sjaal en vroeg wat dat stomme friemeltje aan het eind was. Dat is nou mijn projectsamenvatting. Niet heel veel soeps… Ik moet wat leukers hebben daarvoor, zoiets als Wink een tijdje terug maakte! Ach, mijn printer zit toch nog steeds ergens in een doos. Dus we doen het er maar even mee ;)