So this time I actually made some progress on my winter scarf! Last time I showed it to you it was only a bunch of pink granny clusters. Now I have started on the brown part, it makes such a difference!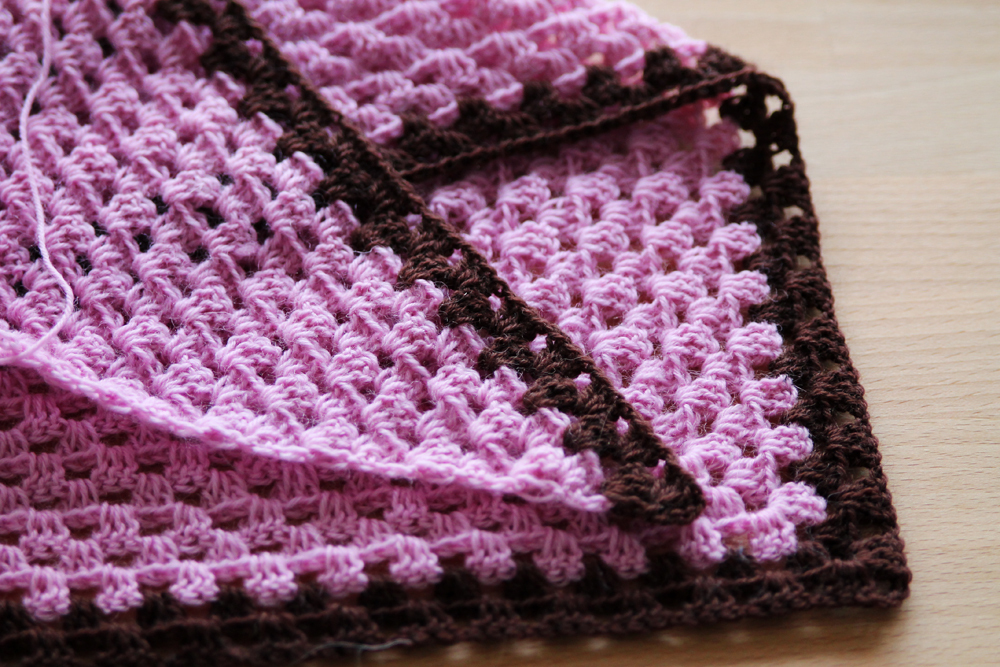 The problem is, when you're working on the body of a scarf in a solid colour, you don't see the progress. after a while, you look at it and think: how much did I actually do today? It feels like the rows are taking forever. But when you change to another colour, you suddenly see how long it takes to complete one row and it's actually not that long!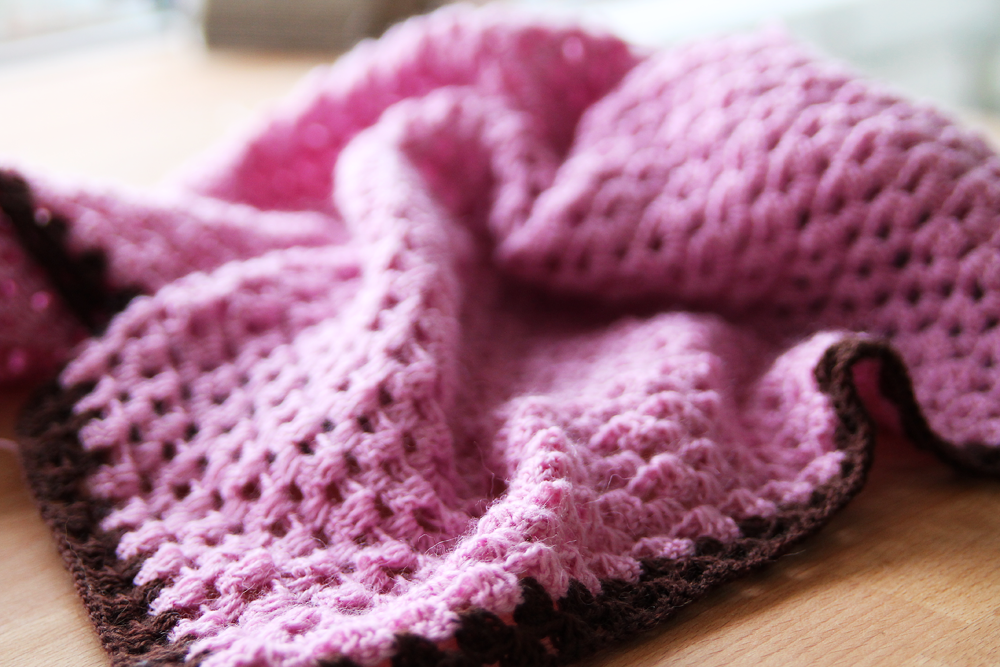 I'm crocheting this scarf with a 4.0mm hook. It's actually a larger size then recommended on the yarn label (It's Invicta extra from Scheepjes, and 3.0mm is recommended), but I love supple scarves. It's approximately the size of my old triangle scarf, so I think I'll finish this brown skein before starting on the edging. If only I could decide whether I'm going to make fringes again!